When Yu Darvish made his NPB debut for the Hokkaido Nippon Ham Fighters in 2005, nobody predicted that he'd have 3,000 career strikeouts 17 years later.
But we can look at the totality of Darvish's 400-plus pitching appearances since he stepped on the mound as an 18-year-old and say this without hesitation: Darvish is one of the most physically gifted pitchers of the 21st century.
With more than 2,700 innings in his career firing fastballs (and an assortment of other pitches) for the Fighters, Texas Rangers, Los Angeles Dodgers, Chicago Cubs and San Diego Padres, Darvish's overall body of work has been, well, impressive. A combined record of 185 wins and 112 losses. Eight seasons with 200 or more strikeouts (four in NPB, four in MLB; with a 199-K season in 2021 for the Padres).
Darvish recorded his 3,000th career strikeout on September 2, fanning the Dodgers' Cody Bellinger in the fifth inning of San Diego's 7-1 road win, a game in which Darvish had nine Ks and held the hosts to two hits in seven scoreless innings. Here's the pitching sequence that forced Bellinger to return to the dugout and take a seat: fastball, fastball, fastball, slider.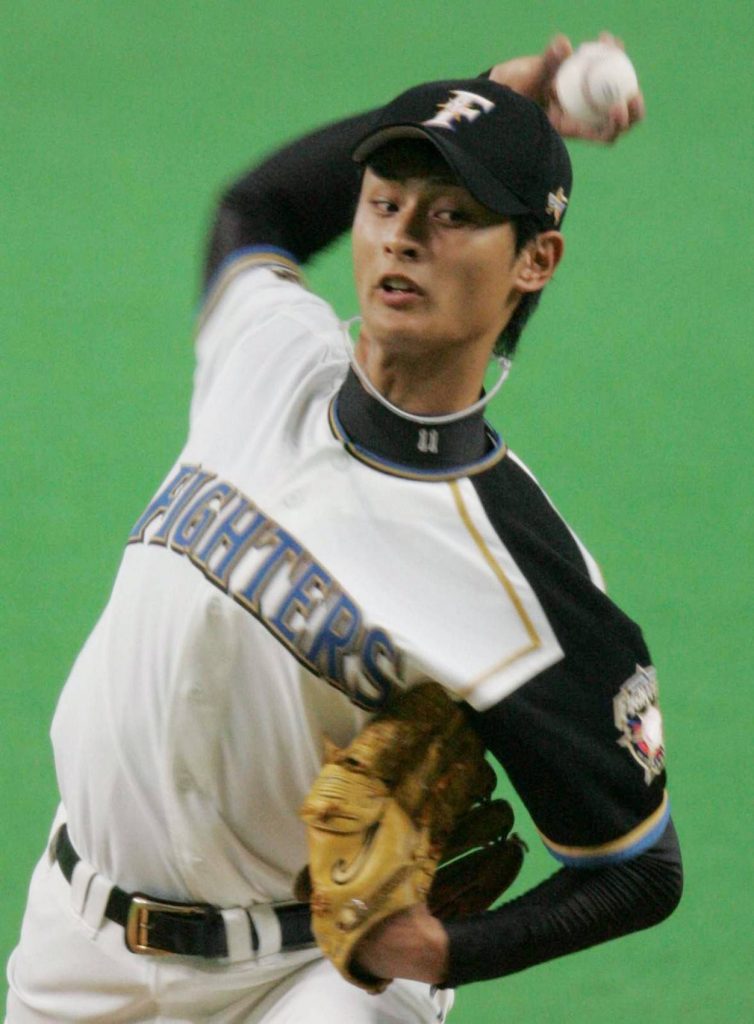 Elite Company
To put that big, round number in perspective, remember this: Only 19 MLB pitchers have 3,000 or more strikeouts, including the all-time leader Nolan Ryan (5,714), Randy Johnson (4,875), Roger Clemens (4,672), Steve Carlton (4,126) and active hurlers Justin Verlander and Max Scherzer, who reached the milestone in 2019 and 2021, respectively. See the full list here.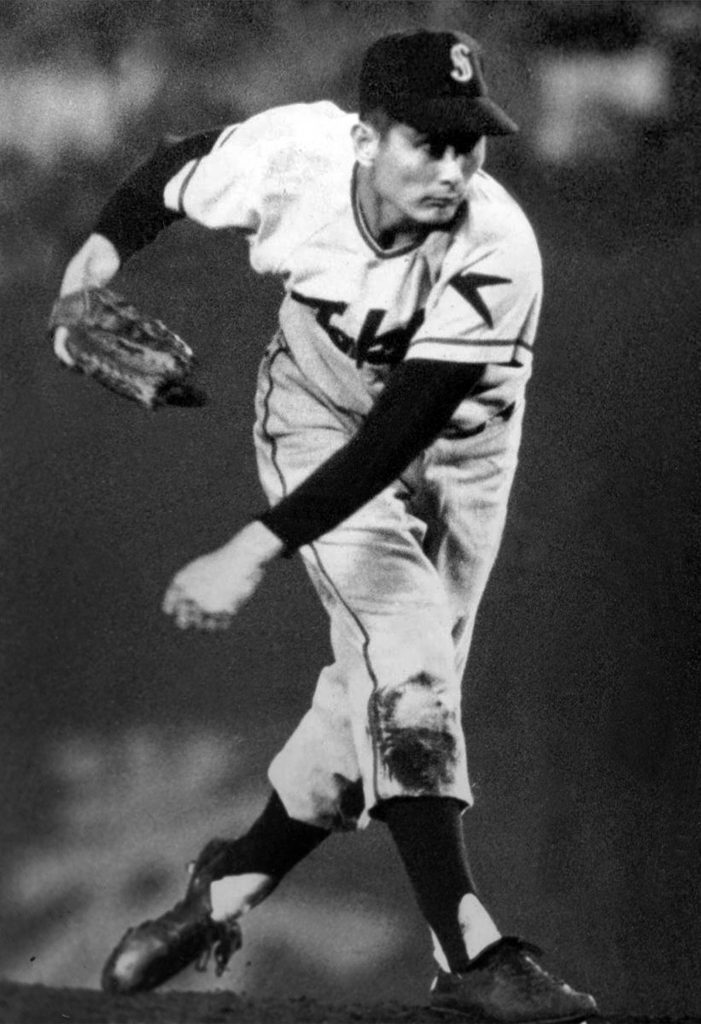 And don't forget this: Only four NPB pitchers retired with 3,000 or more strikeouts, Masaichi Kaneda (4,490), Tetsuya Yoneda (3,388), Masaaki Koyama (3,159) and Keishi Suzuki (3,061).
Hideo Nomo and Darvish are the only two pitchers to amass 3,000 or more combined strikeouts in NPB and MLB.
The 36-year-old Darvish acknowledged that the pitching milestone has special meaning to him.

"Longevity and just being able to stay in the game for this long ― all in all, I'm grateful," Darvish said through a team interpreter, according to MLB.com. "I feel grateful right now."
Nomo finished his career with 3,122 punchouts, including 1,918 in the majors, when he retired in 2008.
Darvish had 1,250 strikeouts and a 93-38 won-loss record during his seven successful seasons with the Fighters. He now has 3,009 career Ks, including 1,759 in the majors..

Baffling Batters on Both Sides of the Pacific
When he joined the Rangers in 2012, there were big expectations for him. Jon Daniels, the team's then-general manager, expected him to become the ace of the pitching staff. The New York Times reported in February 2014 that Texas paid constant attention to Darvish during the 2010 and 2011 NPB seasons, scouting 40 of his starts.

The Rangers did their homework, and it paid off. In 2012, Darvish went 16-9, striking out 221 in 29 starts (191⅓ innings) and earning a spot on the American League All-Star team. In doing so, Darvish became just the sixth American League rookie with 200 or more strikeouts ― and just the second this century (Boston Red Sox hurler Daisuke Matsuzaka whiffed 201 batters in 2007).

A decade later, Darvish remains a potent strikeout artist with seven or more Ks in 12 of his 26 starts this season. He is 13-7 for the Padres in 2022, exhibiting pinpoint control and an impressive array of pitches. In 168⅔ innings, he's struck out 168 and walked 34. He picked up his latest win on Wednesday, September 7 against the visiting Arizona Diamondback, tossing six innings of three-run ball (all solo home runs).
To his credit, Darvish has continued to evolve as a pitcher in recent years. He's tinkered with his pitching repertoire. In 2020, for example, he officially unveiled his newest pitch, which he called the "Supreme," a cross between a two-seam fastball and a split-finger fastball.

And he doesn't appear to be slowing down.

Forecasting the Future
Is 4,000 career strikeouts a realistic target for Darvish?
We shall see.
Better to revisit this topic in 2025 or 2026 to see if Darvish a) still starts a lot of games and b) continues to frequently strikes batters out.
Darvish led the majors with 277 strikeouts in 2013, averaging 11.9 strikeouts per nine innings. It was a clear indication of his ability to dominate in MLB.
"He's one of the best at just manipulating the baseball and getting it to do different things," then-Padres manager Jayce Tingler told reporters in June 2021.
Speaking about Darvish's milestone last week, Padres skipper Bob Melvin, who was hired as Tingler's successor, said he believes Darvish will continue to rack up a plethora of strikeouts for the foreseeable future.

"I don't think he's done at 3,000 ― I'll put it that way," Melvin predicted after another strikeout-filled start for Darvish.

Author: Ed Odeven

Follow Ed on JAPAN Forward's [Japan Sports Notebook] here on Sundays, in [Odds and Evens] here during the week, and Twitter @ed_odeven.