[ODDS and EVENS] Emotional Rollercoaster of the FIFA World Cup on Full Display in Group E
Spain, Germany, Japan and Costa Rica have experienced the highs and lows of the FIFA World Cup. All Group E teams have a shot at qualifying for the round of 16.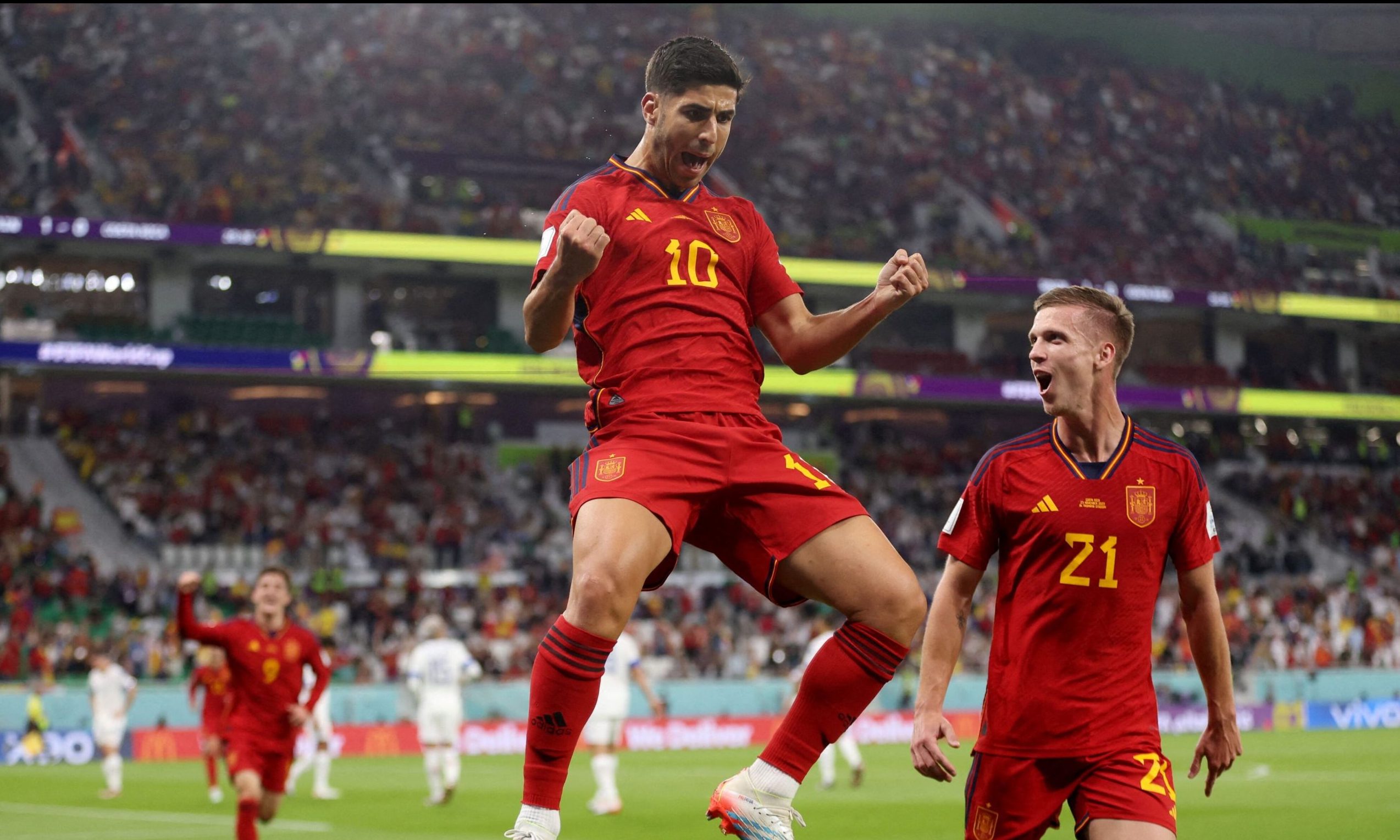 In the aftermath of Japan's 2-1 upset victory over Germany, followed by a 1-0 loss to Costa Rica at the FIFA World Cup in Qatar, I was reminded of poignant quotes from two famous American coaches.
Legendary UCLA basketball coach John Wooden once said, "You can't let praise or criticism get to you. It's a weakness to get caught up in either one."
Former Notre Dame football coach Lou Holtz once declared, "You're never as good as everyone tells you when you win, and you're never as bad as they say when you lose."
Centuries earlier, the Greek philosopher Socrates proclaimed, "Think not those faithful who praise all thy words and actions; but those who kindly reprove thy faults."
Nevertheless, criticism is par for the course in high-level competitive sports.
In the sphere of public opinion, every World Cup match receives endless analysis. Every pass, tackle, shot, yellow card, and tactic is reviewed by armchair analysts and professional pundits. And rightfully so.
After all, soccer, aka football, is the world's most popular sport. Adored by billions, it is played and watched by more people than any other game on earth. Planet Football is an apt description.
And on this planet, instant reactions to what occurs on the pitch are varied, voluminous and vociferous.
World No. 24 Japan's victory over 11th-ranked Germany, a four-time World Cup champion (most recently in 2014), was instantly labeled by many as an historic upset. 
But was the Samurai Blue's performance that good? Or did Germany simply lay an egg?
And was world No. 7 Spain's 7-0 shellacking of Costa Rica on Wednesday, November 23 more indicative of the Iberian nation's skills? Or was it more the result of 31st-ranked Costa Rica's substandard performance?
Soccer's Rollercoaster Reality
The World Cup humbles top teams and bestows short (or long) periods of glory on others.
Exhibit A: Germany rebounded from its shock defeat to Japan by securing a lifeline for a possible berth in the round of 16.
How so?
Manager Hansi Flick's squad recorded a 1-1 draw with Spain four days later. Niklas Fullkrug's 83rd-minute goal tied it up 21 minutes after Alvaro Morata gave Spain the lead.
What a difference a goal can make for a team's collective psyche. The body language of Germany's players as they walked off the field following their match against Spain was the polar opposite of how they ambled in a shell-shocked manner toward their dressing room after the Japan match. 
Indeed, the Germans displayed relief and exhilaration after the latter match.
On Sunday, November 27, the fleeting nature of the sport ― a delight for fans of one team for a short spell and unbearable misery for others ― was on full display. 
It connected the emotional dots to the aforementioned November 23 matches. We witnessed this chain of events via the reactions from Samurai Blue supporters at Ahmad Bin Ali Stadium. And in Japan's 47 prefectures. (Disappointment wiped out the earlier Cloud Nine euphoria that cast a shadow over the Land of the Rising Sun.)
We also saw it from Costa Rica's fans who watched the action at the stadium and in front of TV screens back home in the Caribbean nation.
Labeled a Genius, Then a Culprit
Japan manager Hajime Moriyasu was hailed as a genius for his tactical decisions in the Samurai Blue's win over Germany. Pivotal substitutions in the second half were praised. Ritsu Doan and Takuma Asano, both of whom entered the match in the second half, scored Japan's goals in succession.
Four days later, the blame was pointed in Moriyasu's direction.

To his credit, Moriyasu accepted responsibility for Japan's lackluster performance.

"I am entirely responsible for how the players perform," Moriyasu said, according to Kyodo, on Monday.
Moriyasu, who has guided the national team since 2018, added: "I am in charge of everything for the match, including player selections, tactics, and the way the players are asked to play. It is frustrating and unfortunate that we lost, I apologize."
Will Japan's fans accept Moriyasu's apology?

Maybe, maybe not.

If Japan doesn't advance to the round of 16, there's a very real possibility that Moriyasu will be dismissed as manager, giving way for a new voice and leadership.
Moriyasu targeted a spot in the quarterfinals, which Japan didn't reach in each of its first six trips to the World Cup starting in 1998. The Samurai Blue have reached the round of 16 three times (2002, 2010, 2018).
The Stakes are High
The first round of the World Cup is nearing its conclusion. Only two Group E matches remain: Japan vs. Spain and Costa Rica vs. Germany. Both contests will start at 4 AM JST on Friday, December 2.
One can only wonder how productive countless sleep-deprived soccer fans/office workers in Japan will be later that day.
Also on the minds of football fanatics: Can Japan effectively compete against the collective talent of Spain, the 2010 World Cup champion, and deliver another monumental upset in the same tournament?
A victory for the Samurai Blue would punch their ticket to the round of 16. If Japan-Spain and Costa Rica-Germany both finish as ties, Moriyasu's squad will also advance, resulting in a return to happy times for Japan's fans (guaranteed for at least a few days).
If the Samurai Blue earn a draw with Spain, which features six players from powerhouse Barcelona on its World Cup roster, and Germany beats Costa Rica, a spot in the round of 16 is also theirs.
What else could happen?
Fox Sports spelled out the scenarios in this online report: "If Japan draws, it is eliminated if Costa Rica wins. With any other result, Japan goes into a tiebreaker for second place," Martin Rogers wrote.
"The one tiebreaker scenario of note is the event in which Japan draws and Germany wins, as Germany would advance as runners-up over Japan if they defeat Costa Rica by more than one goal. If both of the Group E matches end in a draw, Japan would advance as runners-up."

Bottom line: Japan determines its fate with a win.
Easier said than done, but that's the reality of its tough Group E assignment, taking on two former World Cup champions. And don't forget this: Costa Rica reached the quarterfinals in 2014.


Author: Ed Odeven
Follow Ed on JAPAN Forward's [Japan Sports Notebook] here on Sundays, in [Odds and Evens] here during the week, and Twitter @ed_odeven.