[ODDS and EVENS] Japan Women's Curling Squad's Success Story Buoyed by Coaching Continuity
"You have to play against the best teams to get better," said Canadian mentor J.D. Lind, who has served as the national team head coach since 2013.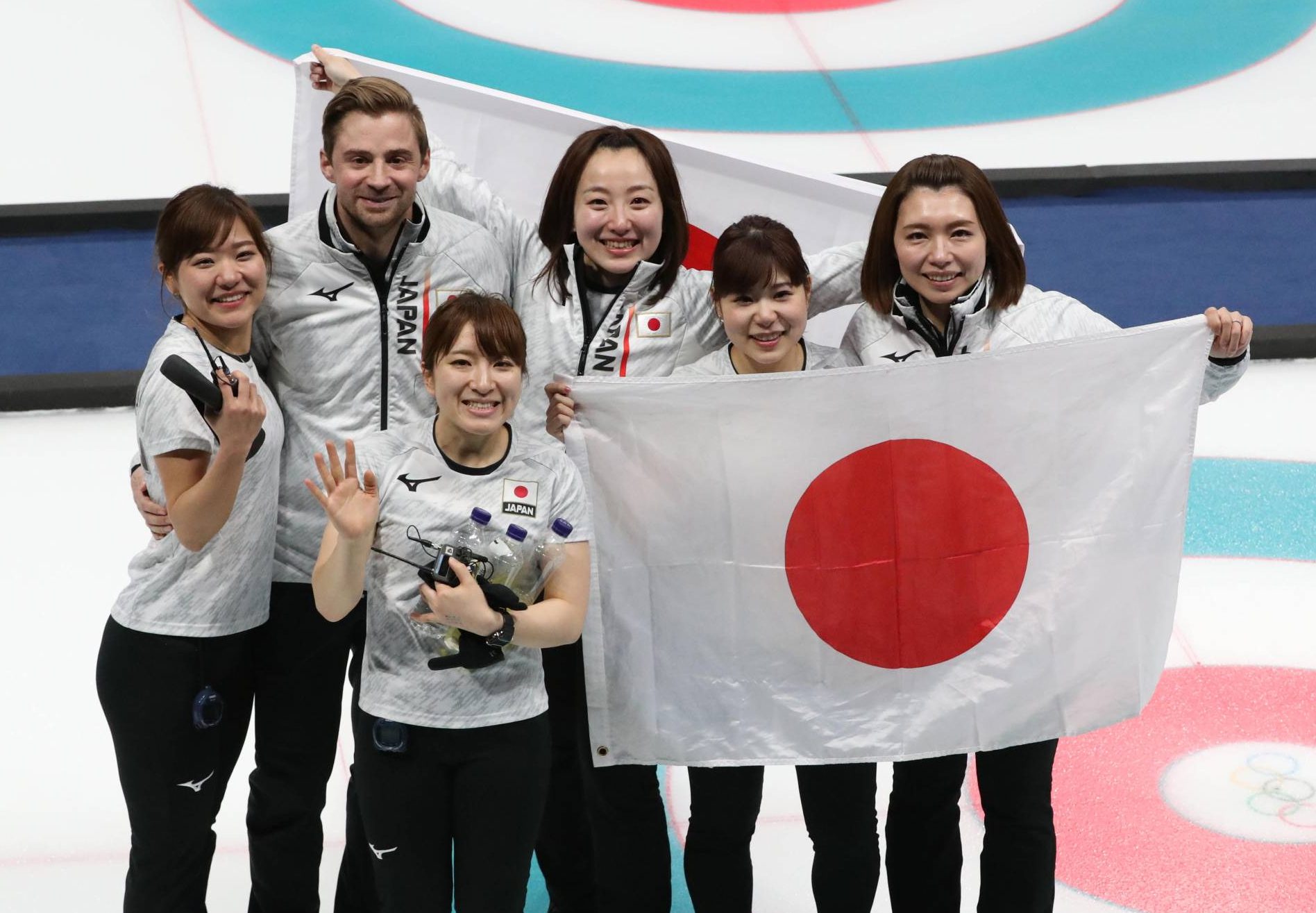 The Japan women's curling team's rise on the global stage is the result of dedication and hard work, excellent team chemistry and talent, a never-wavering mission to improve and abundant enthusiasm. Add coaching continuity to the national team's recipe for success, too.

In the four years since Japan celebrated its first-ever Olympic medal in curling (bronze at the 2018 Pyeongchang Games), Canadian mentor J.D. Lind has continued to play a pivotal role in guiding the club known as Loco Solare back to the Winter Games.

Curling clubs operate independently and compete at national championships to secure Olympic berths. Which is how Loco Solare, based in Kitami, Hokkaido Prefecture, returned to the Olympics with lofty expectations.
The Japan Curling Association hired Lind as the national team coach in 2013. It has been a fruitful relationship over the past decade.

Lind, who turns 37 on February 19, has helped shape Japan's curling culture and establish ambitious goals for the national team, especially in international competitions.
In a March 2015 interview, which was published on the World Curling Federation website, Lind expressed optimism that curling's popularity was ripe for growth in Japan.

"The better the team [does], the more popular curling becomes in Japan," Lind said at the time.
"They [the players] really embrace it because they know by doing it, they will get more people to follow the sport."
Lind's work isn't specifically focused on one private curling club and a small batch of curlers. Instead, he's instructed players from clubs across Japan and has taught the sport's fundamentals at the Hokkaido Women's Curling Academy since 2013.
By all accounts, this is an important part of the Japan Curling Association's grassroots commitment to bolstering the nation's curling culture.

"The idea is to help the main teams, but try to build a base of decent curlers," Lind said in the 2015 interview. "So trying to bring the overall level up, but the main role is to try to get more curlers at a high level. Hopefully that will trickle down to the more recreational curlers."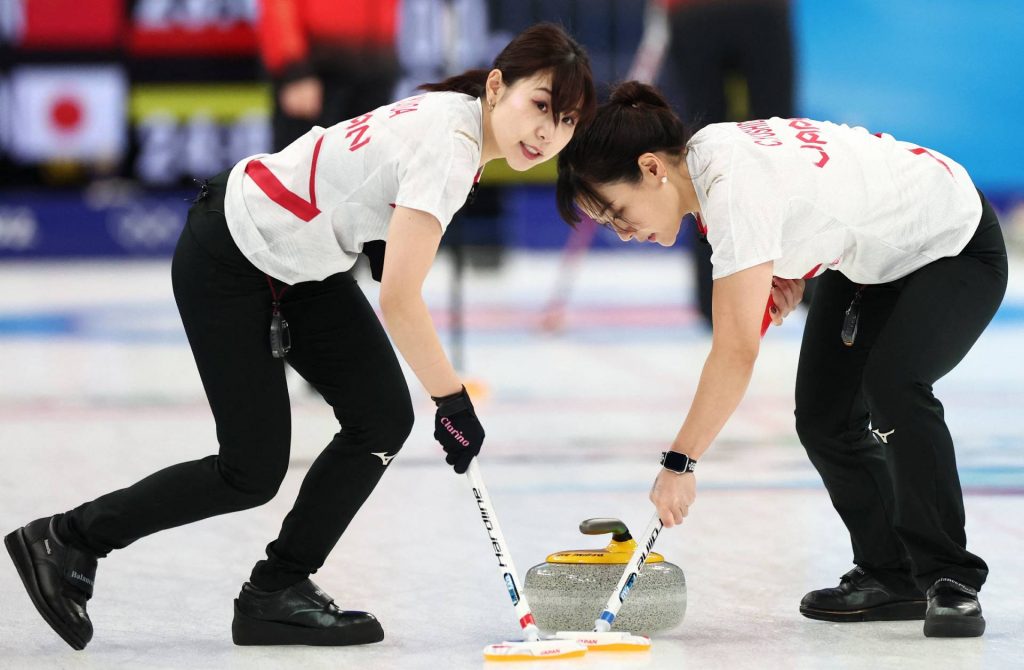 After skip Satsuki Fujisawa and her Japan teammates (Mari Motohashi, sisters Chinami and Yurika Yoshida and Yumi Suzuki) celebrated their 5-3 victory over Britain in the bronze-medal match at the Pyeongchang Games, Lind delivered a perspective that spelled out what the achievement meant.
"It's the first medal for Japan, so it's history," Lind told reporters on February 24, 2018. "That is something this country has been trying to do since the Nagano Olympics [in 1998] so to finally get to do that, it's a huge day for sure."

Also in South Korea, Lind coached the Japan men's curling squad to an eighth-place finish.
Canadian Coaches Grow the Game Globally
Lind and his family have grown accustomed to Hokkaido's cold winters and learned a lot about Japanese culture over the years. He's also part of a Canadian curling coaching fraternity spanning the globe.
As Canadian website Global News reported in 2018, coaching mentors from Canada were working for national teams from China, Japan, South Korea, Switzerland and Britain as the Pyeongchang Games approached.

So, in a way, it makes Lind's experience in Japan something that he and his coaching peers can relate to.

"I think the biggest change is that the international teams are getting better," Lind told Global News. "And I don't think that necessarily makes the Canadians worse. It will maybe make them work harder to continue to keep up, but for the health of the game as a whole internationally, you need more than just one powerhouse country."
In what surely caught the attention of a few folks from Lind's hometown (Calgary, Alberta), Loco Solare's first victory of the Beijing Games came against Canada on February 11.

After the 8-5 decision in round-robin play, Lind gave a tactical breakdown of what worked for world No. 7 Japan against fifth-ranked Canada.
"Our front end [of Yurika Yoshida and Yumi Suzuki] did a really good job setting it up so that our back end [of Chinami Yoshida and Fujisawa] had some makeable shots," Lind was quoted as saying by Kyodo News. "As soon as you start to make your shots, the other team's shots become more difficult."

Setting High Standards
From what I've observed watching matches on TV and seeing the coach-player interactions before games, breaks in the action and important strategy-adjusting timeouts, Lind prides himself on pushing the Japanese curlers to do their best.

To understand his approach, it helps to remember that he recognizes the importance of quality competition.

Lind spoke about this in a recent, wide-ranging interview with Japanab, a Japanese community magazine published in Alberta.
"You have to play against the best teams to get better," Lind told the magazine. "There's really no way around it. Most of the top international teams are either right here in Canada or come to play in international tournaments held here. It's just something you cannot get in Japan, no matter how hard you train."

If Loco Solare earns a second straight Olympic medal on the final weekend of the Beijing Games, it will be a noteworthy achievement.
Lind and the team ― in addition to Fujisawa and the Yoshida sisters, Suzuki has also played in every match in Beijing, and reserve Kotomi Ishizaki is also ready to play if called upon ― have maintained their high standards on display at the 2018 Winter Games and given their growing legion of fans in Japan and overseas enjoyable competition to watch.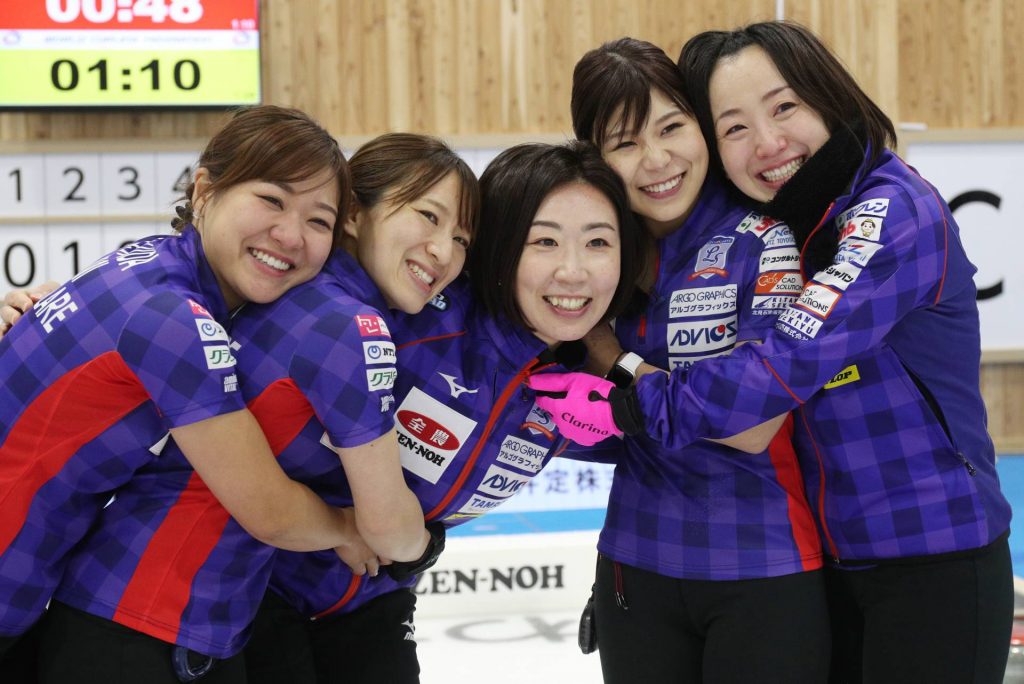 Two Nations, Two Influences
What has also made Lind's tenure successful in Japan is his adaptability, combining elements (and influences) of Canadian curling and Japanese curling.

Or as he explained to Japanab: "It was hard for me coming from Canada to see how much emphasis the Japanese put on perfecting the form. I couldn't relate to that because it wasn't our approach in Canada. I really admire the dedication, but the goal is not to slide a certain, beautiful way. The goal is to win the game.

"I had to learn how the Japanese learned and understand how it differed from the way I learned. I wanted to preserve all the good aspects of what my team did because there were so many, and layer on top what Canadians did well to find something in the middle that was better than both."
Furthemore, Lind's willingness to not insist he's right all the time helps Loco Solare maintain wa (group harmony). And this mindset does, in fact, contribute to a productive exchange of ideas between the players and the coach.

"Just because I'm the coach, it doesn't mean they have to follow my way," Lind commented to Japanab. "Respecting where they're coming from ― that comes with time. With Loco Solare, we've been together for so long and have so much mutual respect that now I don't even think I'm teaching them the Alberta style or Canadian style anymore.

"What we've done together is so unique, nobody else in the world does things the way we do. We perfected it together."



RELATED:

Author: Ed Odeven
Follow Ed on JAPAN Forward's [Japan Sports Notebook] here on Sundays, in [Odds and Evens] here during the week, and Twitter @ed_odeven.