Skip Eun Jung Kim led the way as South Korea beat Japan 10-5 in the women's curling round-robin tournament at the Beijing Olympics on Monday, February 14.
In a rematch of the Pyeongchang 2018 semifinal, Monday's contest was a showdown between Kim and her counterpart from Japan, Satsuki Fujisawa.
Japan came into the showdown with its regional rivals having won four straight games but was outscored by Kim, also known as "Megane Sempai" which roughly translates as Bespectacled Senior.
Kim lived up to her nickname throughout the match and sealed the win with a draw in the ninth end that gave her team a five-point lead, forcing Japan to concede.
South Korea took control of the match in the third end on a superb double takeout by Kim that allowed her team to score three points and take a 4-2 lead.
"I missed some key shots early and that allowed the opposition to take the momentum and that was a big factor," said Fujisawa.
Japan's only lead came in the second end when Fujisawa's takeout with the hammer scored two points to make it 2-1.
South Korea improved to 3-3 while Japan dropped to 4-2.
In the preliminary round, 10 teams play a round-robin tournament, and the four best teams advance to the semifinals and the medal matches.
Japan, currently tied for second with the United States, next faces Britain on Tuesday before taking on the United States on the following day and Switzerland on Thursday. The women's semifinals are on Friday.
In the Olympics four years ago, Kim was also at the helm when South Korea scored a one-shot win over Japan to advance to the final where the hosts lost to Sweden to claim the silver medal.
Japan went on to defeat Britain in the bronze-medal game for the country's first medal in the sport.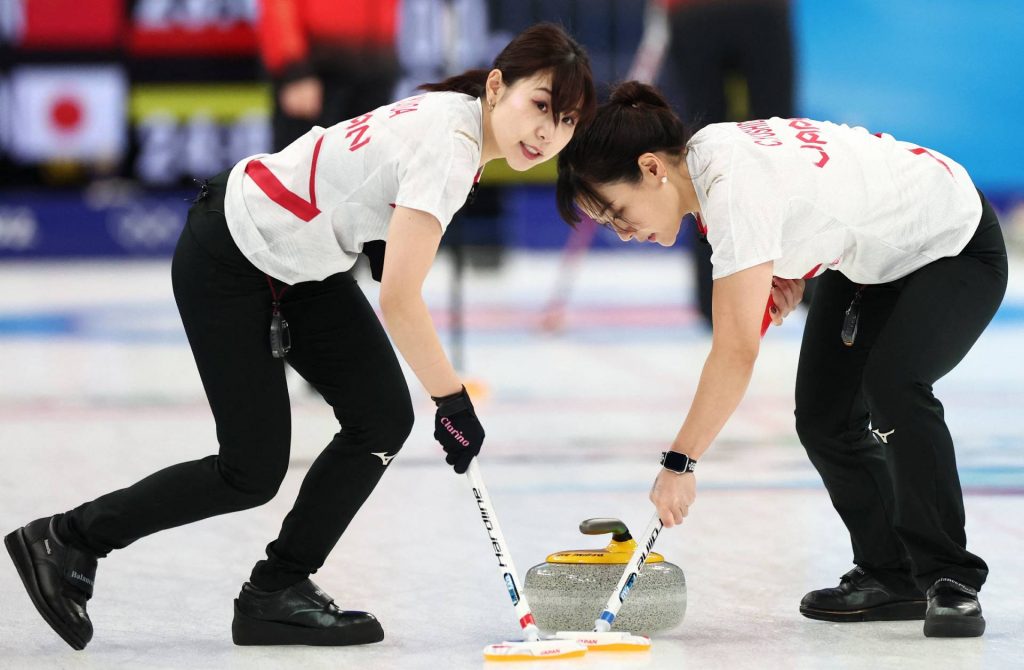 Japan Routs China to Open the Day
Earlier on Monday, Japan beat China 10-2 and improved its win streak to four games.
Japan fell behind by one shot in the second end but came back with seven unanswered points through the next three ends to take a 7-1 lead by the end of the fifth end. Japan got on the scoreboard with a three-point third end.
Fujisawa and Chinami Yoshida made their final three stones count with draws to the button while Chinese skip Rui Wang threw two poor shots that failed to erase the deficit. The Japanese duo then put the game out of reach in the fifth frame with another three-point effort.
RELATED:
Author: Jim Armstrong
The author is a longtime journalist who has covered sports in Japan for more than 25 years. You can find his articles here, on JAPAN Forward.