[ODDS and EVENS] Roy Rana Embarks on New Coaching Challenge with Kyoto Hannaryz
For Rana, who spent the past three seasons as an assistant with the NBA's Sacramento Kings, a rebuilding project awaits in Kyoto.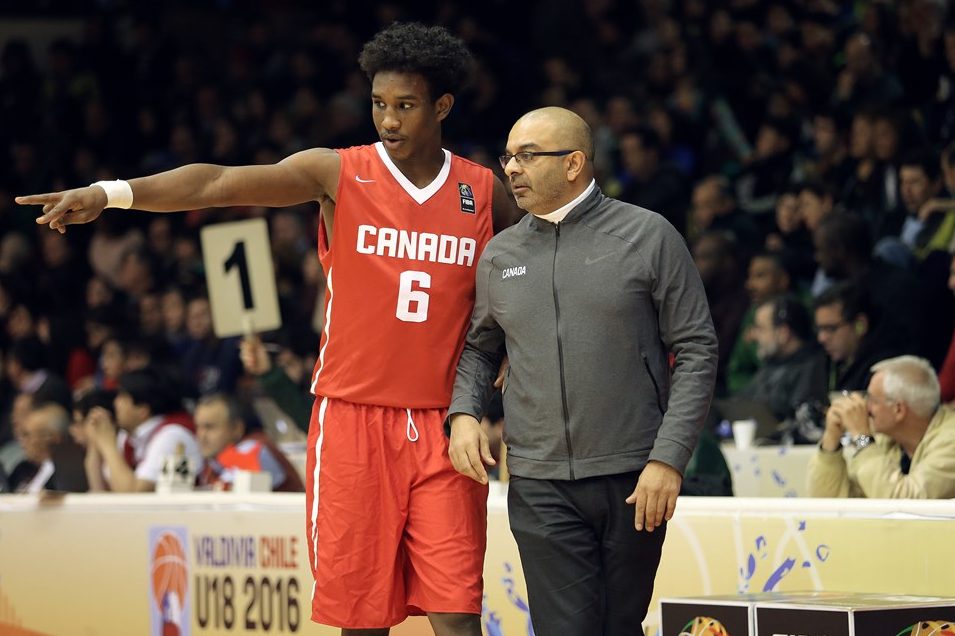 David Benoit became the first head coach in Kyoto Hannaryz history. In June 2009, the former NBA forward was hired to lead the bj-league expansion team
Thirteen years later, Roy Rana became the fourth bench boss in team history. Rana recently wrapped up his third season as an assistant coach/chief of staff for the Sacramento Kings, who missed the playoffs for the 17th consecutive NBA season.
Kings sideline supervisor Luke Walton was axed in November and interim boss Alvin Gentry coached the club for the remainder of the 2021-22 NBA campaign. A new era will soon begin in Sactown, with Golden State Warriors lead assistant Mike Brown set to take over as the Kings' new coach after the ongoing NBA playoffs.
Which brings us back to the Hannaryz. Over the past two seasons, the Hannaryz had a combined record of 35-79. They went 14-43 this season in the B.League, which formed as a merger between the bj-league and NBL (the JBL's successor) in 2016.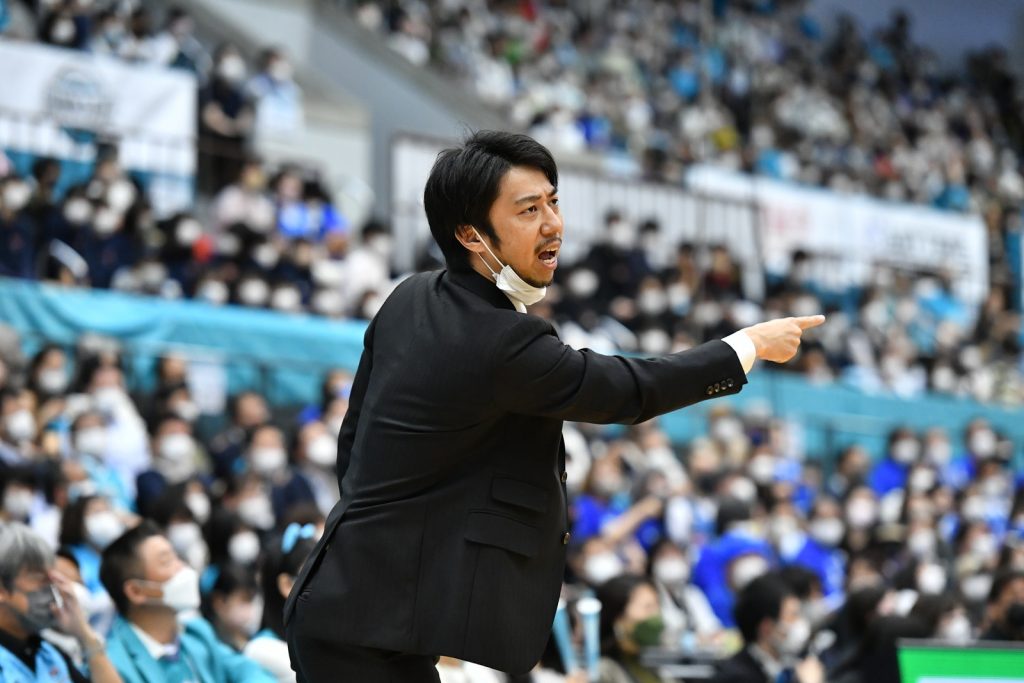 Shinya Ogawa, 38, coached Kyoto for the past two seasons, before mutually parting ways with the club earlier this month.

Rana, 53, faces a major challenge in rebuilding the Hannaryz. The B.League's 11-team West had six teams with winning records in 2021-22, and the league as a whole has gotten better since its inception.
But Rana's vast experience at the youth, high school, collegiate and international levels, along with three valuable seasons working in the world's top hoop circuit, will serve like a compass in guiding him in this next chapter of his coaching career.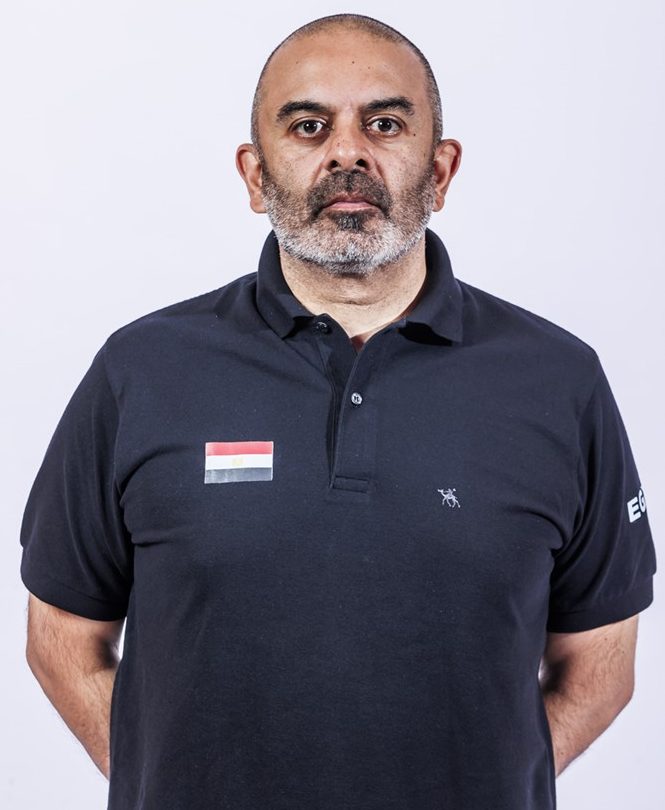 Who Is He?
A related new chapter began in January, when Rana was named the Egypt men's national team's new head coach.
Egyptian basketball officials had an up-close view of Rana's coaching skills on display in 2017, when he led Canada to the FIBA U19 Basketball World Cup title, the nation's first-ever title in the tournament. To reach the final in Cairo, Canada upset the seven-time defending champion United States in the semifinals.
Indeed, Rana will be a busy fellow juggling his coaching duties with the Egypt national team and the Hannaryz.
Hannaryz general manager Takuma Watanabe believes Rana is the right coach to spearhead the club's rebuilding efforts.
"Our club and Mr. Rana have communicated on various aspects of organizational development, areas of improvement, direction of the future organization, and what an ideal team will look like," Watanabe said in a statement on May 19. "Our club is convinced that in order to start a new phase of program building, we require Mr. Rana's experience and knowledge as our new head coach."
The GM added, "Not only has he built an impressive and successful career, he has countless experiences of building championship-level programs. His caring personality will bring great influence to veteran players, international players looking to build their careers and our younger developmental players and staff. More importantly, Mr. Rana has a genuine interest in supporting and impacting the beautiful and historic city of Kyoto and its passionate and supportive fans."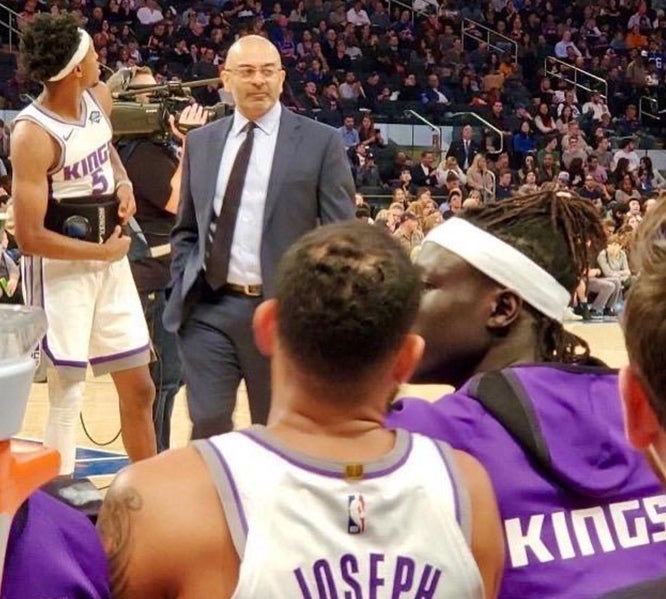 Getting an Outside View
I reached out to a longtime basketball insider this week to ask him about Rana's coaching credentials.
My source, who has worked as an NBA scout for many years, said, "Roy Rana has a great reputation as a coach in Canada at Ryerson University and as the coach of Canada's junior team. I had an executive at Nike tell me how much they respected him."

In short, the source said, "he has great credentials."
In this era of global basketball, the importance of personal relationships with people at the highest levels of the game can't be overstated, and Rana has cultivated relationships with players, coaches, scouts, front-office personnel and other key movers and shakers in the industry.
What's more, through his association with the Nike Hoop Summit, an international All-Star Game held each year, as head coach of the World Team, starting in 2011, Rana helped develop many of the current era's elite players. More than 30 of Rana's World Team players competed in the NBA this season, including the New York Knicks' RJ Barrett, the No. 3 pick in the 2019 NBA Draft, and superstars Nikola Jokic (Denver Nuggets) and Joel Embiid (Philadelphia 76ers).
He also served as Germany's lead assistant at the Tokyo Olympics last summer.
Before that, Rana served as Canada's head coach, leading the team to a 10-2 record in FIBA Americas qualifying to book a spot in the 2019 FIBA Basketball World Cup.
Basketball is his passion, a necessary component of success at the pro level.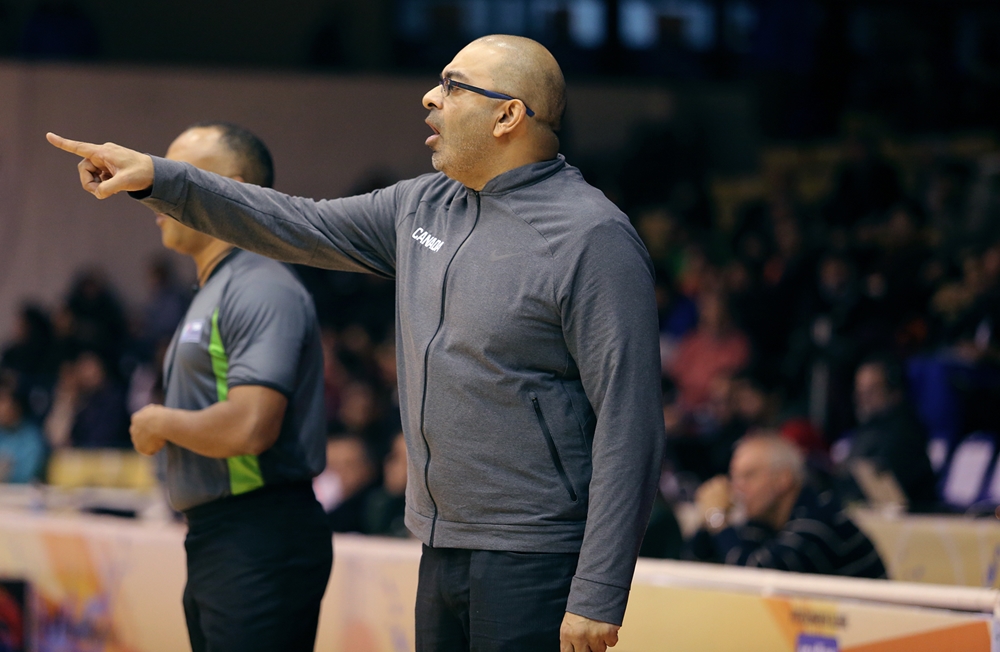 A Track Record of Success
"[I am] incredibly honored to become a part of the Kyoto Hannaryz and excited to lead our team in one of the great cities in the world," Rana said in a news release. "I will do my best to represent and bring great spirit to the Hannaryz as we begin to build and climb in one of the fastest emerging basketball leagues globally, the B.League."
Rana was born to Indian parents in Wolverhampton, England. The family moved to Canada when he was 1. He grew up in Toronto.
Early in his coaching career, he demonstrated the ability to lead. He enjoyed a remarkable run at the Eastern Commerce Collegiate Institute, a high school, from 2000-09. His overall record there was 256-39, and he was named the Canadian High School Coach of the Year in 2003, 2004, 2005 and '06.
In addition to coaching accolades and a remarkable winning percentage, Rana led Eastern Commerce to four provincial titles and nine city championships.
In 2004, Rana had an eye-opening experience during a weeklong visit to Michigan State, where he watched coach Tom Izzo running the show.
"Rana said he was blown away by the huge emphasis on character and discipline at Izzo's practices, down to the tucked-in shirts and 60-second breaks," The Globe and Mail's Hayley Mick wrote in 2011. "He also seized the chance to ask Izzo to share some secrets from his playbook."
After coaching at Toronto's Eastern Commerce, Rana guided the Ryerson University men's squad from 2009-19. He took a sabbatical from 2015-16.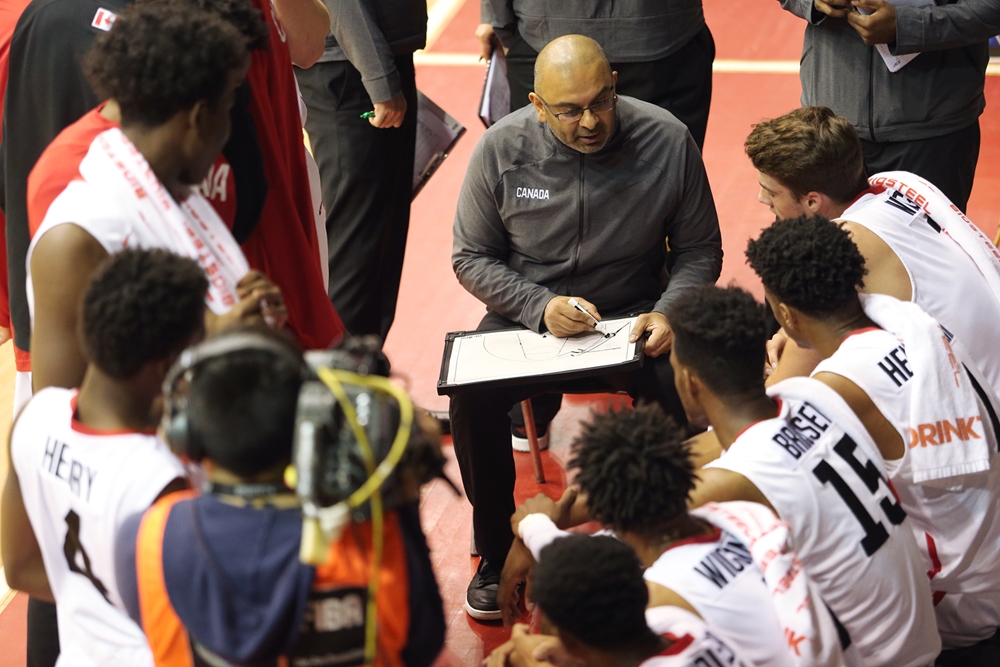 Learning and Growing as a Coach
At Ryerson, now known as Toronto Metropolitan University, Rana compiled a 195-87 record before joining the Sacramento Kings.

In May 2020, he reflected on his first season as an NBA assistant coach, telling ESPN that he viewed working in the world's premier league as a collaborative experience.
"As far as my role is concerned," Rana said in that interview, "I'm just a very, very small part of a big wheel and I make my contributions in every opportunity that I can, whether that's through my work with [head] coach [Luke] Walton or whether that's work with our players or whether that's as a scout."
After one season into his three-year tenure in Sacramento, Rana insisted he was blessed to be immersed by the sport, growing and learning as a basketball leader.
"I'm getting a PhD in basketball at the highest level," he was quoted as saying by ESPN.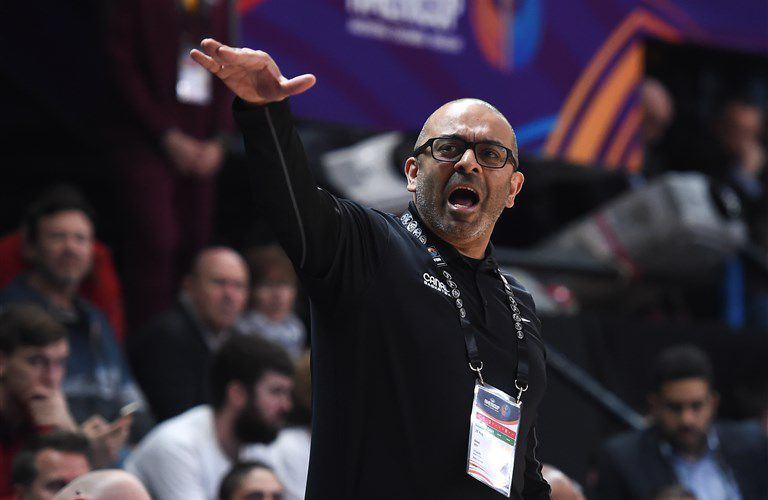 The Day the Passion for Basketball Hit
In an April appearance on Fran Fraschilla's World of Basketball podcast, Rana provided a wide range of insights about his basketball coaching career and his formative years growing up in Canada.
Fraschilla asked Rana how he developed a lifelong passion for basketball.
Rana said, "I loved every sport. I would read the sports section of the newspaper every day. …. I'd consume everything I could, and then I can honestly tell you probably my transformational moment was in the fifth grade."

What happened?

"We had a poster of Kareem Abdul-Jabbar in our gym class and it just looked like space age to me," Rana called. "He had the goggles on, he was taking the hook shot, and we'd watch the sport highlights at night, and there he was, just dominating the highlights. … I just thought that that skyhook was what got me hooked. It helped me fall in love with the game."
Now recognized as one of Canada's top basketball coaches of the 21st century, Rana said being asked to serve as a scholastic coach when he worked as a teacher was a blessing in disguise.
"I fell into it through my progression into being a high school teacher, and that's kind of how I got started," he told Fraschilla.
He added: "That obsession has turned into a pretty good career."

Kyoto Hannaryz fans will witness Roy Rana's passion for basketball in the 2022-23 season as the club rebuilds.


Author: Ed Odeven
Follow Ed on JAPAN Forward's [Japan Sports Notebook] here on Sundays, in [Odds and Evens] here during the week, and Twitter @ed_odeven.