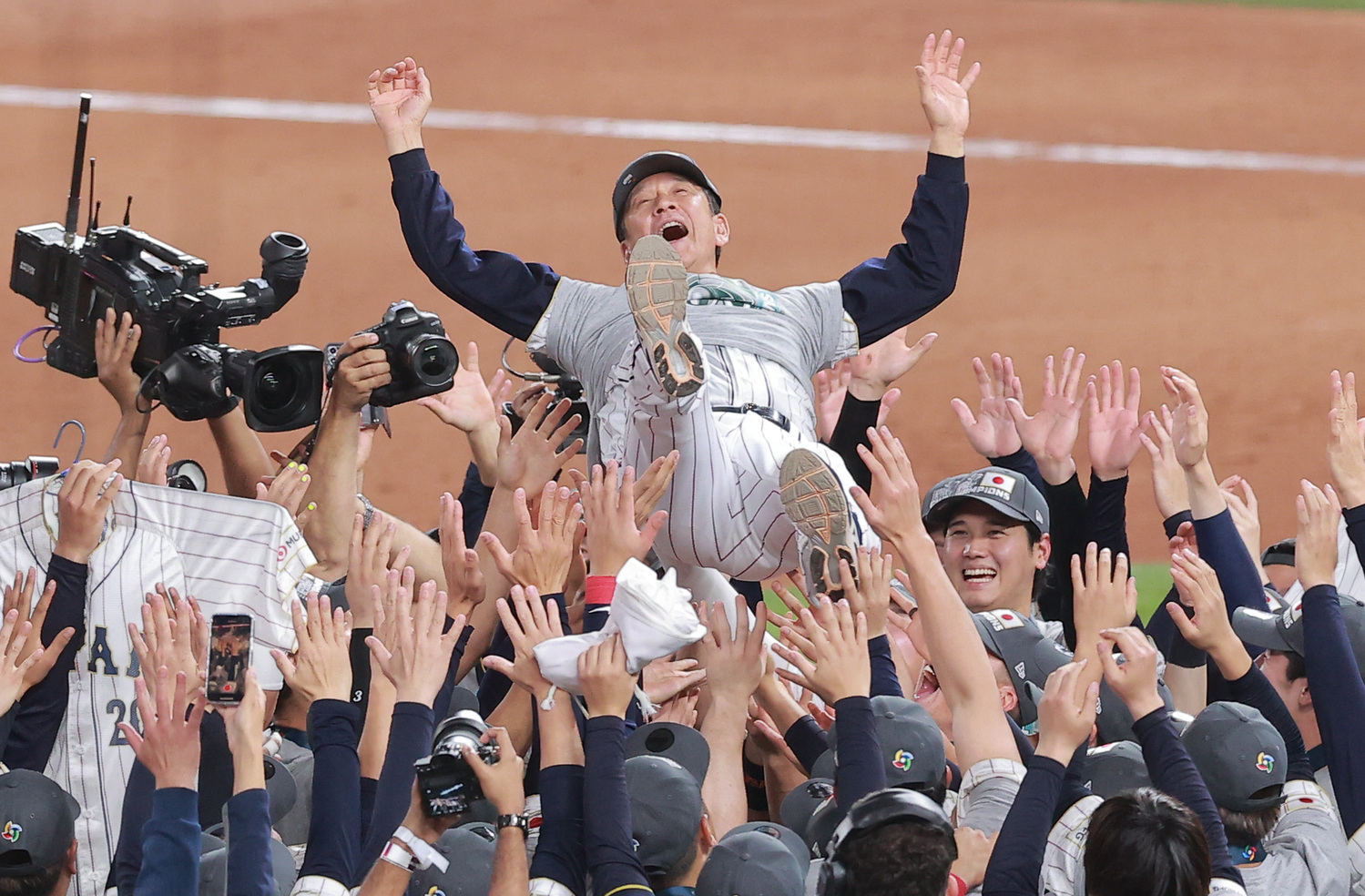 Samurai Japan earned a victory for the ages in the 2023 World Baseball Classic final, slamming the door on the defending champion United States. It was an instant classic, to describe it in the pop culture vernacular. 
At the same time, Japan's 3-2 triumph will be talked about as the WBC's catalyst for future growth, recognition and global appeal.
Although it was being held for the fifth time (and for the first time since 2017), the fact that the closing moment of the game pitted Los Angeles Angels teammates Shohei Ohtani and Mike Trout against one another created a marvelous buzz in Miami on Tuesday, March 21 (late Wednesday morning JST). That memory will remain in the public consciousness for decades to come.

What a finish! 
It was a glorious moment for Ohtani and his Samurai Japan teammates. They were steadily guided by manager Hideki Kuriyama, pitching coach Masato Yoshii and other staff members throughout the tournament.
Japan played seven games and won all of them.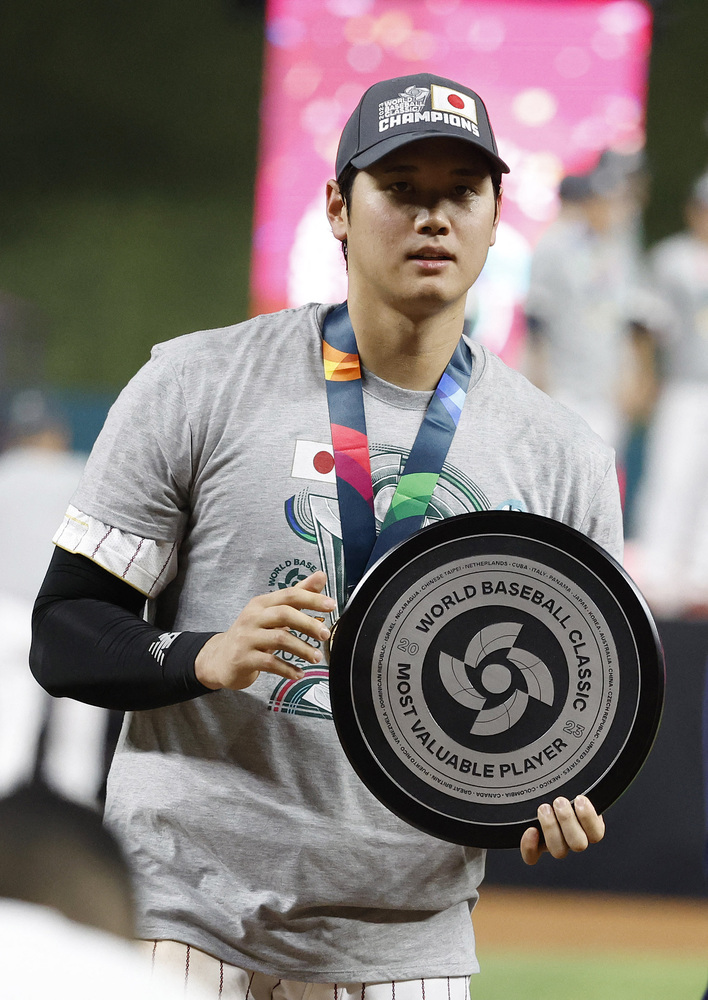 Ohtani sealed the final win for Japan as three-time American League MVP Trout struck out on a 3-2 pitch. Retired New York Times sports columnist George Vecsey described it on his blog as "a hellacious slider that broke clear across the plate."

Angels manager Phil Nevin delivered a delightful description of the mano a mano confrontation between Ohtani and Trout.
"I love this game," Nevin was quoted as saying by the Orange County Register.
"There's no other sport, no other arena that could build that type of drama. That's why our game's the greatest game there is. … Two players on the same team. The last out. It's one run [and] it's the two best players in the world."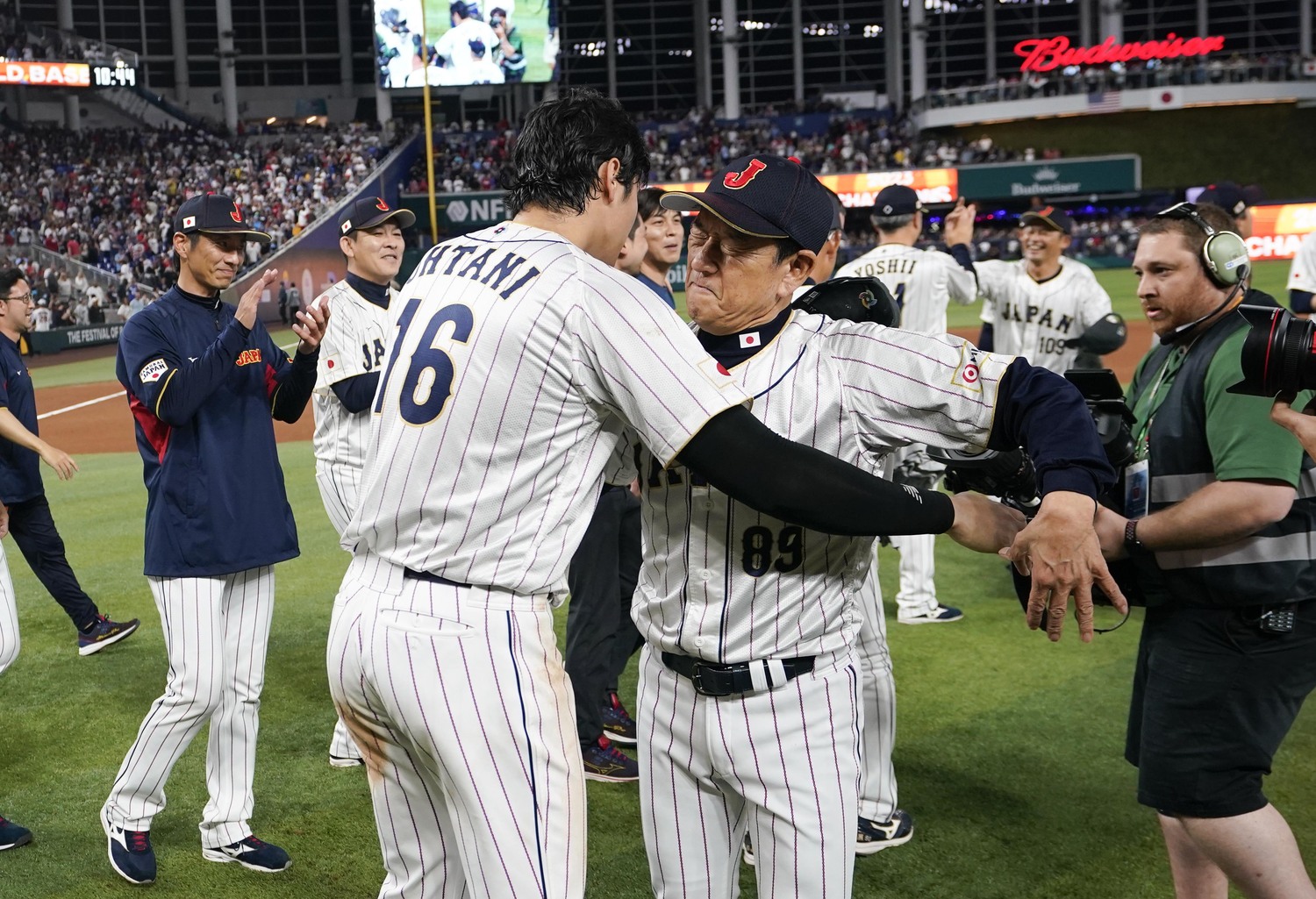 All-Around Excellence Carried Samurai Japan to Title
Among baseball fans and sports media, the center of attention throughout the past few weeks was often Samurai Japan's star players, starting with Ohtani. Longtime MLB pitcher Yu Darvish, who returned to the WBC for the first time since Japan won it for the second time in 2009, dominant young NPB starters Roki Sasaki (Chiba Lotte Marines) and Yoshinobu Yamamoto (Orix Buffaloes) and potent hitters Masataka Yoshida (Boston Red Sox) and Munetaka Murakami (Tokyo Yakult Swallows) were also in the spotlight a lot.
And for good reason. During the tournament, Japan's offense highlighted the talents of key players.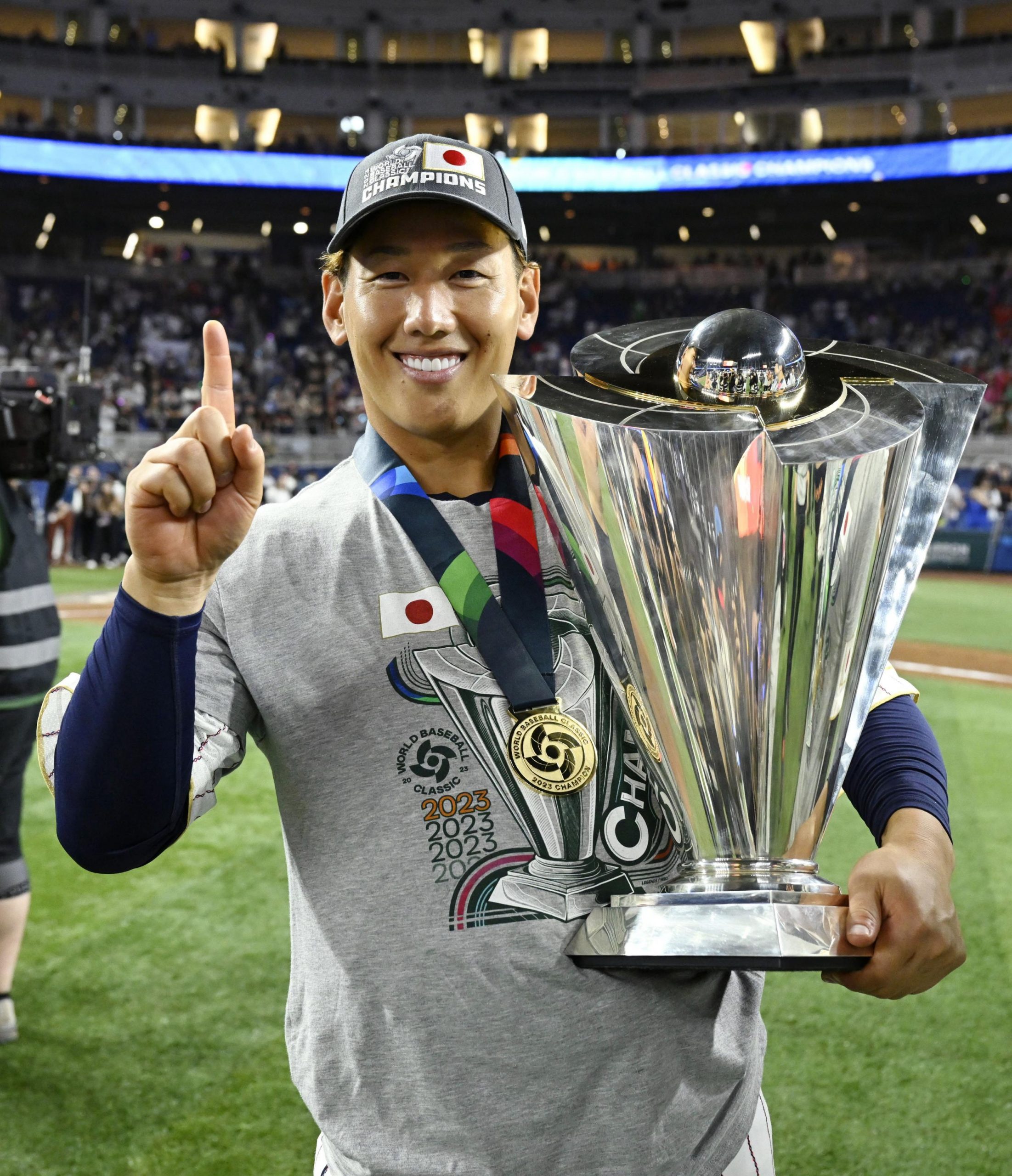 Yoshida hit at a .409 clip with a WBC-best 13 RBIs. Tournament MVP Ohtani batted .435 with eight RBIs. Other players who hit .300 or better included Kensuke Kondoh, Kazuma Okamoto, Yuhei Nakamura and Takumu Nakano. Japan finished with a .299 team batting average in seven games, with the most dramatic of hits coming in the WBC semifinal against Mexico: Murakami's walk-off double in the ninth inning.

That's called getting the job done.

The title-winning team ran the bases aggressively, too, swiping 10 bases in 11 attempts. Smart fundamentals.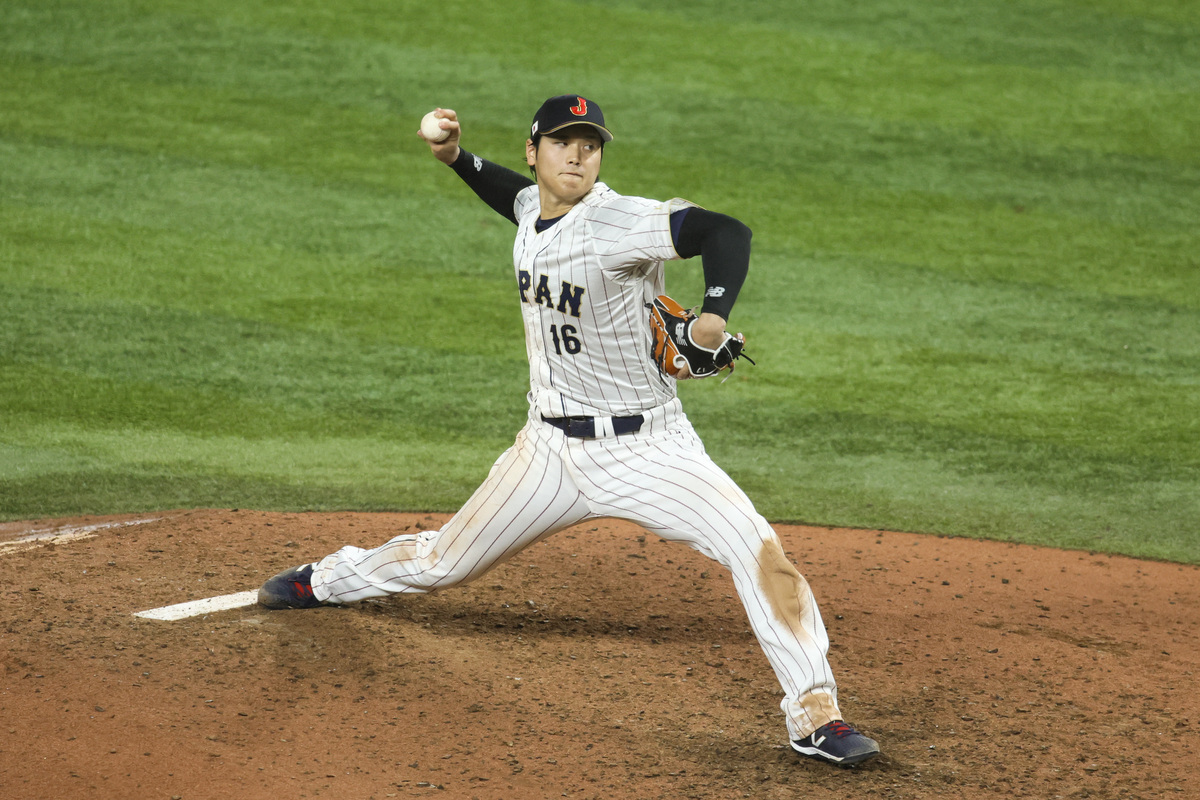 Impressive Pitching Throughout the Tournament
Kuriyama, who previously guided the Hokkaido Nipponham Fighters to a Japan Series title in 2016, used 14 pitchers in Samurai Japan's seven games, 11 of whom pitched in two or more games. Ohtani, Sasaki and Yamamoto saw the most action on the mound, working 9⅔, 7⅔ and 7⅓ innings, respectively.
It was a successful formula as Japan's pitching depth and overall quality at the position were on display.
In the tournament, Japan had the lowest ERA (2.29) among the WBC's 20 teams. In 63 innings, Kuriyama's pitchers issued 11 walks and struck out 80 batters while allowing 44 hits.
Ohtani's Insights on the WBC
Ohtani commended his fellow pitchers in front of a large throng of reporters after the WBC final.
"Yes, I think many great pitchers that represent Japan came here and many starting pitchers started pitching in the middle of the innings," Ohtani said. "So I think that all the pitchers, they were able to do their best, and I really appreciate their effort."
From his own personal perspective, Ohtani also reflected on past experiences watching Japan collect WBC titles in the 2006 and '09 while expressing what he hopes the 2023 WBC represents for the youth of today.
"I've seen Japan winning [in the past] and I just wanted to be part of it," the 28-year-old pride of Iwate Prefecture told reporters in Miami.
He added, "I really appreciate that I was able to have the great experience. As I say, the next generation, the kids who are playing baseball, I was hoping that those people would like to play baseball. That would make me happy."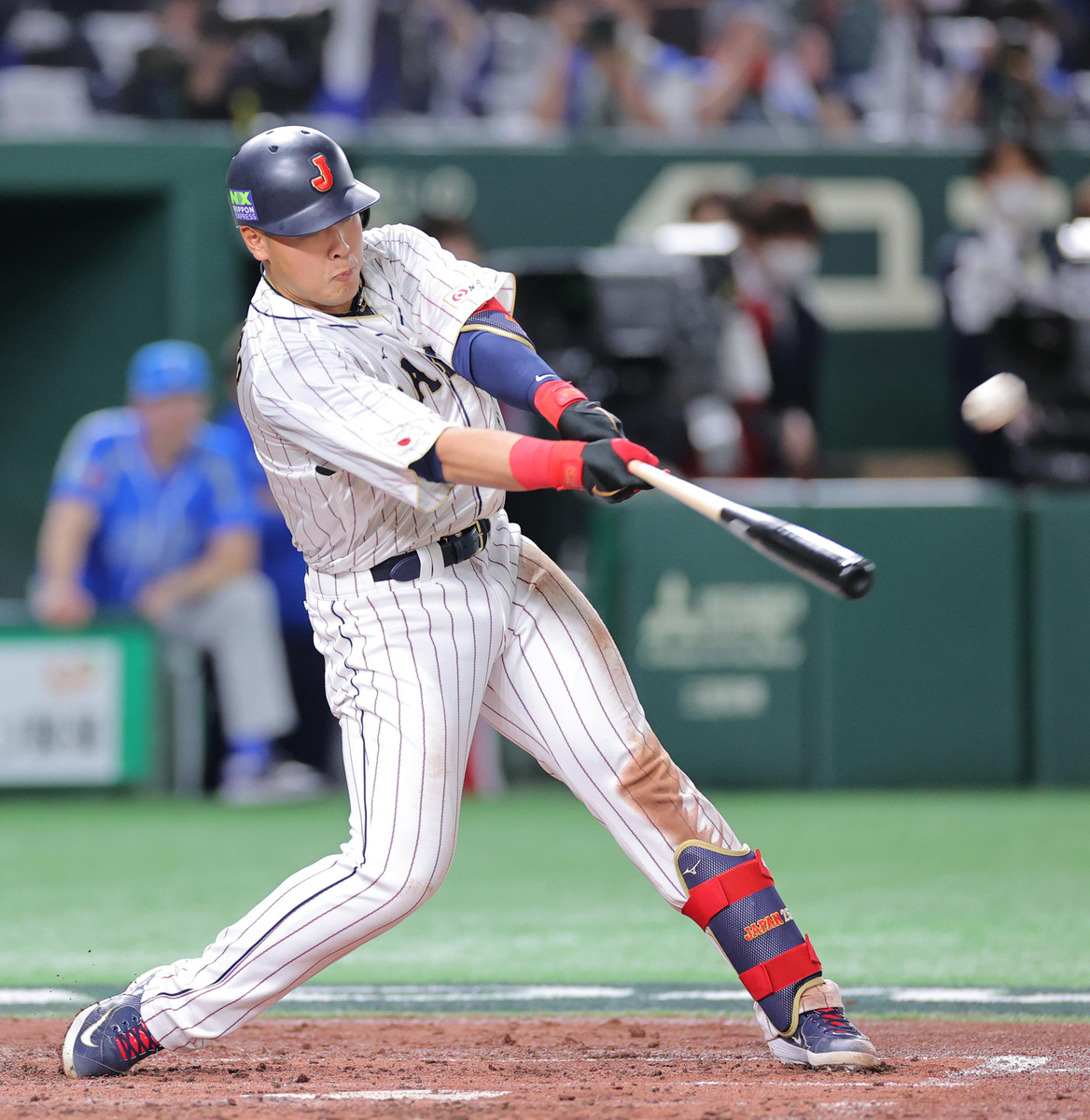 Inspirational and Aspirational
After the WBC final, Okamoto, who bashed 30 home runs for the Yomiuri Giants in 2022, talked about Ohtani, the 2021 American League MVP, as an inspiring figure, calling him a player who motivates the entire national team.
"Truly, he's great at hitting and pitching and he's excellent and he's doing something nobody has done in the past," Okamoto said, referring to Ohtani's impact as a two-way player. "I don't know how to say this, but we think something ― he's somebody we need to chase, go after, but he's doing something impossible, you know?
"So he just keeps us motivated to catch up with him."
Kuriyama, who became Samurai Japan skipper in December 2021, spoke about what the team's latest title means to the nation, including the younger generation.
"I think it was a very precious experience for the Japanese pitchers and also all the kids in Japan who are watching that might think, 'oh, that's really cool,' and they might want to make up their mind to want to be baseball players," said Kuriyama. "So I think that was a very great thing to do."
Future Prospects for Samurai Japan
The next WBC will be held in 2026. And three years from now, a large portion of the current crop of Samurai Japan players will still be in their prime, including Ohtani.
Darvish is the team's elder statesman at age 36 ― and the only player older than 32 years old on the 30-man WBC roster.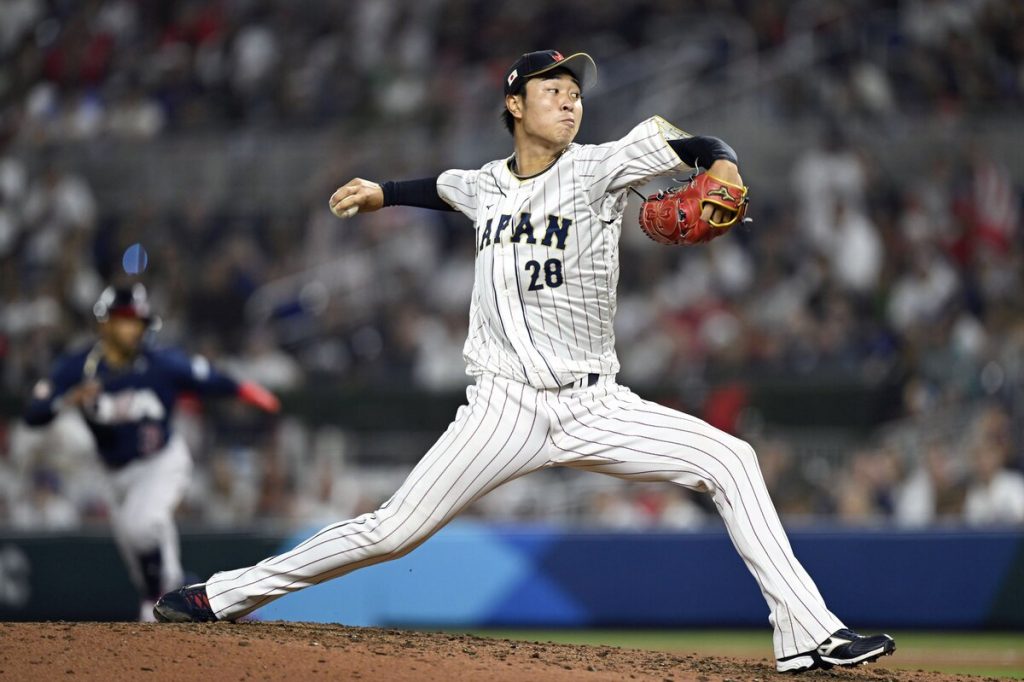 Consider the following: Fireballing right-hander Sasaki is only 21, while two-time Pacific League MVP Yamamoto is 24. Both are likely top names for the 2026 team's starting rotation.
Fellow pitchers Hiroto Takahashi (Chunichi Dragons) and Hiroya Miyagi (Buffaloes), who were impressive as relievers this month, are 20 and 21, respectively.
Japanese American outfielder Lars Nootbaar (St. Louis Cardinals) is 25. Okamoto, with five consecutive NPB seasons with 30 or more homers, is 26. Yoshida, embarking on his first MLB season, is 29, while 2022 Central League Triple Crown winner Murakami, coming off a 56–homer campaign, is just 23.
The best is yet to come for many of these guys in their professional careers. And, for sure, many of them will continue to play for the national team in the future.
Under Kuriyama, the team's professionalism and overall seriousness about playing the right way along with exhibiting a fierce determination to win were all hallmarks of the 2023 World Baseball Classic.
Asked about going undefeated in the tournament, Okamoto insisted that it was "a very important thing."

Why?

"We were able to prove how good we are," Okamoto concluded.

Looking ahead, that confidence will remain a part of the team's unshakeable foundation.
RELATED:
Author: Ed Odeven
Find Ed on JAPAN Forward's dedicated website, SportsLook. Follow his [Japan Sports Notebook] on Sundays, [Odds and Evens] during the week, and Twitter @ed_odeven.