[ODDS and EVENS] Snowboarder Reira Iwabuchi Continues to Push the Boundaries at Winter X Games
Executing difficult techniques on her snowboard is a never-ending quest for Reira Iwabuchi. The 21-year-old won the women's big air event at the Winter X Games.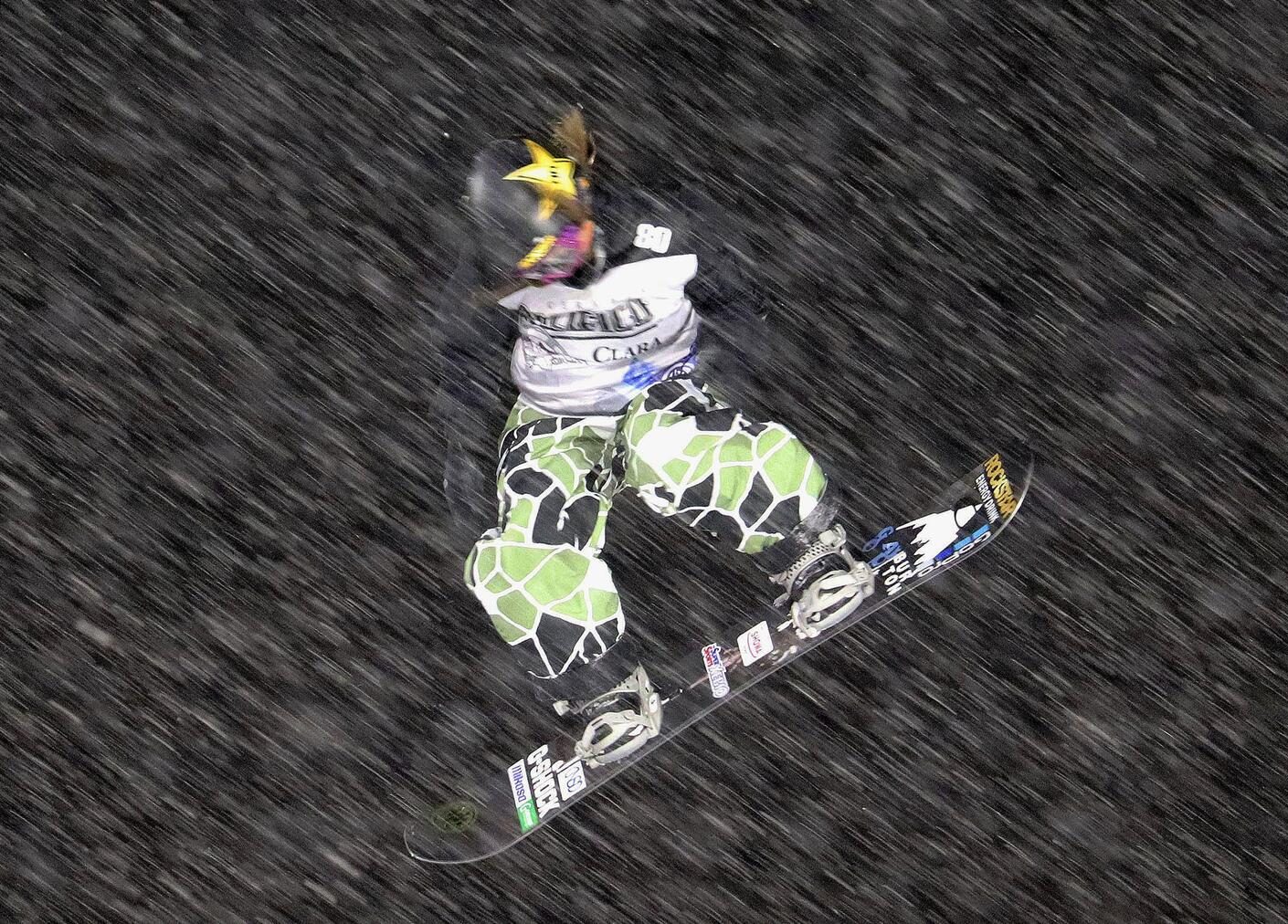 Nobody can accuse Reira Iwabuchi of choosing a run-of-the-mill career.
Certain jobs ― certified tax accountants, for instance ― tend to be viewed as routine in every way (perhaps a bit predicable).
In Iwabuchi's case, there's nothing ordinary about her work. Defying gravity and aerial artistry are requirements. Being fearless, with boots strapped to a snowboard, helps, too.

A two-time Olympian before her 21st birthday in December 2022, Iwabuchi made history as the first female snowboarder to successfully land something known as a triple underflip frontside grab in competition. She did so at the 2023 Winter X Games in Aspen, Colorado, on Saturday, January 28.
And what exactly is a triple underflip frontside grab?
Three backward somersaults.
For Iwabuchi, this polished maneuver on her third and final run sealed a coveted victory in the women's big air final. Iwabuchi finished with 87 points to claim the title, one point ahead of 2022 Winter X Games event champion Zoi Sadowski-Synnott. (Watch Iwabuchi's triple underflip frontside grab.)
"I was very nervous before the start," Iwabuchi told reporters in Aspen. "I still can't believe I won the gold medal. It's a dream come true."


Reira Iwabuchi's Past Big Air Results at the Winter X Games
Iwabuchi had previously earned a silver and a bronze in the event at the 2018 and 2020 Winter X Games, respectively.
After last weekend's women's big air final, Sadowski-Synnott gushed with superlatives while analyzing the participants' high level of skills during the competition.

"The level of competition tonight was absolutely insane, there hasn't been a level like this ever," Sadowski-Synnott declared, according to Forbes. "I'm proud to be a part of it and honored to be behind Reira, because she is such an insane rider and it's been a long time coming."


Reira Iwabuchi in action in the women's snowboard slopestyle competition at the Winter X Games on January 28. Iwabuchi finished fourth. (KYODO)
Generating Publicity for Snowboarding
Iwabuchi's head-spinning moves have helped raise the bar in her sport ― and generate big publicity for snowboarding.

In April 2022, the native of Ichinoseki, Iwate Prefecture, etched her name in the annals of the sport during the 30th edition of The Nines, a winter sports extravaganza in Crans-Montana, Switzerland. She became the first female snowboarder to land a frontside triple underflip 1260, which involves three-and-a-half rotations and three tilted ("off-axis," as Forbes put it) flips. 
In other words, something most of us will never do ― or even think about doing.
There's camaraderie among the world's premier snowboarders, and, clearly, a healthy level of and spirited competition exists, too.
Indeed, one-upmanship is on display on snowy terrains hosting top-level snowboarding competitions.

Case in point: Austria's Anna Gasser became the first woman to land a cab triple 1260 on a snowboard in November 2018. In layman's terms, here's what that means, according to CNN: "Taking off in the switch position ― the opposite direction of travel with your 'wrong' foot forward ― before completing three-and-a-half full rotations."
And that achievement fired up Iwabuchi, motivating her to try other tricky techniques in the months and years that followed.

"Ever since Anna did her cab triple I knew I had to do a triple," Iwabuchi told reporters at The Nines.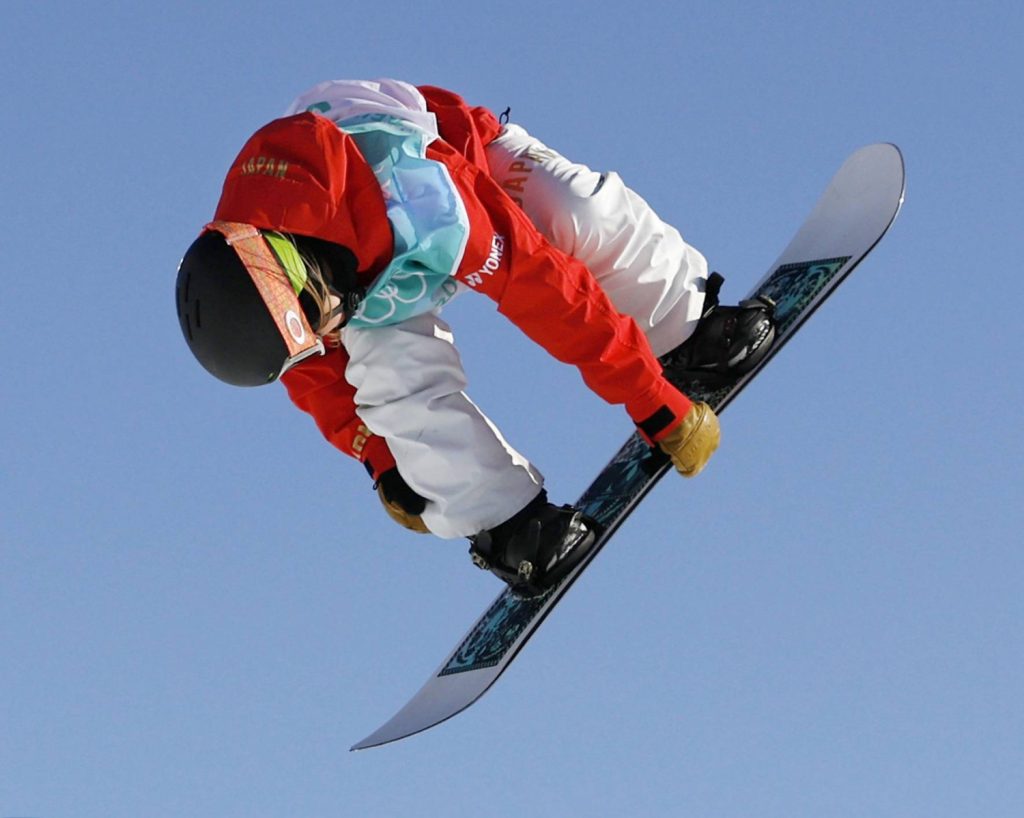 Olympic Challenge Falls Short
In February 2022, at the Beijing Olympics, Iwabuchi provided an example of what she would talk about months later: her desire to succeed in completing gutsy, difficult maneuvers.

In the big air final, Iwabuchi fell while attempting a frontside triple underflip on her last run.

"It's really painful that I placed fourth again," a tearful Iwabuchi said in an interview with NHK after the event, in which her compatriot Kokomo Murase earned the bronze medal. "But I was really happy that so many people supported me."
Iwabuchi finished fourth in the same competition at the 2018 Pyeongchang Winter Games.
Two months later, Beijing disappointment fueled her ambition in Switzerland.
"After I came so close at the Olympics, I really wanted to try again at The Nines," Iwabuchi was quoted as saying by White Lines, aka The Snowboarder's Bible.

Mission accomplished. A confidence-boosting achievement.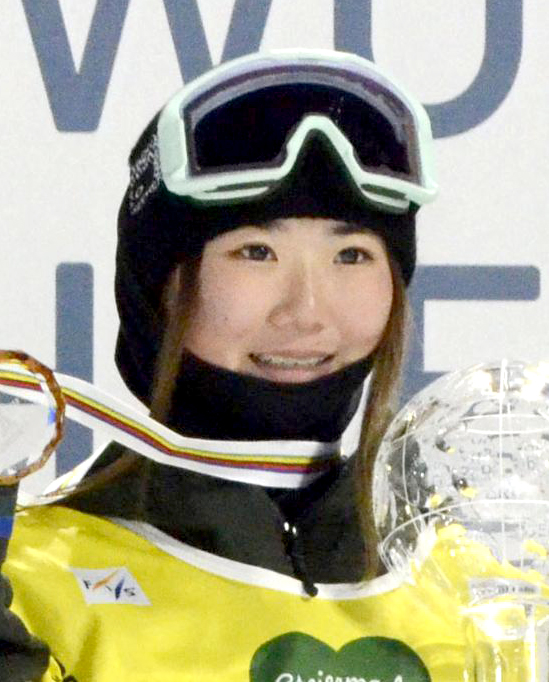 Much More to Accomplish
In a November 2020 interview, Iwabuchi described her mindset as an athlete: "I still focus on my performance one competition at a time, and doing the tricks that I really want to do at each competition. If I can do that, hopefully I can be happy with how the season ends up."

This approach is working.
Since 2018, Iwabuchi has had a persistent presence on the FIS Snowboard World Cup rankings' top 10 in her specialized event. She's currently ranked No 1 in big air.
That's not surprising. She earned back-to-back season titles in 2018-19 and 2019-20 based on total points.
At age 21, Reira Iwauchi has plenty of time to enhance her legacy as a snowboarder.
Olympic medals are one obvious element of that. Improvement in the slopestyle event (she placed fourth in Aspen in late January) could be one specific target.

Perfecting difficult maneuvers is another.
But based on what we've witnessed over the past few years, Iwabuchi always welcomes a new challenge.
And that's why she's one of the compelling winter sports athletes in the world.


Author: Ed Odeven
Find Ed on JAPAN Forward's dedicated website, SportsLook. Follow his [Japan Sports Notebook] on Sundays, [Odds and Evens] during the week, and Twitter @ed_odeven.

Subscribe to Our Newsletter