[ODDS and EVENS] Taiki Kawayoke Follows Hero's Path, Achieves Golden Success at Paralympics
"I am happy I won gold [and] now I want to keep doing my best so I can aim even higher." ―Kawayoke, men's long-distance cross-country skiing gold medalist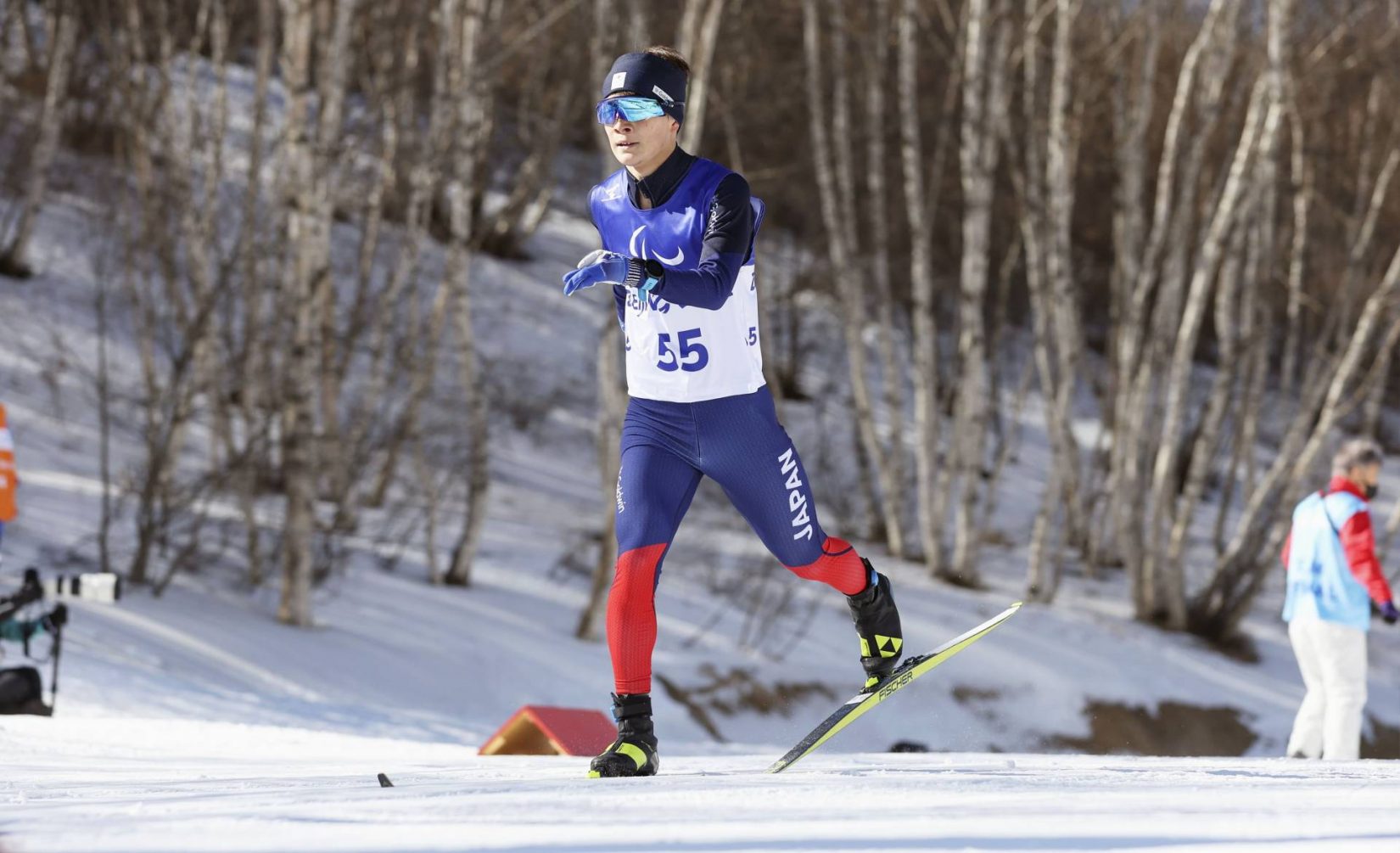 There are seminal moments in every person's life.

For Taiki Kawayoke, watching Yoshihiro Nitta on the ski course at the 2010 Vancouver Winter Paralympics turned out to be one of those events.
As a 9-year-old boy, Kawayoke saw Nitta, a cross-country skier, winning the 1-km sprint classic and 10-km classic style events.
It fired him up. He had found something he had a passion for.
"When I watched Niita winning gold in Vancouver my first thought was I might want to try cross-country skiing," Kawayoke, a Toyama native, recalled in an interview with Paralympic.org in 2019. "Then, when I joined the team, he was so fast. He was really an idol to me."

There's more to this feel-good story.

As recounted by The Yomiuri Shimbun in the run-up to the Beijing Paralympics, Kawayoke got to meet his hero just two months after the Vancouver Games.

How did it happen?

Kawayoke's Toyama youth ski club coach introduced him to Nitta, who placed one of his gold medals around the youngster's neck. Words of encouragement followed, with the well-established skier telling the up-and-coming athlete to set his sights on the Paralympics, the newspaper reported.

That meeting established a deep bond between Kawayoke and Nitta.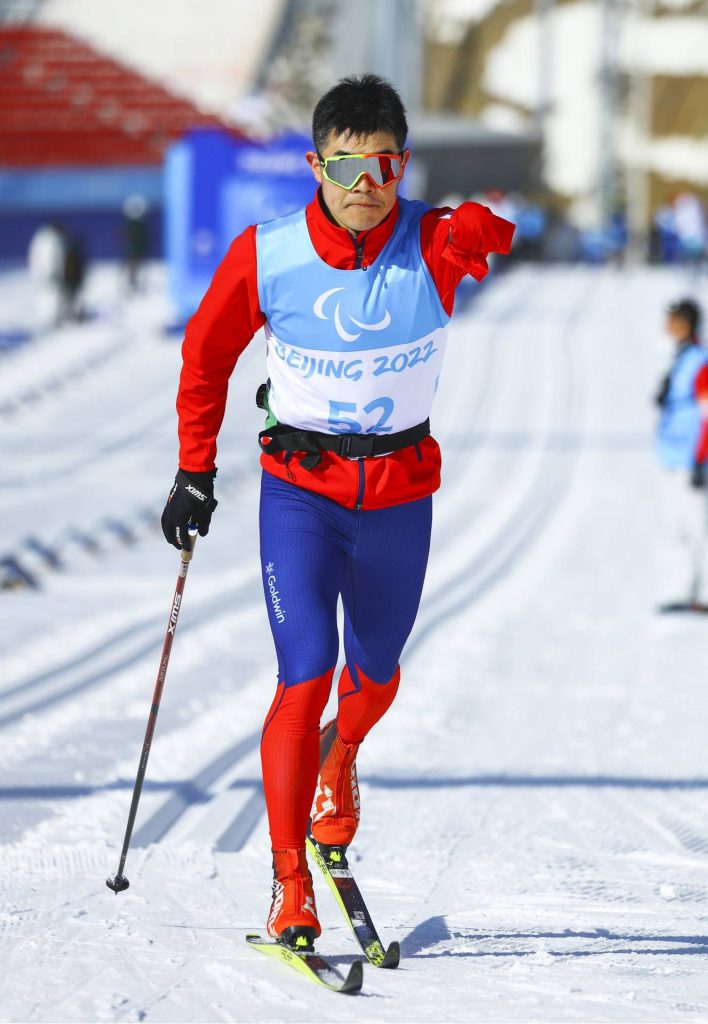 "Now I feel he is more like a rival," Kawayoke insisted in 2019. "I want to beat him, I want to compete against him. I don't think about [being with my idol] anymore."
Now he has a lot more to think about, including being a hero for impressionable youth of today.
Nitta, 41, is competing in his sixth Paralympics at the Beijing Games.
Kawayoke is participating in his second Paralympics. He also served as Japan's flag-bearer at the Opening Ceremony on Friday, March 4 in the Chinese capital.
Three days later, Kawayoke, who turned 21 on February 21, triumphed in the men's long-distance standing cross-country event at the Zhangjiakou National Biathlon Centre, winning the 20-km race in 52 minutes, 52.8 seconds. It was a dominating performance, with Kawayoke finishing more than 90 seconds faster than the runner-up, China's Jiayun Cai, who claimed the silver medal in 54:27.7.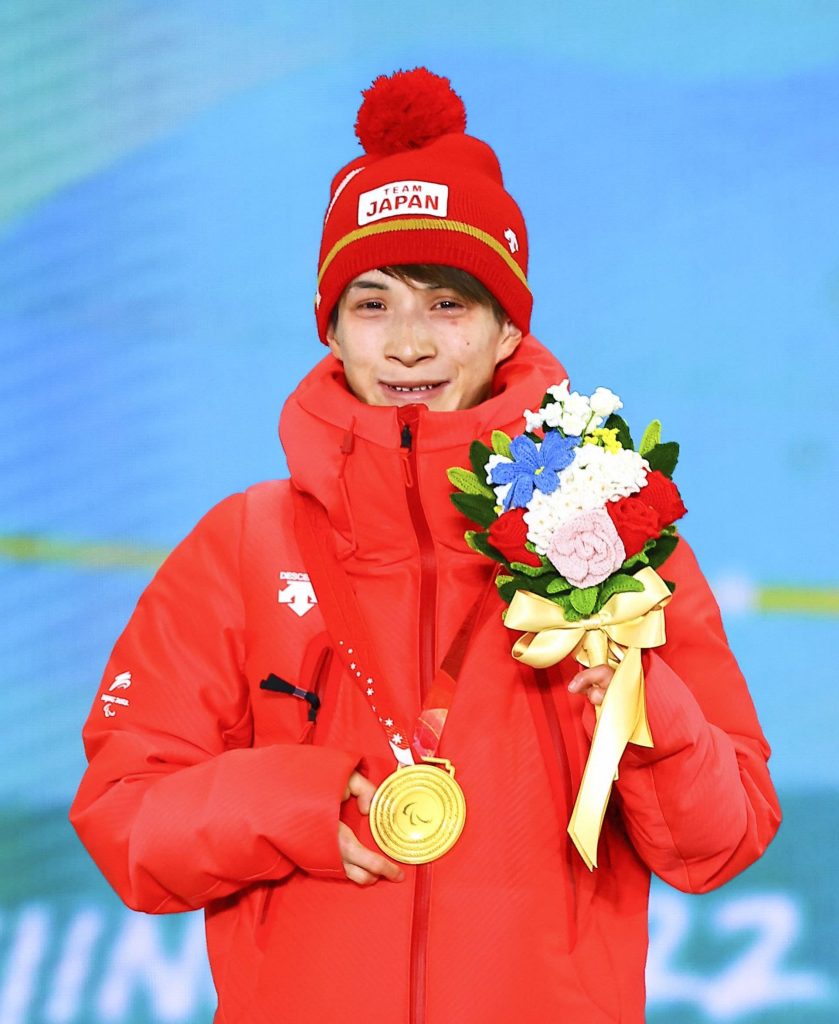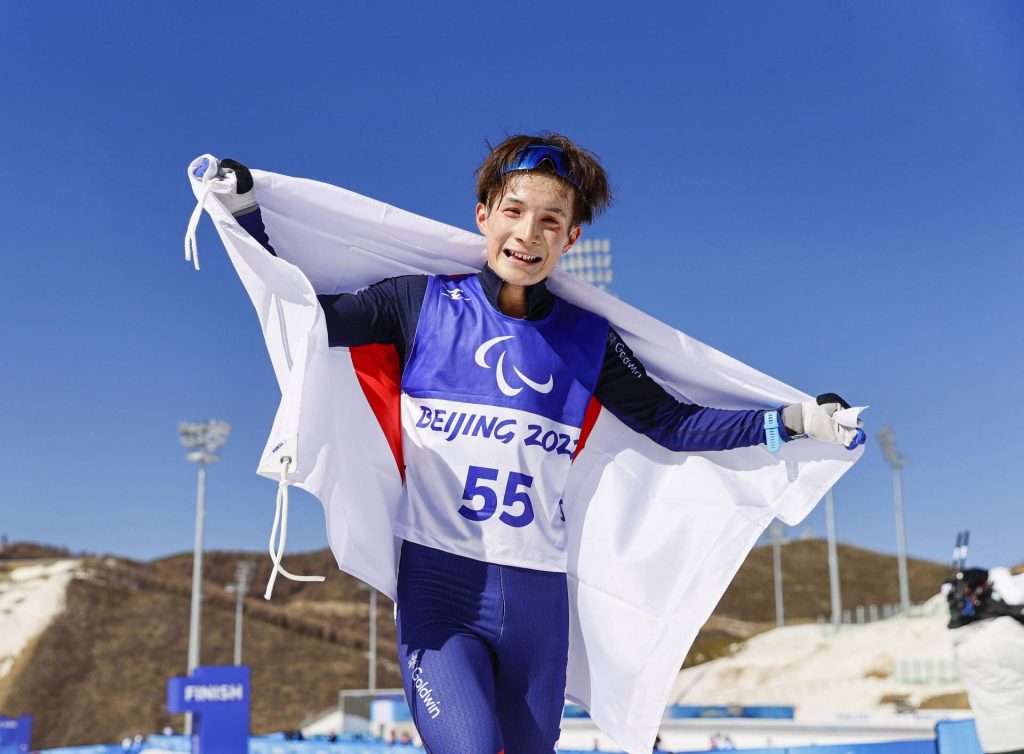 "I feel like I have grown a lot in the past four years," Kawayoke told reporters after the race. "I am happy I won gold [and] now I want to keep doing my best so I can aim even higher."
And guess who else was on the cross-country ski trail on Monday, on the biggest day of Kawayoke's sports career?

Nitta, who finished seventh in 57:46.7.
The Okayama Prefecture native, who made his Paralympic debut three years before Kawayoke was born, shared in his compatriot's joy. His comments after the race revealed as much.

"I am happy to see Kawayoke win his medal," Nitta was quoted as saying by Kyodo News. "I didn't win a medal but still will have good memories from the [Paralympic] Games."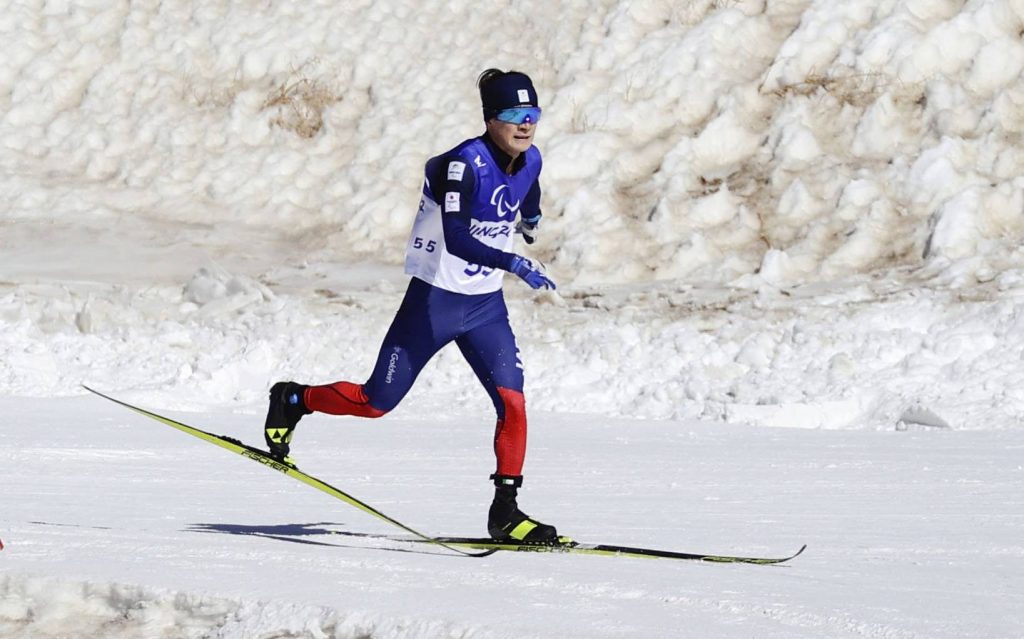 Youthful Ambition to Teenage Success
Kawayoke's trajectory from youth skier to Paralympic gold medalist has been on a steady ascent. He got an early start, striving for excellence year after year.

As a 13-year-old, Kawayoke made his Para Nordic Skiing World Cup debut. At the 2018 Pyeongchang Winter Paralympics, Kawayoke earned three top-10 finishes in individual events (20-km freestyle standing, ninth place; 1.5-km sprint classic standing, ninth; and 10-km classic standing, 10th).

The next year, Kawayoke captured a pair of medals at the Para Nordic Skiing World Championships in Prince George, Canada, taking the top spot in the men's long distance classic standing and claiming third place in the freestyle standing race. (Watch a replay of the race's finish and his euphoric celebration here.)
Kawayoke, who was born without two toes on his right foot and is missing three on his left foot as well as fingers on both hands, enjoyed the positive attention sparked by his success at the world championships in February 2019.
"It is really great now that some of the best athletes in the sport come to say hi to me and acknowledge me as one of the top athletes," Kawayoke commented in Prince George. "To be in my first world championships and to be able to win is really exciting."
A month later, Kawayoke earned his first podium finish on the World Para Nordic Skiing World Cup circuit, finishing first in the middle-distance event (24:39.1) in Sapporo. Runner-up Witold Skupien of Poland placed second in 24:50.9.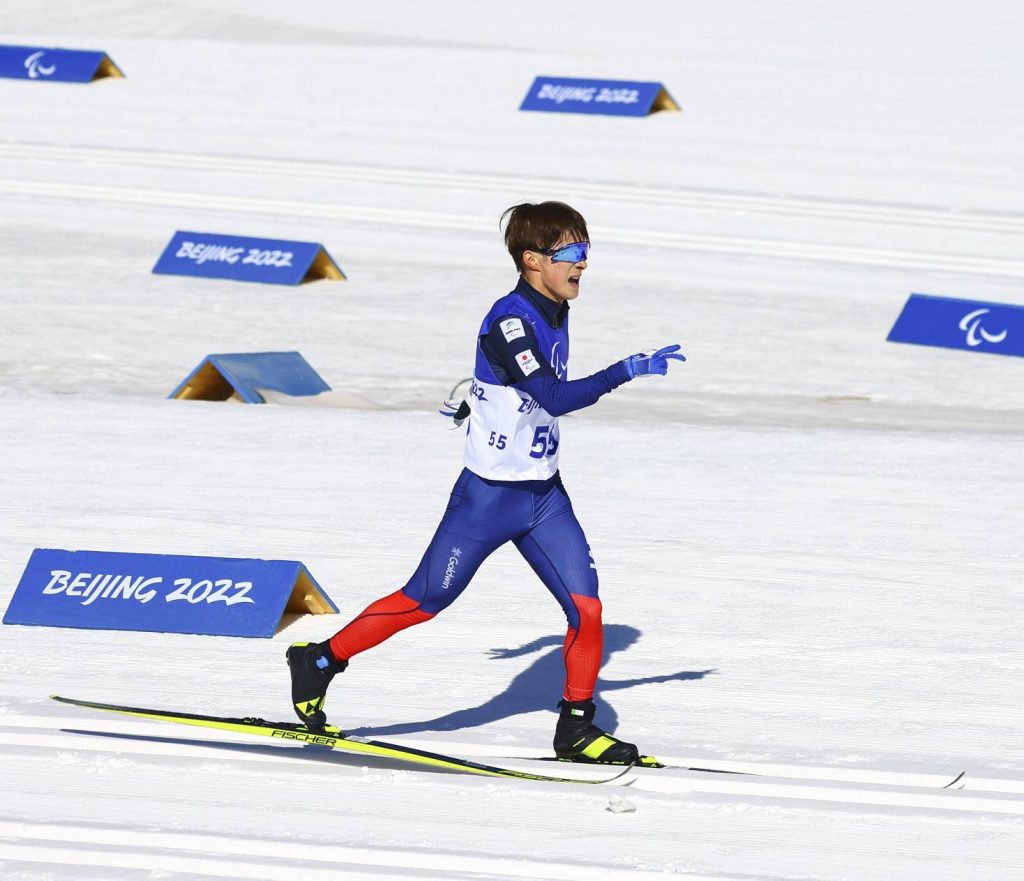 Kawayoke Has Found His Niche
With the experience of being a skier for more than half his life, Kawayoke clearly recognizes his strengths and limitations.

This is evident when you watch him skiing without poles.

Many skiers would never dare try it (insisting they'd need something to hold onto while skiing). Many others can't do it well.

But Kawayoke does ― and does it exceptionally well.

With a well-developed combination of balance and energy that propels him as he swings his arms, he is efficient and fast.
Exhibit A: This short video shows a close-up view of his glorious dash to the finish line en route to gold.


What a wonderful way to start the week for Taiki Kawayoke.


Author: Ed Odeven
Follow Ed on JAPAN Forward's [Japan Sports Notebook] here on Sundays, in [Odds and Evens] here during the week, and Twitter @ed_odeven.