[JAPAN SPORTS NOTEBOOK] Momoka Muraoka Triumphs in Her First Race of The Beijing Paralympics
After collecting five medals at the 2018 Pyeongchang Winter Paralympics, the Japan delegation captain puts herself on course to replicate that sterling achievement on the ski slopes.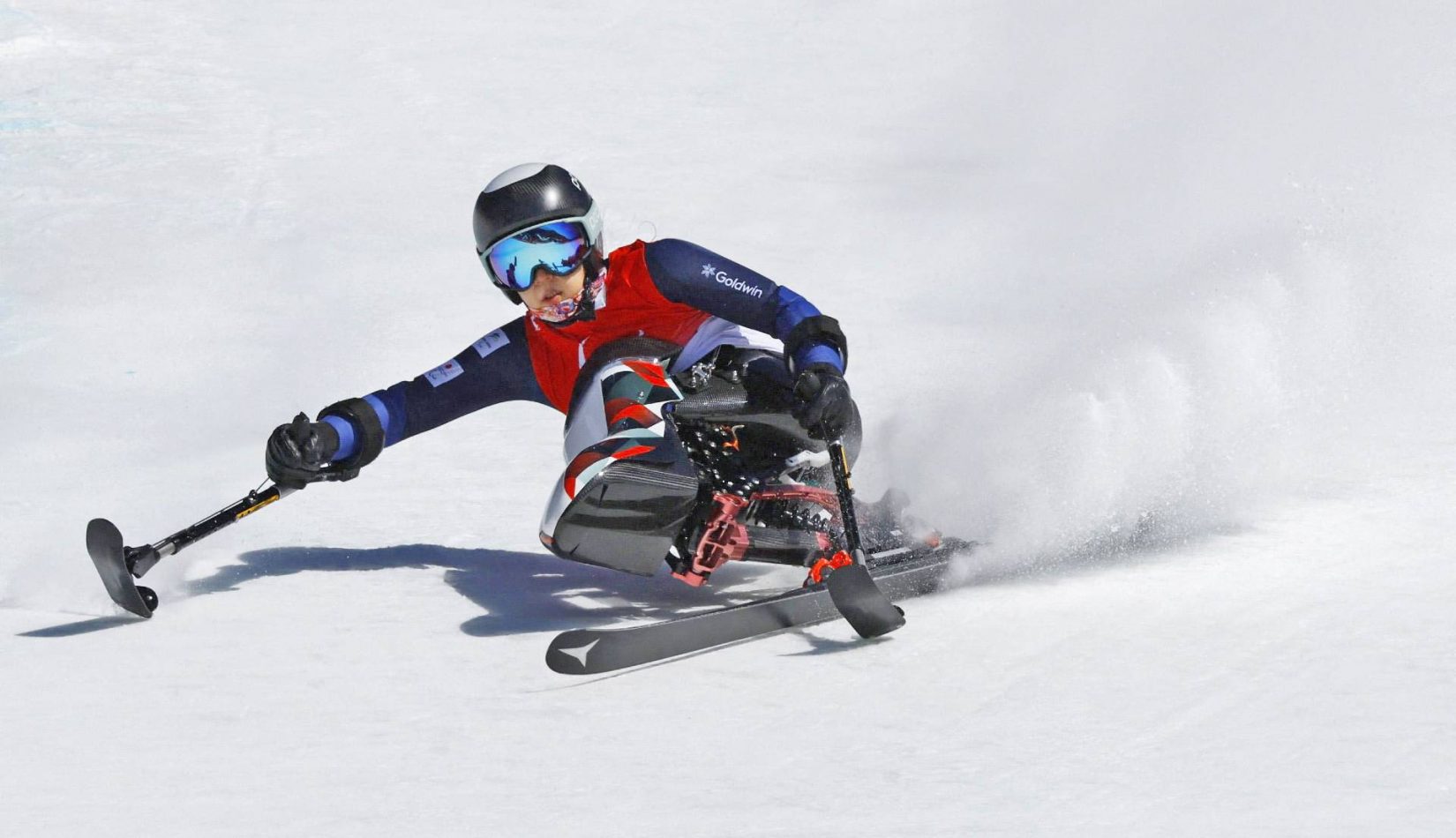 Momoka Muraoka is off to a great start at the Beijing Winter Paralympics.
The 25-year-old captain of Team Japan's Paralympic delegation captured the nation's first gold medal of the Beijing Games on Saturday, March 5, winning the women's Alpine skiing downhill sitting category event.
Muraoka, one of the most successful Paralympians at the 2018 Pyeongchang Winter Games, completed her race in 1 minute, 29.77 seconds at Yanqing Alpine Skiing Centre, 0.82 seconds faster than Germany's Anna-Lena Forster. China's Sitong Liu secured the bronze medal in 1:32.10.

"To be honest, winning a gold medal today made me feel more at ease. I feel a little bit better about racing [in the super-G] tomorrow," she was quoted as saying by Kyodo News. "I was able to ski my best today as a result of aggressive training."
At the 2018 Winter Paralympics, Muraoka enjoyed headline-grabbing results. She was the silver medalist in the downhill. She also collected a silver in the slalom, bronze medals in the Super-G and super combined and a gold in the giant slalom. She also had the honor of being Japan's flag-bearer at the Parade of Nations at the Pyeongchang Paralympics.
Muraoka is aiming to return to Japan with a big stack of medals.
"I will ski with full force and smile through the final day of competition," Muraoka, who turned 25 on March 3, told reporters in the run-up to the Beijing Paralympics.
Due to transverse myelitis, a condition Muraoka was diagnosed with at age 4, she has an inflammation of her spinal cord.
The native of Fukaya, Saitama Prefecture, is also an accomplished wheelchair athletics competitor. In March 2021, Muraoka won the women's 100- and 400-meter races and anchored a 4x100 universal relay quartet at the 32nd Japan Para Athletics Championships in Tokyo.
In the same year, she placed sixth in the women's wheelchair 100 at the Tokyo Paralympics.
RELATED: Paralympic World's 'Two-way Player' Momoka Muraoka Says She 'Will Not Give Up'
Also on Saturday, Taiki Morii, 41, earned a bronze medal in the men's sit skiing downhill race. In doing so, he received a medal at a fifth straight Paralympic Games.
"I feel very happy. I'm happy to receive any medal," Morii told reporters. He made his Paralympic debut in 2002.
Japan sent a 29-athlete delegation, representing Alpine skiing, biathlon, cross-country skiing and snowboarding, to the March 4-13 Beijing Paralympics.


Soccer
Minamino Sparks Liverpool in F.A. Cup Triumph
Liverpool midfielder Takumi Minamino was on target twice in a 2-1 win over Norwich in the F.A. Cup fifth round at Anfield on Wednesday, March 2.
The victory sent Liverpool boss Jürgen Klopp's team into the F.A. Cup quarterfinals for the first time since 2015.
Minamino put the hosts in front in the 27th minute, blasting a shot into the net from six yards out.
The 27-year-old Osaka Prefecture native made it 2-0 in the 39th minute.
After his dynamic performance, Klopp heaped praise on Minamino.
"He's an incredible player," Klopp was quoted as saying by British newspaper The Guardian. "That's the best game he's had for us. He played a super game, was a constant threat, kept all the balls (possession). I'm really happy for him. Without him we wouldn't be in the quarterfinals."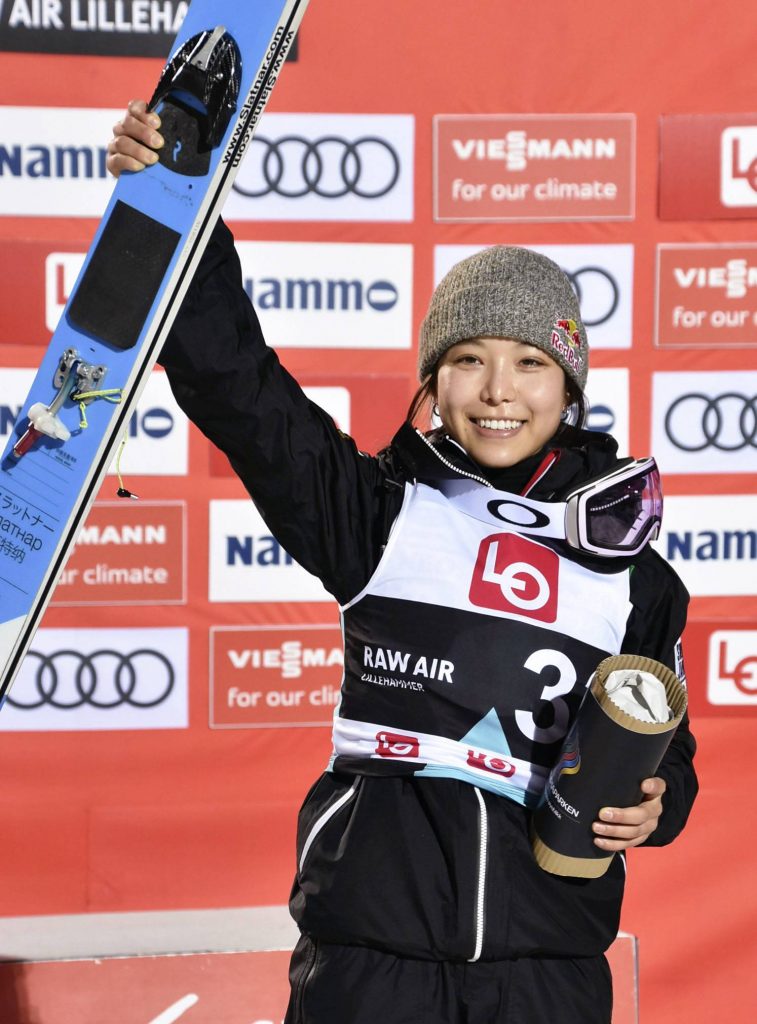 Ski Jumping
Takanashi Earns First Post-Olympic Victory
Sara Takanashi claimed her 62nd career victory on the Ski Jumping World Cup circuit on Wednesday, March 2 in Lillehammer, Norway.
With the win, Takanashi was able to move beyond her twin Olympic disappointments, finishing fourth in both the women's normal hill event and mixed team competition last month at the Beijing Games. She was one of five female ski jumpers who were penalized for jumpsuit violations in the mixed team on February 6, bringing her to tears. She later issued an emotional apology to teammates and fans.
Takanashi had jumps of 130 meters and 132 meters in the midweek event, receiving 291.5 points for the win, her second of the 2021-22 season.
The win raised her spirits.

"It's been some time since I've jumped and the competition was pure enjoyment. It wasn't my own power but the power of my supporters that helped me achieve this win," Takanashi said, according to Kyodo News. "This, coming after the Olympics, it's my happiest win ever."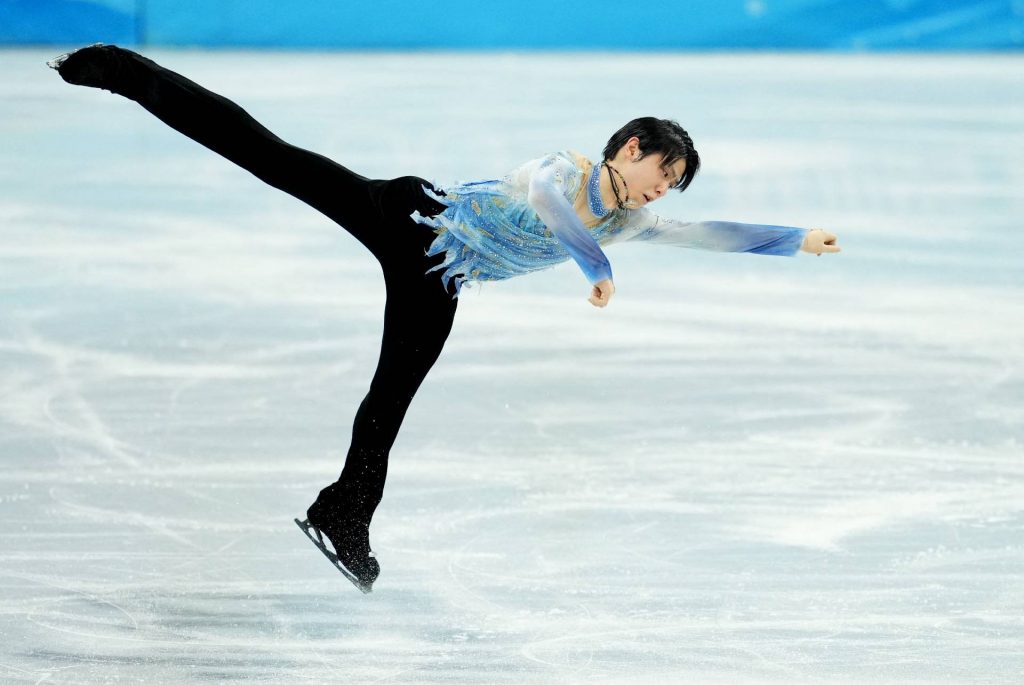 Figure Skating
Superstar Hanyu to Skip World Championships
After injuring his right ankle at the Beijing Olympics, Yuzuru Hanyu decided his body needed a rest. The two-time world champion from Sendai is skipping the World Figure Skating Championships in Montpelier, France, the Japan Skating Federation announced on Tuesday. March 1.

Hanyu, winner of Olympic gold in 2014 and 2018, placed fourth in the men's singles competition in Beijing.
"[Hanyu's] sprain of the right ankle joint injured at the Beijing Olympics has not been completely healed," the JSF said in a statement.
In his absence, Kao Miura will be Hanyu's replacement in France. Miura, 16, was the bronze medalist at the Four Continents Championships in Estonia in January.

The world championships begin on March 22.
RELATED: [ICE TIME] Yuzuru Hanyu's Performance In Beijing Increased His Legend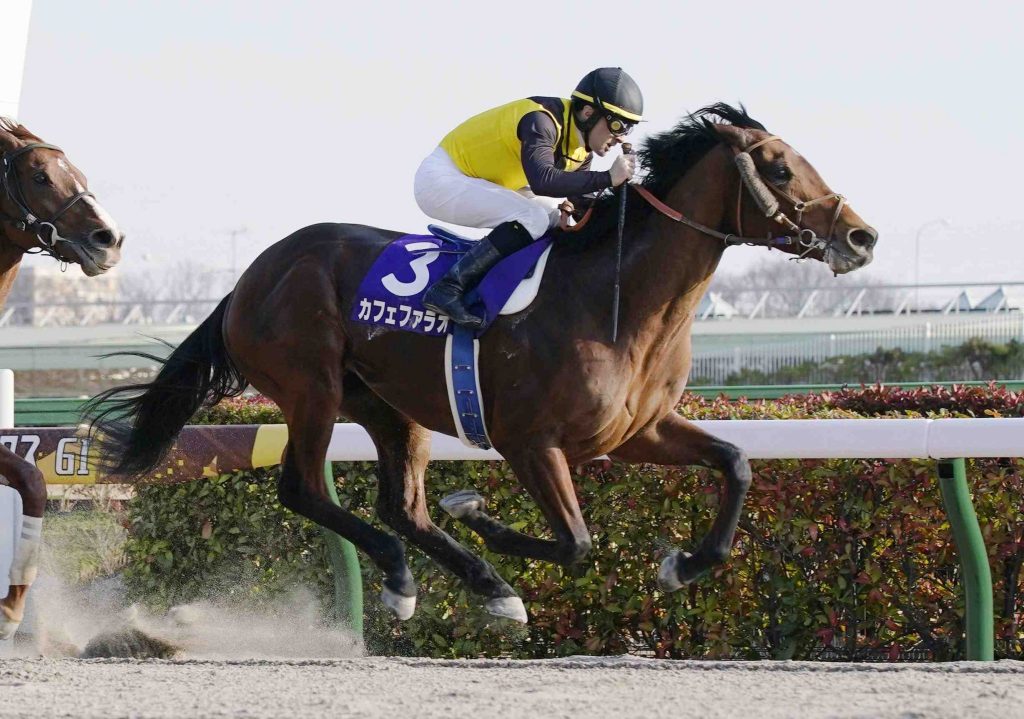 Horse Racing
Lemaire Test Positive for COVID-19
French jockey Christophe Lemaire, a prolific winner in the Japan Racing Association for years, enjoyed a successful day on the Saudi Cup undercard on Saturday, February 26. He collected four victories in five races, riding Stay Foolish, Dancing Prince, Songline and Authority to wins, while finishing third aboard Consigliere in his other race at King Abdulaziz Racecourse.

After returning to Japan, Lemaire tested positive for COVID-19 during his quarantine period.

"I feel OK but I have to spend a few more days isolated," Lemaire tweeted on Friday, March 4. "I feel sorry to cancel my rides this weekend. Thank you for all your messages of support. Protect yourself."
The 42-year-old Lemaire is the five-time reigning JRA season earnings leader.


Track and Field
Hoshi Sets National Marathon Debut Record
Gaku Hoshi saved his best for last en route to a victory in his marathon debut on Sunday, February 27.
The 23-year-old crossed the finish line first at the combined Osaka and Lake Biwa Mainichi Marathon, doing so in 2 hours, 7 minutes, 31 seconds, a national record in a marathon debut.
"This was my first marathon and I didn't think I would win, so this is a surprise," Hoshi was quoted as saying by Kyodo News. "It's too good to be true but I'm super happy.
"I knew it would come down to the last stages so I went aggressively after the 30-km mark. It went as planned."
As the race reached the 38-km mark, it was a three-man title chase between Hoshi, Ichitaka Yamashita and Yuhei Urano. Then Hoshi picked up his pace and created distance between himself and the other two men. Hoshi ran unchallenged to the finish line at Osaka Castle Park.
Yamashita was the runner-up, 11 seconds behind Hoshi. Urano finished in 2:07:52.
Due to the global pandemic, this year's race was an invitation-only event featuring 300 runners.
First held in 1946, the Lake Biwa Marathon was a male-only event for decades, and the final race was held in 2021 before becoming a combined event with the Osaka Marathon.

Softball
Group Pairings Announced for World Games
The Japan women's softball team has been assigned to a group with Mexico, Taiwan and Australia for the preliminary round for the 2022 World Games, it was recently announced.
The other four-team group will feature the United States, China, Italy and Canada. The 11th World Games will be held in Birmingham, Alabama, from July 7-17.
More information on the World Games, a quadrennial extravaganza, can be accessed here.
Coming off a gold medal-winning performance at the Tokyo Olympic, Team Japan's 20-player provisional roster for this summer's World Games includes Yukiko Ueno, Miu Goto and Yamato Fujita.

The Japan Softball Association last week canceled a national team training camp, which was to begin on March 1 in Yomitan Village, Okinawa, Prefecture, citing the objective of preventing the spread of COVID-19.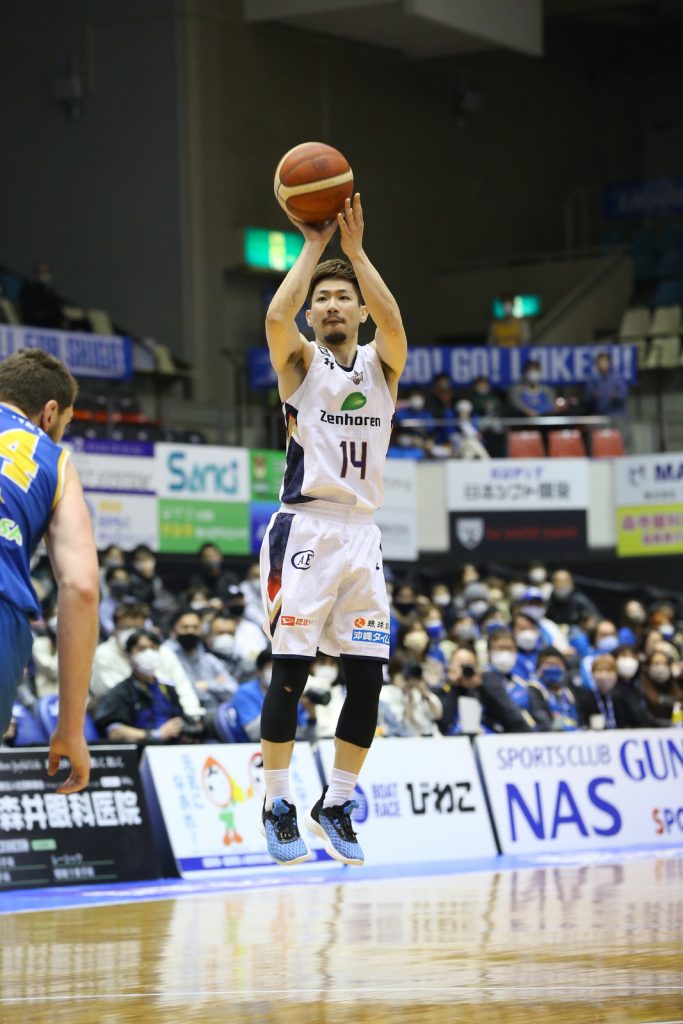 Basketball
Golden Kings Break B.League Win Streak Record
The Ryukyu Golden Kings extended their winning streak to 18 games by beating the host Shiga Lakestars 98-84 on Saturday, March 5.
Ryukyu's victory streak broke the B.League record of 17 set by the SeaHorses Mikawa in the 2017-18 season.
Golden Kings star Dwayne Evans scored 24 points and grabbed 11 rebounds and Jack Cooley had 19 with 11 rebounds. Ryuichi Kishimoto contributed 17 points for the victors.
"I would like to fight hard so that we can build up [our level] every game to win the championship," Kishimoto said after the win.
Golden Kings coach Dai Oketani's team, which improved to a league-best 27-3, began its win streak against the Gunma Crane Thunders on November 14. Since then, Ryukyu has racked up wins against 11 different B.League squads.

Volleyball
Tokyo Olympian Fujii Reveals Stomach Cancer Diagnosis
Veteran men's volleyball player Naonobu Fujii, who suited up for Japan at the Tokyo Olympics last summer, is battling stomach cancer.

The captain of the V. League's Toray Arrows revealed on Sunday, February 27 in a social media post that he has stage 4 stomach cancer, which had spread to his brain.

In December, Fujii, 30, experienced the lingering discomfort of sore eyes, and medical tests revealed that he had cancer.
"When I was hospitalized for various factors, I was found to have stomach cancer," Fujii wrote on Instagram. "Eye symptoms appear to be affected by cancer metastasis from the stomach to the brain. There may be more metastases."
Fujii is determined to overcome his health challenges.

"I was surprised, anxious, scared, and had various emotions when I was first diagnosed, but with the warm support of my family and teammates, I have a strong will to look forward and overcome this illness. By turning enormous energy into power, you will surely be energized."
Fujii was selected as the best setter at the 2017 Asian Men's Volleyball Championship.
He married former Japan women's national team setter Miyu Sato last year.
The Arrows issued a news release on their website on February 27 about Fujii's health condition.

"For the time being, treatment at a specialized medical institution will be required, so he will concentrate on treatment without accompanying the team," read the news release. "The captain will not be replaced due to his strong hope.
"As a team, we aim to win each game so that Captain Fujii can concentrate on treatment with peace of mind."


Quote of the Week
"The boys did a fantastic job. We had a difficult weekend to start with and qualifying wasn't ideal. We were starting near the back of the grid and we gradually moved up. We had a fun start and made a couple of places up and had a solid performance in every stint."
―Indy Car driver Takuma Sato, reflecting on his debut with Dale Coyne Racing in partnership with Rick Ware Racing, on February 27 at the season-opening Grand Prix of St. Petersburg in Florida. Sato started in 22nd place and finished 10th among 26 drivers in his 200th career IndyCar race.



Author: Ed Odeven
Follow Ed on JAPAN Forward's [Japan Sports Notebook] here on Sundays, in [Odds and Evens] here during the week, and Twitter @ed_odeven.