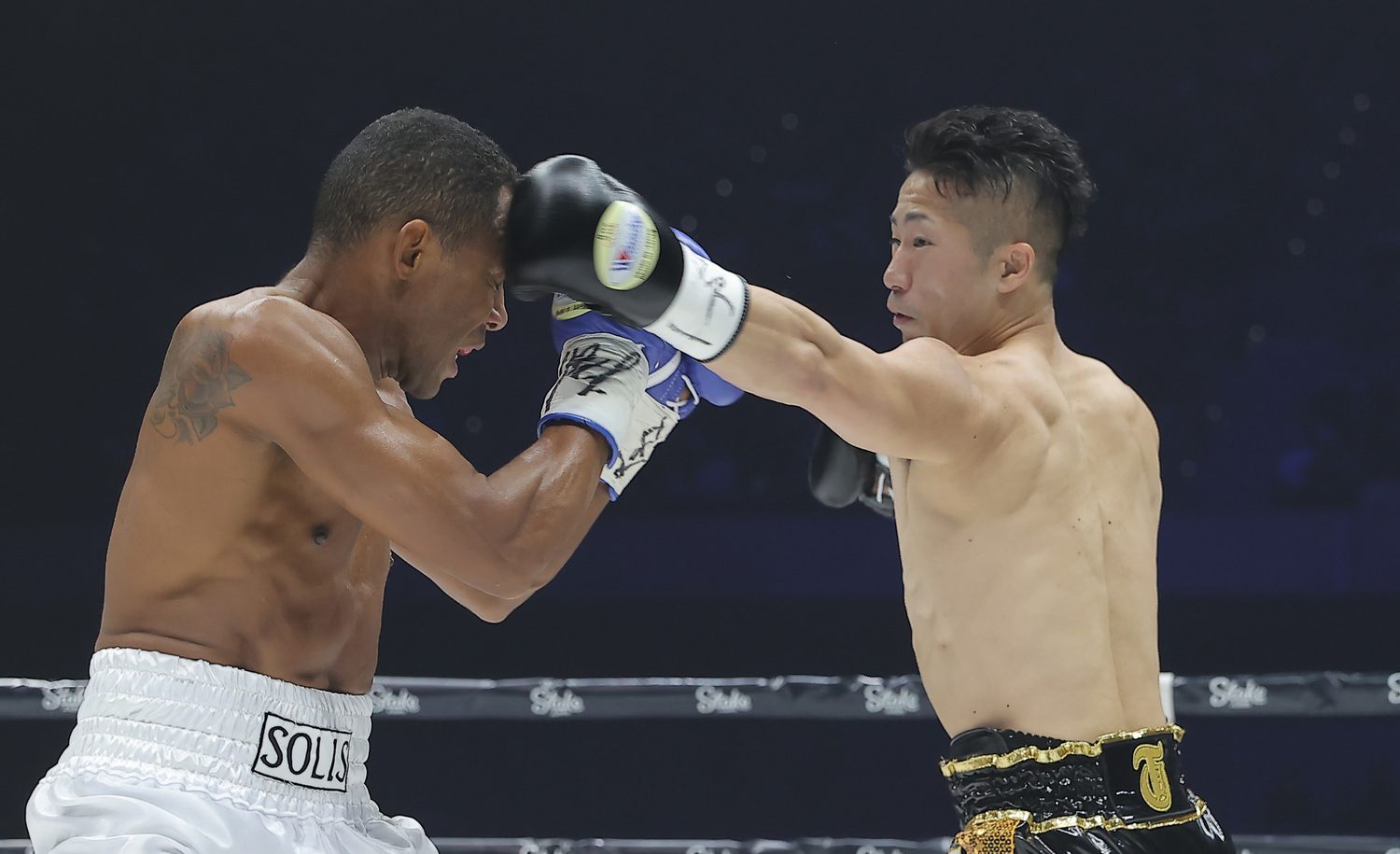 The bar has been set incredibly high for Takuma Inoue.
By whom? Elder brother Naoya "Monster" Inoue, one of boxing's marquee superstars of the 21st century. And nobody speaking authoritatively would suggest that it could be easy for the younger brother to replicate Monster's success.
But the younger puncher hasn't shied away from embracing the opportunity to follow in his brother's footsteps. Quite the contrary, Takuma has punched his way to fame, too.

And, in the grand scheme of things, he's really just getting started. The 27-year-old has only had 19 pro fights, and he owns an 18-1 record (four knockouts).

Inoue claimed the vacant WBA bantamweight title on April 8 via a unanimous decision over Venezuelan-born Liborio Solis at Tokyo's Ariake Arena, a venue that holds big significance to Naoya, too.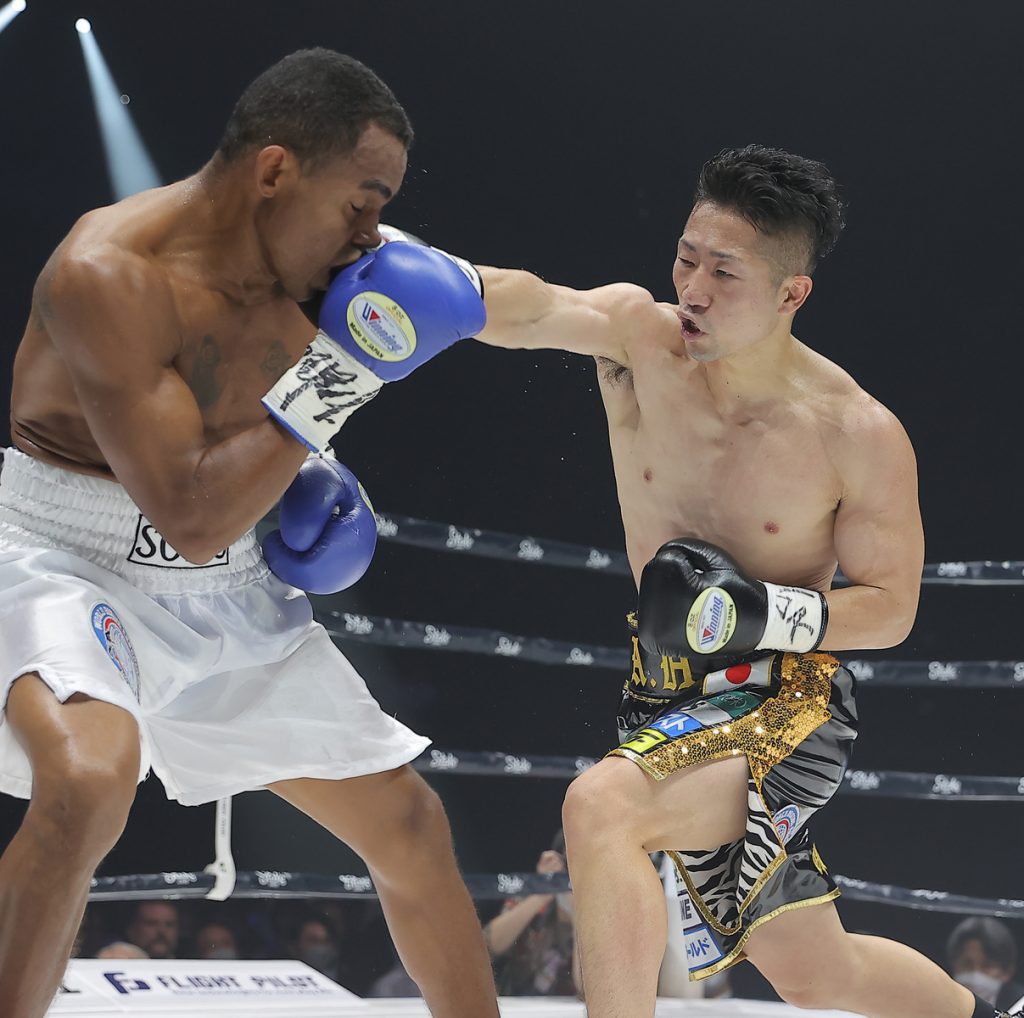 It was the scene of Monster's latest bout: the main event on December 13, 2022. On that night he became the undisputed bantamweight world champion, beating Britain's Paul Butler with an avalanche of powerful punches in the 11th round. As a result, the older brother improved to 24-0 (21 KOs) in his sterling career. Monster then relinquished his four bantamweight title belts in January 2023, moving up to super bantamweight.
Takuma Inoue was also at Ariake Arena on the biggest night of his elder brother's career.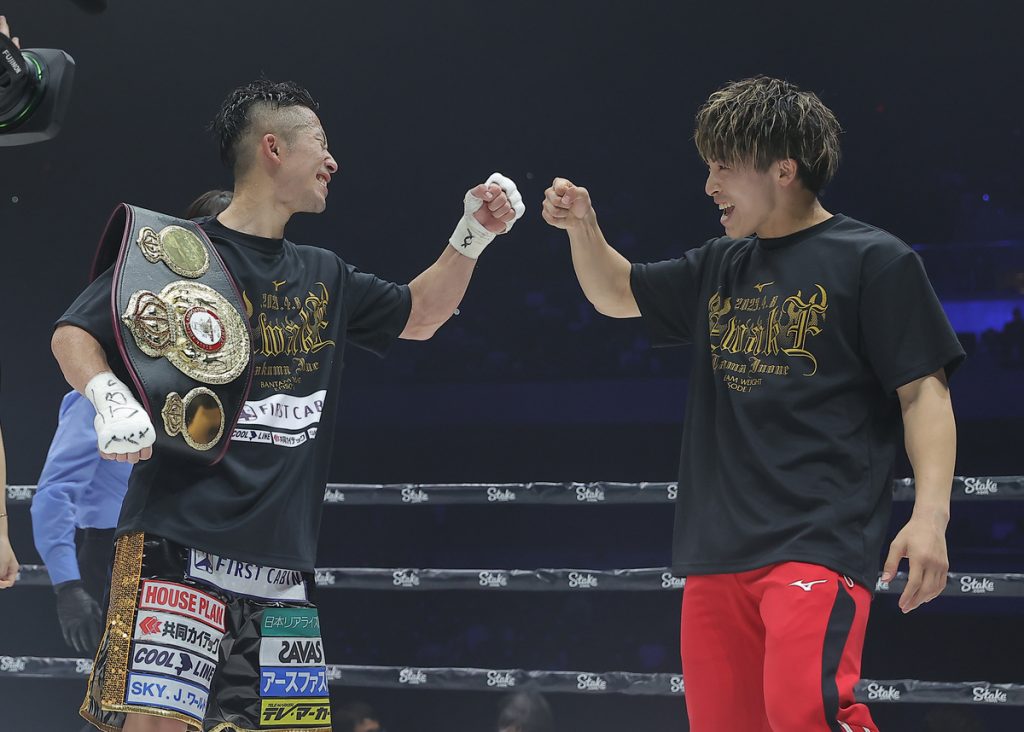 Inoue Brothers Share a Bond as Boxers
No, he wasn't seated in the upper deck chomping on peanuts and popcorn and sipping beer all night. He had a work shift ― on the undercard, fighting as a super bantamweight ― and he earned an eighth-round technical knockout of Filipino foe Jake Bornea.
Which brings us to the summer of 2023 and this pertinent update: The younger Inoue's next opponent was determined on Sunday, June 11 in a WBA bantamweight title eliminator bout. Japanese southpaw Sho Ishida won a split decision over Victor Santillan of the Dominican Republic at Sumiyoshi Ward Center in Osaka.
Ishida is the WBA's third-ranked bantamweight (check out updated world rankings as of June 1) and Santillan is fourth. Curiously enough, the top-ranked spot is vacant.
Takuma Inoue Waits for Next Fight to be Scheduled
That said, Inoue is in line to make his first bantamweight title defense on a TBA date against the 33-year-old Ishida (33-3, 16 KOs), who outpointed Santillan by identical 116-112 scores on two ringside judges' scorecards (Raul Caiz, Salvador Salva). The other judge, Lei Tavita, penciled in Santillan's name as a 118-110 winner.

After the fight, Ishida reflected on his personal quest to earn the second world-title shot of his career. (In October 2017, he lost a WBA super flyweight title match to Khalid Yafai by unanimous decision in Cardiff, Wales.)
According to Nikkan Sports, Ishida said, "In the past six years, there have been frustrating and difficult times." Then he added, "I want to win the next match and make amends."
Ishida elaborated on his goals after the fight.

"Ever since I was little, I have always said that I would become a world champion," he said, according to Sports Nippon.
Before the date of Takuma Inoue's next fight becomes official, here's a reminder of what his April victory meant to him: It was a big step toward fulfilling his goal.
He clearly spelled it out after beating Solis in April, noting what his now 30-year-old brother had previously accomplished.
"This is the belt that my brother used to have and it was the first one that he won, so I'm relieved to win it," Inoue was quoted as saying by Agence France-Presse at Ariake Arena.
"My brother held all four belts and I want to say that my challenge is now for me to do the same — I want to become the undisputed champion."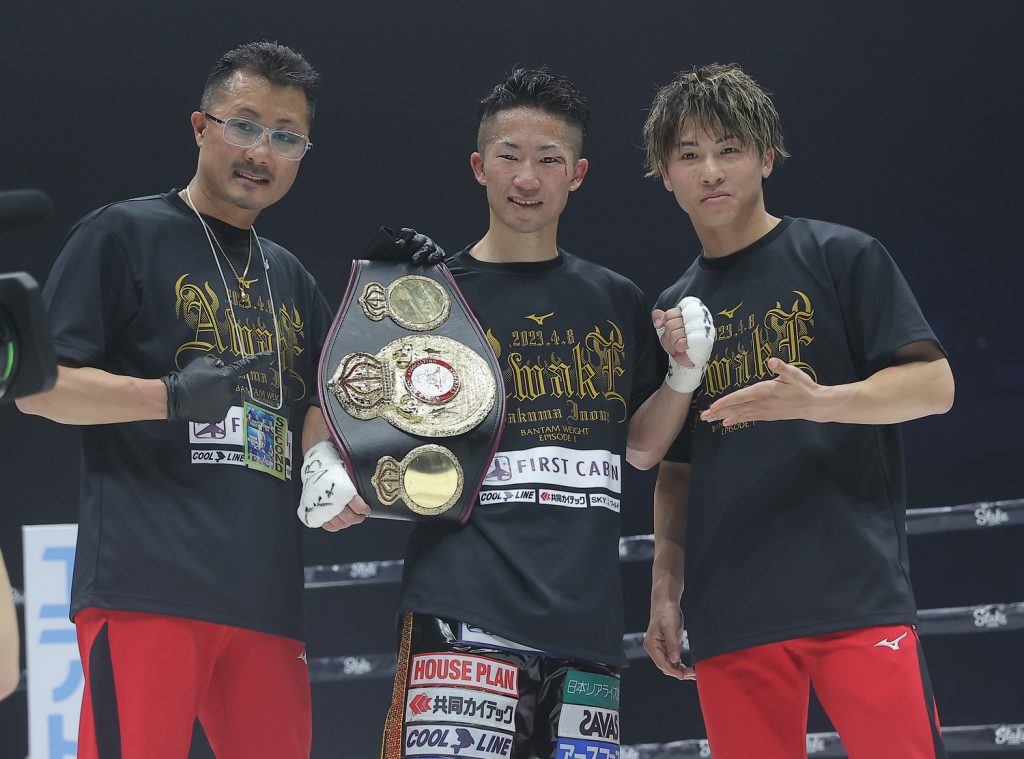 A Father's Influence
It's too early to tell if Takuma can match Naoya's feat and earn all four major world title belts (WBA, WBC, IBF and WBO) at bantamweight. And don't forget how extraordinary Monster's accomplishment was. He became the first Japanese fighter to hold all four world title belts in any weight class simultaneously. And he became the first undisputed bantamweight champion since Panama's Enrique Pender in 1972 in the two-world sanctioning bodies era (WBA and WBC).

But if it happens, don't discount the influence of their father, Shingo, a former boxer, who has guided both fighters' careers as their irreplaceable trainer.

Naoya Inoue is a generational talent. His perfect career to date, including world titles in three weight classes, speaks for itself.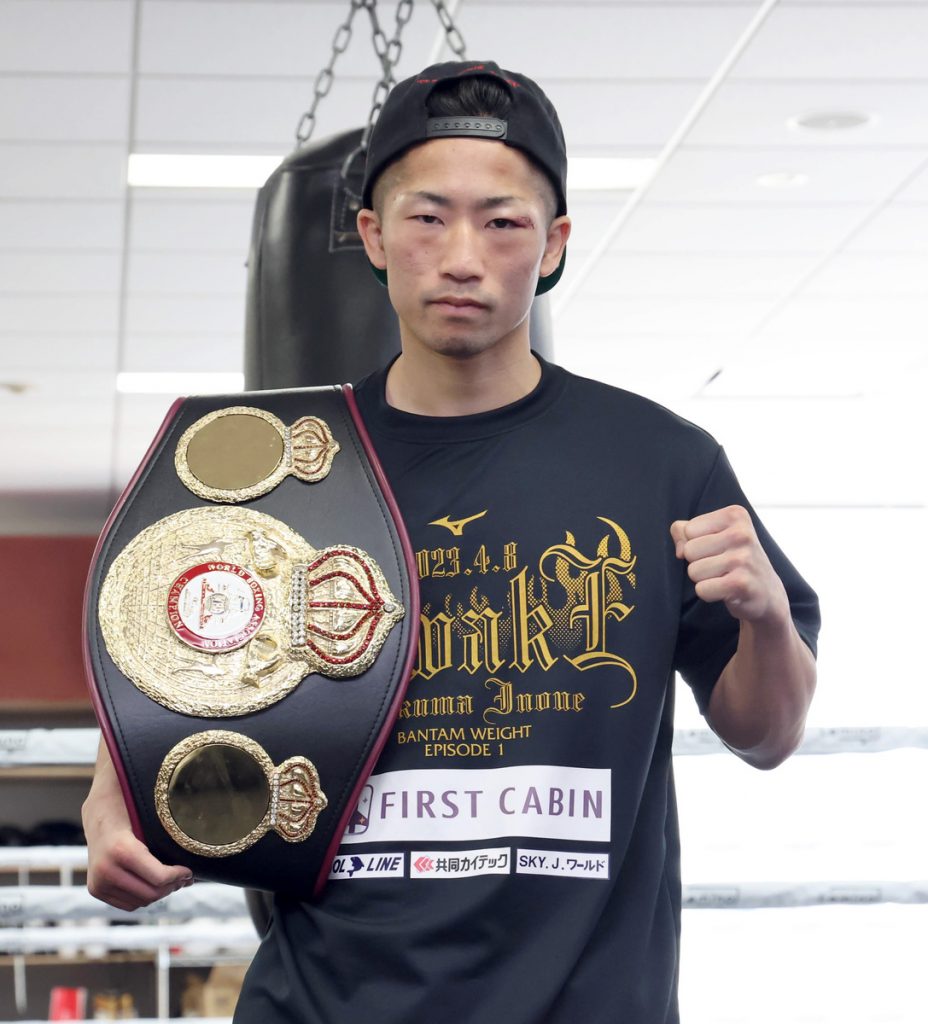 Coming Next
Yes, Monster's younger brother has always wanted to be a successful boxer, too. But what materialized in 2022 elevated that goal to a completely different level, according to their father.
"He never used to have this goal of becoming undisputed champion," Shingo Inoue was quoted as saying by Agence France-Presse in April. "But then Naoya achieved it, so Takuma doesn't really have a choice now but to aim for the same."
As noted above, Takuma's next fight night isn't known yet. But Monster will be back in the spotlight on July 25, facing American Stephen Fulton (21-0, eight KOs), the WBC and WBO super bantamweight champion, at Ariake Arena.
And here's my prediction: The odds are 100% that Monster's brother will be at the arena cheering him on.
After all, boxing is a family passion, a commitment, shared by a father and his sons.

Author: Ed Odeven
Find Ed on JAPAN Forward's dedicated website, SportsLook. Follow his [Japan Sports Notebook] on Sundays, [Odds and Evens] during the week, and Twitter @ed_odeven.