[ODDS and EVENS] Takumi Minamino's Move to AS Monaco Provides a Fresh Start and a New Challenge
As a player who has proved his effectiveness in many different roles, Minamino is gearing up for action in his fourth professional league.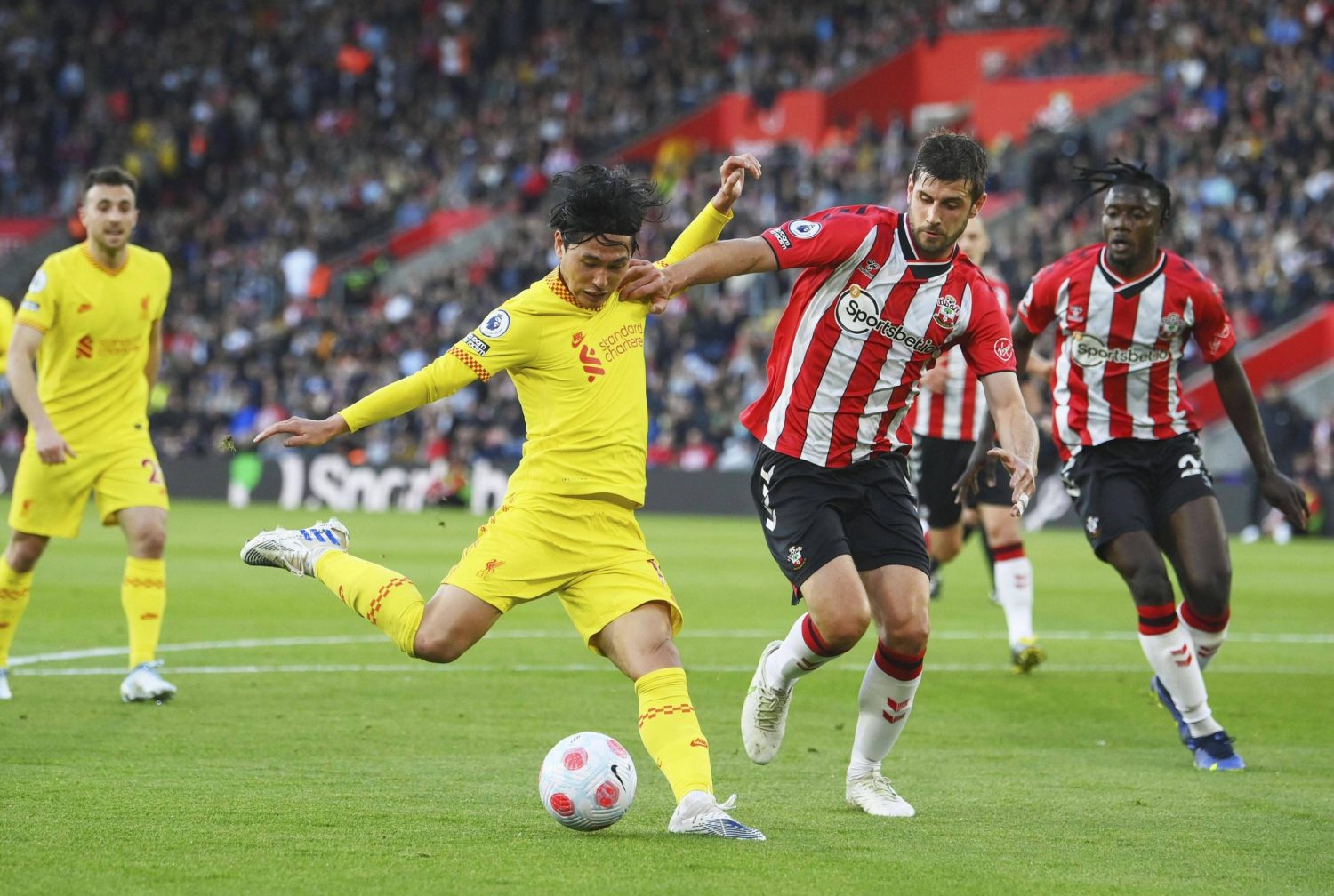 More than a decade into his professional career, Takumi Minamino is on the move again.
So long, England. Hello, Monaco.

Leaving the intense media spotlight of Liverpool and the English Premier League landscape, the 27-year-old attacking midfielder joins AS Monaco. Established in 1924, the club has enjoyed success over the years, including its eighth overall French Ligue 1 title in 2016-17 and seven runner-up finishes.

On Tuesday, June 28, AS Monaco confirmed Minamino's arrival on a four-year deal through June 2026.

For Minamino, the move to the Principality of Monaco represents a fresh start.

"It is a great joy for me to join AS Monaco. I am very happy to be part of this very exciting project, at a club with a great tradition and among the most recognized in Ligue 1," the Osaka Prefecture native said in a statement posted on the team's website.
"I'm looking forward to discovering my new environment and doing everything I can to help the team," added the key contributor for the Japan men's national team (17 goals in 42 appearances).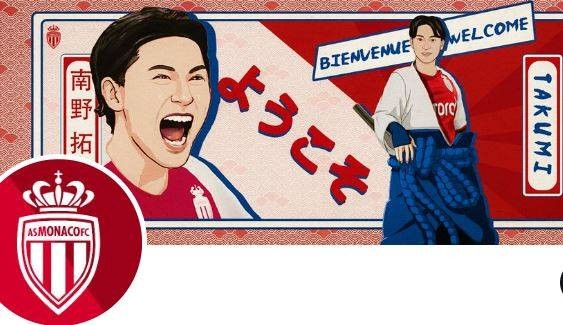 There's nothing unusual about Minamino's peripatetic career in this era of high-stakes global soccer.
After all, chasing trophies and worldwide recognition, deep-pocketed owners strive to gain a competitive edge, and players are like pawns on a chessboard. Roster moves are rarely surprises.

A Brief Look at Minamino's Career
Minamino has already plied his craft for the J.League's Cerezo Osaka (2012-14), Austria's Red Bull Salzburg (2015-20) and the English Premier League's Liverpool (2020-22). During his Premier League years he was also loaned out to rival Southampton in the final months of the 2020-21, making 10 appearances for the Saints.

At the outset of his career, he appeared in 62 J.League matches in his three years with Cerezo, scoring seven goals.
When he moved to Europe, he developed his offensive skills and contributed to Salzburg's sustained success. He notched 42 goals in 136 Austrian Bundesliga contests. He had a total of 64 goals and 43 assists in 199 overall matches with the club, including the Austrian Cup and other competitions.
Minamino's time with Salzburg was highlighted by the team's overall excellence ― six consecutive league titles and five Austrian Cup titles.
With Liverpool, he made his biggest mark in non-Premier League matches. In the 2021-22 season, he had a team-best four goals in the League Cup and led the Reds with three goals in the FA Cup. Liverpool won both domestic tournaments, with Minamino demonstrating his all-around offensive skills in both. In Premier League matches, Minamino put the ball into the net four times in 30 matches, but he struggled to gain regular playing time for Klopp's club. He appeared in only 11 Premier League matches this past season.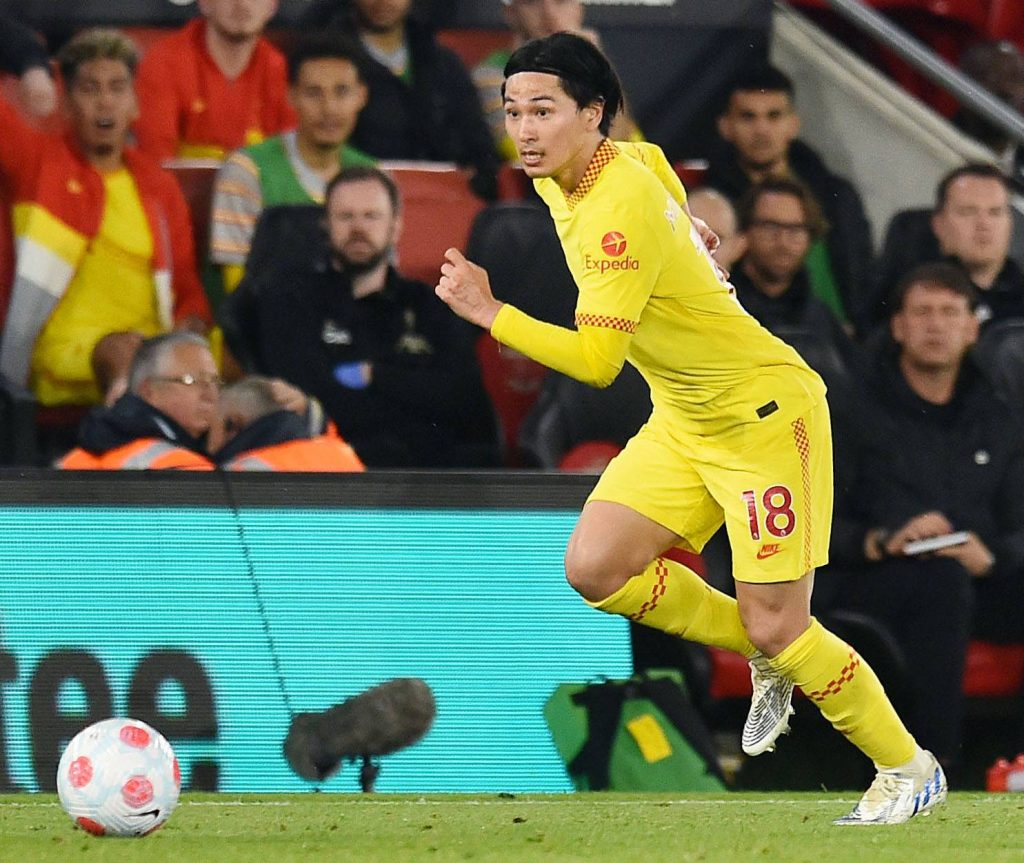 Klopp Weighs in on Minamino's Liverpool Tenure
Earlier this week, Liverpool boss Jurgen Klopp reflected on Minamino's departure, showing gratitude for the winger's contributions.

"I'm sure there will be those who think it didn't quite work out [at Liverpool]. Those who think this are wrong. I don't accept that," said Klopp, who guided Liverpool to its first Premier League title in 30 years in 2019-20.

Klopp described Minamino as "an amazing professional; super, talented player."

The manager added: "As a person, he is full of warmth and makes everyone feel positive. A manager's dream, to be honest.

"His contribution far outweighs the opportunities we were able to give, in terms of starting matches. He made us better each and every day he was with us ― perfect attitude, winner's mentality. His achievements here will stand the test of time."

AS Monaco Expects Solid Contributions
Minamino's move to Monaco includes a nearly $18 million USD (or ¥2.48 billion JPY) transfer fee, a return on Liverpool's investment in 2020.
Like Liverpool, AS Monaco had strong results in the 2021-22 campaign, placing third in Ligue 1 and qualifying for the 2022-23 UEFA Champions League.
Manager Philippe Clement's side is making preparations for Minamino's expected arrival to the microstate on the French Riviera on July 9, according to published reports.
Hired as AS Monaco's new manager in January, Clement expects Minamino's versatility to be an asset for the club, which is busy getting ready for the 85th Ligue 1 season's start on August 6.
"I have a lot of ideas [of how to use him]," Clement was quoted as saying by Get Football News France. "That's the advantage with him. He can be very effective in many different roles and in various positions."

Such as?

"It's interesting to have players like that in attack that can create things and can allow us to change systems without problems," Clement commented.

An Experienced, Versatile Player
AS Monaco sporting director Paul Mitchell elaborated on Clement's vision for Minamino, citing his experience playing in Europe and for the Samurai Blue.
"He is a player we have known for many years and since his arrival in Europe, he has gained experience at the highest level, particularly in European competitions, and has won a number of titles," Mitchell said in a team-issued statement. "With his winning culture, his ability to play in various positions on the pitch and his status as a key player with his national team, we are convinced that Takumi will contribute to the development of our young team and help the group to achieve our goals.
"We are delighted that he has decided to be part of our project and welcome him."
Indeed, each season represents a new project for each team.

Now in the prime of his career, Takumi Minamino's best days on the pitch may still be ahead. New surroundings may help rejuvenate him, too.
With a nod to Clement and Mitchell, it'll be an interesting project to follow.


Author:  Ed Odeven

Follow Ed on JAPAN Forward's [Japan Sports Notebook] here on Sundays,  in [Odds and Evens] here during the week, and Twitter @ed_odeven.