[ODDS and EVENS] Tenshin Nasukawa Showcases Range of Skills in Pro Boxing Debut
In a distinguished kickboxing career, Tenshin Nasukawa won all 44 of his pro fights. And then he returned to square one against Yuki Yonaha.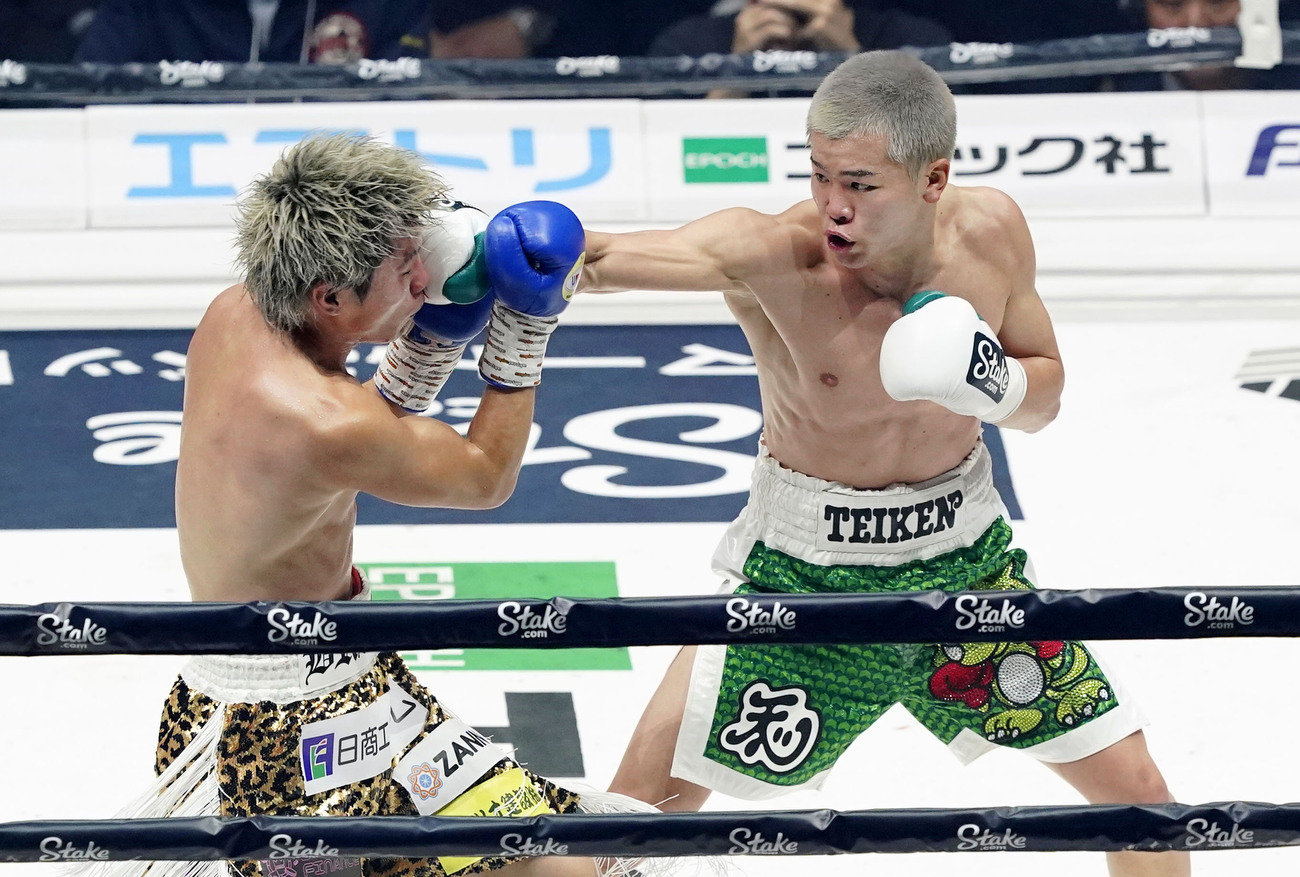 Every journey begins with a single step, and Tenshin Nasukawa took that step with his first fight as a professional boxer.
The name Nasukawa was already well-known to many people who follow combat sports with his long list of accomplishments as a kickboxer and mixed martial arts fighter spanning more than a decade.

But he entered uncharted territory on Saturday, April 8 at Ariake Arena in Tokyo, competing in his first pro boxing fight.
To his credit, Nasukawa was prepared for the challenge against veteran boxer Yuki Yonaha in their six-round super bantamweight clash, which was overseen by the Japan Boxing Commission.
Nasukawa, who turns 25 on August 18, won by unanimous decision. The three referees scored the fight this way: 59-54, 60-53, 60-53.

Yonaha, 32, fell to 12-5-1 (eight knockouts).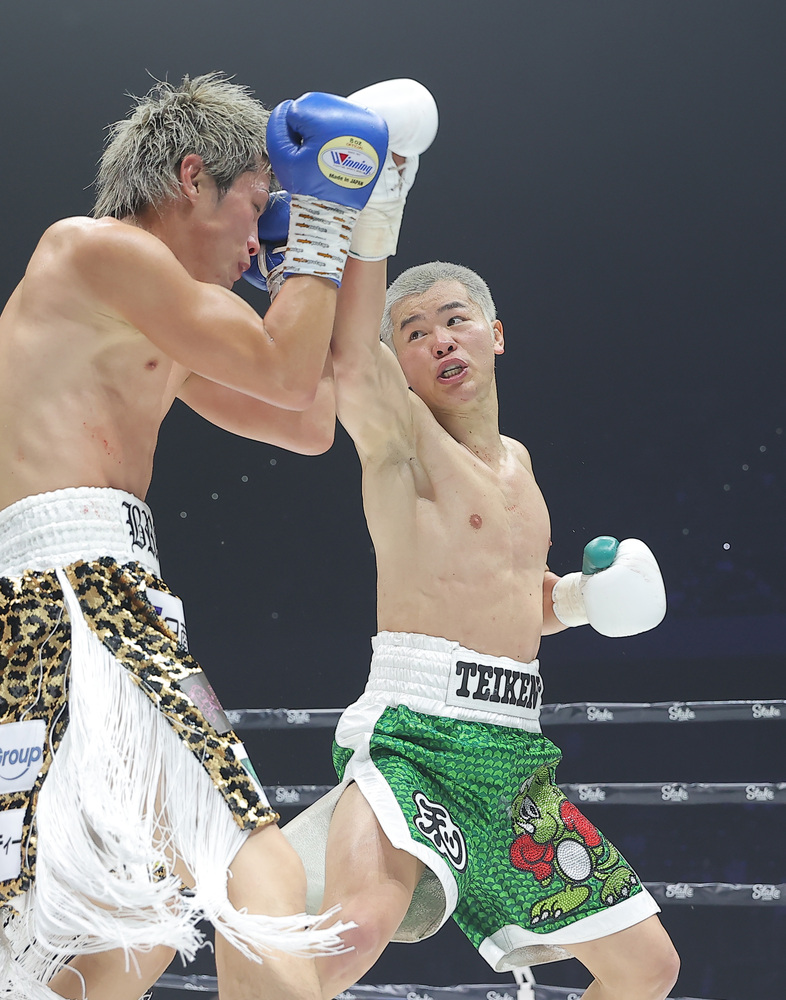 Early Highlights of the Fight
In the opening round, Nasukawa demonstrated his range of fighting tactics, landing punches to the body and targeting his opponent's head, too. Late in the round, punch combinations provided a broader glimpse of Nasukawa's skill set.

And thanks to a well-placed, potent right hook, Nasukawa recorded a second-round knockdown, letting Yonaha know he had no timidity on this night.

Seconds into Round 3, Nasukawa continued his aggressive approach, hammering Yonaha with a straight left.
As a kickboxer, Nasukawa compiled an astounding record of 44-0 (30 knockouts) and won RISE bantamweight and featherweight world championship titles. What's more, Combat Press declared in July 2022 that he was the world's best pound-for-pound kickboxer.

Then Nasukawa opted for a new challenge, deciding to test his pugilistic skills ― without the formidable attacking power of his feet ― in traditional boxing.

This decision added intrigue to Japan's boxing landscape and eager anticipation for his debut in 2023.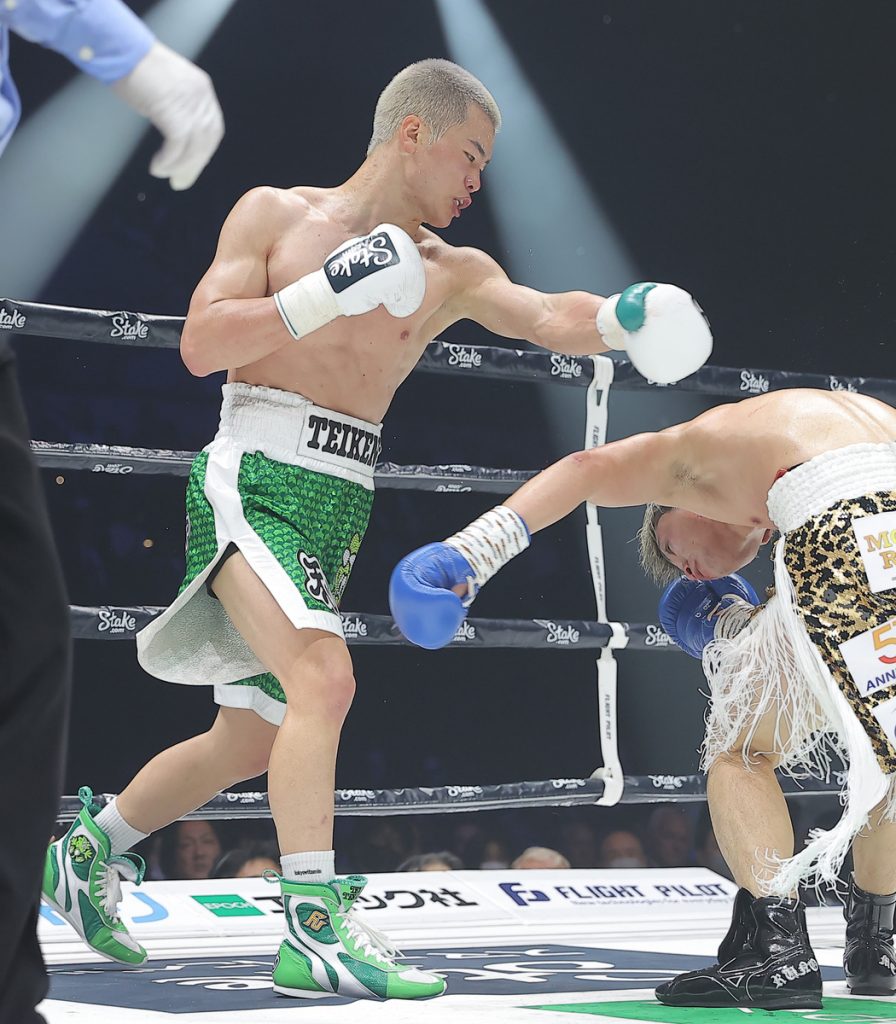 Tenshin Nasukawa Views Performance as a Mixed Bag
After showcasing his nimble hands, quick feet and punching power for six rounds, Nasukawa told Amazon Prime Video fight commentator Ryota Murata, the retired former world middleweight champion, after the fight that he was satisfied with his boxing debut.

"I had a lot of themes (concepts) that I wanted to do, but I felt that I had to win," Nasukawa said on the Japanese language streaming service's webcast.

He added, "I thought I could do it, so I did a lot of moves, but there were good parts and bad parts, so there were problems."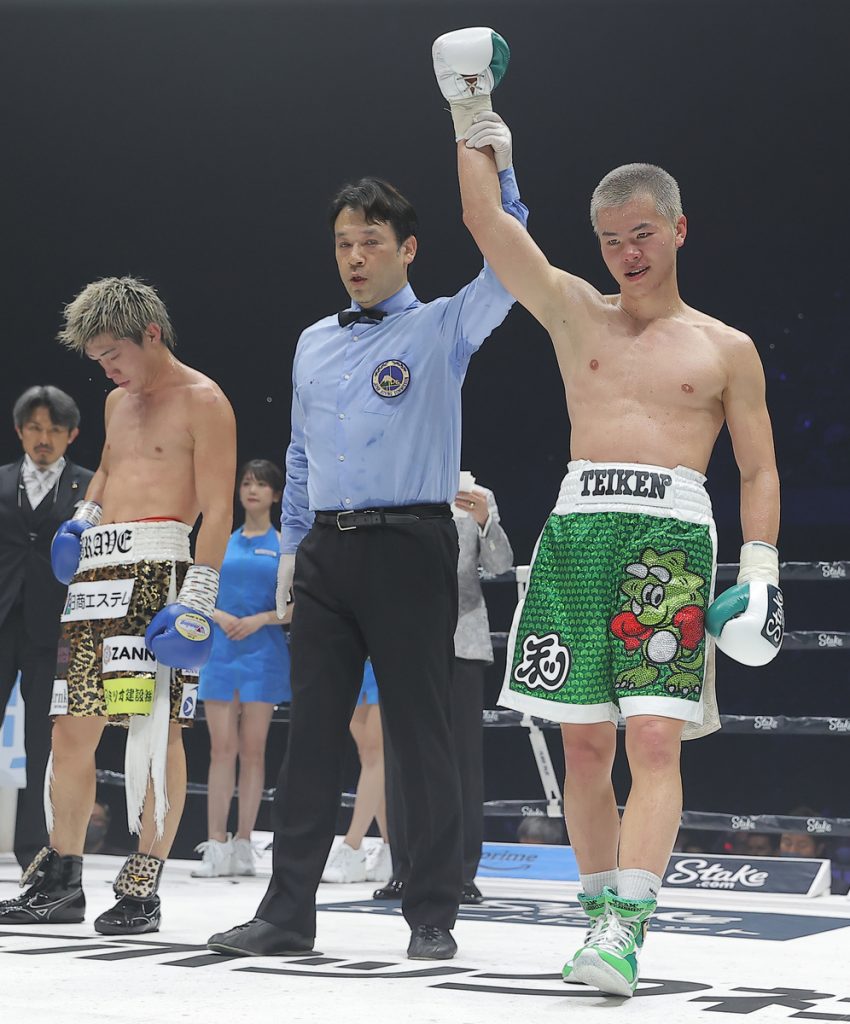 Asked by announcer Yoshie Takeuchi, Murata's colleague, to highlight his future goals, Nasukawa didn't hesitate to first comment on what happened in the ring on April 8.

"I'm relieved that I've finished my debut," Nasukawa insisted. "But when I look at the world title matches after me, the level is still high, and I think I have to reach that level as soon as possible."

Patience may be the wiser approach, though. Getting tested by quality opponents along the way will help in his development.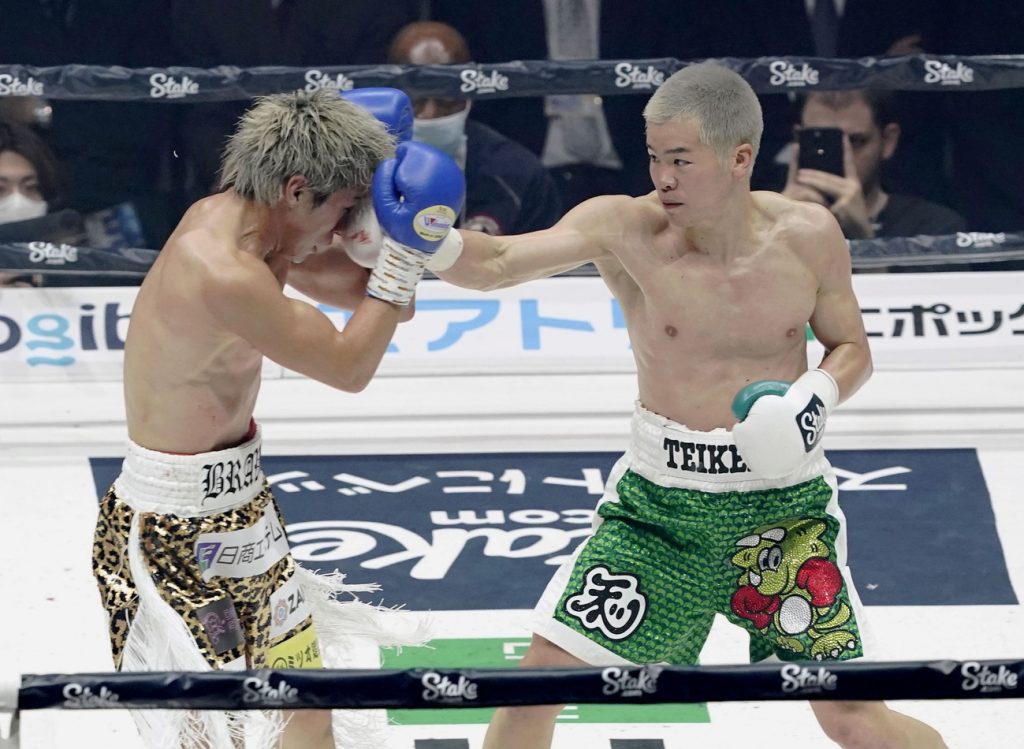 Nasukawa's Great Speed Stands Out
Breaking down Nasukawa's performance against Yonaha for Nikkan Sports, Ohashi Boxing Gym president Hideyuki Ohashi, a former WBC and WBA minimumweight world champion, noted that the debutante's agility stood out during the fight's six rounds.

"Nasukawa is said to have 'great speed,' " Ohashi was quoted as saying in the sports newspaper in a post-fight report. "But it's not just the speed at which he moves around. What stands out is the instantaneous speed. … I can only say that this is natural."

The noted trainer also pointed out that Nasukawa's gutsy performance against Yonaha convinced him that the younger fighter has the credentials to become an international success story in boxing.

"He has the talent to become a world champion," Ohashi said, according to Nikkan Sports. "Having experienced the battlefield in the martial arts world, he has a strong heart and is unfazed, even on the big stage."
Another Expert's Assessment of Nasukawa's Debut
After the fight, longtime Japanese boxing pundit Joe Koizumi offered this quick analysis of Nasukawa's debut and what it means moving forward: "His hand speed, reflexes and smooth footwork may make himself a next superstar to Naoya [Inoue] in the near future. Time will tell."
Koizumi, a 2008 inductee into the International Boxing Hall of Fame in upstate New York in the observer category, has been a correspondent for The Ring magazine since 1965. His insights carry weight.

And he's right: It is too soon to proclaim that Tenshin Nasukawa is a can't-miss future superstar in boxing.

One fight isn't enough to make that conclusion.

But to become the best in anything, you've got to start somewhere.
RELATED: 
Author: Ed Odeven
Find Ed on JAPAN Forward's dedicated website, SportsLook. Follow his [Japan Sports Notebook] on Sundays, [Odds and Evens] during the week, and Twitter @ed_odeven.