[ODDS and EVENS] Urawa Reds Reap Rewards of Resilience in ACL Final First Leg
Shinzo Koroki scored a "lucky" goal in the 53rd minute in Riyadh as the Urawa Reds earned a tie against defending Asian Champions League champion Al-Hilal.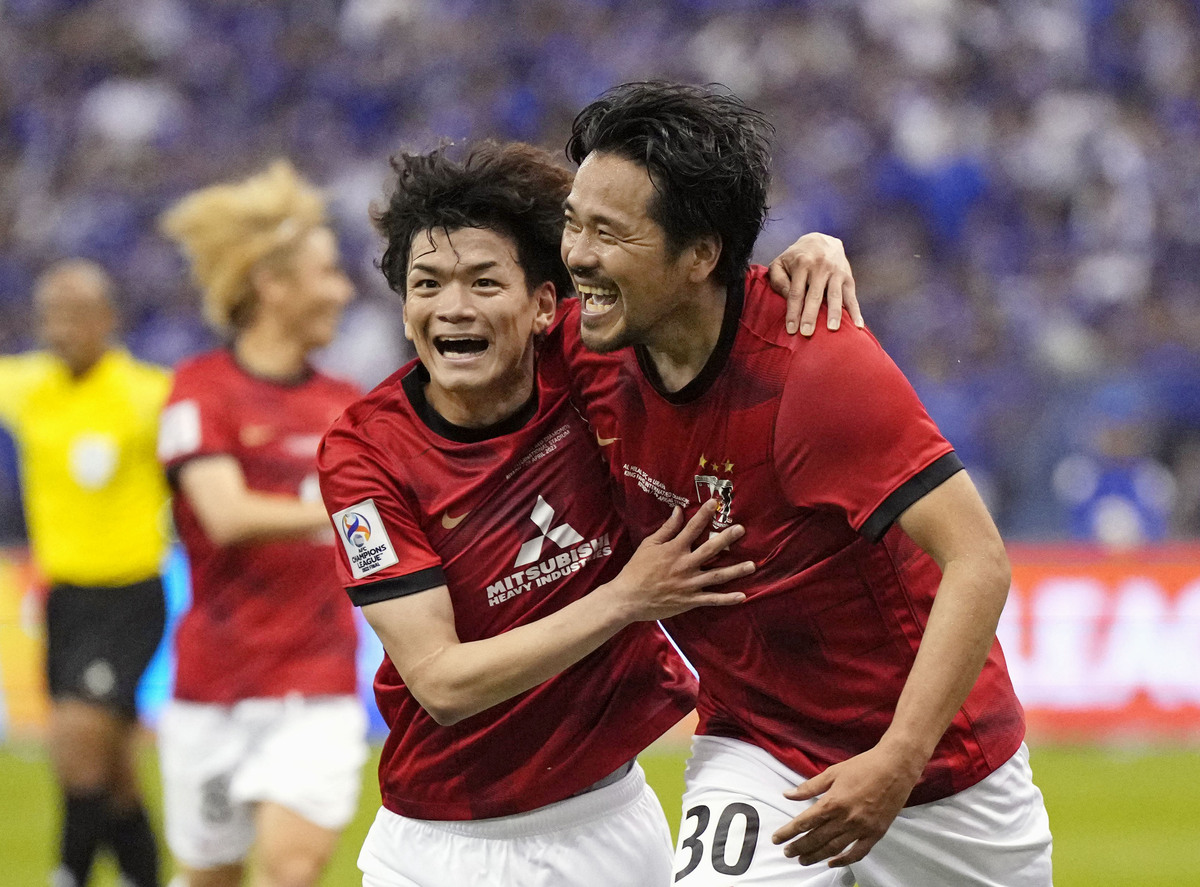 The Urawa Reds earned a confidence-boosting 1-1 draw in the first leg of the Asian Champions League final against Al-Hilal on Saturday night, April 29 (it ended around 4:30 AM JST on Sunday) in Riyadh.
So who has the edge heading into the second leg on Saturday, May 6 at Saitama Stadium?

Advantage, Urawa.

In the first leg, the two-time ACL champion Reds trailed early, falling behind 1-0 on Salem Al Dawsari's 13th-minute strike, and reigning ACL champion Al-Hilal, a four-time winner of the continental title, controlled possession more than 71% of the time in this high-stakes match.

But the Reds rebounded in the second half. Forward Shinzo Koroki capitalized on a defensive miscue by Al-Hilal defender Ali Al Bulayhi in the 53rd minute. It was a perfect opportunity for Koroki, appearing in his 68th career ACL match, to put his stamp on the proceedings.
Koroki, 36, didn't disappoint Reds fans awake in the middle of the night in Japan. He scored. (Watch match highlights on the ACL's YouTube channel.)

Al-Hilal 'keeper Abdullah Al Muaiouf was in no position to properly defend the shot. What transpired right before Koroki's shot was Al Bulayhi's attempt to intercept a through pass wound up costing his team dearly ― the ball ricocheted off Al Bulayhi's boot and smacked into the post. And Koroki was in the right place at the right time for an easy tap-in.

It was his 27th career Asian Champions League goal.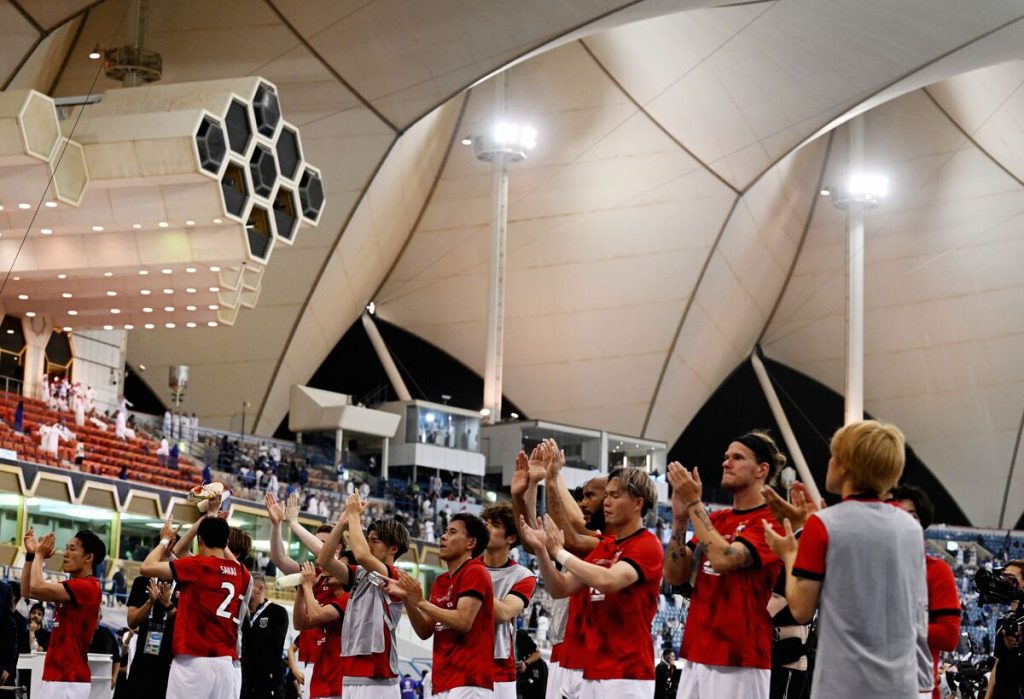 Koroki's Determination
"When we conceded a goal at the start of the match, the atmosphere was a bit unpleasant," Koroki was quoted as saying by Sports Graphic Number magazine's website, adding that he didn't panic after his team fell behind.

"I thought I could get it back at home [in the second leg], but I kept my balance and decided to score if I had a chance.

"It was a lucky goal, but I'm glad it came to me."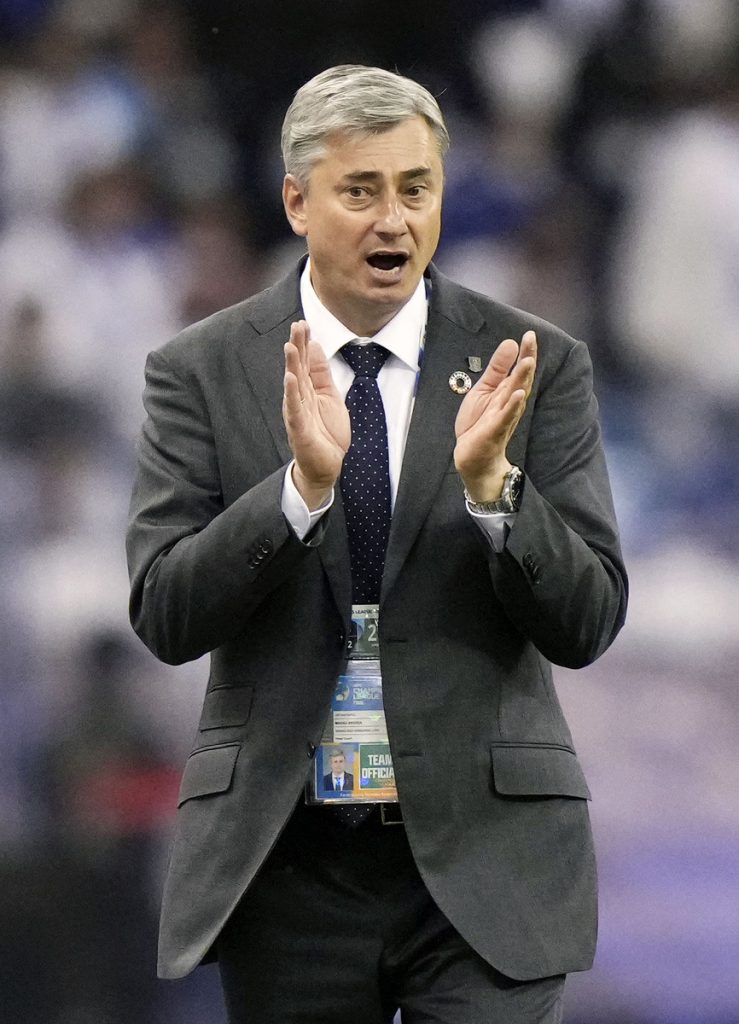 Tale of Two Halves
After the match, Reds manager Maciej Skorza commented on the team's reversal of fortunes.

"The target in the second half was to play a bit higher and force Al-Hilal to make mistakes and, from that, Koroki scored a very important goal," Skorza, whose team is riding a 12-match unbeaten streak in all competitions, including the J.League, told reporters later.

Al Dawsari scored Saudi Arabia's match-winning goal against Argentina in November 2022 in a stunning 2-1 upset for the Arab nation at the FIFA World Cup. He generated headlines for a different reason in the waning moments of the ACL final's first leg.

The veteran midfielder received a red card in the 86th minute for kicking the Reds' Ken Iwao after both players tumbled to the turf while vying for the ball.

As a result, Al Dawsari received an automatic one-match ban.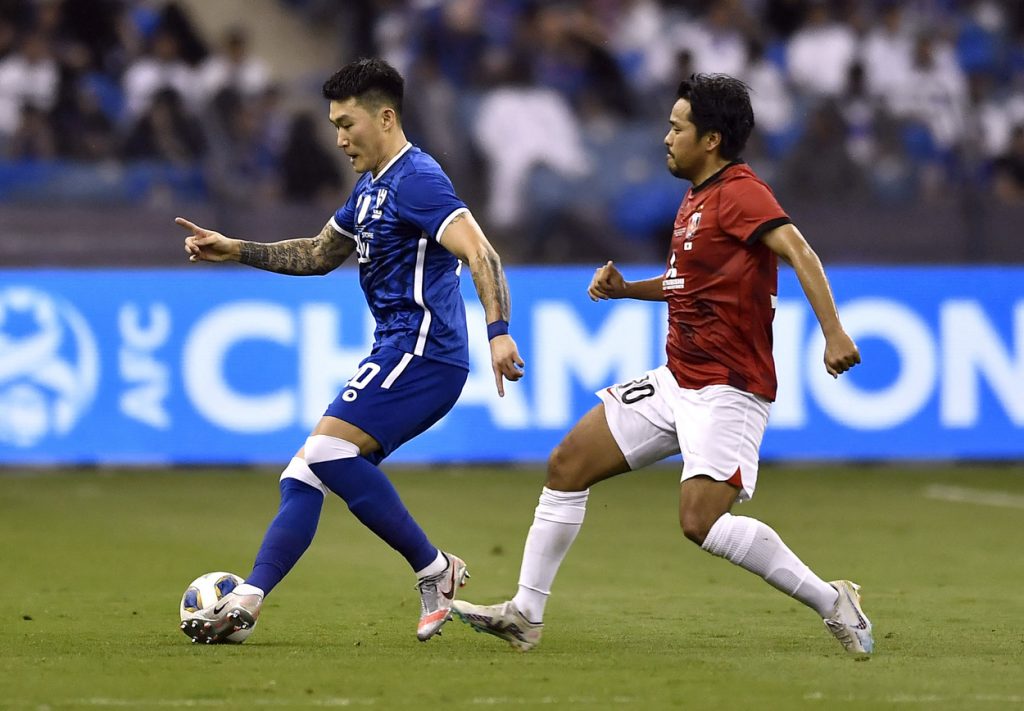 Away Goals Rule Could Help Urawa Reds
Based on the results of the first leg, the Reds may benefit from the Asian Football Confederation's away goals rule in the tournament. If the scoreline is the same after two matches, away goals count as two.
In plain English, even though the Reds and Al-Hilal played to a 1-1 draw, Skorza's squad has a goal (Koroki's) potentially worth two goals, according to AFC's quirky tourney mathematics.
That said, Skorza should be happy with his team's performance. The Reds recovered from a poor start and earned a point, even with a limited number of scoring chances (only four shots on goal).
"We became calmer as the match progressed and created some chances through counter attacks but honestly, our intention was to play more offensively," the Polish manager told reporters at King Fahd International Stadium in a post-match news conference.
Ramon Diaz, Al-Hilal's Argentine manager, insisted his team will be ready to compete in the rematch.
"This final is over two matches and we will fight till the end," said Diaz, who played on Argentina's 1982 World Cup-winning squad with Diego Maradona.
Nobody expected him to paint a different emotional picture of what lies ahead in the second leg.

In assessing Al-Hilal's play at home against Urawa, he said: "We started the match very well, we were good offensively and deservingly scored. However, this is the nature of a final and mistakes can complicate matters."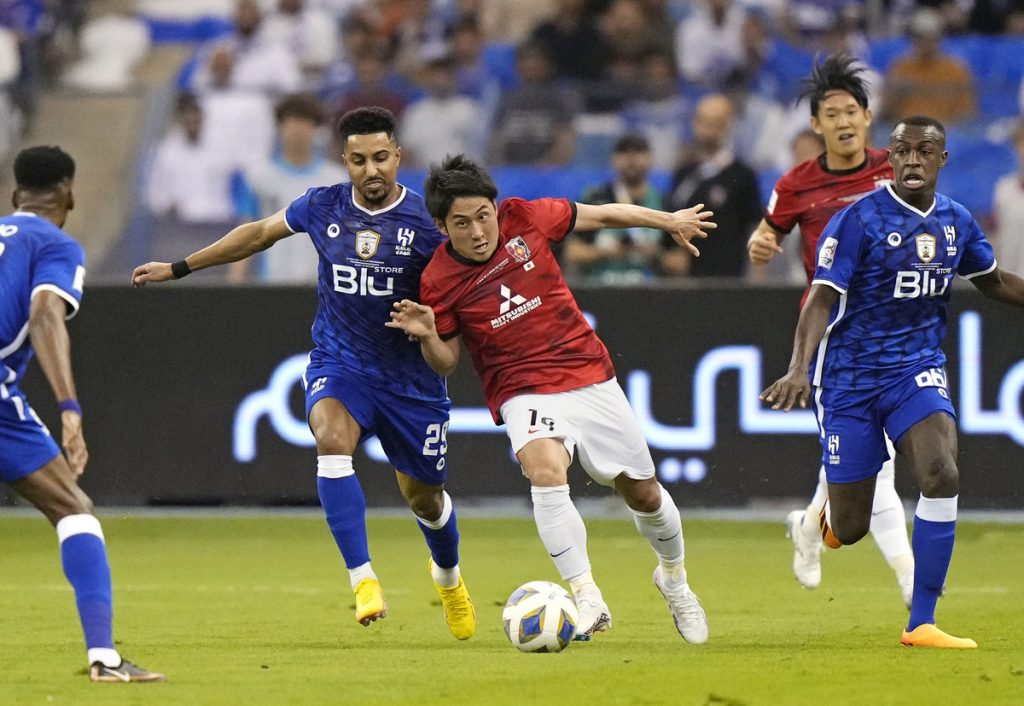 Outlook for Urawa Reds
The second leg of the ACL final kicks off at 6 PM on Saturday, and instead of a few hundred rabid Reds supporters in attendance (like in Riyadh), more than 60,000 red-clad spectators will be waving their flags, stomping their feet, clapping and cheering.
Koroki, who returned to Urawa after a one-season loan to Hokkaido Consadole Sapporo, will be the recipient of many enthusiastic supporters. Reds fans grew accustomed to his scoring ability from 2013-22, when he helped the club win its second ACL title in 2017 and Emperor's Cup crowns in 2018 and '21.
Reds fans will also shower applause on Skorza and Koroki's teammates.
Skorza said the first leg in Riyadh was a hard-earned draw. And it's hard to argue with his assessment.
"It is a very good result for us. I have great respect for the Urawa players because they fought until the end despite it being such a tough match," Skorza told a news conference.
"This experience was crucial for the players, and it was also a learning experience for me as well."
RELATED:
Author: Ed Odeven
Find Ed on JAPAN Forward's dedicated website, SportsLook. Follow his [Japan Sports Notebook] on Sundays, [Odds and Evens] during the week, and Twitter @ed_odeven.