[JAPAN SPORTS NOTEBOOK] Urawa Reds Win Asian Champions League Title
An own goal by Al-Hilal's Andre Carrillo gave the Urawa Reds the victory in the second leg of the ACL final. The Reds rallied for a 1-1 draw in the first leg.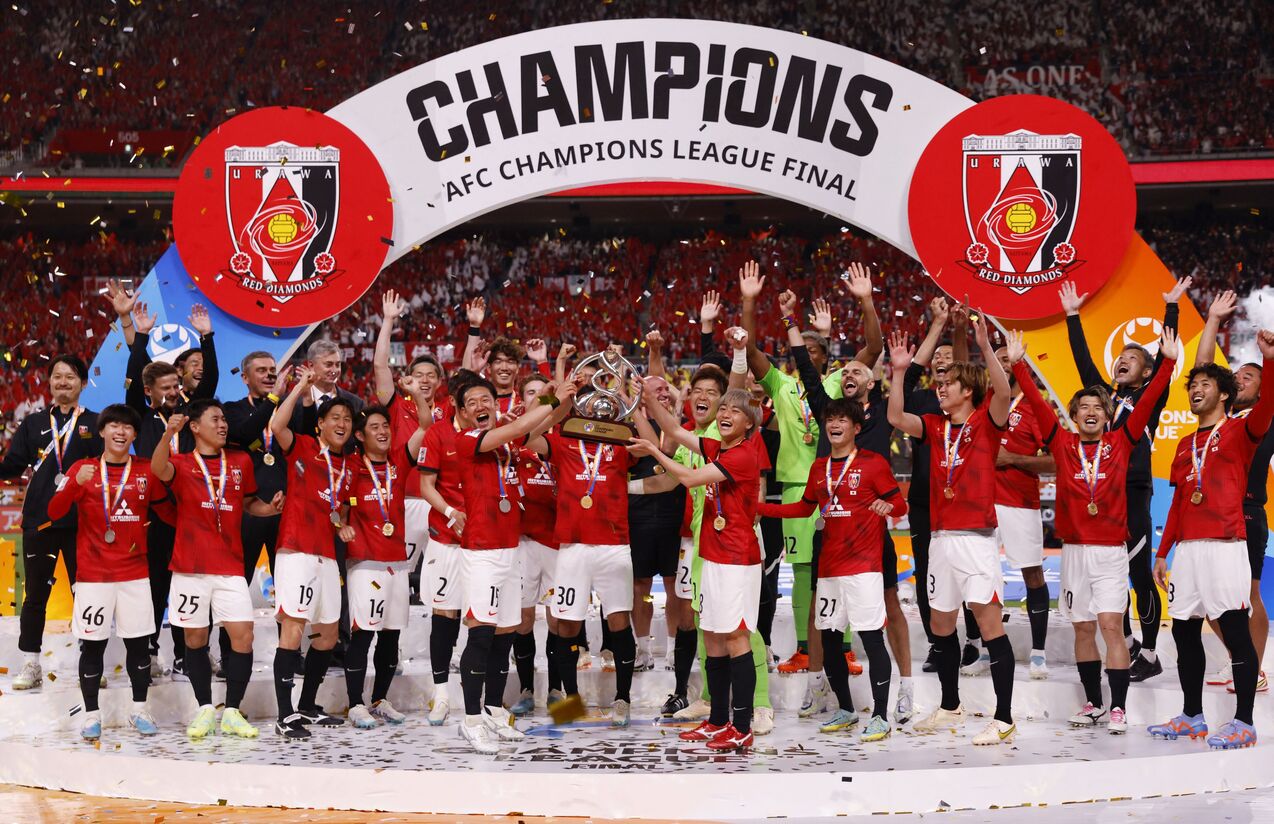 The Urawa Reds relied on stout defense and benefited from a costly mistake by Al-Hilal to capture their third Asian Champions League title on Saturday night, May 6.
Urawa recorded a 1-0 triumph in the second leg of the ACL final before an announced crowd of 53,574 at Saitama Stadium. Al-Hilal, which entered the day as the reigning continental champion, fell behind on Peruvian winger Andre Carrillo's own goal in the 48th minute.

When the final whistle blew, Reds fans celebrated enthusiastically and the J.League club's players and coaching staff congregated and congratulated one another with hugs and high-fives.

The Reds, who earned a 1-1 draw in the first leg of the ACL final on April 30 in Riyadh, won the final by a 2-1 aggregate score. In the first leg, Shinzo Koroki scored the equalizer for Urawa in the 53rd minute, giving his club a big boost before its return to Japan from Saudi Arabia.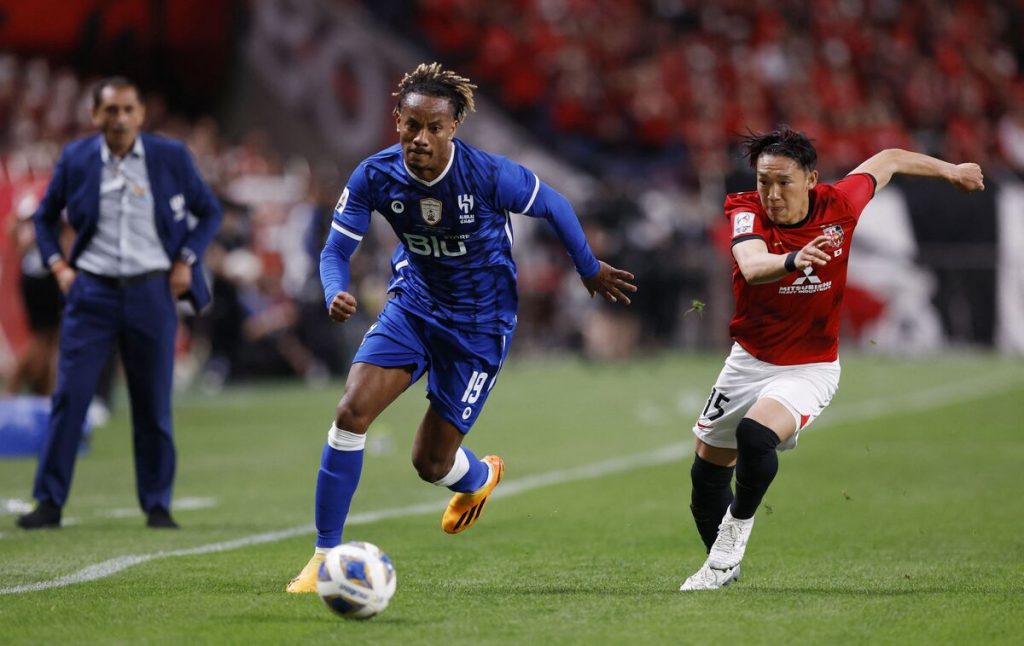 In the rematch a week later, gusts of wind influenced the action for both teams, including on what turned out to be the biggest play of the match.
Big Break for Urawa Reds
After Urawa's Ken Iwao booted a free kick aided by Mother Nature's breeze, Norwegian teammate Marius Hoibraten kept the offense moving with a header intended for Koroki in front of the goal.
Koroki didn't get a chance to take a shot, though.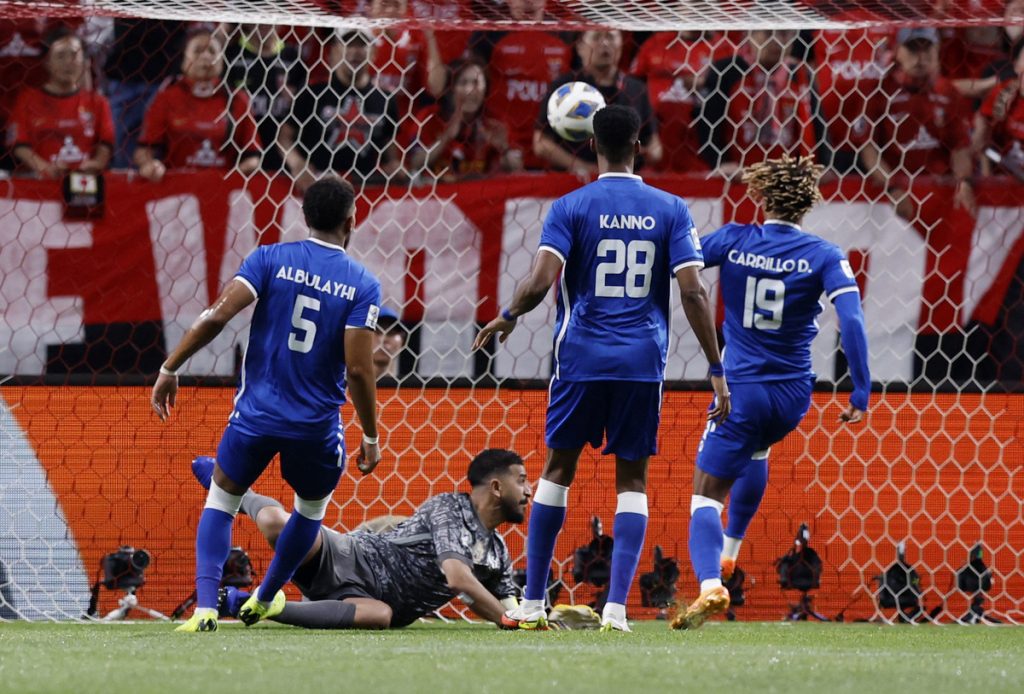 Instead, Carrillo accidentally knocked the ball into Al-Hilal's goal.

It proved to be the only offense the Reds needed.

"They put us under constant pressure right from the start and it was a difficult game," Koroki was quoted as saying by Agence France-Presse.
"But in the second half we started to push them back and although we didn't have so many chances, we made it count when we did."


MVP Sakai Spearheads Urawa's Defensive Effort
Urawa's defense, led by tournament MVP Hiroki Sakai maintained their poise and didn't let Al-Hilal equalize or take the lead despite the Saudi club having possession for 70.6% of the time.

"As a defender our job is to make sure we keep a clean sheet and as long as we don't concede we can never lose," Sakai said after the match. "I believed in my teammates that they would score at least a goal. 
"After we scored the goal, the only thing I had to do was my job and today I realized that Al-Hilal players are very talented in terms of individual skill and that is one of the differences between the two teams."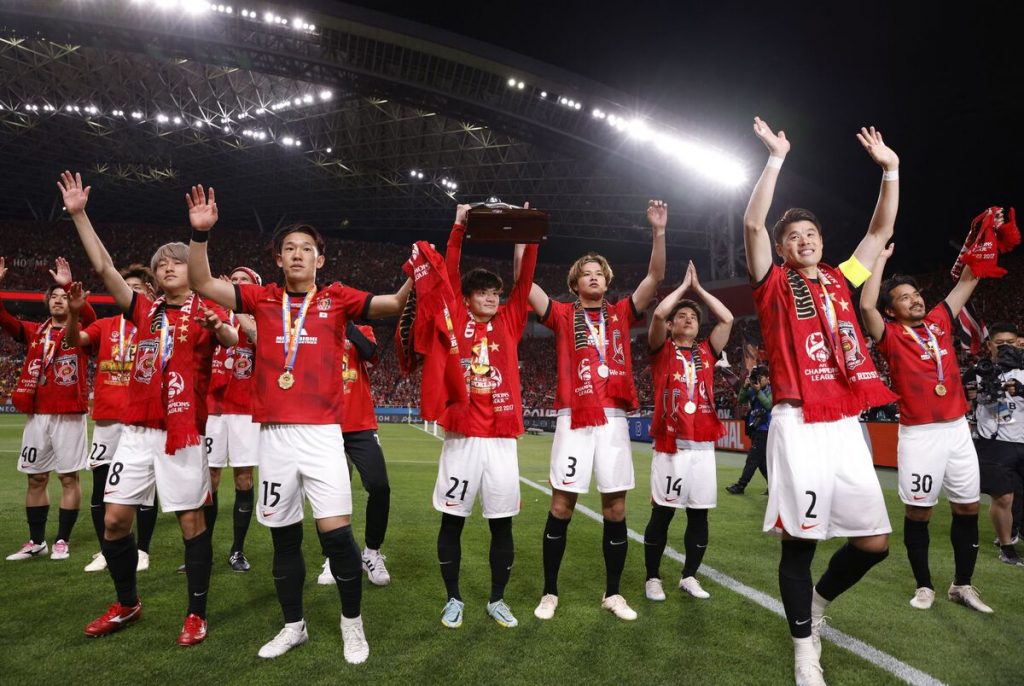 The Reds captain also spoke about the atmosphere during the two ACL finals matches.
"I felt today was very special because they (Urawa fans) created such a great atmosphere," the 33-year-old defender said. "They put Al-Hilal under so much pressure in Riyadh and we know the Urawa supporters are dependable. Whether they continue supporting us, is really up to us. We have plenty of tournaments to play and we must keep winning and we owe it to ourselves to keep up this winning mentality."
The Reds won their first ACL title in 2007 and picked up their second continental crown 10 years later, beating Al-Hilal in the final.
Al-Hilal then defeated Urawa in the 2019 final to win the Asian Champions League for a record fourth time.
RELATED:
Vissel Kobe's Iniesta to Leave Team After Season
Veteran midfielder Andres Iniesta will play his final match for the J.League club in a friendly against Barcelona on June 6, according to published reports.

His contract expires at the end of the season, but the Spaniard will likely seek to play in another country in the coming months, Kyodo News reported.
Iniesta, who turns 39 on May 11, has played sparingly for first-place Vissel in the current J.League campaign, appearing in just two of their first 11 matches, playing a total of 12 minutes.
Before joining Vissel in 2018, Iniesta played for Barcelona from 2002-18, establishing himself as a global superstar.

Iniesta scored the winning goal for Spain in the 2010 FIFA World Cup final against the Netherlands.
RELATED:
Urawa Reds Ladies Unbeaten in 14 WE League Matches
In the WE League's second season, which began in October 2022, one Japanese women's pro team is still unbeaten entering the next round of matches on Sunday, May 7.
The Urawa Reds Ladies have 13 wins and a tie in their 14 matches to date and lead the 11-team league with 39 points.
Reigning champion INAC Kobe Leonessa have 33 points (10 wins, three defeats, one draw). Tokyo Verde Beleza are in third with 30 points (9-3-2).
Urawa's Yuika Sugasawa, Ayaka Inoue of Omiya Ardija Ventus and Beleza's Aoba Fujino are tied for the league lead in goals (eight).

The WE League season runs through June 11.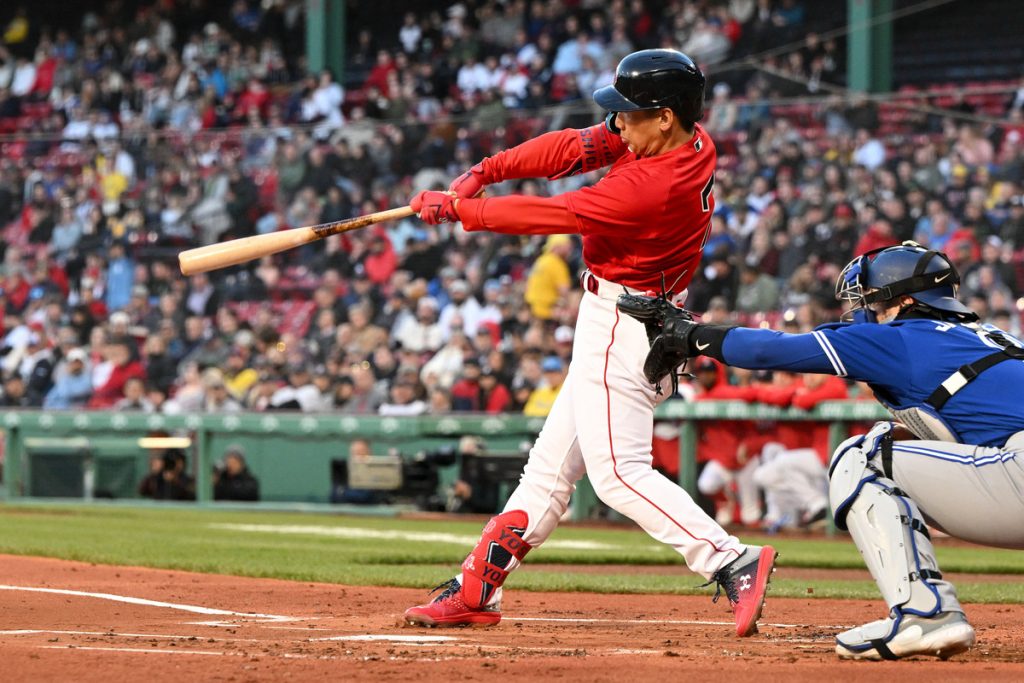 Baseball
Red Sox Slugger Yoshida Continues Hitting Tear
Boston Red Sox outfielder Masataka Yoshida extended his hitting streak to 15 games with a 1-for-4 outing against the Philadelphia Phillies on Friday, May 5. He is batting .315 through Friday's series opener in Philly.

In Thursday's game, Yoshida went 3-for-5, including his sixth home run of the season, a solo blast in the first inning. He finished with three RBIs in Boston's 11-5 home win over the Toronto Blue Jays at Fenway Park.

Yoshida is 12-for-28 (.428) in his last eight games.

Robert Whiting, a best-selling author of several books about Japanese baseball, including You Gotta Have Wa and The Meaning of Ichiro, said he's impressed with Yoshida's play of late. But the longtime baseball observer prefaced his remarks with a word of caution.

"I'm surprised at how well Yoshida is doing," Whiting told SportsLook in an email interview. "He reminds me of Norichika Aoki in his prime, but stronger. [He] does more weight training."
Whiting pointed to the hot starts of two Chicago Cubs players as reminders that a lot can change in a hurry in the Major League Baseball.
"But a word of caution," Whiting added. "[In 2022], Seiya Suzuki was player of the week and NL rookie of the month for April in his first season, then sank into mediocrity.
"Kosuke Fukudome had a great first month with the Cubs [in 2008], in his rookie MLB season, and then sank into mediocrity."

And how would Whiting evaluate Yoshida's offensive performance through the first full month of the season and in the first several games of May?
"Yoshida looks good, strong, confident," Whiting commented, "but it's still early. Those 100 mph (161 kph) fastballs may catch up to him."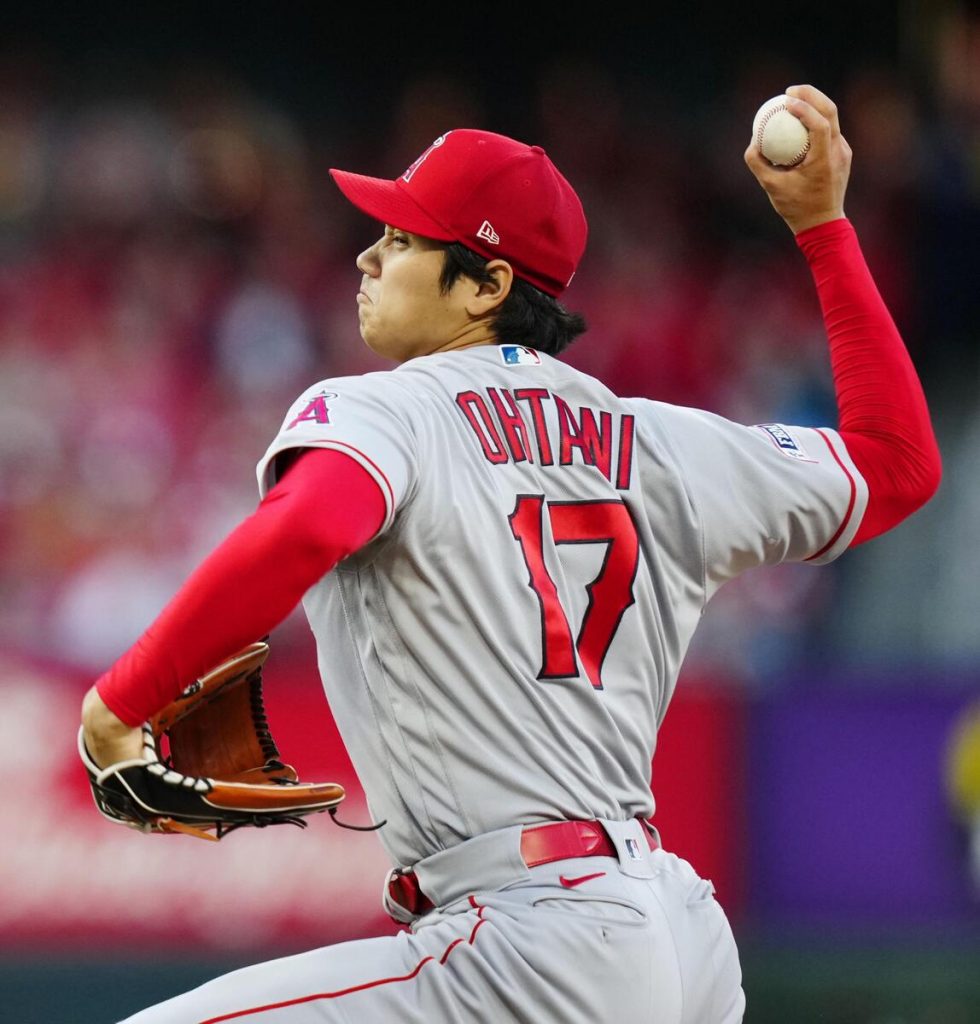 Ohtani Strikes Out a Season-High 13
Shohei Ohtani allowed a pair of home runs for the second straight start, but the Los Angeles Angels star received plenty of run support on Wednesday, May 3 against the St. Louis Cardinals.
The Angels beat the hosts 6-4.
Ohtani (4-0, 2.54 ERA) held the Redbirds to five hits in five innings, giving up four runs. He walked one and fanned a season-best 13 batters.

The pride of Iwate Prefecture also helped his cause at the plate, going 3-for-5 and drove in a run.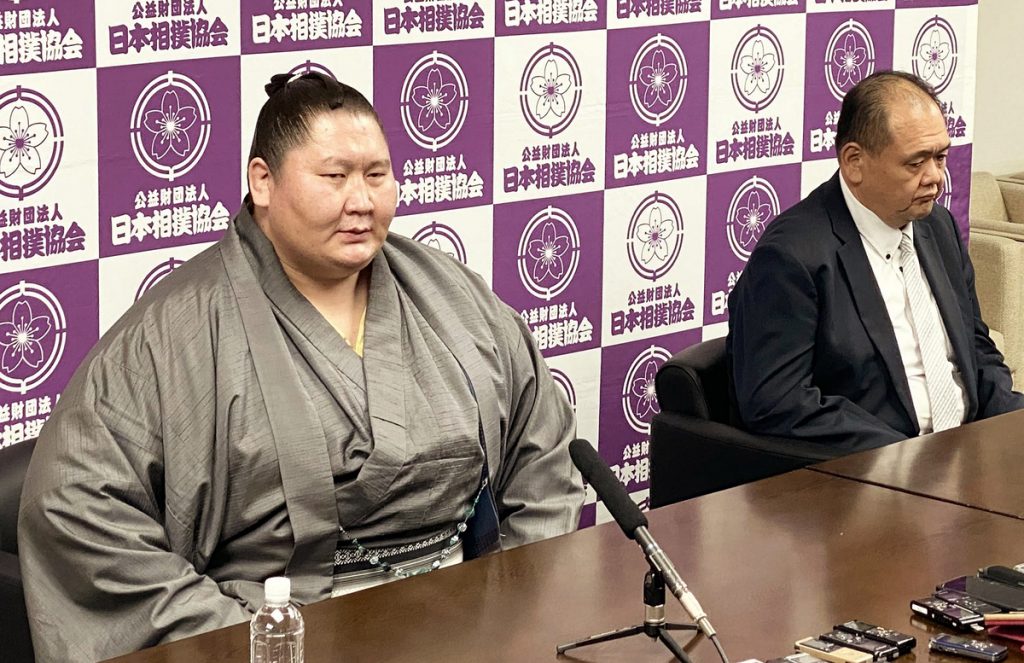 Sumo
Bad Back Forces Ichinojo to Retire
Two months after having surgery to repair a herniated disc, Mongolian-born wrestler Ichinojo is retiring due to lingering pain.

The Japan Sumo Association made the announcement on Thursday, May 4.
Ichinojo, 30, was listed as a 13th-ranked maegashira for the upcoming Summer Grand Sumo Tournament at Tokyo's Ryogoku Kokugikan.
"I made this decision as I've suffered with a bad lower back for a very long time," Ichinojo said, according to Kyodo News, at a news conference.
The former sekiwake added, "I wanted to continue, but my body just couldn't keep up."
Ichinojo, who weighs 219 kilograms, won his lone Emperor's Cup at the Nagoya Basho in July 2022.
He made his pro debut in January 2014 and earned three Outstanding Performance Prizes and one Fighting Spirit Prize as a rikishi.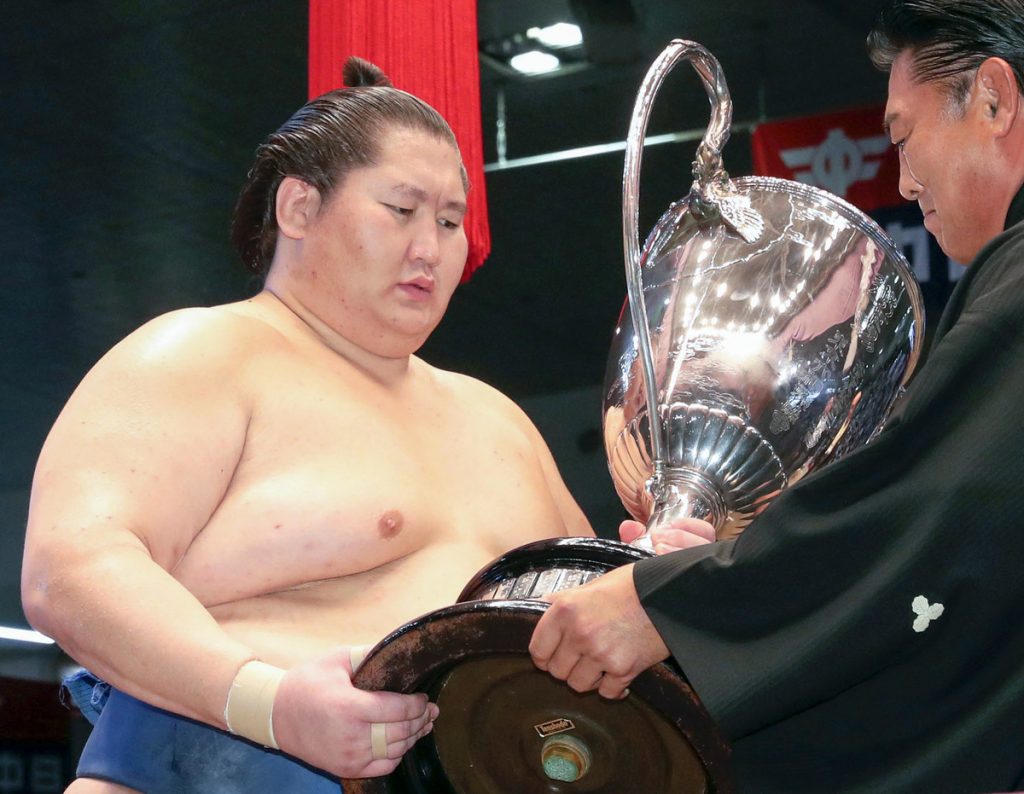 RELATED: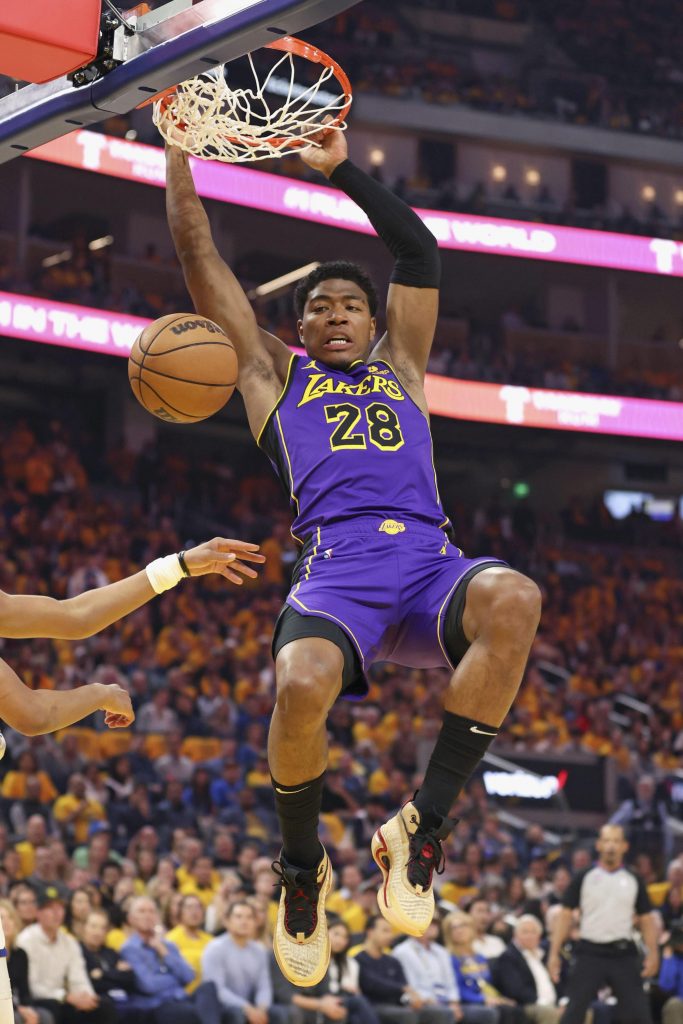 Basketball
Hachimura Scores 21 Points in Game 2 Loss
The Los Angeles Lakers won the opener of their best-of-seven, second-round playoff series against the reigning champion Golden State Warriors, 117-112 on Tuesday, May 2 in San Francisco. In Game 2, the Warriors bounced back with a 127-100 road win on Thursday, May 4.

After scoring six points in the series opener, Lakers backup forward Rui Hachimura had 21 points on 8-for-14 shooting in 22 minutes in Game 2. He sank 4 of 6 3-point attempts.

Lakers superstar LeBron James had a team-high 22 points.

Hachimura credited his teammates for creating good scoring opportunities for him.
"I was just being ready. It was all good looks," Hachimura told reporters after Game 2. "They're my teammates, [they] made good passes. Yeah, I was just ready to shoot. It was like a practice for me, yeah."
The series shifted to Los Angeles for Game 3 on Saturday, May 7.
RELATED: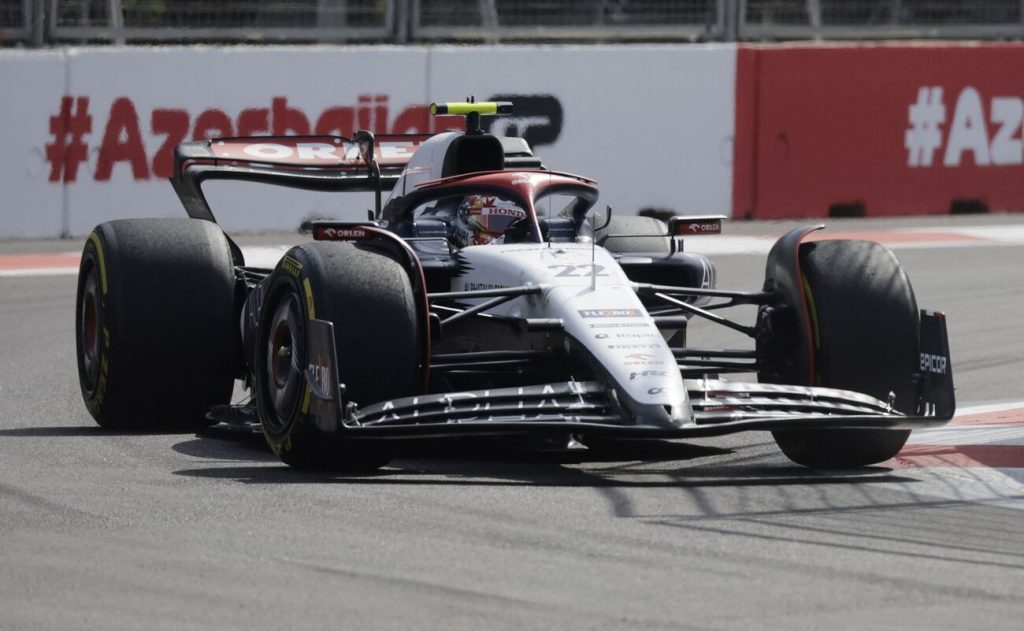 Auto Racing
AlphaTauri's Tsunoda Places 10th at Azerbaijan Grand Prix
Yuki Tsunoda earned a 10th-place finish at the Azerbaijan Grand Prix on Sunday, April 30.
Red Bull's Sergio Perez won the Formula One race at Baku City Circuit. Tsunoda was 83.86 seconds off the pace, and his Alpha Tauri teammate Nyck de Vries didn't finish the race.

In four F1 races this season, Tsunoda has placed 11th, 11th, 10th and 10th in succession.

After his latest race, Tsunoda, who's in his third season with AlphaTauri, said: "I would say the whole race was just behind the [front-running] cars and one mistake easily lost a position so I really used a lot of concentration, but yeah the car was OK."
He went on: "I think especially straight-line speed, while we improved a lot, we're still suffering [in the] middle sector."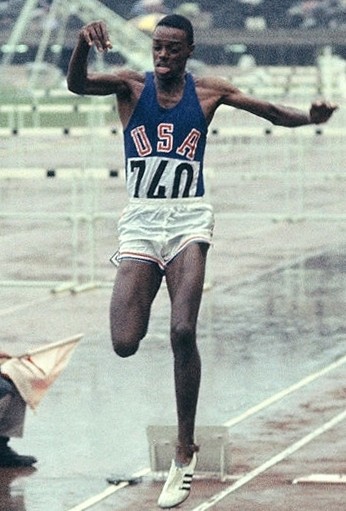 Briefly…
American three-time Olympic long jump medalist Ralph Boston passed away on April 30 at his home in Peachtree City, Georgia. He was 83.

Boston captured the gold medal at the 1960 Rome Olympics. He claimed the silver at the 1964 Tokyo Games and a bronze at the 1968 Mexico City Games.

In addition to his three Olympic medals, Boston raised standards in his specialty event throughout the 1960s. He tied or broke the world record six times in the decade. Most notably, he broke Jesse Owens' 25-year record of 8.13 meters in 1960, leaping 8.21 meters (26 feet, 11 inches) in an August meet in California in the run-up to the Rome Olympics. …
The J.League, which was launched in 1993, is promoting an online voting campaign to select the greatest moment in the league's first 30 seasons. There are 20 nominees. Voting ends on May 10.

The greatest moment will be announced on May 15.

Author: Ed Odeven
Find Ed on JAPAN Forward's dedicated website, SportsLook. Follow his [Japan Sports Notebook] on Sundays, [Odds and Evens] during the week, and Twitter @ed_odeven.