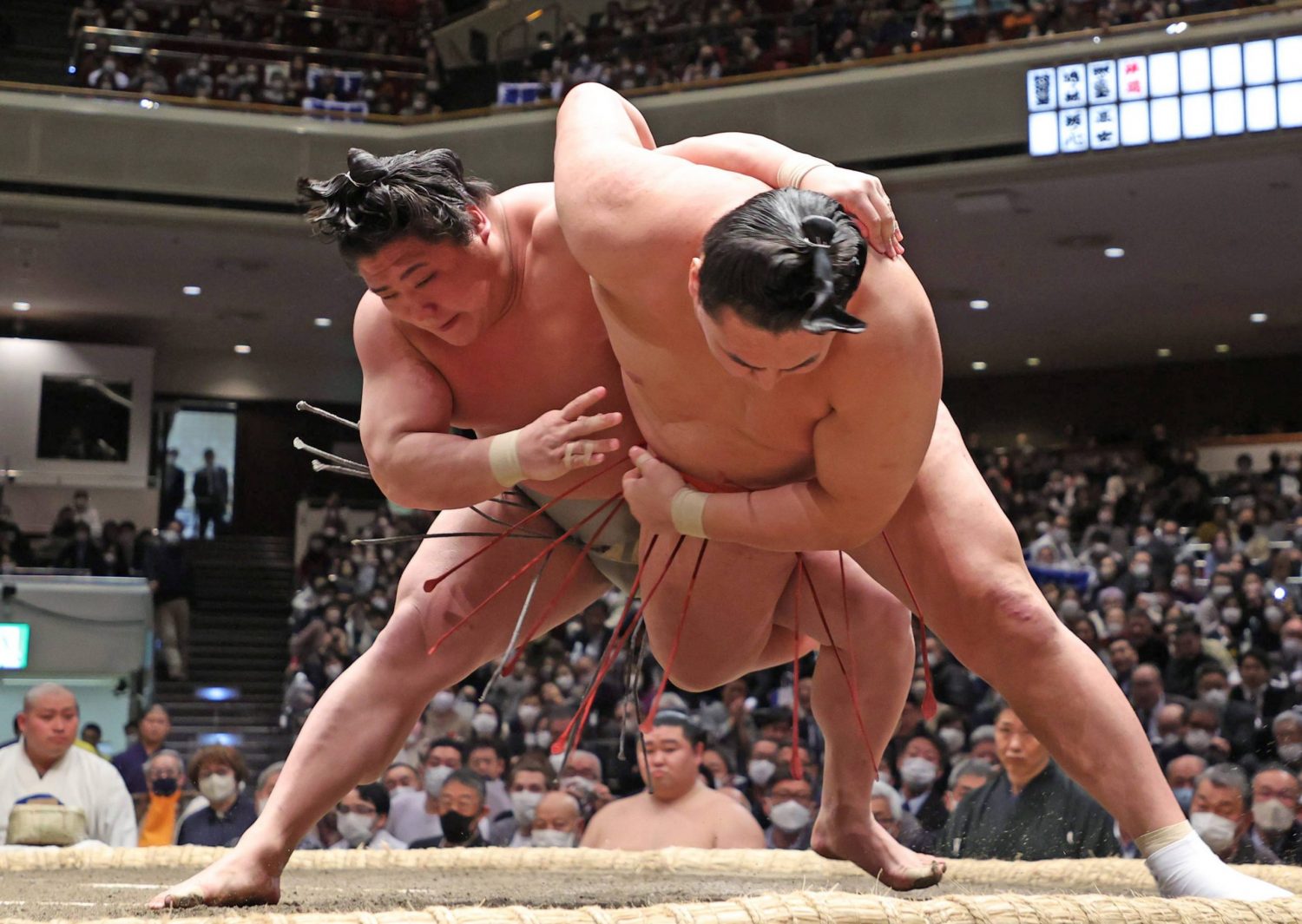 Wakatakakage is expected to be sidelined for at least half a year after recently undergoing surgery on his right knee.

Arashio, his stablemaster, made the announcement on Friday, April 14.

A 28-year-old sekiwake (sumo's third-highest rank), Wakatakakage sustained injuries to his anterior cruciate ligament and meniscus in his Day 13 match against Kotonowaka in the Spring Grand Sumo Tournament in Osaka on March 24. He then missed the final two days of the Spring Basho.

As a result of the injuries, Wakatakakage had surgery in early April to repair the ACL, according to published reports.
"I've heard it'll take between half a year to a year for him to return (to action)," stablemaster Arashio was quoted as saying by Kyodo News. "So I'll speak with him and determine his condition."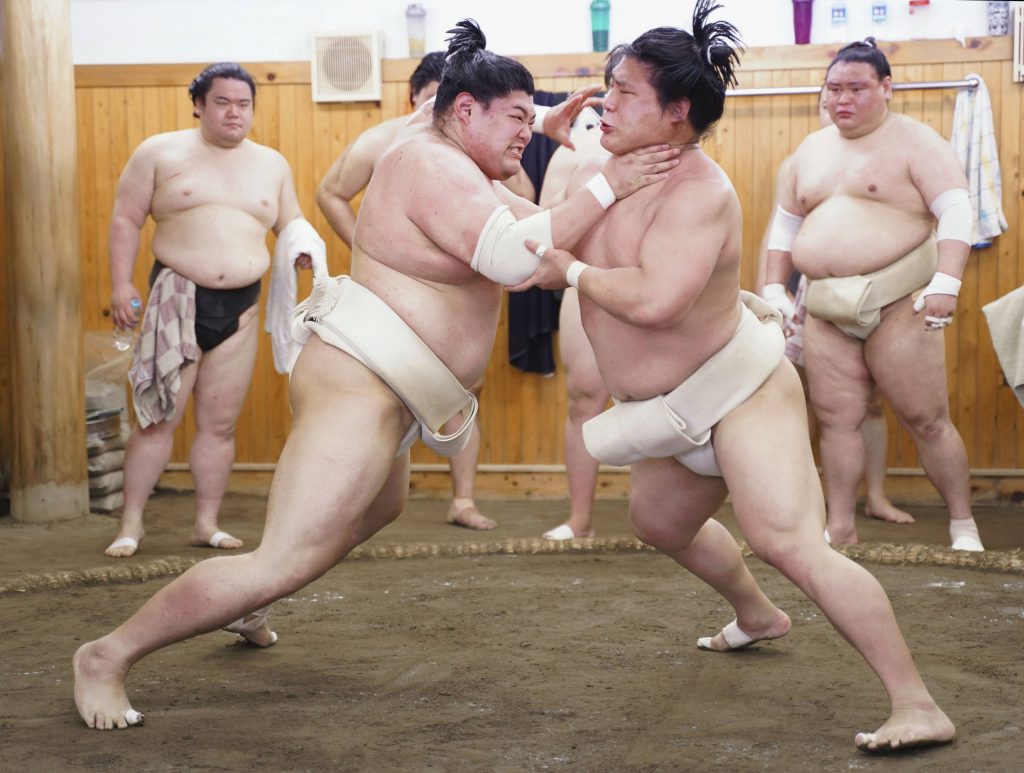 For Wakatakakage, Ozeki Hopes Now on Hold
Arashio added that Wakatakakage, whose older brothers Wakamotoharu and Wakatakamoto are pro sumo wrestlers, won't be on a strict timetable to return to competition.
"He's still young and has the talent. I won't be pushing him until he gets the injury nursed properly," the stablemaster said of the Fukushima Prefecture native, according to Kyodo News.

Wakatakakage, who made his pro debut in March 2017, won his first Emperor's Cup in the 2022 Spring Basho with a 12-3 record, beating Takayasu in a playoff. He was promoted to sekiwake before that tournament and has held the ranking for seven tournaments in a row.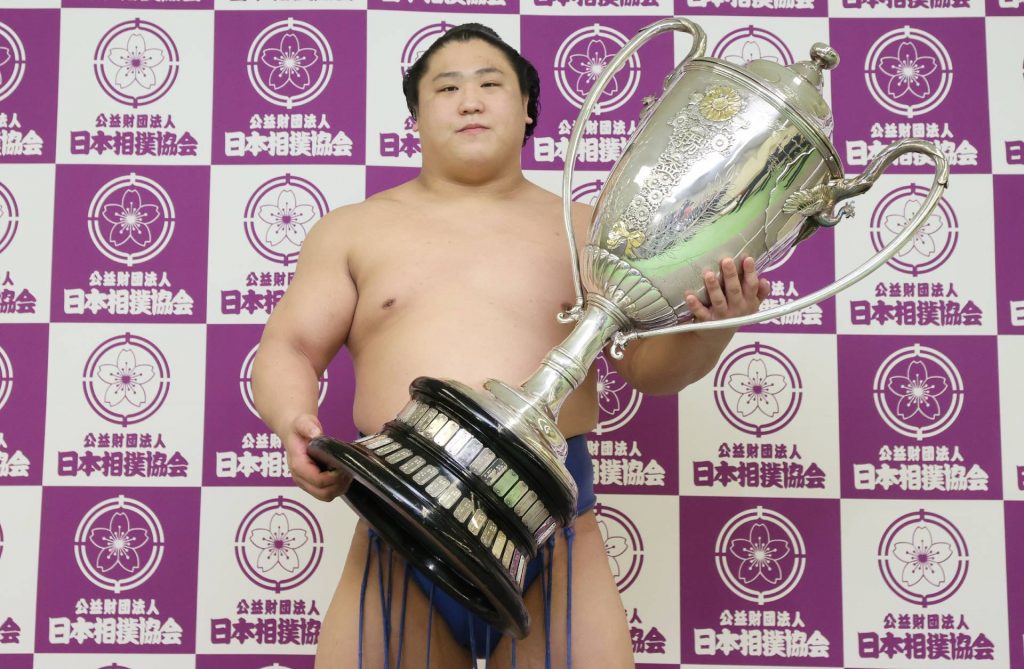 In recent months, he was considered one of the primary candidates for promotion to ozeki, the second-highest rank.
But due to inactivity, Wakatakakage will slip in the rankings.
Will Wakatakakage retain his speed and agility in the dohyo after a long layoff?
Or will he return with a revamped fighting style relying less on quickness?
Future competition will provide answers.
But the long road to recovery begins first. Physical rehabilitation and training await Wakatakakage in the coming months.
Indeed, medical science has evolved over many centuries, and in recent decades the rash of knee injuries in competitive sports has kept doctors, physical therapists and other medical personnel busy taking care of patients.

Sumo wrestlers, of course, put a lot more strain on their knees than athletes in many other sports, thus increasing the risk of injuries. That said, the ACL is the knee's "most commonly injured ligament," wrote the United States' National Library of Medicine in a 2022 report.
RELATED: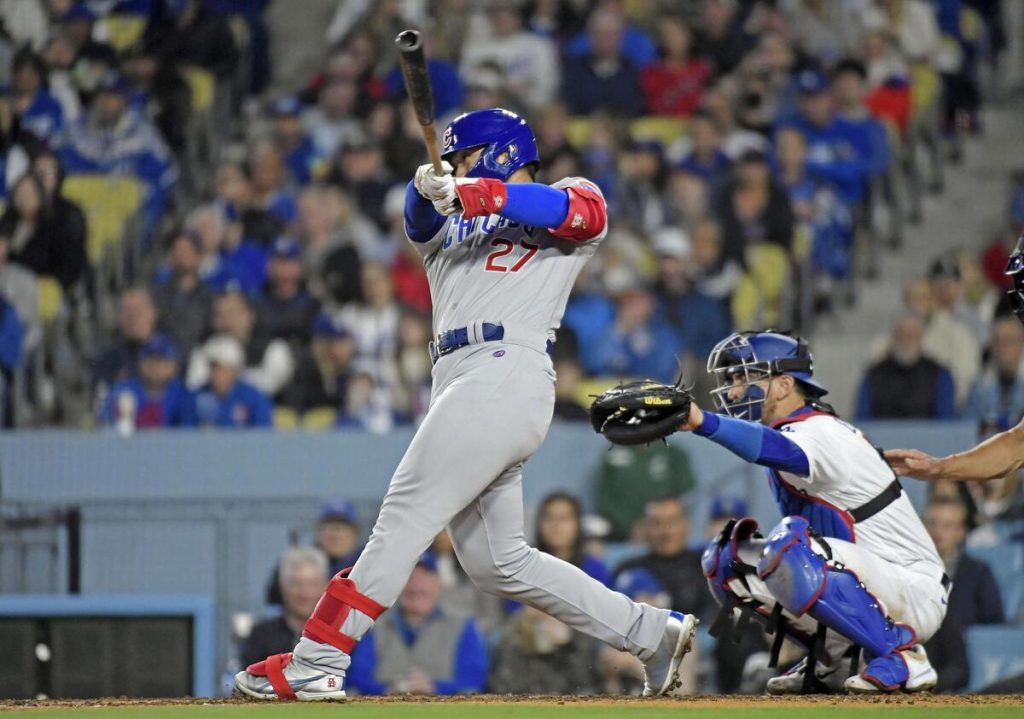 Baseball
Cubs' Suzuki Homers in His First Game of Season
Chicago Cubs outfielder Seiya Suzuki missed the World Baseball Classic due to a strained left oblique injury (abdominal area). He recently played four games in a rehabilitation assignment with the Triple-A Iowa Cubs before making his 2023 MLB regular-season debut on Friday, April 14.

Suzuki, who started in right field, smacked a solo home run off Andre Jackson in the eighth inning of Chicago's 8-2 road win over the Los Angeles Dodgers.
Batting cleanup, he finished 1-for-5, striking out twice.
"It was my goal to get back here as soon as possible," Suzuki was quoted as saying through an interpreter before the game, according to the Chicago Sun-Times. "And now I'm here. So I'm very excited for what's ahead."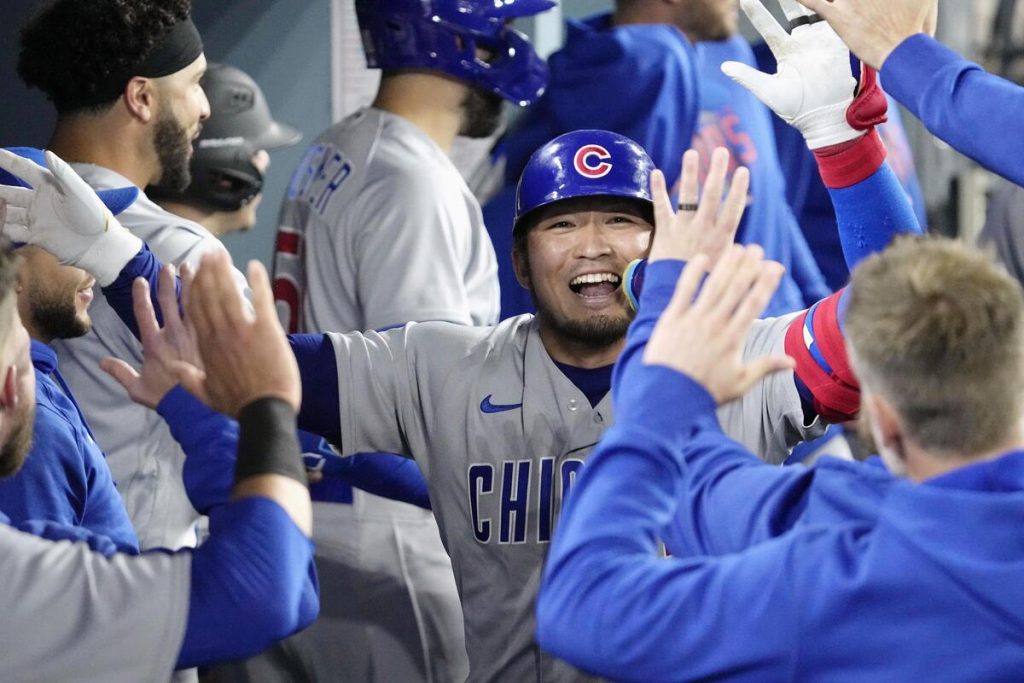 Teammate Cody Bellinger was impressed with Suzuki's performance in first game in the big leagues this season.

"To show what we know he can do, Day One, it's not easy to do," Bellinger said, according to The Associated Press. "It just kind of shows the type of player he is."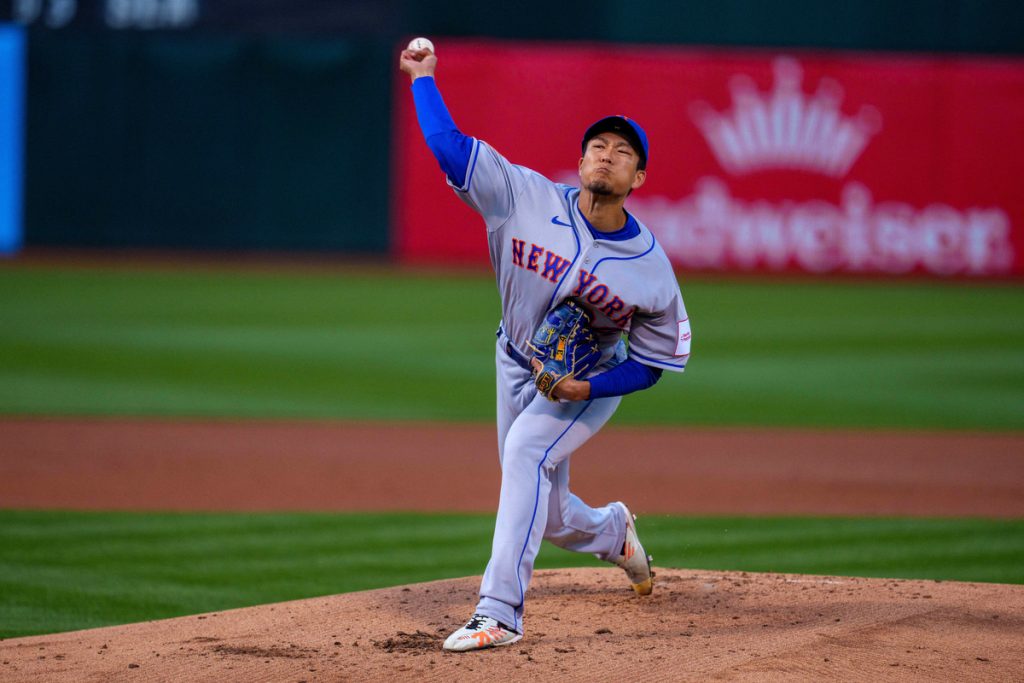 Mets Starter Senga Struggles in Rout of A's
Kodai Senga gave up seven hits, including two home runs, and four runs and walked four in 4⅔ innings against the host Oakland Athletics on Friday, April 14, but the New York Mets had plenty of offensive firepower.
The Mets hammered the A's 17-6.

Senga, making his third start of his first MLB season, left the game after throwing 96 pitches. New York led 12-4 when Stephen Nogosek replaced Senga.
"I don't think I was able to pitch my own game," Senga said through an interpreter, according to MLB.com. "It kind of dragged on from the other side, and I let that bring me down a little bit."
Senga continues to baffle hitters with his deceptive "ghost fork" ― his specialty pitch ― getting four of his seven punchouts on the devastating forkball.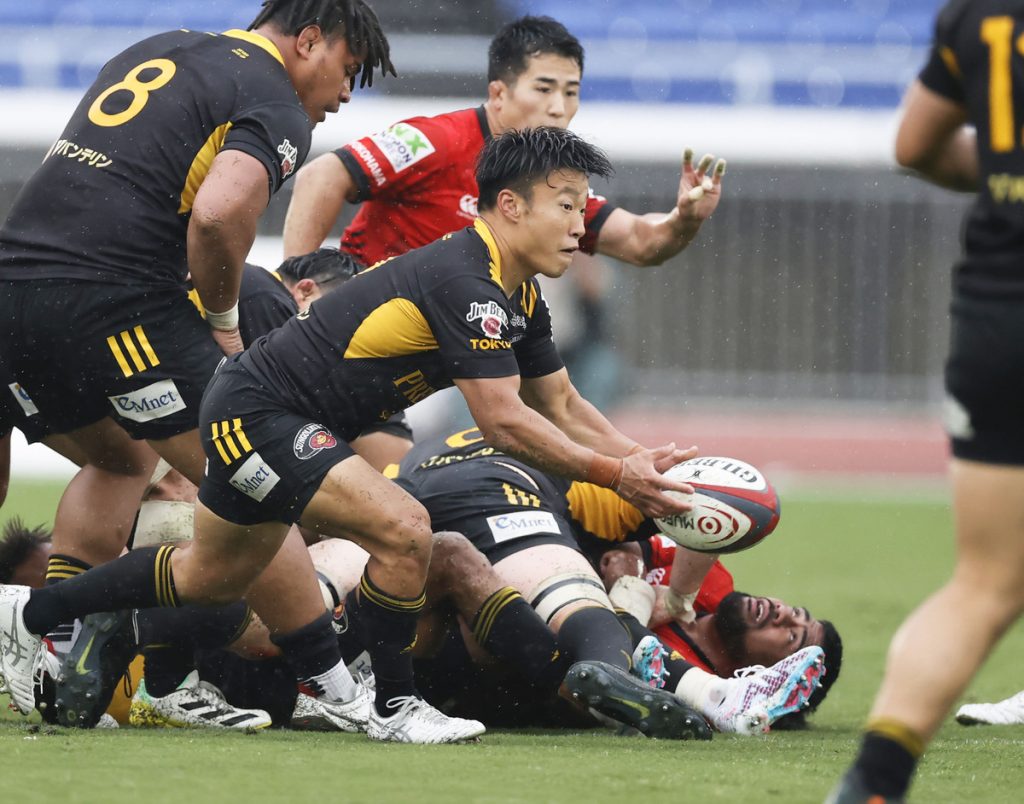 Rugby
Sungoliath Seal Third Spot in League One Standings
Tokyo Sungoliath's Tevita Tatafu scored a go-ahead, 72nd-minute try against the Yokohama Canon Eagles in an intense Japan Rugby League One match on Saturday, April 15 at Nissan Stadium.

The scoring play proved vital for Tatafu's club. Tokyo eked out an 11-9 victory on a rainy weekend afternoon in Yokohama.
As a result, the Sungoliath (12 wins, zero draws, three losses) raised their season total to 55 points and locked up third place in the standings on the next-to-last-weekend of the regular season.

The Eagles (9-2-4, 49 points) led 6-3 at halftime.

Yokohama sits in fourth place among 12 teams in the standings.

The reigning champion Saitama Wild Knights (14-0-1, 62 points) are in first place, followed by the Kubota Spears (12-1-1, 56 points).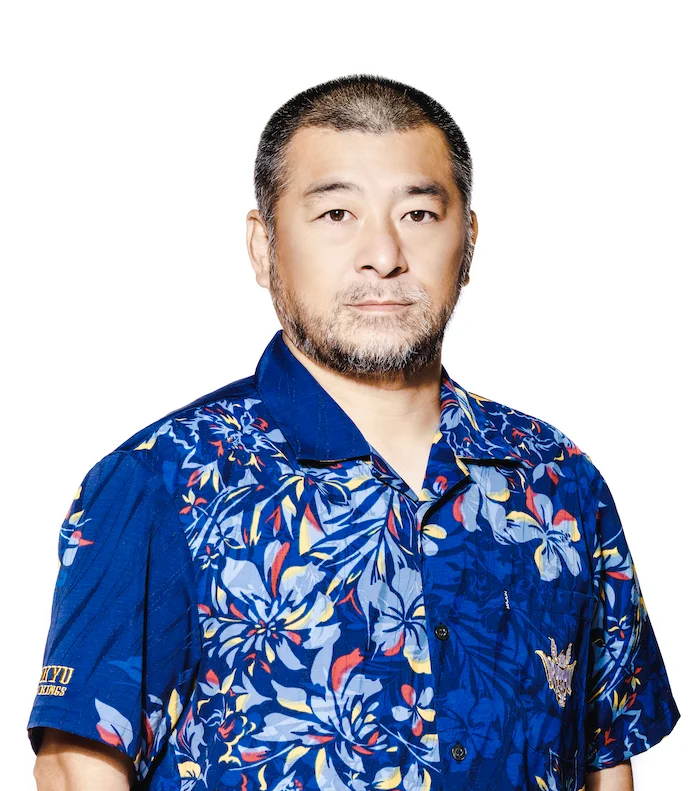 Basketball
Golden Kings Bench Boss Oketani Earns 600th Career Win
Ryukyu Golden Kings head coach Dai Oketani guided the B.League club to an 87-72 road victory over the Shimane Susanoo Magic on Wednesday, April 12.

It was the 600th regular-season victory of Oketani's distinguished coaching career, which includes a pair of bj-league titles in 2009 and 2012 with the Golden Kings.

"I think we were able to grab the win thanks to the players carrying out the game plan, especially on defense," Oketani told reporters after the game.

The Golden Kings (42-10) won their fourth straight game on Saturday, April 15, topping the host Shiga Lakestars 85-82. Ryukyu's Josh Duncan had a team-high 17 points.
Oketani, 45, began his head coaching career with the bj-league's Oita HeatDevils in 2006. Now in his second stint as Ryukyu bench boss, he previously coached the club from 2008-12, followed by leadership posts with the Iwate Big Bulls (2012-15), Osaka Evessa (2015-18) and Sendai 89ers (2018-21) before returning to Okinawa.
RELATED:
Golf
Japan Captures Individual, Team Titles in Taiwan
Led by individual winners Kohei Okada and Mamika Shinchi, Japan triumphed in the the men's and women's team collegiate events in the 20th Neighbors Trophy Team Championship, which was held Wednesday through Friday, April 12-14 at Taiwan Golf Club.
In the men's event, Japan's Okada finished at 5-under par in the three-round tournament. Teammates Yuta Sugiura, Masato Sumiuchi and Taichiro Ideriha placed fifth, eighth and ninth overall.

Shinchi carded a 1-over par to earn the title in the women's tournament, while compatriots Yuna Araki, Mizuki Hashimoto and Miku Ueta placed second, fourth and ninth.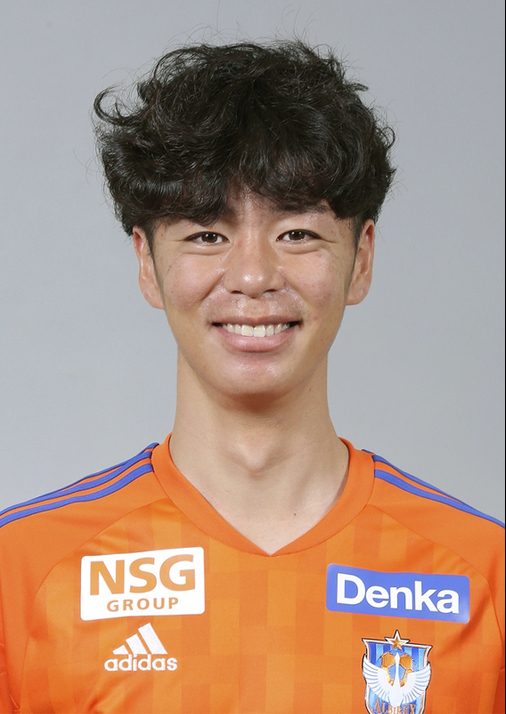 Soccer
Ito Ignites Albirex Comeback Against Avispa
Ryotaro Ito gave his team's fans plenty of excitement in Albirex Niigata's 3-2 comeback victory at home over Avispa Fukuoka on Saturday, April 15.

Trailing 2-0 after Itsuki Oda's 32nd-minute goal in the J.League match, Niigata got a big lift from 25-year-old midfielder Ito, who put his team on the scoreboard with its first goal in the 47th minute.

Ito's persistence paid off later.
He scored two goals in second-half stoppage time, blasting the ball into the net in the third and fifth minutes of additional time.
Ito is also having a productive season, with five goals (tied for the league lead) and two assists in the first eight matches of the 2023 season.
Briefly…
Golfer Nasa Hataoka entered the final day of the LPGA Tour's Lotte Championship two shots off the pace at Hoakalei Country Club in Ewa Beach, Hawaii. Hataoka was tied with four others for fifth at 7-under 209 through Friday's third round. Three were at 8-under 208, with South Korea's Jin Sung Yu in front at 9-under 207.

Author: Ed Odeven
Find Ed on JAPAN Forward's dedicated website, SportsLook. Follow his [Japan Sports Notebook] on Sundays, [Odds and Evens] during the week, and Twitter @ed_odeven.