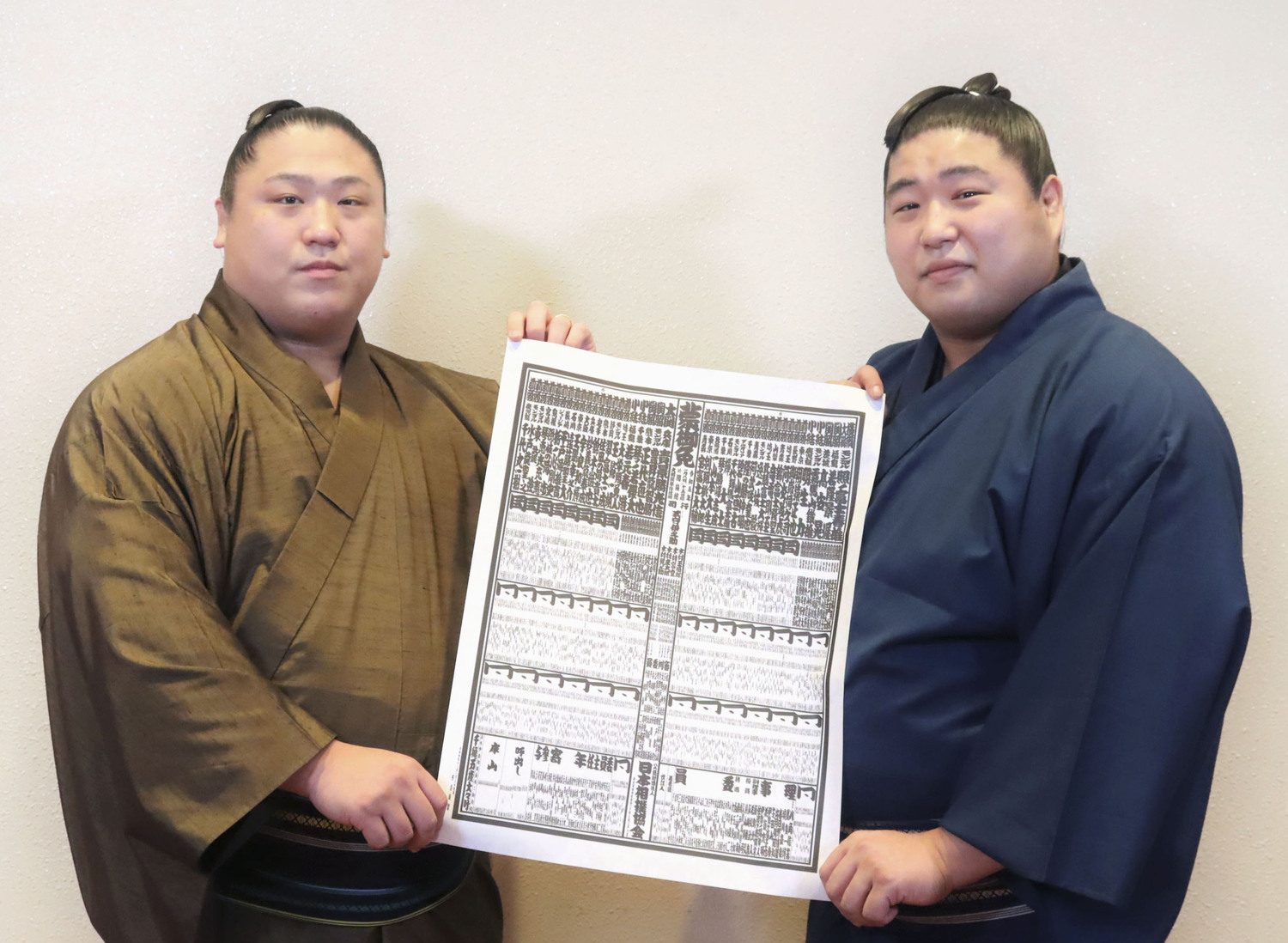 In the late 1980s and throughout the '90s, brothers Takanohana and Wakanohana electrified the sumo world which was dominated by foreign wrestlers for much of that time.
The Haneda brothers rose to the top, taking on Hawaiian-born yokozuna Akebono and Samoan grand champion Musashimaru to create what became known as the "Waka-Taka boom."
Their exploits on the raised ring delighted local fans and generated new interest in Japan's ancient sport, especially among younger audiences.
While both reached the rank of yokozuna, Takanohana, the younger of the two, was by far the most popular and successful, racking up 22 makuuchi division championships before retiring in 2003 in what was seen as the end of an era.
Wakanohana's time at sumo's highest rank was brief and injury-plagued. He was unable to win the title as a yokozuna and retired in March of 2000 with a total of five championships.
But it would not be an exaggeration to say the two brothers rejuvenated sumo at a time when Akebono and Musashimaru won a total of 23 Emperor's Cups between them.
The sport was desperately in need of a Japanese hero and Takanohana rose to the occasion.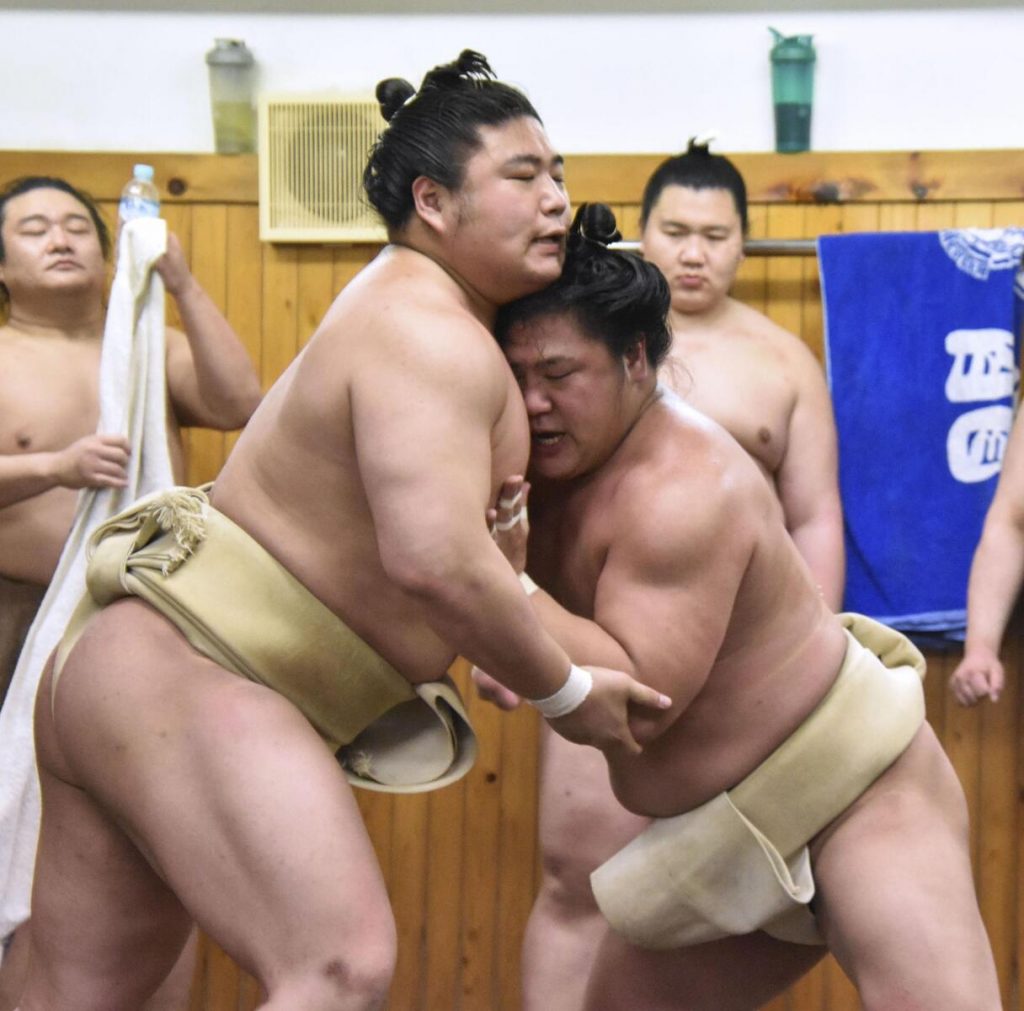 Brothers on a Mission
Now over three decades later, another sibling duo is trying to achieve similar success and reclaim a measure of national pride.
Wakatakakage, 28, won promotion to the makuuchi division in September of 2019. His older brother Wakamotoharu was not far behind, entering the elite division in January of 2022.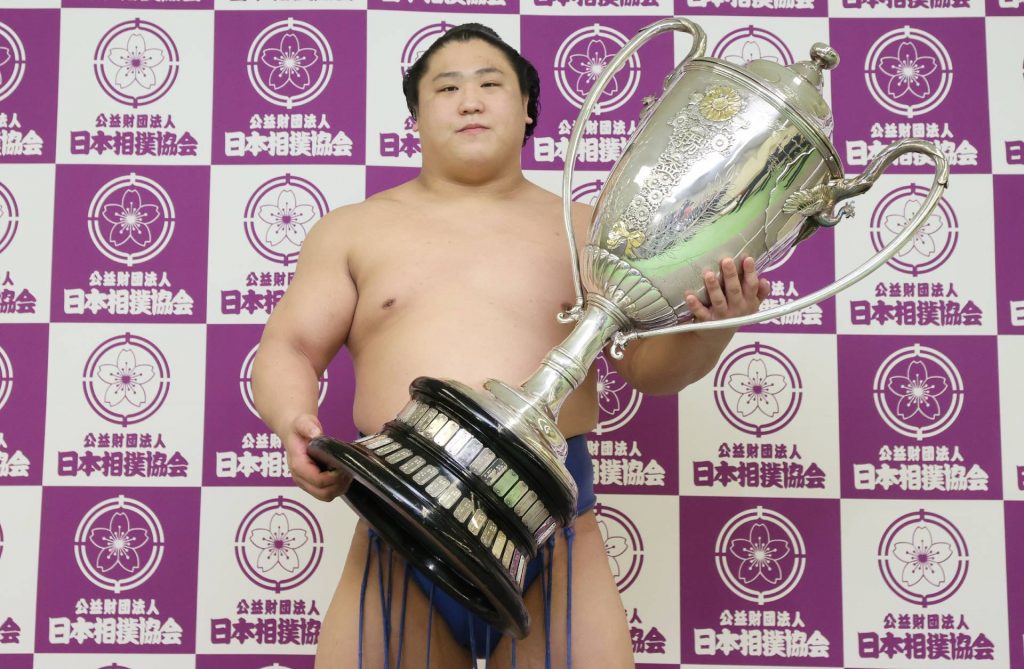 Wakatakakage's big breakthrough came when he captured his first Emperor's Cup at the Spring Grand Sumo Tournament in March of 2022 with a record of 12-3.
That was the first tournament victory by a newly promoted sekiwake in 86 years and was also the first time in 50 years that a wrestler from Fukushima Prefecture won the championship.
It also served as an inspiration for the people of his native Fukushima, which was devastated by the Great East Japan Earthquake, tsunami and nuclear disaster in 2011.
Since being promoted to the makuuchi division, the 29-year-old Wakamotoharu, currently ranked as a komusubi, has posted a winning record in every basho except July of 2022.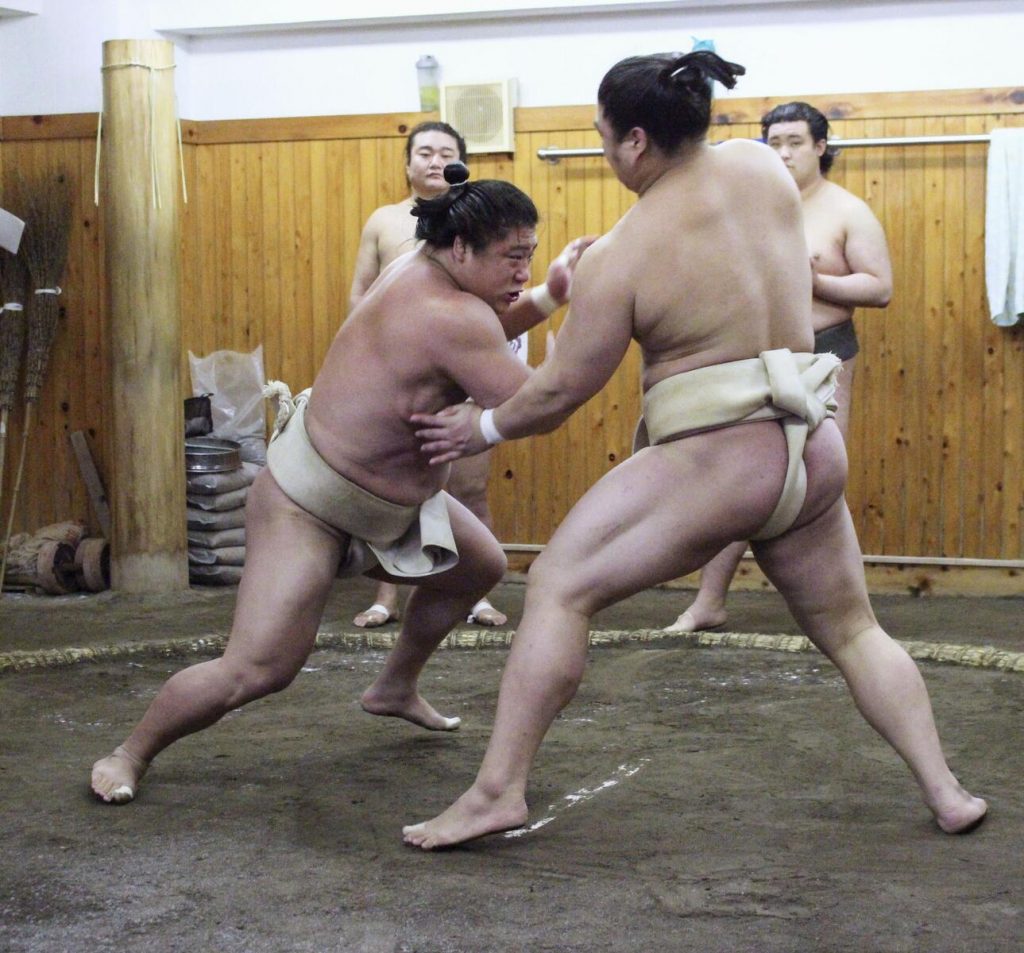 Future Promotion to Yokozuna?
It's easy to see why the popular brothers draw comparisons to Takanohana and Wakanohana. Is promotion to yokozuna in their future?
The sumo world sure hopes so. It hasn't had a Japanese grand champion since Kisenosato hung up his mawashi in 2019 after winning just two titles.
And the two brothers are emerging at what could be an opportune time. Hampered by knee injuries, Terunofuji's days as a yokozuna appear numbered.
"It's something that is right before my eyes," said Wakatakakage, who at sekiwake is closer to a grand champion than his brother. "So it is definitely something that I am aiming for and will work my hardest to achieve."
Ozeki Takakeisho is in line for possible promotion to yokozuna if he wins the upcoming Spring Basho (March 12-26) in Osaka.
But many sumo experts see Takakeisho as a one-dimensional wrestler who relies too heavily on his thrusting technique.
The brothers Wakatakakage and Wakamotoharu are seen as more technically skilled grapplers who can rely on a variety of techniques to defeat their opponents.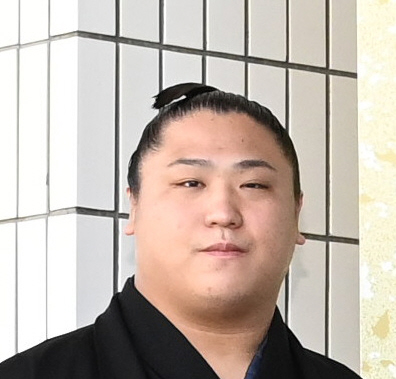 Insights on Wakatakakage
NHK sumo analyst Hiro Morita says Wakatakakage needs to be more consistent by getting better results in the first week of tournaments.
Since winning the title in March, Wakatakakage has posted only one double-digit win-loss record (11-4 in September of 2022).
"He has to perform much better in the first week of a two-week tournament," Morita says.

The analyst continues: "He always stumbles too many times during the first week then finishes strong, [and] he has to get rid of his tendency of losing too many bouts early in the tournament."
Morita adds that Wakatakakge could use an extra 10 kilograms in order to better handle larger opponents and score 33 wins over three consecutive tournaments. That is a loosely defined benchmark for achieving promotion to ozeki, which would be the next step up for Wakatakakage.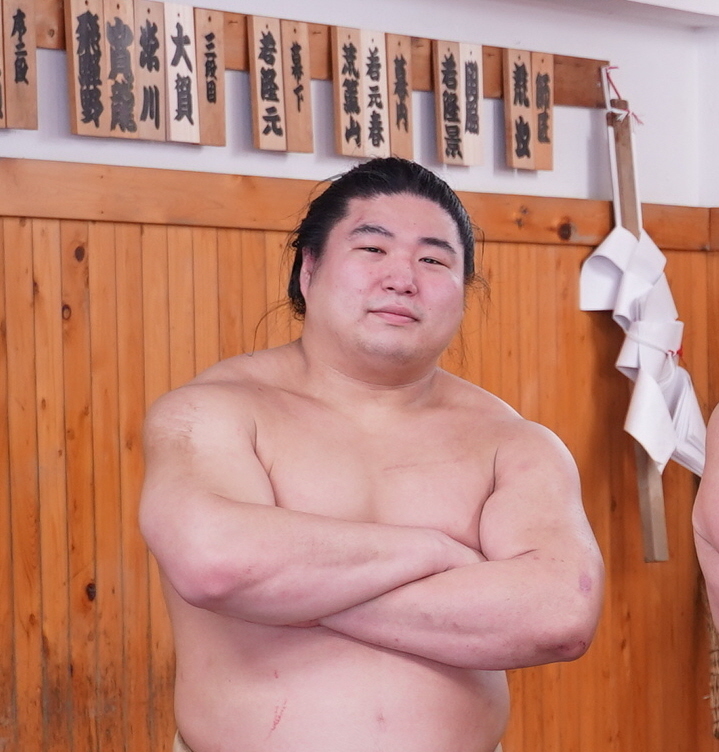 Family's Sumo Roots
Just like Takanohana and Wakanohana, Wakatakakage and Wakamotoharu come from a sumo family. They are the grandchildren of former komusubi Wakabayama.
Wakatakakage and Wakamotoharu are the 19th pair of brothers in sumo to reach the sekitori level (pro ranks).
At 124 kilograms, Wakatakakage is below the average weight for a sekitori but makes good use of his speed and agility.
His preferred technique is to get a right-hand inside, left-hand outside grip on the belt and use either a force-out, push-out or push-out-from-behind technique.
At 146 kilograms, Wakamotoharu is the larger of the two. His highest rank so far is komusubi, which he fought at for this year's New Year Basho in January, going 9-6.
Wakamotoharu is similar to his brother in that he prefers to get a grip on his opponent's belt and use his speed and agility to win.
Morita sees Wakamotoharu as a late bloomer who has potential to surpass his brother.
"Wakamotoharu is the more physically gifted between the two," Morita said. "I see him winning in a more dominating style. Wakamotoharu can overpower his foes, but the same can't be said for Wakatakakage."
Supporting Each Other
The two brothers say one of their biggest advantages over other wrestlers is that they are able to push each other.
"We are very close in age so during training and tournaments we are able to help motivate each other and that is a merit," Wakatakakage said.
Wakamotoharu added, "We do motivate each other for sure and I really don't want to lose to my brother, so it is a big thing for me to have him in sumo."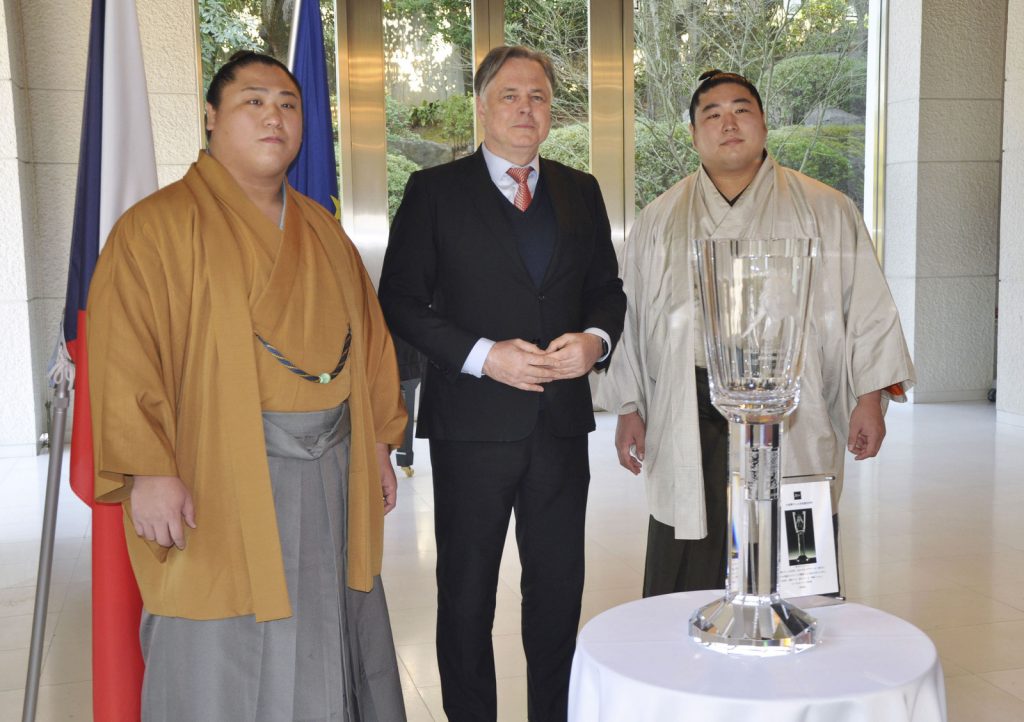 Martin Tomco (center), Ambassador of the Czech Republic to Japan, stands with Wakatakakage (left) and Wakamotoharu in front of the Czech Cup at the Czech Embassy in Tokyo on February 6. (KYODO)
Special Recognition at Czech Embassy
The two visited the Embassy of the Czech Republic in Tokyo on Monday, February 6 for a delayed celebration of the 50th anniversary of the awarding of the Czech Cup. The ceremony was supposed to take place in 2020 but was delayed until 2023 due to COVID restrictions.
According to a long tradition established in 1970, the Ambassador of the Czech Republic presents the winner of each grand sumo tournament with the Czech Cup, which is made of crystal.
During their visit to the embassy the two brothers got to sample some Czech cuisine and said they were eager to someday visit the country. But for now they will concentrate on moving up the ranks with the goal of ultimately making it to the top.
"I'm getting a lot of support and motivation from my brother," Wakamotoharu said.

The older brother added, "I'll just keep working hard and trying my best."
RELATED:
Author: Jim Armstrong
The author is a longtime journalist who has covered sports in Japan for over 25 years. You can find his articles on SportsLook.