Oho Topples Hoshoryu to Create Three-Way Tie For the Lead at Kyushu Basho
The rank-and-filer dominated his Mongolian opponent to set up a thrilling finish in the 15-day Kyushu Basho.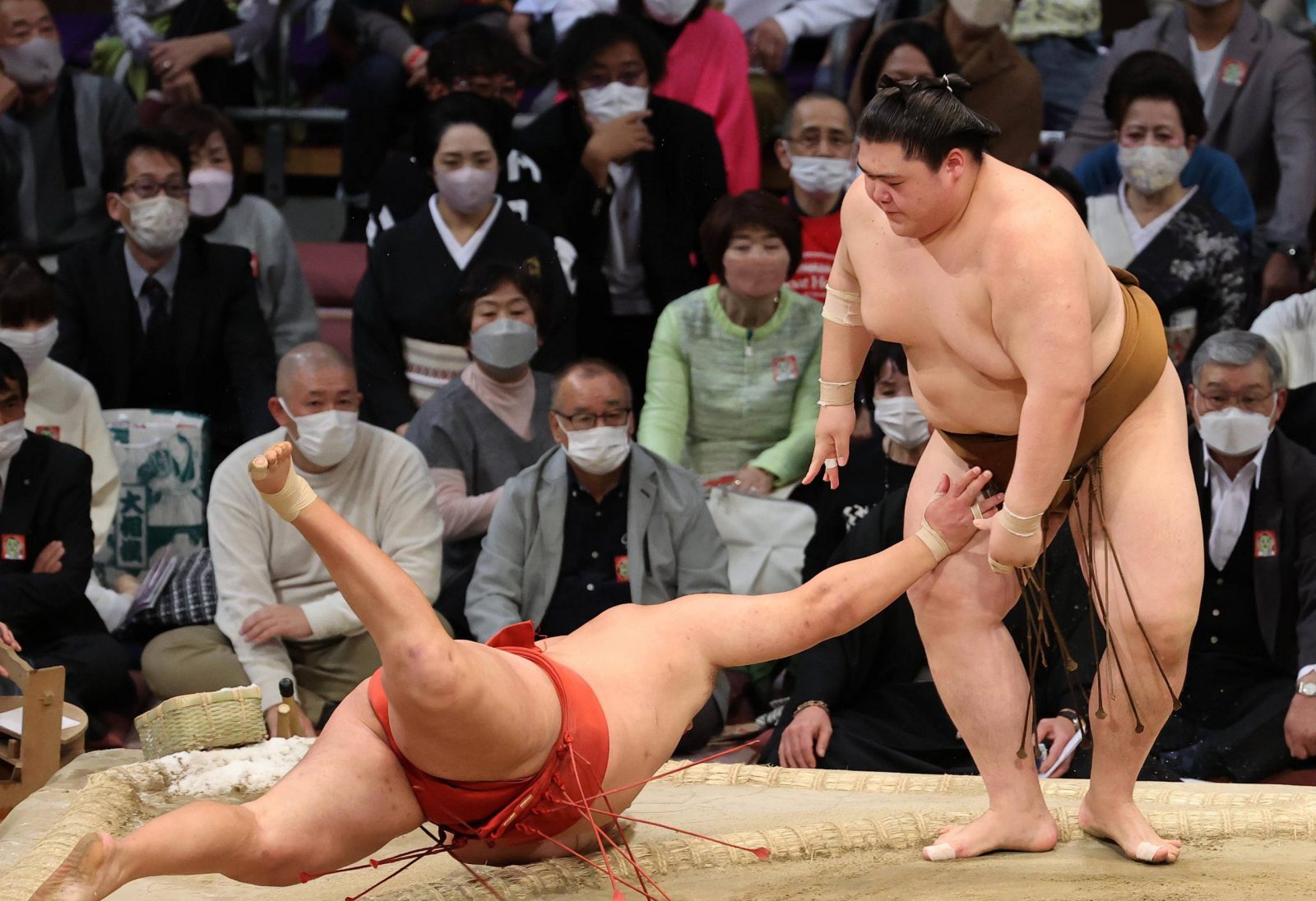 Rank-and-filer Oho defeated Mongolian Hoshoryu on Thursday, November 24 to create a three-way tie for the lead heading into the final three days of the Kyushu Grand Sumo Tournament.
No. 13 maegashira Oho, who is 22, swatted down sekiwake Hoshoryu in Thursday's featured bout at Fukuoka Kokusai Center, giving both wrestlers a 10-2 record.
Hoshoryu, 23, had won eight bouts in a row but was completely overwhelmed by the younger Oho, who dodged to his side after the face-off and, showing the poise of a veteran, calmly swatted his opponent to the dirt surface.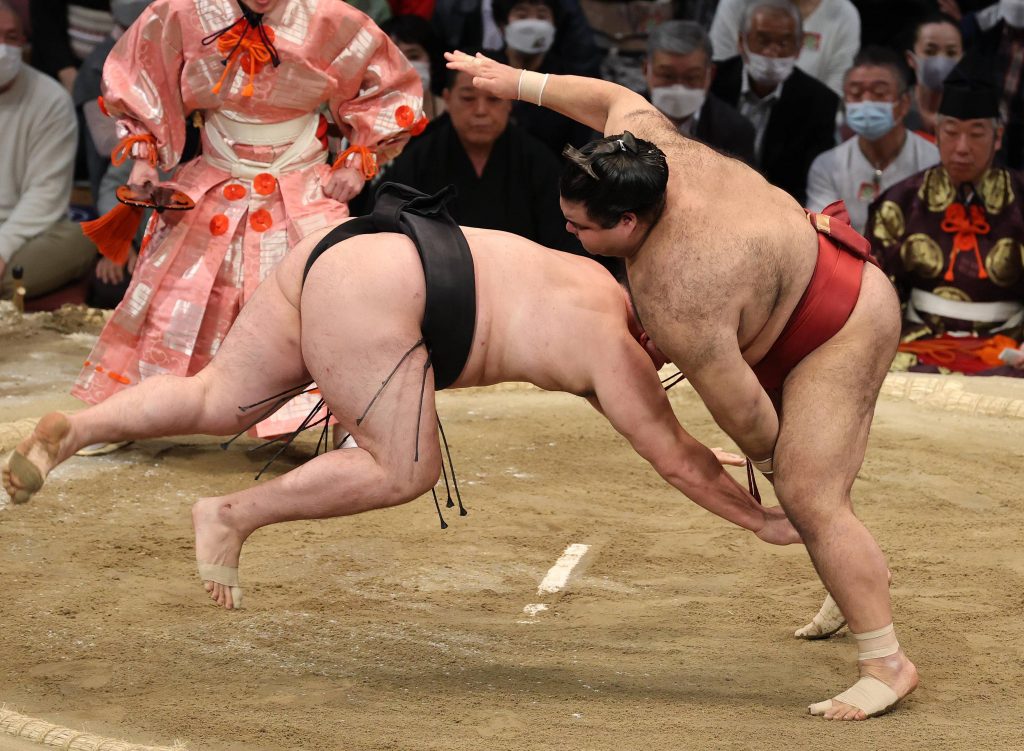 Top maegashira Takayasu hauled down sixth-ranked maegashira Ryuden in an earlier bout to also improve to 10-2.
Takayasu, Hoshoryu and Oho are all chasing their first Emperor's Cup.
Both Hoshoryu and Oho have strong family ties to the sport's elite.
Mongolian Hoshoryu is the nephew of former yokozuna Asashoryu. Oho is the son of former sekiwake Takatoriki and the grandson of former yokozuna Taiho.
Hoshoryu's Rise in Prominence
The 23-year-old Hoshoryu has shown steady progress since being promoted to the elite makunouchi division in September of 2020.
His breakout tournament was in July of 2021 when he went 10-5 as a No. 5 maegashira and won a Technique Prize for that showing.
He went 11-4 in the New Year tournament in January and was promoted to komusubi for the Spring Basho.
After racking up winning records in three straight tournaments, he was promoted to sekiwake for the September tournament where he went 8-7.
A Look at Oho's Year in Sumo
Oho was promoted to the makunouchi division for the New Year tournament as a No. 18 maegashira.
He got off to a solid start going 7-3 over the first 10 days, but then lost all five of his remaining bouts to finish at 7-8.
His best result in the top flight so far has been an 8-7 record as a No. 15 maegashira in the July meet in Nagoya.
In the previous tournament in September, Oho once again got off to a good start but faltered over the second week, losing his last five bouts to finish at 8-7.
Takayasu Chasing Elusive First Title
Compared to Oho and Hoshoryu, Takayasu, at 28, is a wily veteran. He has come close to winning the title many times, but has always come up short.
Takayasu will face Oho on Friday, while Hoshoryu squares off against ozeki Takakeisho.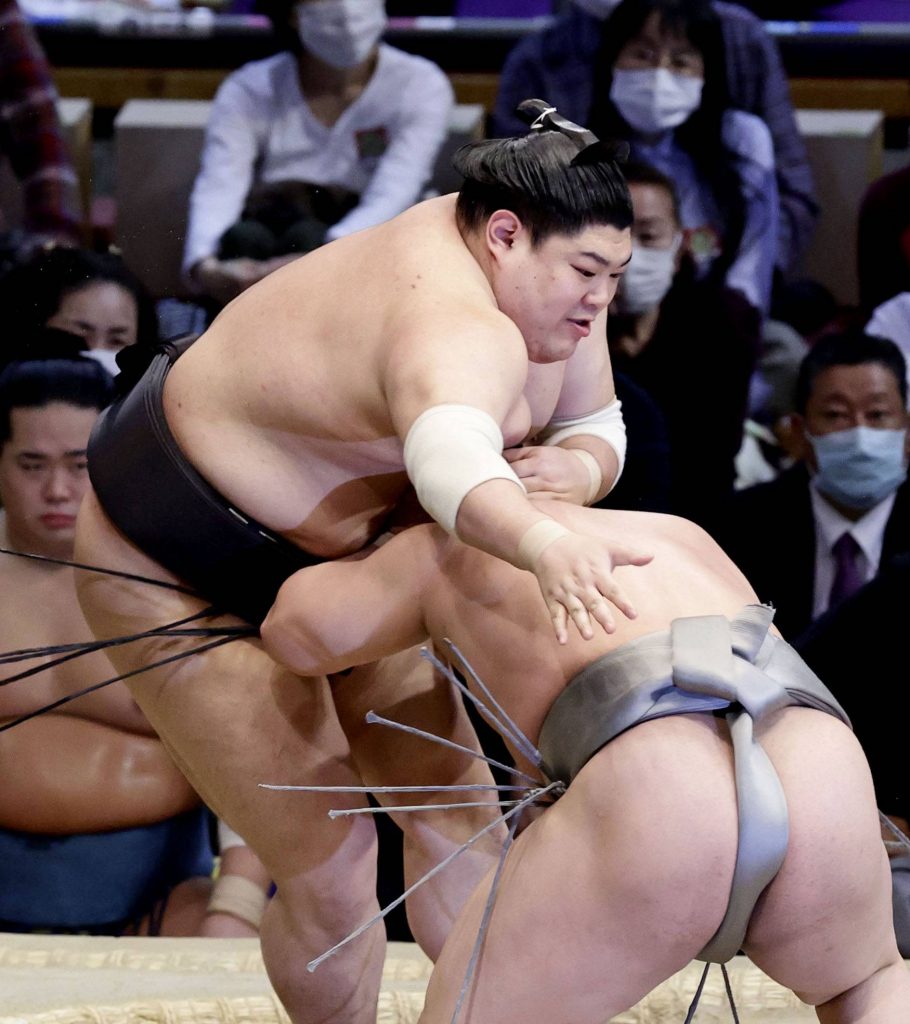 In other major bouts on Day 12, No. 9 maegashira Abi kept his title hopes alive when he deployed a spectacular arm throw to send sekiwake Wakatakakage sprawling to the dirt surface.
Abi improved to 9-3 while Wakatakakage fell to 6-6.
Ozeki Takakeisho is still very much in the hunt after he deployed a barrage of arm thrusts to the upper body to all but eliminate Nishikifuji from contention.
Takakeisho picked up his ninth win in 12 matches. Fifth-ranked maegashira Nishikifuji slipped to 8-4.
Rank-and-filer Kagayaki is also in the group of three wrestlers at 9-3 after he shoved out top maegashira Kotonowaka, who was handed his fifth loss against seven wins.
Shodai Falls to 5-7
In the day's final bout, komusubi Kiribayama defended well against Shodai after the face-off and then used several powerful arm thrusts to send the ozeki out over the edge.
It was a crucial blow to Shodai, who needs a winning record in this tournament to maintain his ozeki status for the next basho. He dropped to 5-7 and now needs to win all three of his remaining bouts. Mongolian Kiribayama improved to 8-4.
Author: Jim Armstrong
The author is a longtime journalist who has covered sports in Japan for over 25 years. You can find his articles here.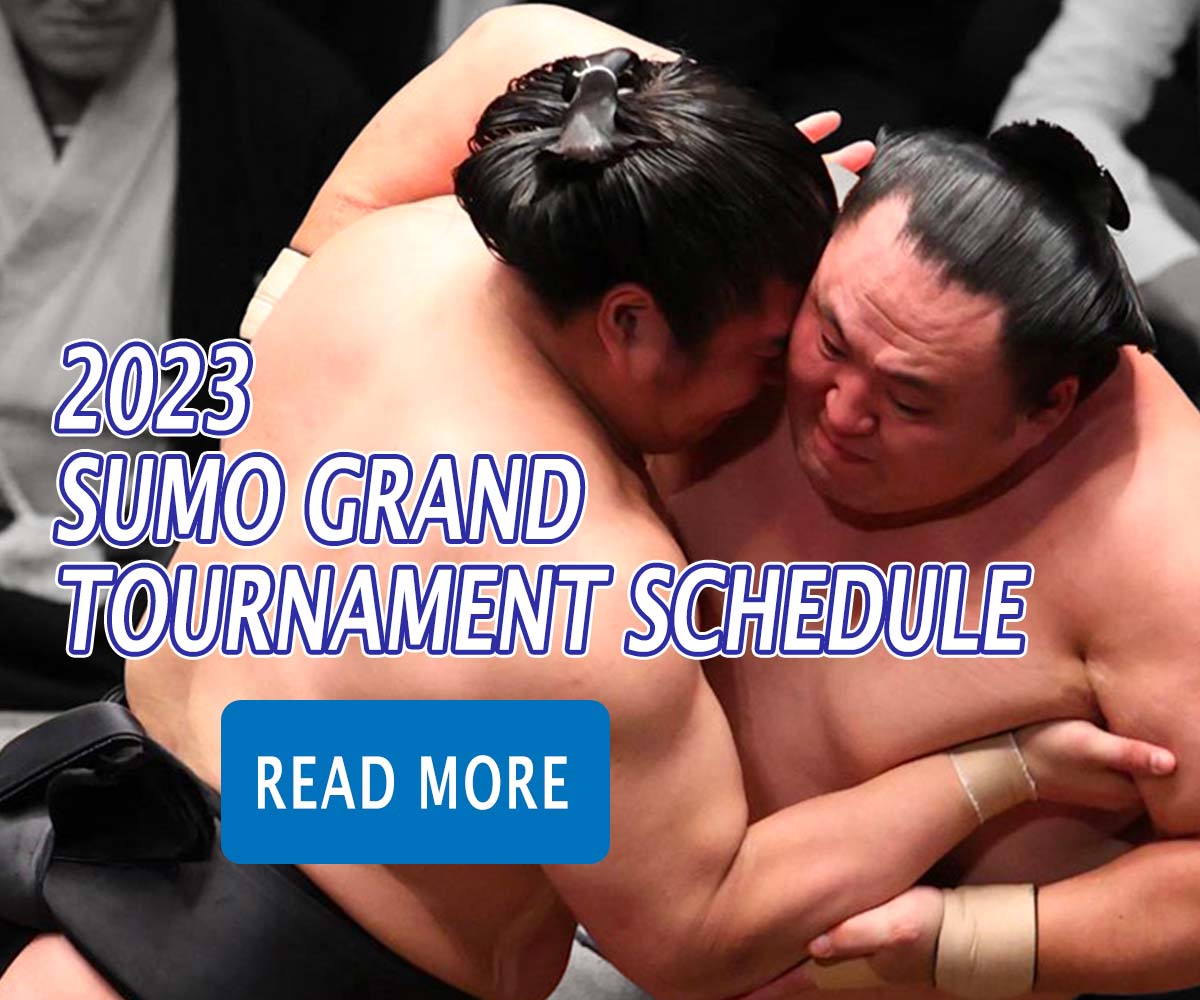 Subscribe to Our Newsletter