Hoshoryu Moves into Sole Possession of the Lead with One-Sided Win over Mitakeumi
Mongolian grappler Hoshoryu is bidding for his first-ever Emperor's Cup with four days left in the 15-day Kyushu Grand Sumo Tournament.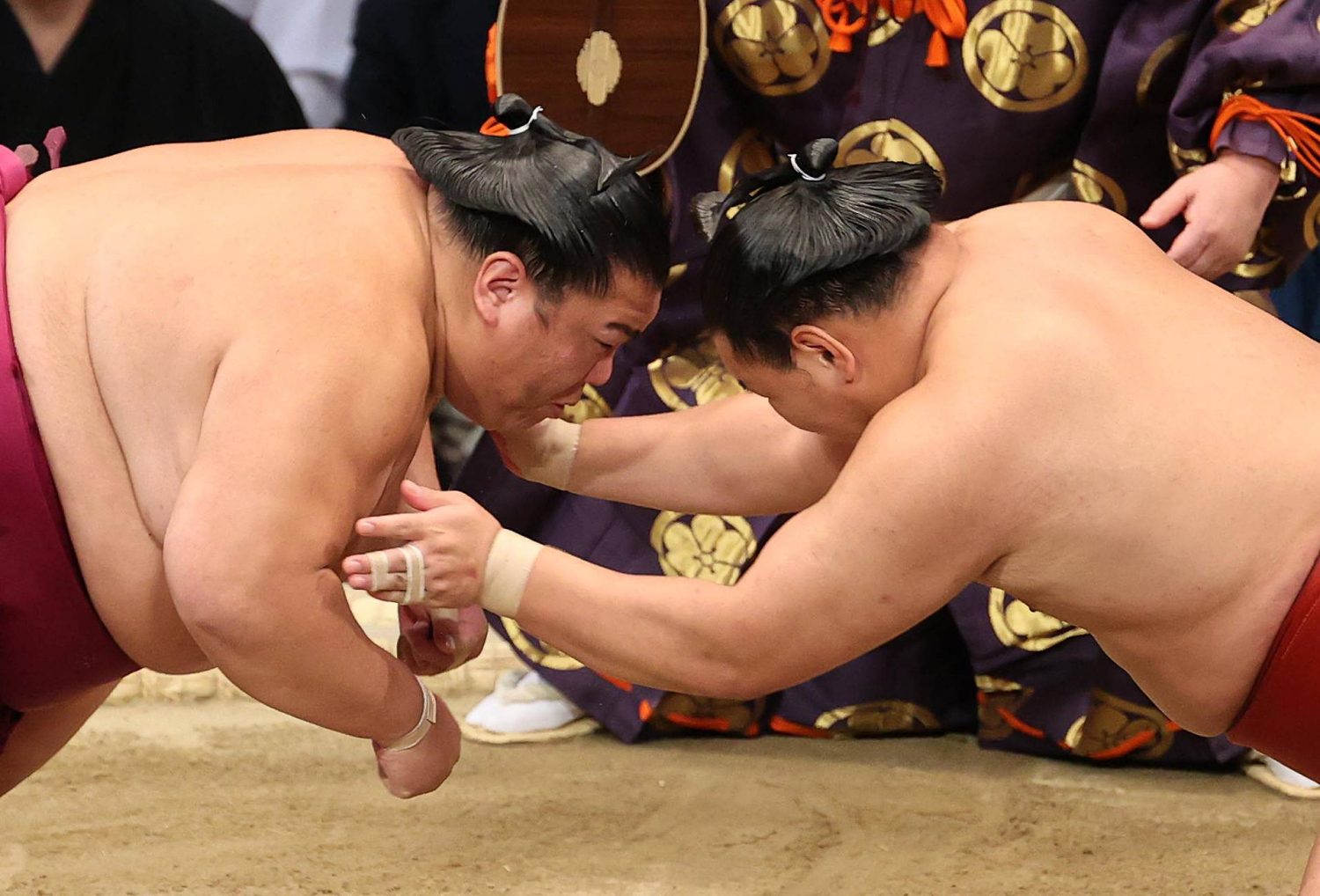 Mongolian Hoshoryu overpowered former ozeki Mitakeumi on Wednesday, November 23 to move into sole possession of the lead with just four days remaining in the Kyushu Grand Sumo Tournament.
Hoshoryu immediately got a left-hand outside grip of the belt of Mitakeumi and drove the sekiwake out in a matter of seconds to improve to 10-1.
Mitakeumi, who failed to secure the 10 wins needed to regain ozeki status in this tournament, put up almost no resistance and dropped to 4-7.
Sekiwake Hoshoryu, the nephew of former yokozuna Asashoryu, is bidding for his first Emperor's Cup and will face Oho on Thursday. Oho (9-2) lost to Abi on Day 11 to fall one win back.
Abi used his trademark double-handed arm thrusts to the neck to knock rank-and-filer Oho out of the lead while putting himself in contention.
No. 9 maegashira Abi, who was coming off two straight losses, was eager to get back in the win column and improved to 8-3.
"I was able to concentrate well," Abi said. "I was able to snap a two-bout losing streak and regroup. I'm not really thinking about the wins and losses, just trying to give it my all."
Takayasu Stays in Title Hunt
Veteran Takayasu, a top maegashira, defeated up-and-coming grappler Nishikifuji with a frontal push-down at the edge to move to 9-2. Fifth-ranked maegashira Nishikifuji fell to 8-3.
Takayasu is also bidding for his first championship and will face  Ryuden on Day 12.
In other major bouts, ozeki Shodai took a big step toward securing a winning record in this tournament when he shoved out Wakatakakage to improve to 5-6. 
It is still an uphill battle for Shodai, who needs to win three or the last four bouts to maintain his ozeki status for the next tournament.
It's been a disappointing tournament for sekiwake Wakatakakage, who came into the 15-day Kyushu Basho with championship hopes but dropped to 6-5.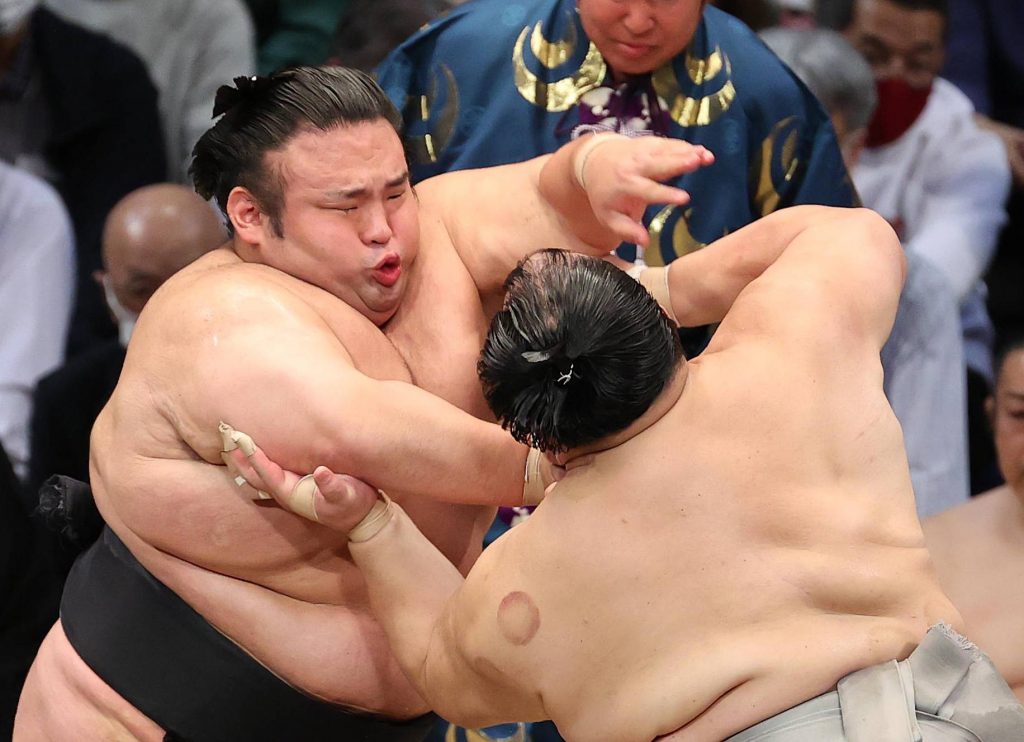 Takakeisho Improves to 8-3
In the day's final bout at Fukuoka Kokusai Center, ozeki Takakeisho wrapped up a winning record when he swatted down No. 5 Hokutofuji (6-5) to pick up his eighth win against three losses.
Komusubi Kiribayama deployed a perfect outside leg trip to topple No. 6 maegashira Ryuden and give both men a record of 7-4.
In a battle of heavyweights, top maegashira Kotonowaka spun Ichinojo around after a prolonged standoff and shoved the No. 2 maegashira out over the edge to move to 7-4.
No. 2 maegashira Ichinojo, who won the July tournament, has struggled in this meet and dropped to 2-9.
Sixth-ranked maegashira Nishikigi beat Tamawashi for the first time and ensured the September tournament winner will finish the current meet with a losing record.
With the thrust-out victory, Nishikigi improved to 5-6 while komusubi Tamawashi dropped to 3-8.
Daieisho Gets 300th Win in Top Division
Daieisho secured his 300th victory in the makunouchi division when he used several powerful arm thrusts to send Meisei backpedaling out over the edge.
Komusubi Daieisho improved to 5-6 while No. 2 maegashira Meisei saw a four-bout win streak come to an end and dropped to 6-5.
Third-ranked maegashira Midorifuji deployed a textbook beltless arm throw to slam Tobizaru down to the dirt surface and improve to 6-5. Komusubi Tobizaru, who started the tournament with three straight wins, dropped to 5-6.

Author: Jim Armstrong
The author is a longtime journalist who has covered sports in Japan for over 25 years. You can find his articles here.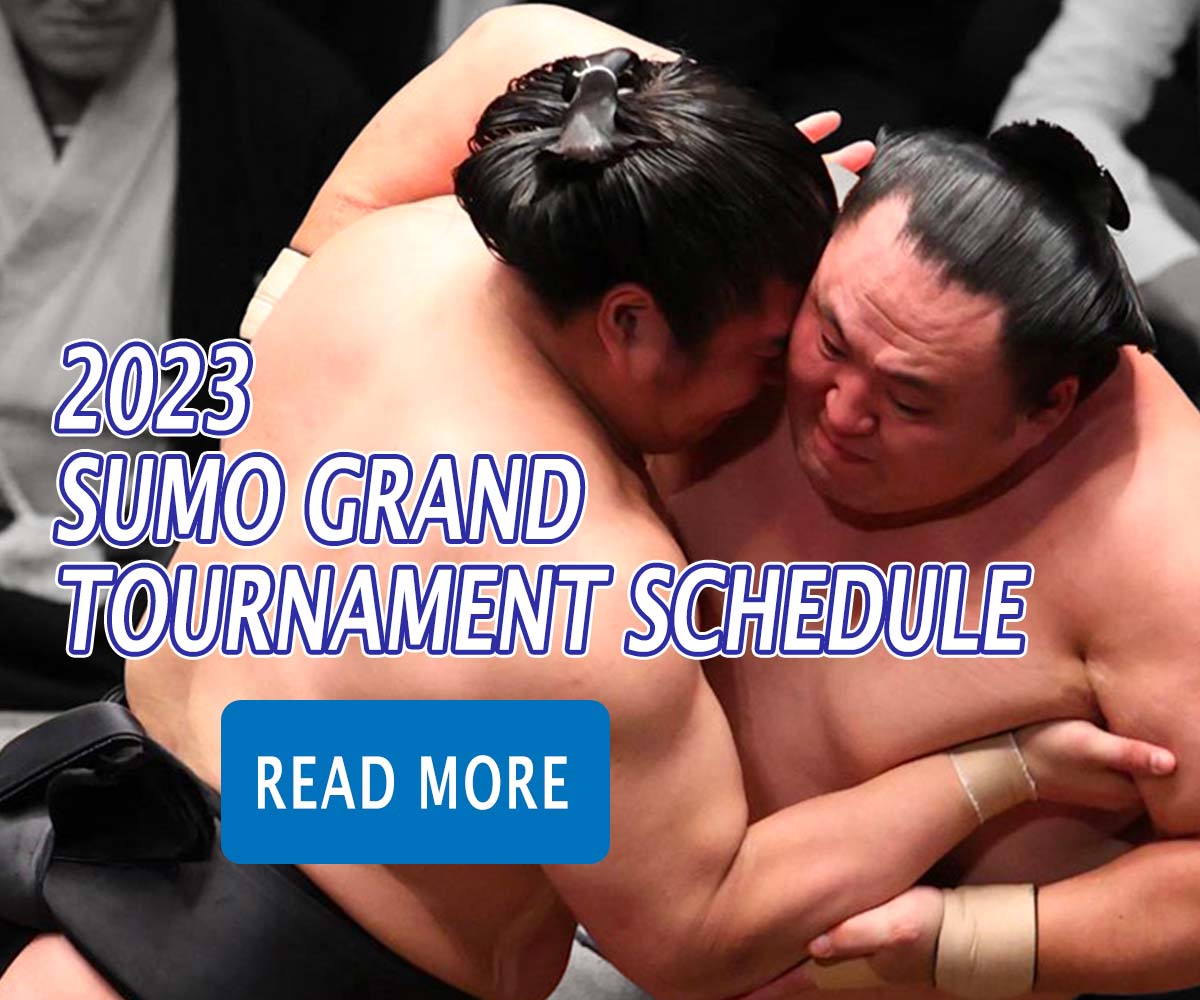 Subscribe to Our Newsletter