Hoshoryu Defeats Shodai to Maintain Share of Lead at Kyushu Basho
Sekiwake Hoshoryu is tied with rank-and-filer Oho as the 15-day tournament enters the homestretch in Fukuoka.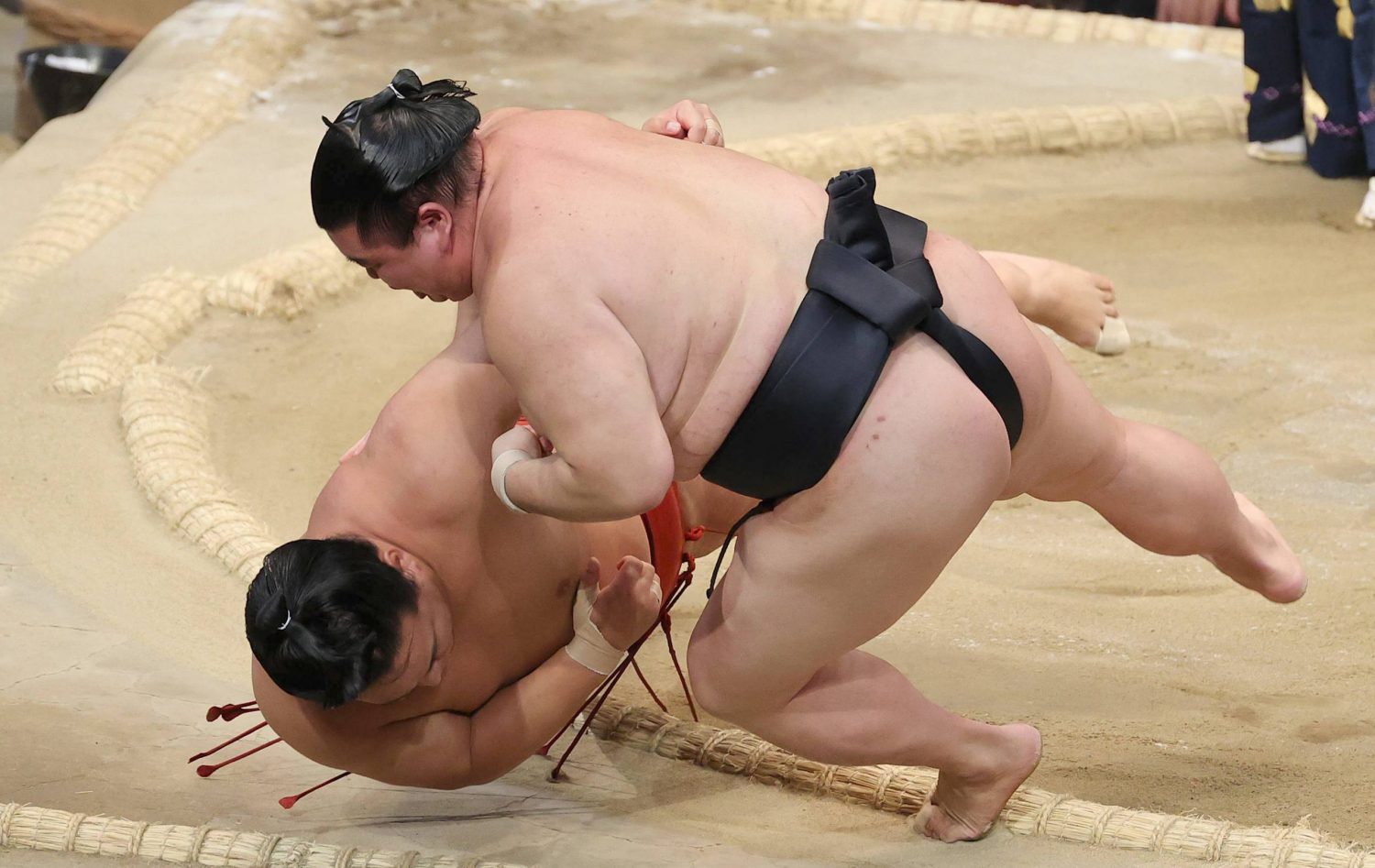 Mongolian Hoshoryu toppled ozeki Shodai on Tuesday, November 22 to remain tied for the lead with rank-and-filer Oho on Day 10 of the Kyushu Grand Sumo Tournament.
In the day's final bout at Fukuoka Kokusai Center, sekiwake Hoshoryu drove Shodai to the edge where he deployed a frontal crush-out to improve to 9-1 in the 15-day Kyushu Basho.
"I was able to do my brand of sumo and I just want to focus on the basics," Hoshoryu said. "I'm not thinking about the championship. Just focusing on things one day at a time."
It was a painful loss for Shodai, who dropped to 4-6. The kadoban ozeki needs at least eight wins to maintain his ozeki status and will have to win four of his remaining five bouts, a tall order.
Takayasu and Nishikifuji are one win off the pace at 8-2.
Top maegashira Takayasu stayed one win off the pace and wrapped up a winning record when he slapped down Tobizaru to improve to 8-2. Komusubi Tobizaru couldn't find a counterattack against the former ozeki and dropped to 5-5.
Takayasu, who lost to Meisei the previous day, is bidding for his first-ever Emperor's Cup and was determined to get back in the win column on Day 10.
"I was off my game yesterday so it was good to turn things around," Takayasu said. "I just decided to go for it. I got a good face-off and focused on going forward and was able to do that."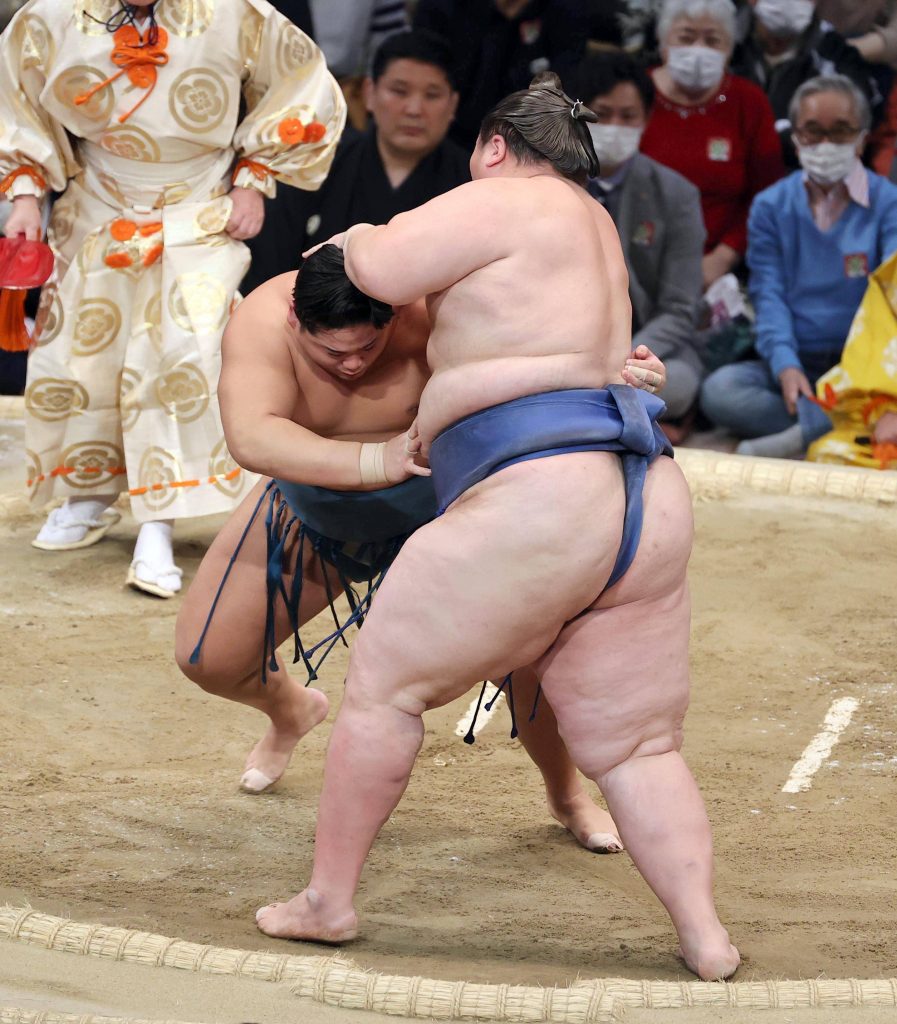 Still in Contention
Fifth-ranked maegashira Nishikifuji stayed right in the title chase when he drove Ichinojo out to improve to 8-2. Mongolian Ichinojo, a No. 2 maegashira, fell to 2-8.
Nishikifuji also wrapped up a winning record. In his first two tournaments in the elite makuuchi division, Nishikifuji posted identical records of 10-5 and is well on his way to equalling or improving on that.
"He is a big opponent, so it was important to get a good face-off [and] I've been moving forward well," Nishikifuji said. "My coach has been encouraging me to stay aggressive and I'm happy to wrap up a winning record."
Another Victory for Oho
In an earlier bout, No. 13 maegashira Oho got both hands on the belt of Aoiyama and hoisted the giant Bulgarian out over the straw ridge to improve to 9-1. Aoiyama, a No. 10 maegashira, dropped to 4-6.
Ozeki Takakeisho was pushed back at the face-off but recovered with his bread-and-butter arm thrusts to shove out Kiribayama and stay in the title chase at 7-3.
Komusubi Kiribayama dropped to 6-4 and is all but eliminated from contention.
Sekiwake Mitakeumi saw his chances of returning to ozeki in the next tournament quashed when he was shoved out by third-ranked maegashira Midorifuji.
Mitakeumi needed 10 wins in this tournament to regain sumo's second-highest rank but dropped to 4-6 and with five days left has no chance. Midorifuji moved to an even 5-5.
Ryuden Triumphs
No. 6 maegashira Ryuden fought off an arm thrust to the neck, spun Abi around and shoved the ninth-ranked maegashira out from behind to give both wrestlers a record of 7-3.
Rank-and-filers Kagayaki and Hiradoumi also won their Day 10 bouts and are still in contention.
September tournament winner and komusubi Tamawashi stood Wakamotoharu (5-5) up at the face-off and thrust the fourth-ranked maegashira out to pick up only his third win against seven losses.
Author: Jim Armstrong
The author is a longtime journalist who has covered sports in Japan for over 25 years. You can find his articles here.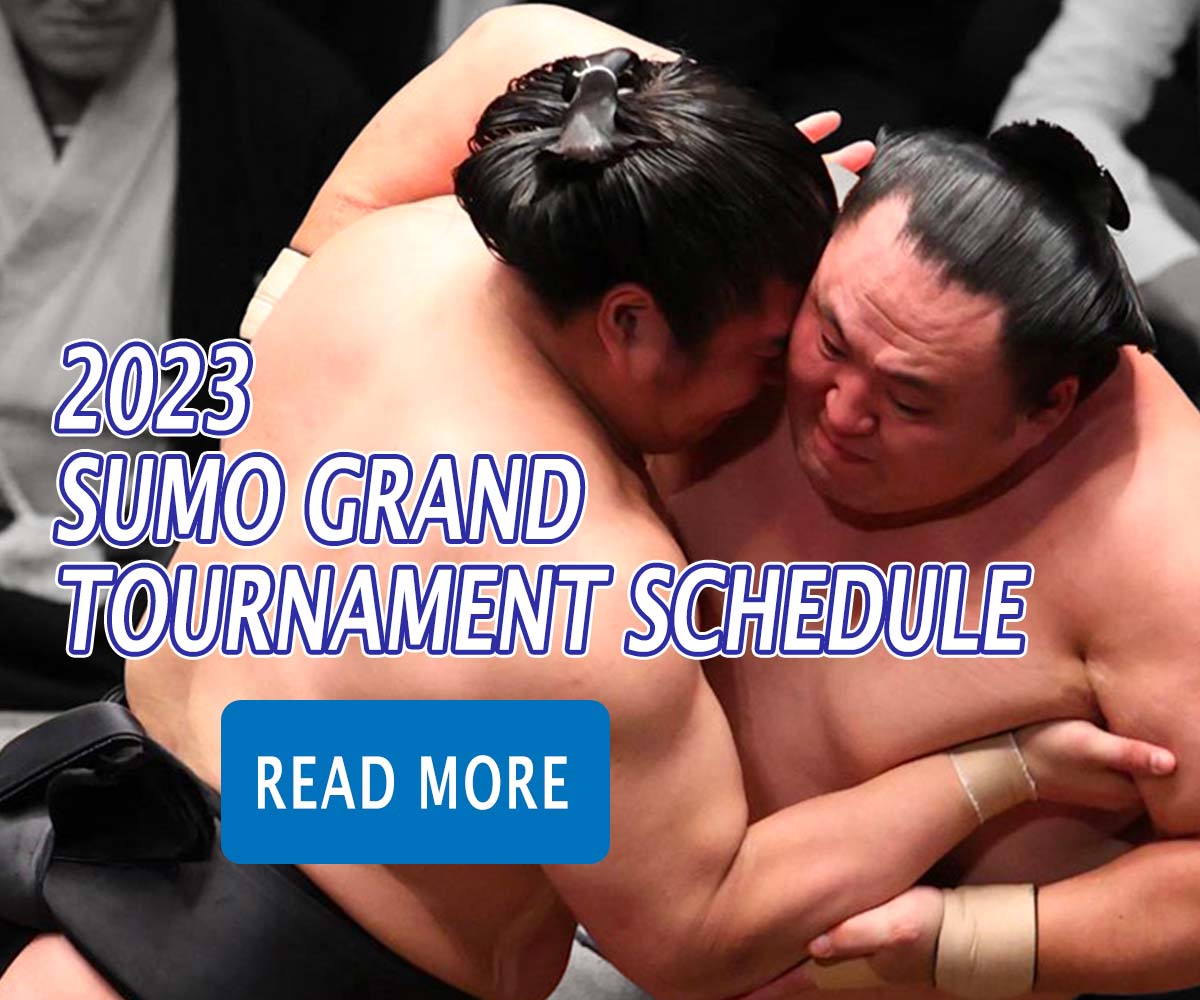 Subscribe to Our Newsletter