OLYMPIC DIGEST | Akito Watabe Comes Up Short in First Nordic Combined Event at Beijing Games
The Pyeongchang silver medalist could never recover from a sub-par jump on the normal hill.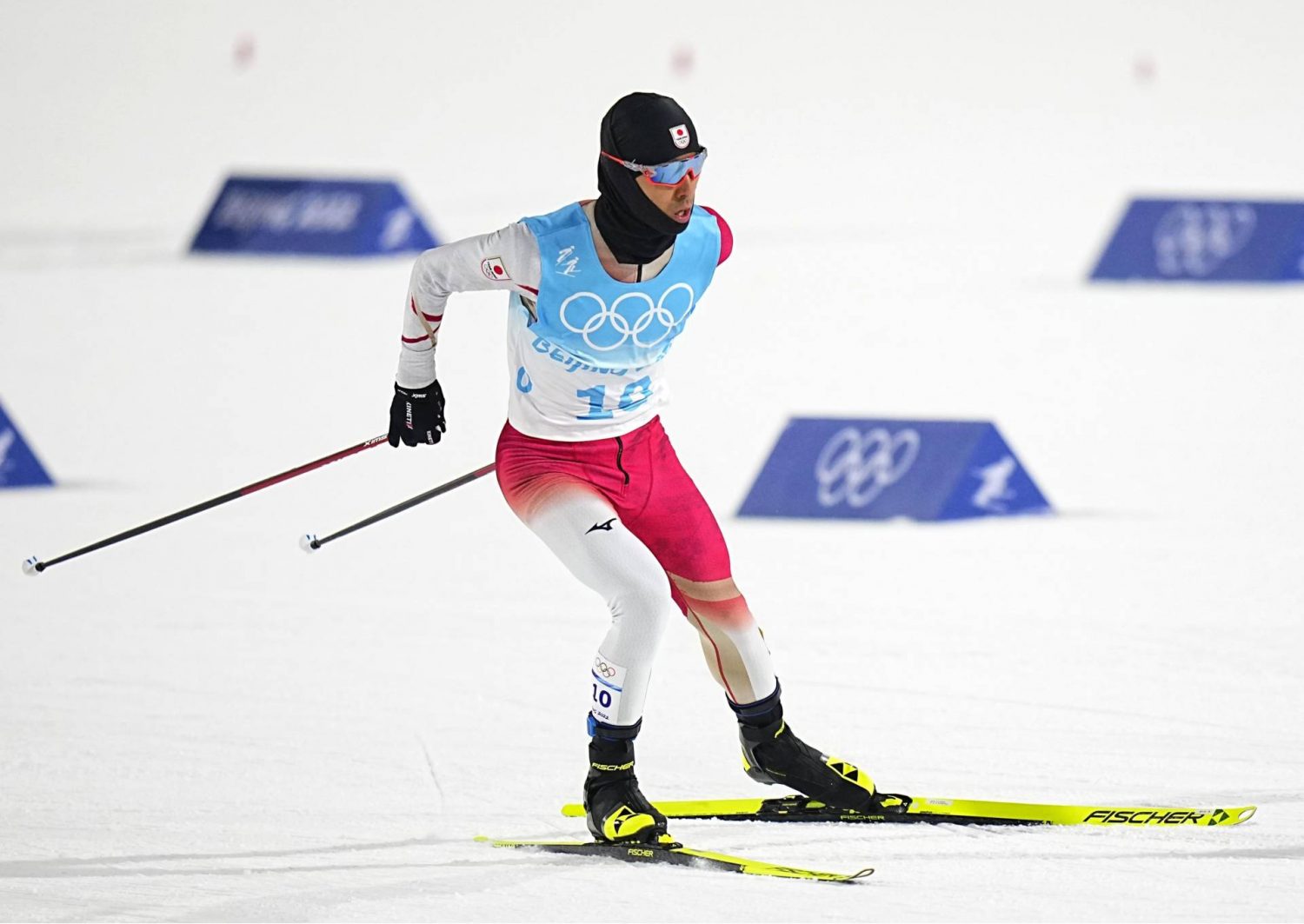 Pyeongchang Olympic silver medalist Akito Watabe couldn't overcome a sub-par effort on the ski jumping normal hill and finished seventh in the Nordic combined individual Gundersen event at the Beijing Olympics on Wednesday, February 9.
Watabe, who also won the silver medal at the Sochi Games in 2014, was tied for ninth after a jump of 98 meters meaning he started the 10-kilometer cross-country race 1 minute, 16 seconds behind compatriot Ryota Yamamoto.
Olympic debutante Yamamoto landed the longest jump of 108 meters which gave him 133 points and a 38-second head start over Austria's Lukas Greiderer at Zhangjiakou National Cross-Country Skiing Centre.
Despite the deficit, Watabe said after the ski jumping portion that he thought he could still contend for a medal.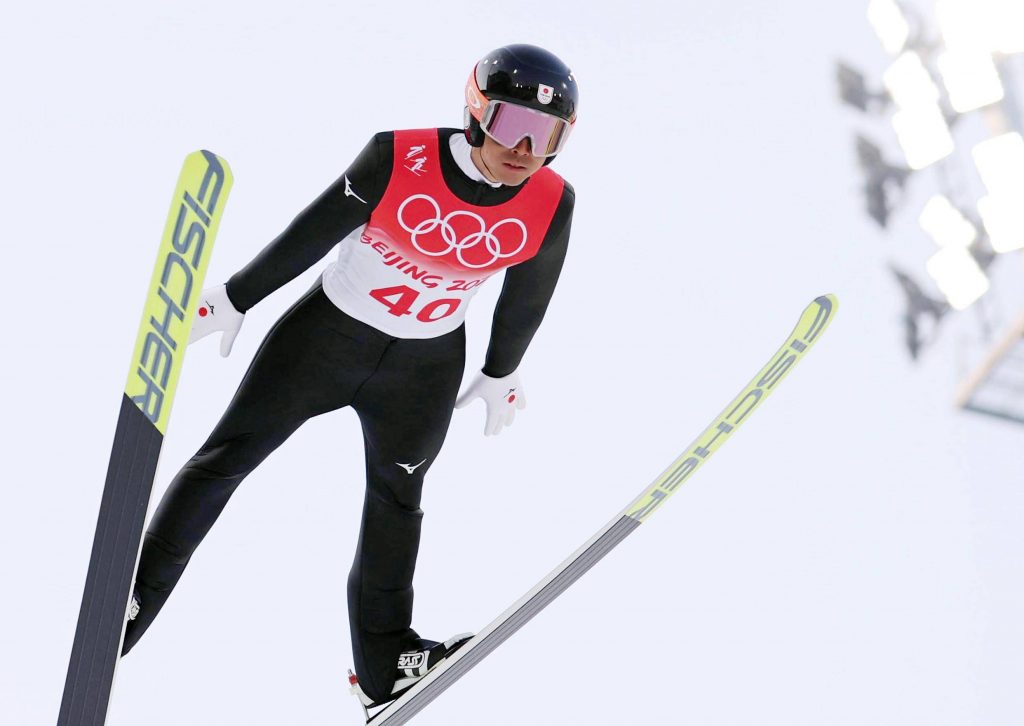 Yamamoto said after the jump that he didn't expect to hold the lead and soon relinquished it to Greiderer around the 2.5-km mark while Watabe stayed in a large chase pack behind the leaders.
At the 6-km point, Julian Schmid of Germany, third after the jump, moved into the lead followed closely by compatriot Johannes Rydzek, the defending large hill gold medalist.
Rydzek would stay in the lead for most of the race until he was suddenly overtaken on the last uphill after a sudden spurt by compatriot Vinzenz Geiger, who won gold in 25:07.7, 0.8 seconds ahead of Norway's Joergen Graabak, who also passed Rydzek.
Austrian Greiderer also overtook Rydzek on the last lap to finish with the bronze medal 6.6 seconds back.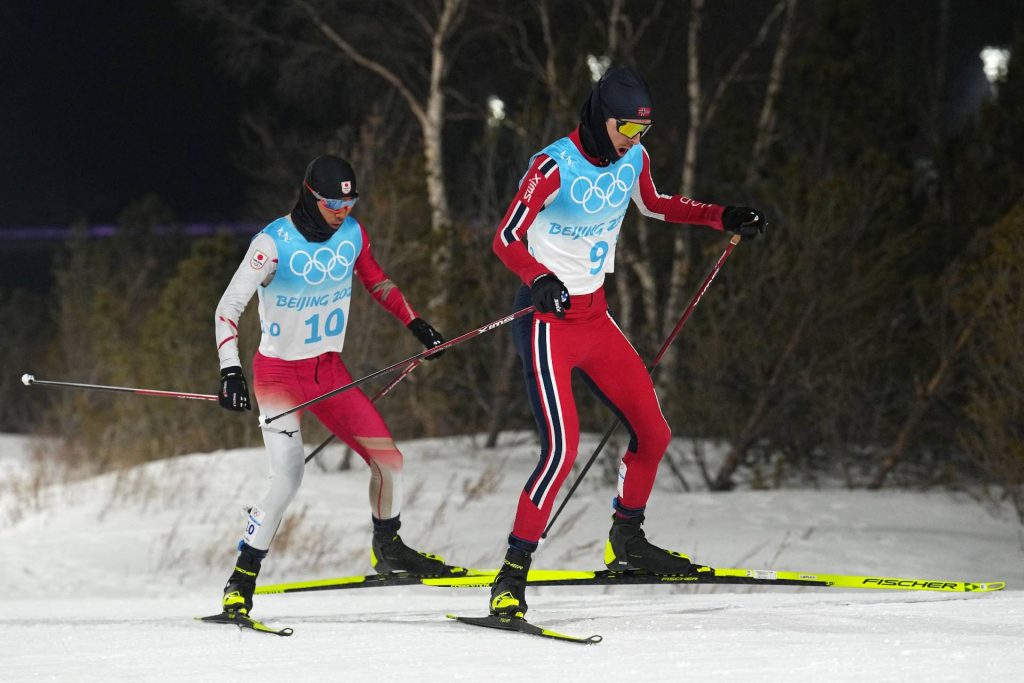 Watabe could never break free from the chase pack and never threatened the leaders. He finished seventh, 32.4 seconds off the pace.
"If I just had a little more in the tank, I think I could have contended," the 33-year-old Watabe said. "I put myself in a bit of hole with a poor jump and it was a tough course at a high altitude and I just didn't have the juice to catch up. I'll do my best to get a medal in the large hill."
Austria's Johannes Lamparter finished fourth ahead of Rydzek, who was fifth.
Yoshito Watabe, Akito's older brother, finished 13th, one place ahead of Yamamoto. Sora Yachi, also of Japan, was 30th.
Two-time defending normal hill gold medalist Eric Frenzel of Germany was absent after testing positive for the coronavirus, as did medal hope Jarl Magnus Riiber of Norway.
The large hill event is on Tuesday, February 15 followed by the team large hill event on Thursday, February 17.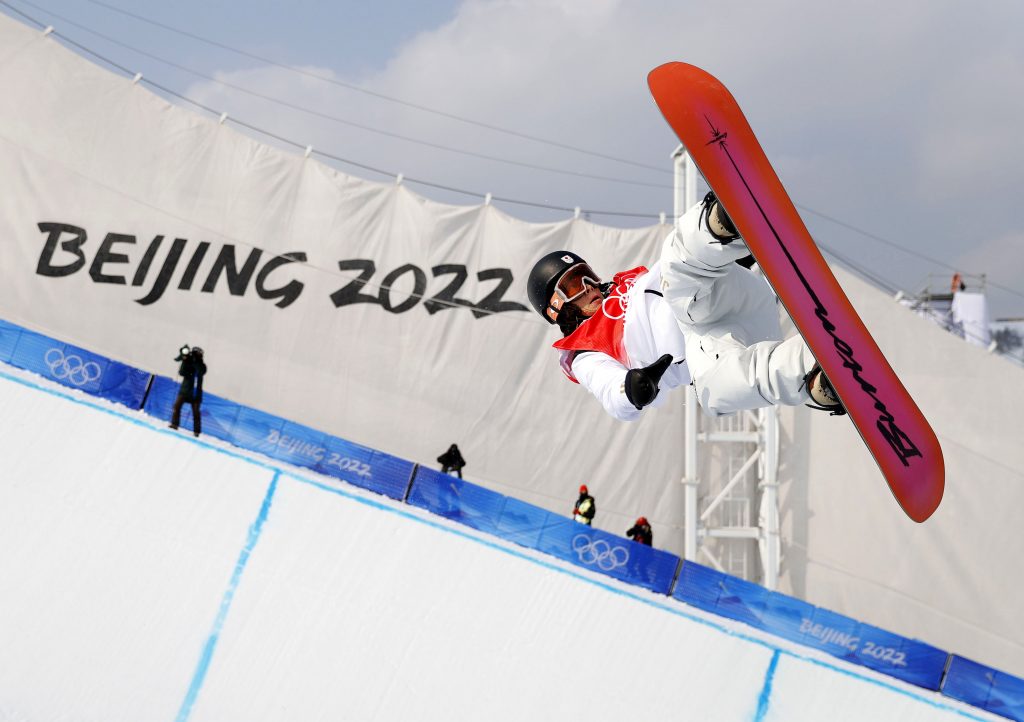 Snowboard
Four Japanese Olympians Qualify for Men's Halfpipe Final
Two-time Olympic silver medalist Ayumu Hirano delivered an eye-opening reminder that he remains one of the world's premier snowboarders in men's halfpipe qualifying at Genting Snow Park in Zhangjiakou, China, on Wednesday.

Hirano had the second-best effort on the first run (87.25 points) and took the top spot on the second (93.25) to emerge as the top-ranked snowboarder for the men's halfpipe final on Friday, February 11.
It was a breathtaking display of his aerial skills with technical precision, including a frontside double-cork 1440.
"I nailed my first run so I attacked [the second] the best I could, hoping to put myself as high as possible," Hirano was quoted as saying by Kyodo News.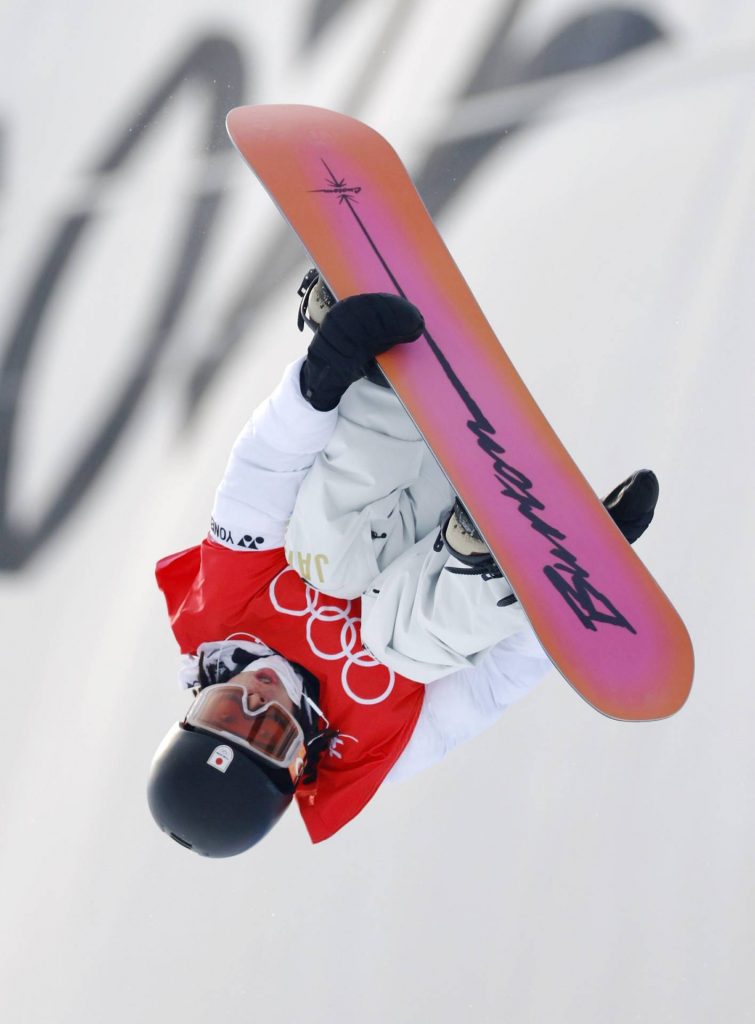 Speaking to reporters after qualifying, Hirano didn't rule out a difficult triple-cork maneuver in the final.
"I assume everyone will be doing it, so I want to take my degree of perfection to an extreme level," the 23-year-old Niigata Prefecture native told reporters.
Only the top score of the two runs is used to determine an Olympian's final rank. Twelve of 25 participants advanced to the final, including Ruka Hirano (no relation), who had the third-best total (87.00).
Reigning world halfpipe champion Yuto Totsuka, who placed 11th at the 2018 Pyeongchang Olympics as a 16-year-old debutante, was sixth in qualifying (84.50). Kaishu Hirano, Ayumu's younger brother, also secured a shot at a medal by placing ninth (77.25).

Canada's Scotty James was second (91.25) and 35-year-old American snowboard icon Shaun White, a three-time Olympic gold medalist in the event, finished fourth (86.25).
Totsuka was pleased with his performance.
"I have a run I want to do in the final, so hopefully I can win it with a successful triple [cork]," Totsuka told reporters.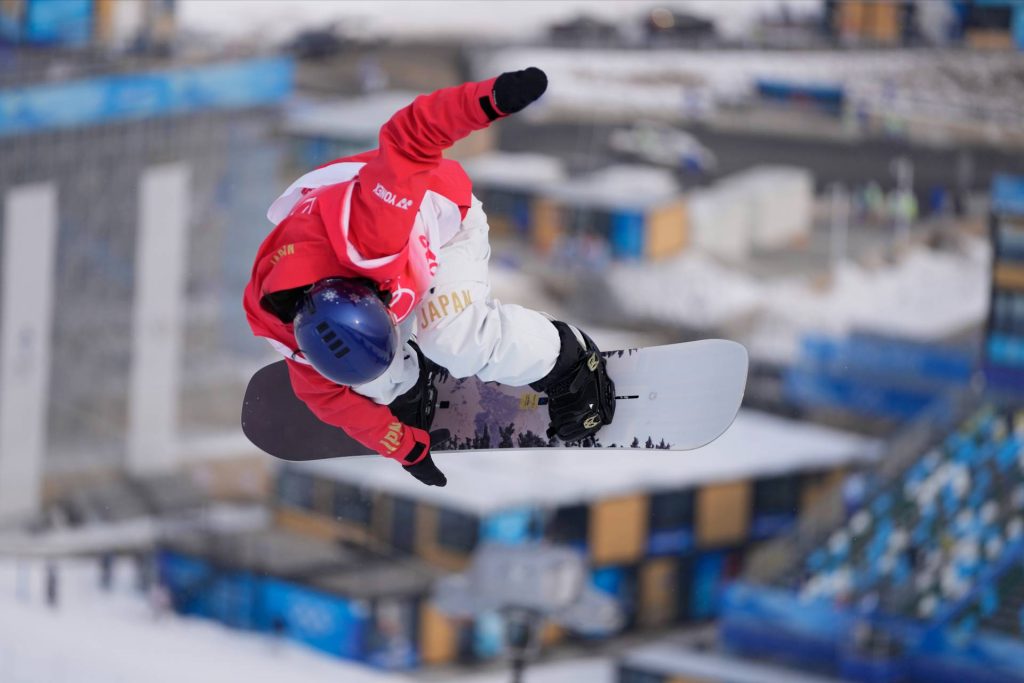 Teenager Ono, Tomita Sisters Advance to Women's Halfpipe Final
Mitsuki Ono's Olympic debut is off to a brilliant start.

The 17-year-old Ono finished second in women's halfpipe qualifying on Wednesday with a second-run score of 83.75 points at Genting Snow Park.

She scored 79.50 on her first run in the 22-woman event on an ultra challenging course whose halfpipe length is 220 meters, while the width is 22 meters from wall to wall.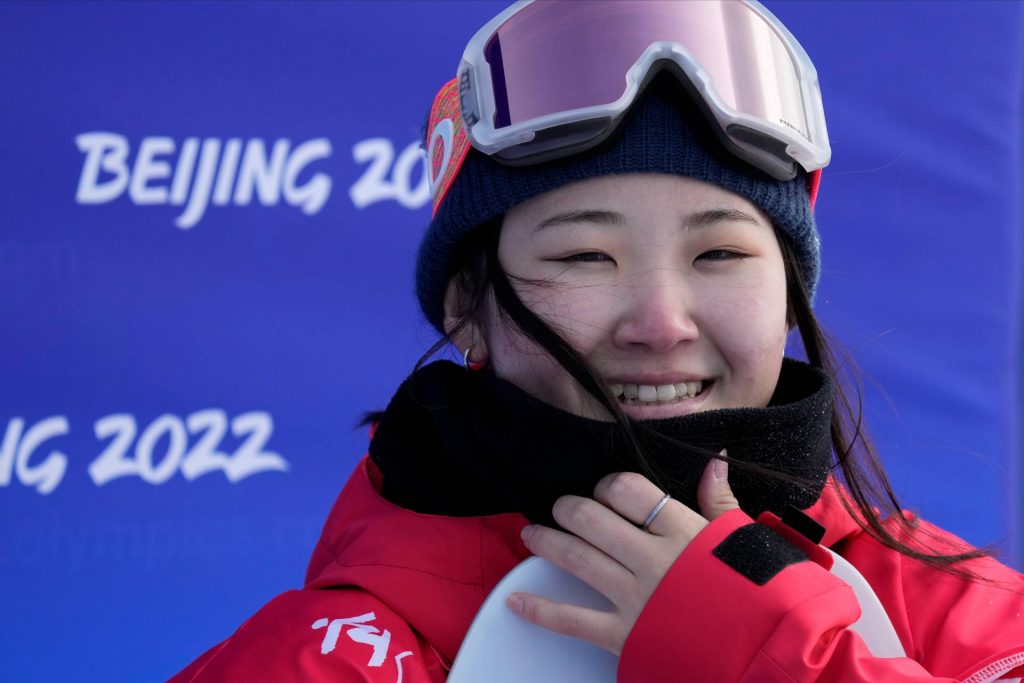 The Saitama Prefecture native was excited about her performance.

"I've been feeling really good since my practice sessions and I'm happy to have cleanly landed all my moves today," Ono said after qualifying, according to Reuters. "I'm going to give it everything I've got in the final and if that comes with the medal, that's great."
"My second run was cleaner and the increase in points reflects that," she added, according to Kyodo News.
The women's halfpipe final is on Thursday. American Chloe Kim, the defending champion, is first on 87.75 points.

Sena Tomita, 22, booked a spot in the 12-woman final by scoring 75.75 on her first run. That gave her the fifth-best score.
Ruki Tomita, 20, finished one spot behind her older sister, receiving 74.25 points on her first run.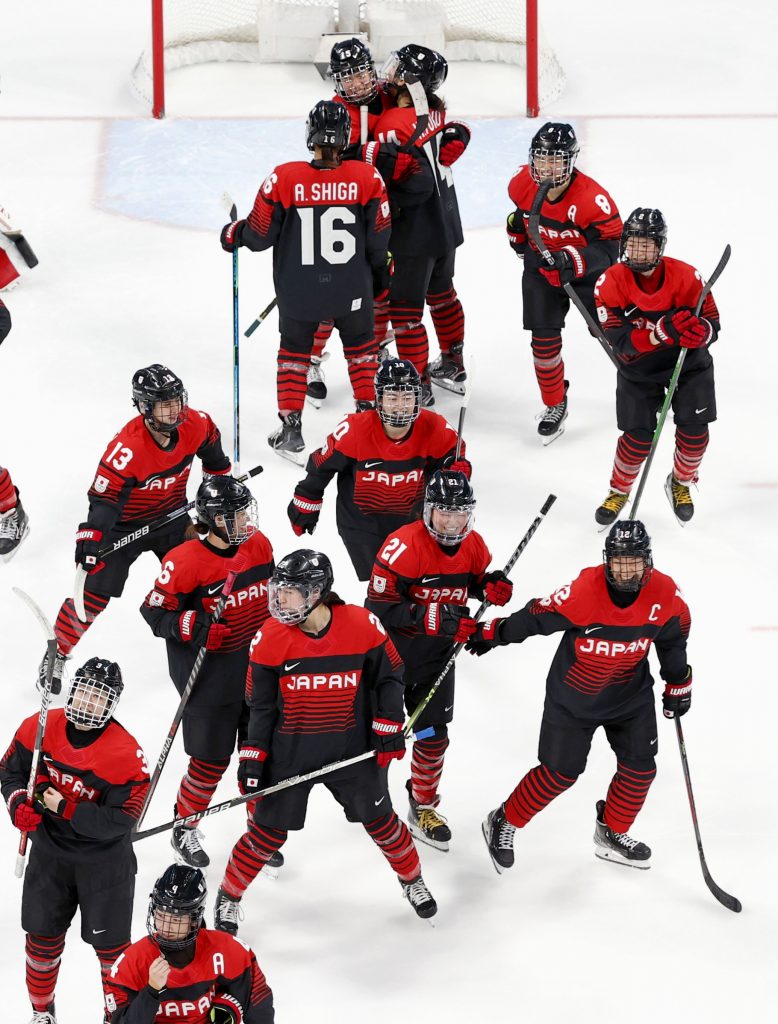 Ice Hockey
Japan Awaits Quarterfinal Showdown with Finland

After Smile Japan's 3-2 Group B preliminary round victory over the Czech Republic in a penalty shootout on Tuesday, its opponent in the quarterfinals wasn't immediately known.
Now, with all of the preliminary round games completed and the pairings determined, Japan will face three-time Olympic bronze medalist Finland in Saturday's quarterfinals in Beijing. The puck is set to drop at 5:40 PM JST.
Finland, which placed third at the Winter Games in 1998, 2010 and 2018, finished in third place in Group A. Japan won Group B.


Authors: Jim Armstrong, Ed Odeven