OLYMPIC DIGEST | Netherlands' Irene Schouten Wins with Speed Skating Record in Women's 5,000
Misaki Oshigiri and Momoka Horikawa, Japan's two skaters in the event, set personal-best times.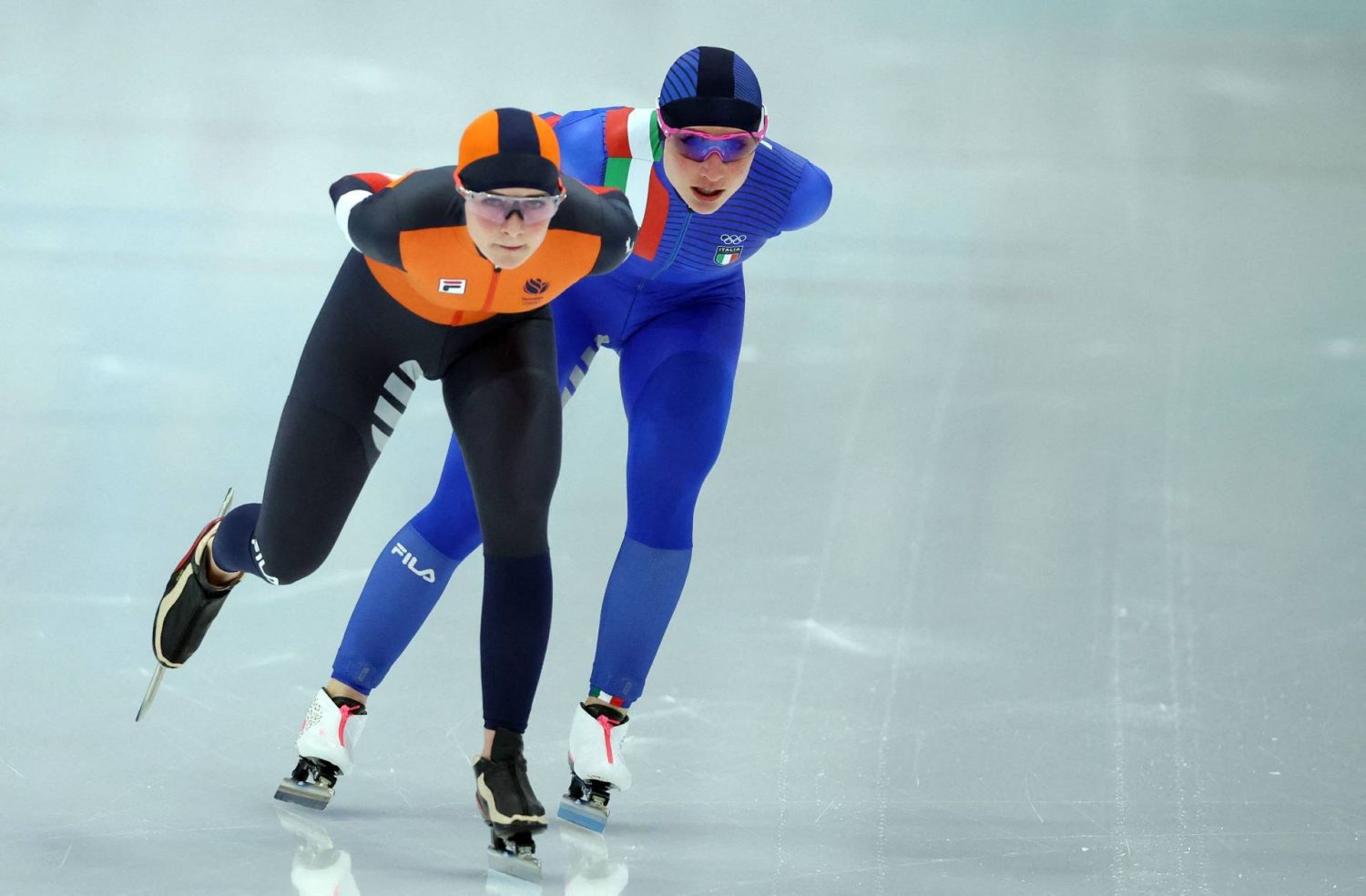 Irene Schouten of the Netherlands won the women's 5,000-meter speed skating race in an Olympic-record time while Japan's two skaters posted personal best marks at the Beijing Games on Thursday, February 10.
Schouten, who won the gold medal in Saturday's 3,000 meters, clocked a new Olympic-record time of 6 minutes, 43.51 seconds, smashing the previous mark of 6:46.91 set by Claudia Pechstein of Germany at the Salt Lake City Games in 2002.
It was Schouten's third Olympic gold medal and second in Beijing. She may have an opportunity to add another to her tally as she will contest the mass start on Saturday.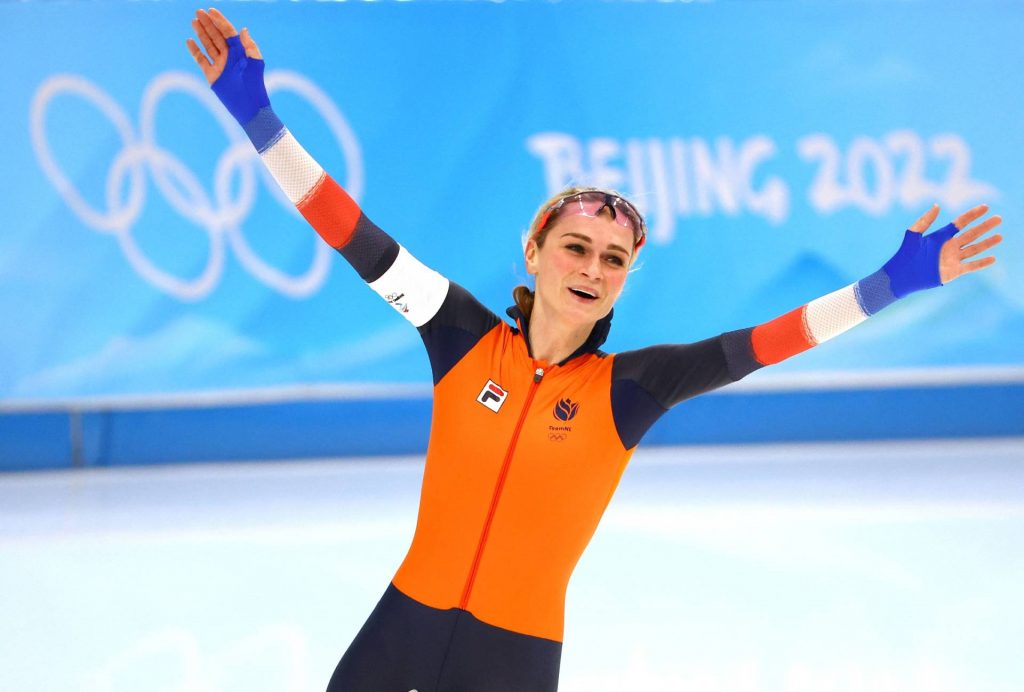 Isabelle Weidemann of Canada, winner of the bronze in the 3,000, took the silver 4.67 seconds back, while Martina Sablikova of the Czech Republic won bronze with a time of 6:50.09.
Three-time gold medalist Sablikova won her seventh Olympic medal.
Schouten broke a 20-year-old Olympic record to win the women's 3,000 meters on Saturday with a blazing time of 3 minutes, 56.93 seconds.
The previous Olympic mark in the 3,000 was 3:57.70 set by Pechstein also at the 2002 Salt Lake City Games.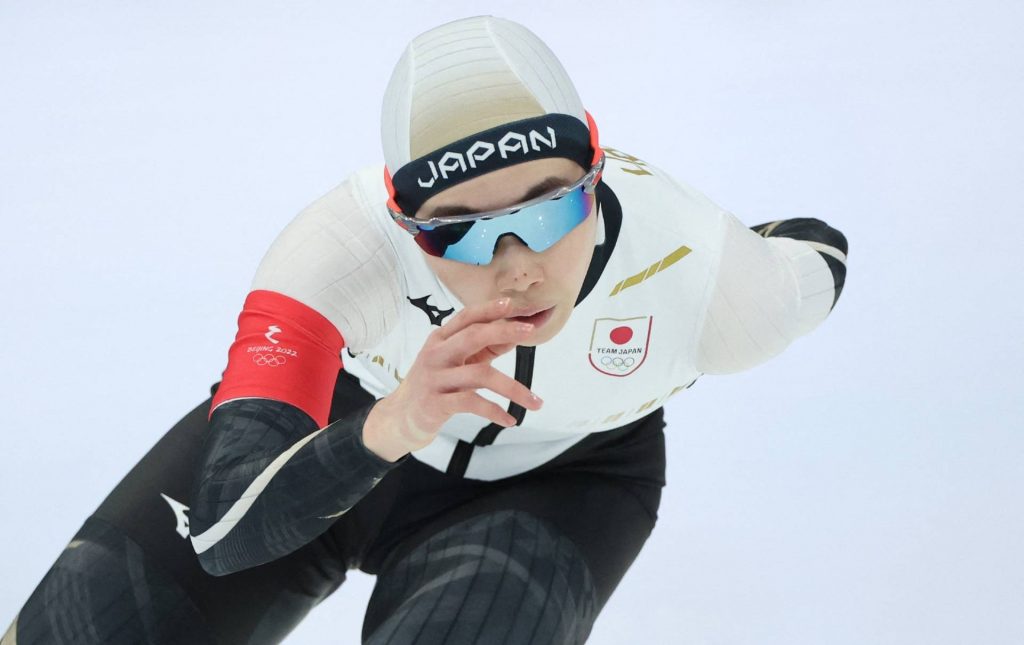 Misaki Oshigiri, who competed for Japan in the 2014 Sochi Games and then took some time off from the sport, clocked a time of 7:01.17 to finish eighth.
"I did everything I could and got a time I can be very proud of," the 29-year-old Oshigiri said. "Taking time off from the sport really allowed me to realize how important it is to me."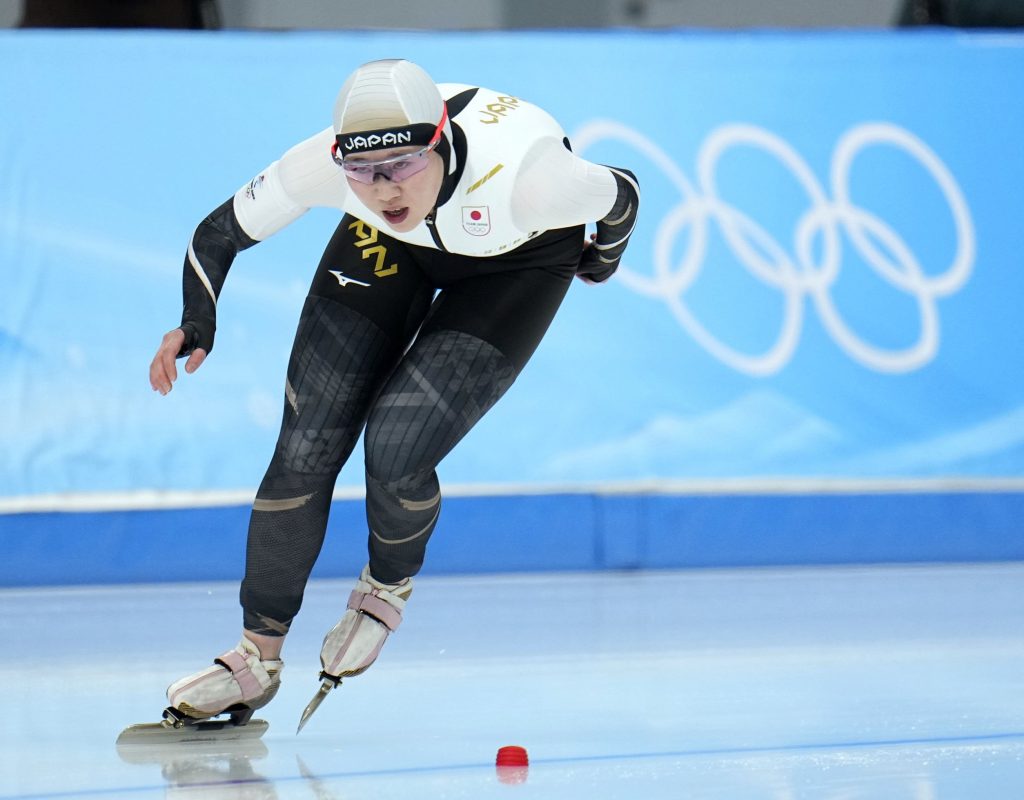 Momoka Horikawa of Japan also posted a personal-best time of 7:06.92 to finish 10th.
"Compared to my previous races, everything here felt different," said the 18-year-old Horikawa, who was taking part in her first Olympics. "It was a good experience and I'm looking forward to working hard and coming back four years from now."
The event was held in front of a sparse crowd at the National Speed Skating Oval, better known as the Ice Ribbon for its distinctive outer design.
The 12,000-seat arena was the only new permanent venue built for the Beijing Games.
The Dutch have dominated speed skating at the last two Olympics.
Four years ago at the Pyeongchang Games, the Netherlands won seven golds and 16 medals overall ― 10 more than any other country. At the 2014 Sochi Games, they won 23 of the 36 available medals, including eight golds.
Francesca Lollobrigida of Italy was fourth with a time of 6:51.76.
Lollobrigida, a three-time Olympian, is the great-niece of 94-year-old actress Gina Lollobrigida, who was an international star in the 1950s and '60s.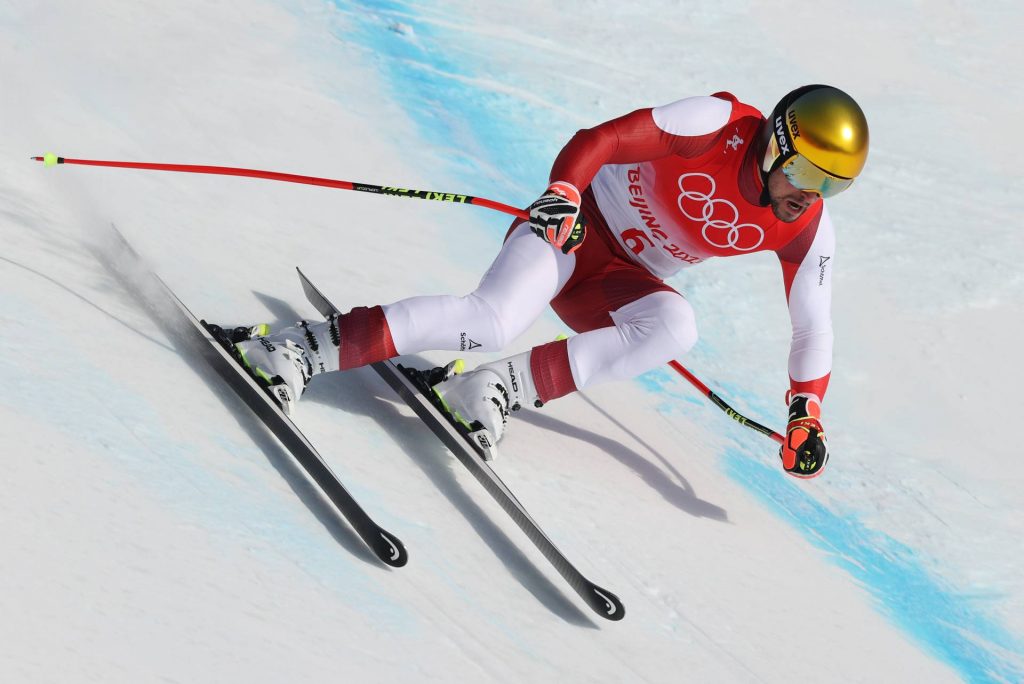 Alpine Skiing
Strolz Wins Men's Combined 34 Years After Father's Triumph in Calgary
Austria's Johannes Strolz won the men's Alpine combined at Yanqing National Alpine Skiing Centre on Thursday.
The 29-year-old police officer's victory puts his name in the Olympic annals along with his father. Hubert Strolz was the 1988 Calgary Winter Games champion in the Alpine combined and silver medalist in the giant slalom.

As a result of Strolz's triumph in China, he and his father are now the first parent and child to win the same Alpine skiing race.

In the downhill portion of the Alpine combined, Strolz was clocked in 1:43.87, the fourth-fastest time of 27 entrants. He was first in the slalom (47.56 seconds). His combined time of 2:31.43 put him in position to claim the gold.

Norway's Aleksander Aamodt Kilde took home the silver in 2:32.02, while Canada's James Crawford secured the bronze in 2:32.11. There were no Japanese skiers in the event.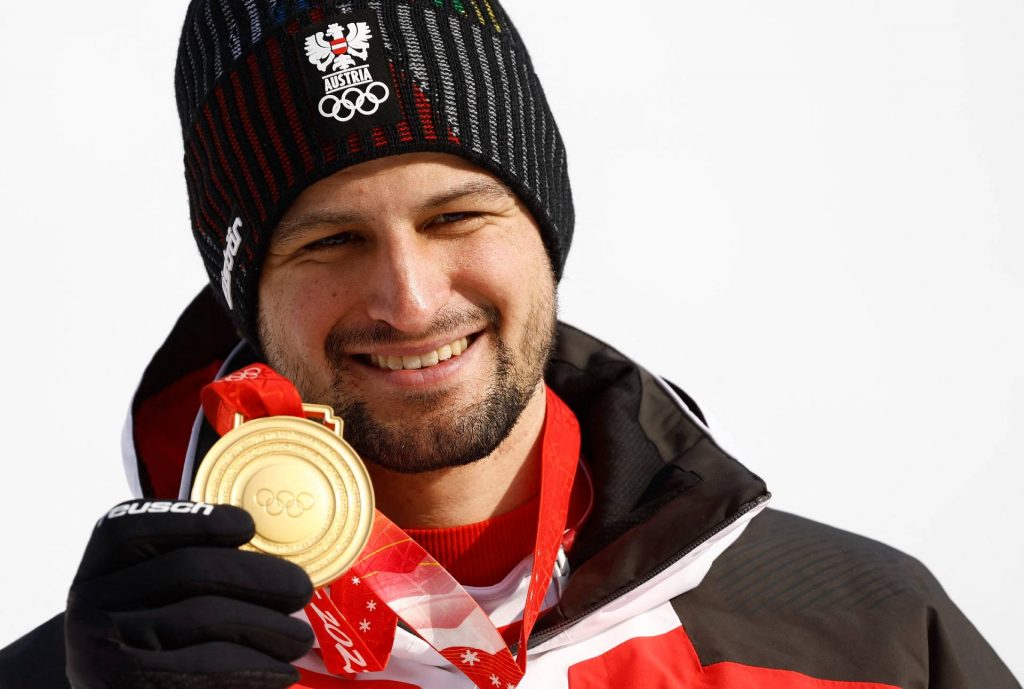 "It's really a great moment for me and I'm so thankful that I finally can live my dream and have this gold medal in my hands like my father did in 1988 in Calgary and, yeah, just a dream come true," Strolz told reporters. "The gold medal really means the world to me."
In a 2019 interview cited on his Olympics.com profile, Strolz reflected on his father's Olympic success, saying, "Actually, it wasn't until relatively late that I realized what great successes he was able to celebrate and what that meant back then."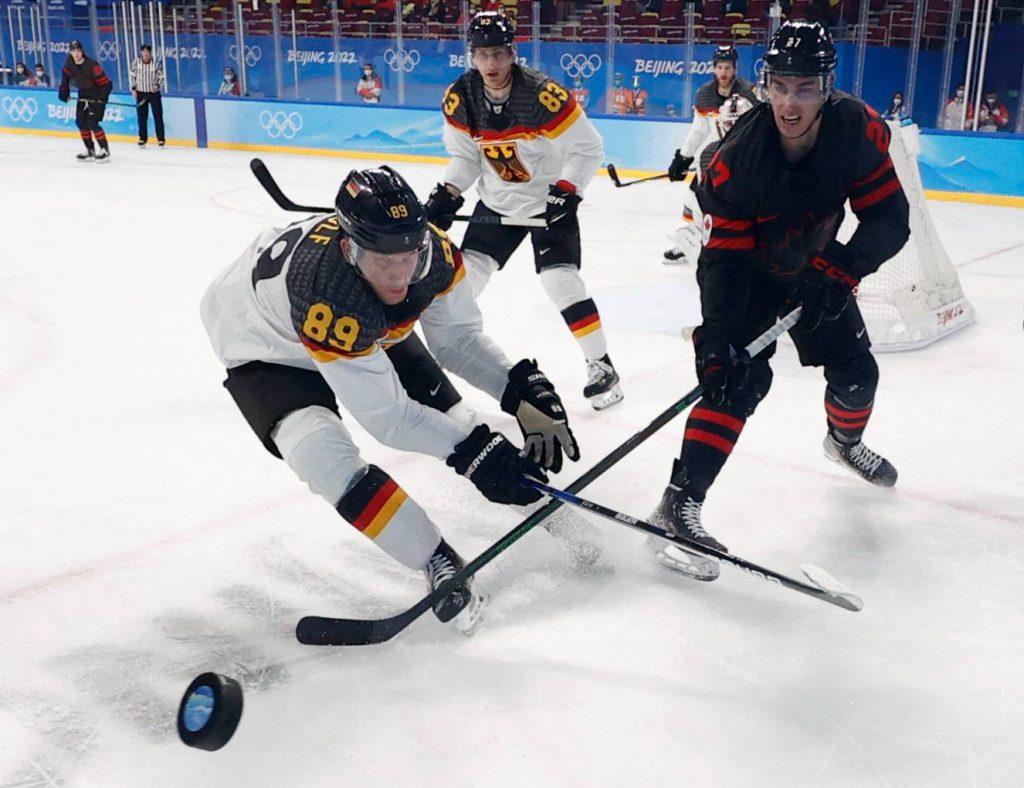 Ice Hockey
Canada Routs Germany in Men's Tourney Opener for Both Teams
Gold medal hopefuls Canada and the United States both convincingly won their opening games of the men's ice hockey tournament on Thursday.
Canada beat Germany 5-1 while the United States coasted to an 8-0 win over host China.
Alex Grant, Ben Street and Daniel Winnik scored in the first period for Canada which is playing without its NHL stars although some former NHLers are on the team.
The United States is also without its NHL players and is going with a roster made up mostly of NCAA college players.
Brendan Brisson opened the scoring for the US. Noah Cates, Brian O'Neil and Sean Farrell scored in the second period to give the Americans a comfortable lead.
Canada won gold in Salt Lake City, Vancouver and Sochi but had to settle for bronze four years ago in Pyeongchang when NHL players did not take part.
In other games on Thursday, Finland beat Slovakia 6-2 and Sweden edged Latvia 3-2.


Authors: Jim Armstrong, Ed Odeven