OLYMPIC DIGEST | Ryoyu Kobayashi Barely Misses Golden Double in Ski Jumping
The 25-year-old becomes only the second Japanese to medal on both hills at the same Olympics, after Kazuyoshi Funaki in 1998 in Nagano.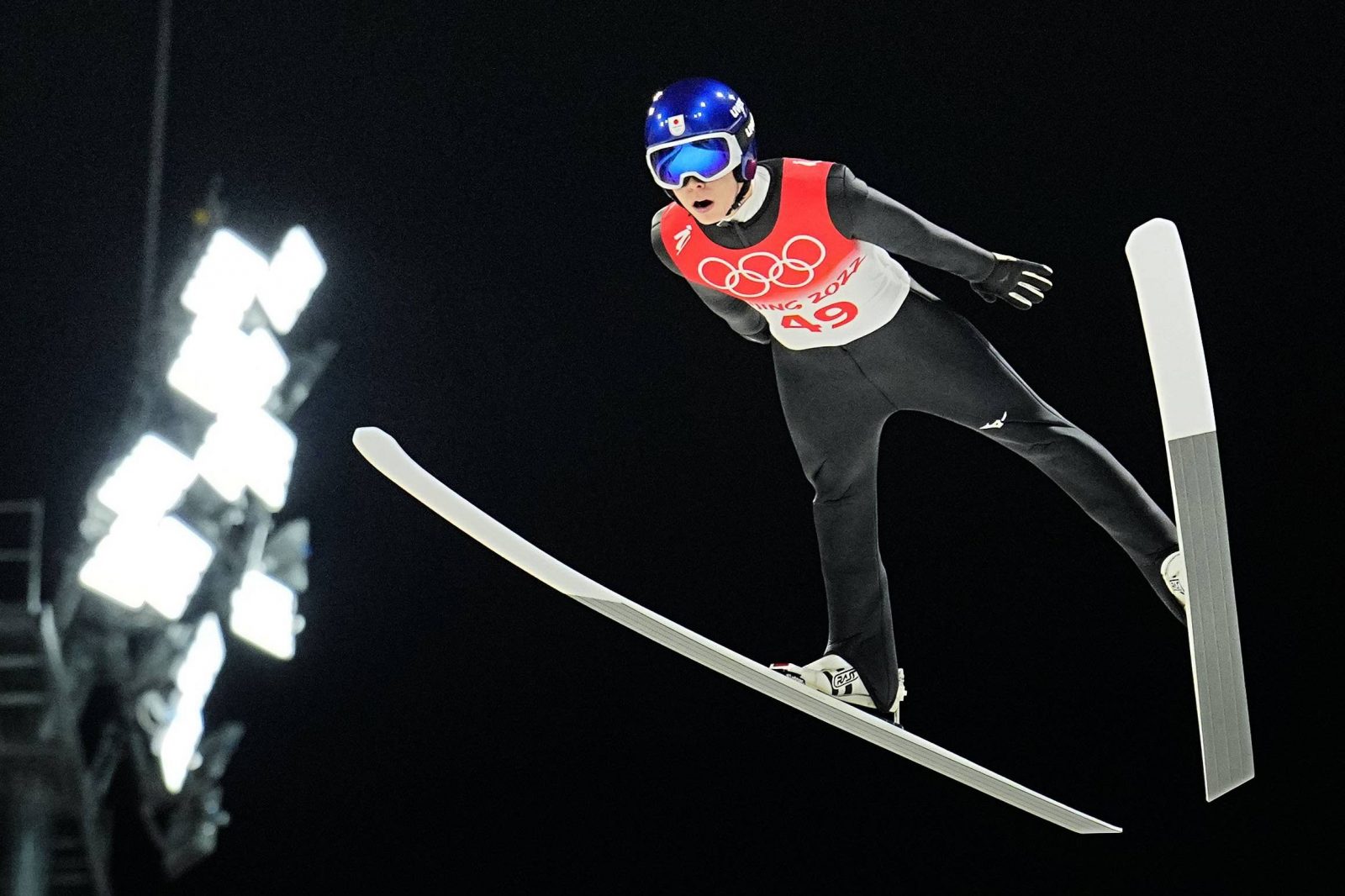 Ryoyu Kobayashi came within a whisker of winning his second gold medal of the Beijing Olympics on Saturday, February 12 but settled for silver in the ski jumping large hill final.
After nailing the longest jump of 142 meters in the first round at Zhangjiakou National Ski Jumping Centre, Kobayashi looked primed to repeat his gold-medal performance from the normal hill competition six days earlier.
With a perfect telemark landing, he received 147 points for his first effort and a 2.2-point lead over Norway's Marius Lindvik.
Kobayashi went last in the final round.
His first real threat came when Germany's Karl Geiger nailed a jump of 138 meters that temporarily put him in first place.
Lindvik then soared through the air and finally came down with a strong leap of 140 meters.
Lindvik celebrated as though he had won and it was all up to Kobayashi. If he could match his first jump, the gold would be his.
With a second gold within reach, the 25-year-old Kobayashi took off but landed several feet shy of the green line with a leap of 138 meters.
When the final points flashed on the board, Lindvik had 296.1 points to 292.8 for Kobayashi. Geiger was third with 281.3.
Poland's Kamil Stoch, the last jumper to win gold on both the large and normal hills at an Olympics, in 2014, was fourth.
"It was a tough result," Kobayashi said. "I thought I had two good jumps. The timing and the wind conditions on the first jump were perfect. The conditions weren't as good on the second but I thought it was good enough to win."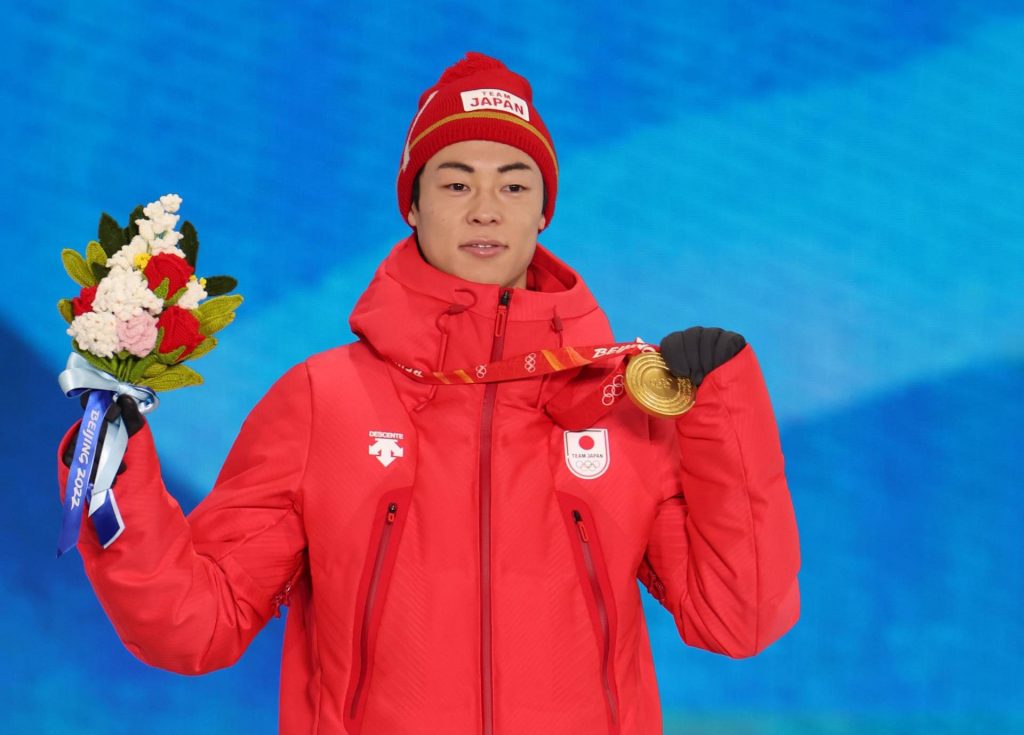 Kobayashi became the second Japanese to medal on both hills at the same Olympics after Kazuyoshi Funaki in 1998 in Nagano.
It was an incredible accomplishment nonetheless for Kobayashi, who was 10th on the large hill at the Pyeongchang Olympics.
"I feel like I've made a lot of progress over the past four years, I've learned a lot," Kobayashi said. "Now, I'll aim for some big jumps in the team competition."
In the 2018-19 season, Kobayashi won 13 World Cup events. In his World Cup career, the native of Iwate Prefecture has 25 individual wins.
Japan's Yukiya Sato finished 15th, Kobayashi's older brother Junishiro was 24th while compatriot Naoki Nakamura was 29th.
The men's team final round is on Monday.
RELATED: Fugaku Supercomputer Reveals the Strength of Ryoyu Kobayashi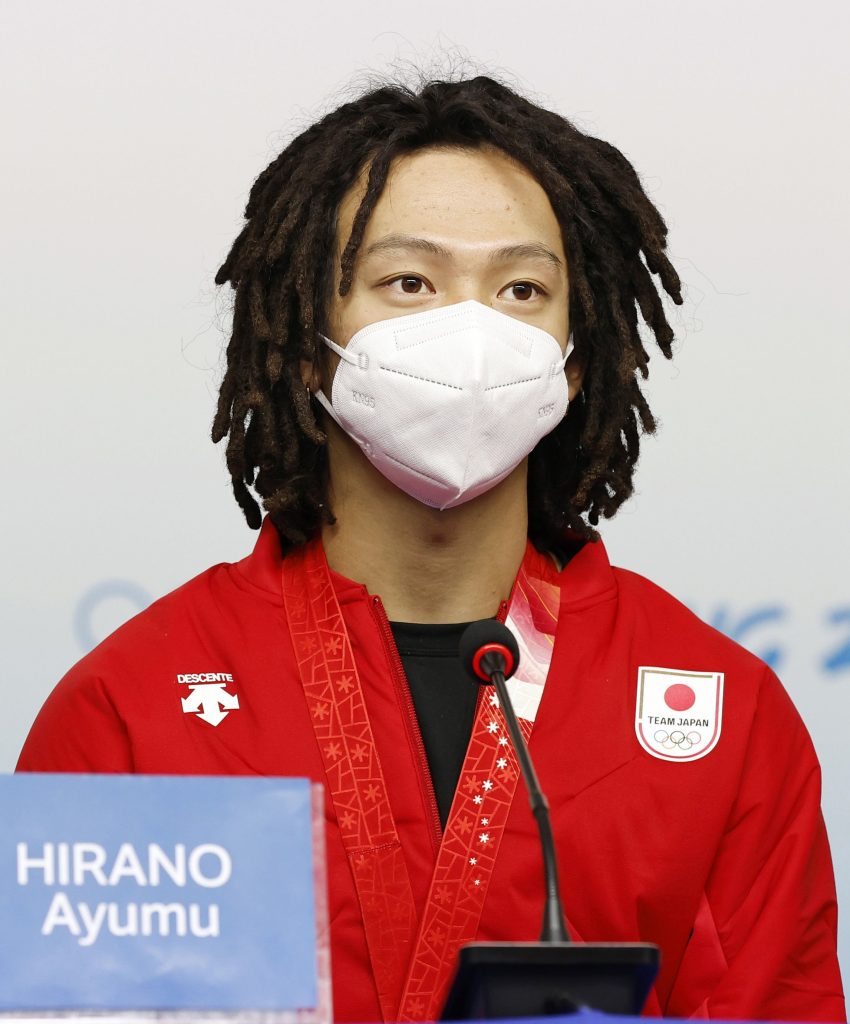 Snowboard
Hirano Reflects on Winning Halfpipe Gold Medal
On Saturday, a day after becoming the first Japanese Olympic gold medalist in a snowboard event, men's halfpipe champion Ayumu Hirano discussed the day that changed his life forever.

Hirano was the center of attention at a news conference in Zhangjiakou, China, where his spectacular triple-cork 1440s secured the gold medal.

The three-time Olympian, who brought home silver medals from the 2014 Sochi Games and 2018 Pyeongchang Games, told reporters that "I have everything I had and was able to live up to the expectations."

Gratitude also summed up his mood.

"I want to thank those around me and those who have supported me," he was quoted as saying by The Yomiuri Shimbun.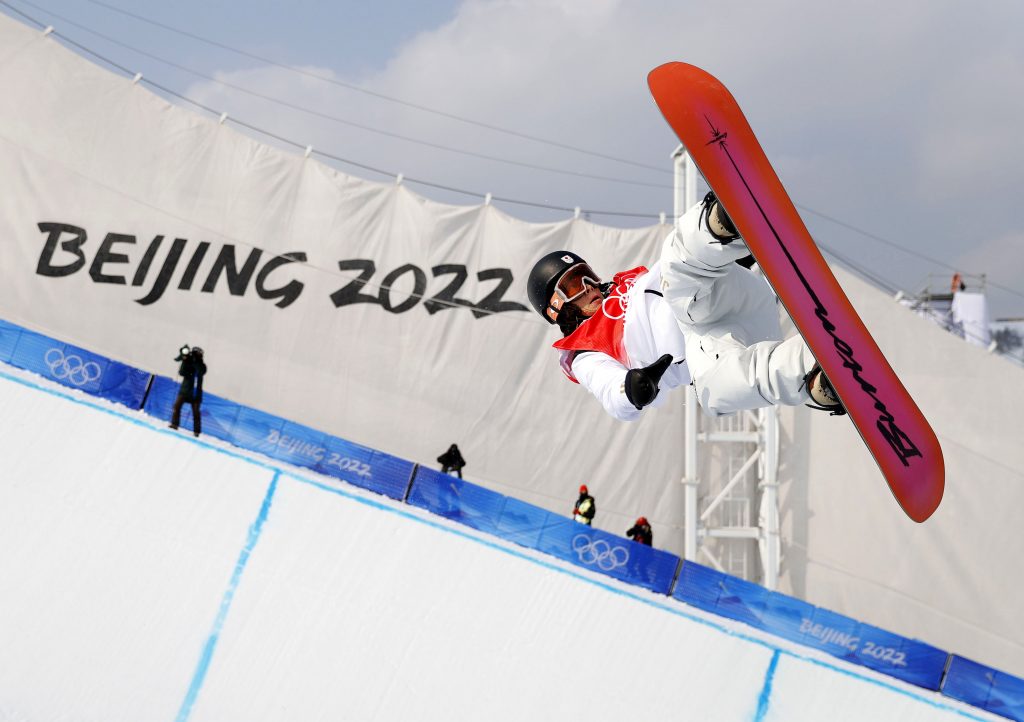 Addressing a global representation of media, Hirano also expressed support for more uniformity and, in his view, a better system of scoring for snowboard events.

"In the world of competition, there should be a way to measure height and grabs [numerically]. Athletes are taking risks, so we should be evaluated and judged more clearly," Hirano said, according to Kyodo News.
"We are in an era where we should [build] a new system that can measure everything."

Curling
Japan Women Earn Victories Over Denmark, Russian Olympic Committee
Japan staged an impressive comeback to beat Denmark 8-7 in its first match of the day, then beat the Russian Olympic Committee 10-5 in the nightcap, to improve to 3-1 in women's round-robin competition at the National Aquatics Centre.
Facing Denmark, skip Satsuki Fujisawa produced a stellar double raise to score three points with the game's final shot at Beijing's Ice Cube.
Coming off a win over traditional curling power Canada on Friday, 2018 bronze medalist Japan traded leads several times with world No. 10 Denmark.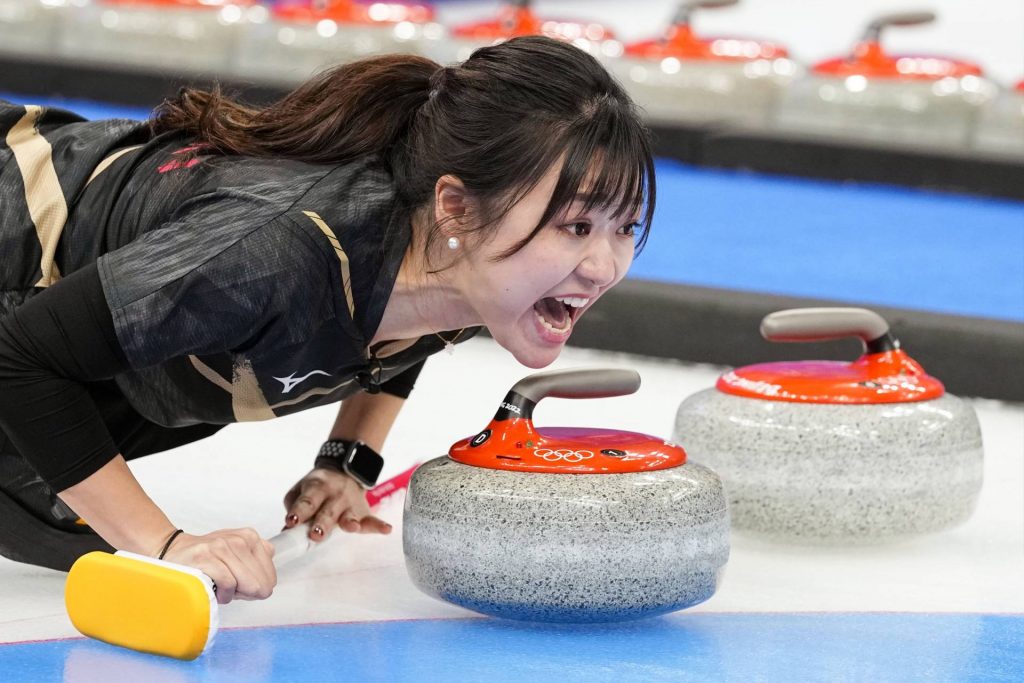 Japan stole one in the second end when Fujisawa used her final throw to guard against a double takeout.
Denmark got on the scoresheet with the hammer in the third, going ahead 2-1 before Japan came back with two points of its own in the fourth.
Denmark added another two in the fifth and the seventh to take a 6-4 lead.
Japan pulled to within 6-5 in the eighth and Denmark scored one with the hammer in the ninth before Fujisawa's dramatic winning shot in the 10th.
Japan took a 7-5 lead against Russia with back-to-back steals in the eighth and ninth ends.
In the final end, Russia had to make a triple takeout with the hammer but couldn't, and Japan scored three points.


Authors: Jim Armstrong, Ed Odeven