Rickie Fowler Takes A One-Stroke Lead into The Final Round at ZOZO Championship
The American, who has roots in Japan, was steady throughout and came up big on the final hole.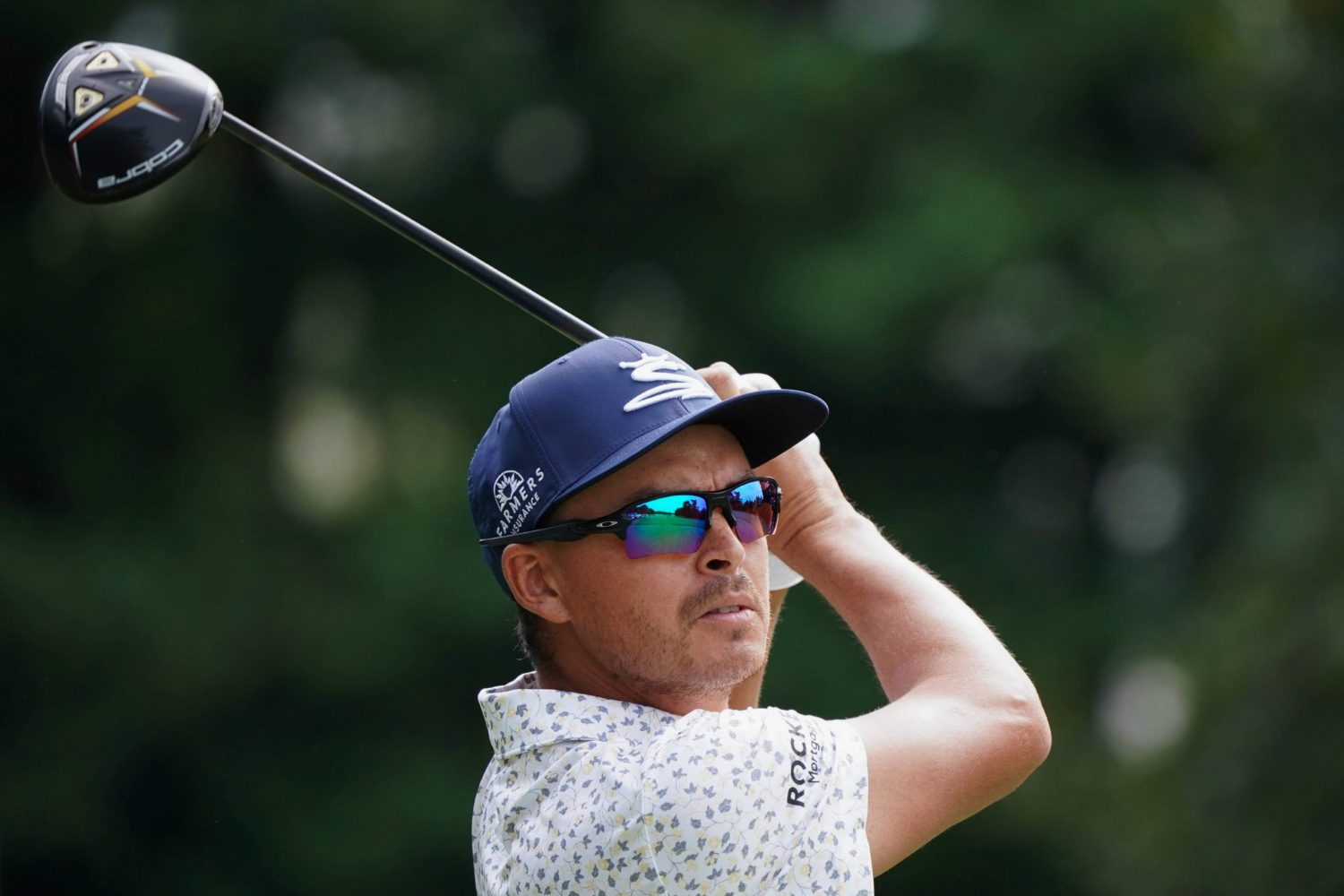 INZAI, Chiba Pref. ― Rickie Fowler did a lot of good things to take a one-stroke lead heading into the final round of the PGA Tour's ZOZO Championship.
Now the five-time PGA Tour winner is hoping he can do more of the same on Sunday, October 16 to join Tiger Woods (2019) and defending champion Hideki Matsuyama as winners of the PGA's lone tournament in Japan. The 2020 event was held in California due to travel restrictions during the global pandemic.
Fowler shot a 4-under-par 66 at the Accordia Golf Narashino Country Club on Saturday for a three-day total of 14-under 196 and a one-shot lead over fellow American Keegan Bradley, who also shot 66.
Fowler's only bogey of the day came on the par-4 15th when his par putt from five feet lipped the hole.
"I did a lot of good things," Fowler said. "I mean, I kept it fairly simple on myself, executed pretty well out there today. Didn't putt as well as I had the last two days. Good solid day. Like I said, it was fairly stress-free."
The only real stress came on the final hole, the par-5 18th, where Fowler found the fairway bunker with his tee shot.
He laid up with an iron out of the trap and then put this third shot to within eight feet of the hole. He watched as Bradley made birdie and then calmly sank his birdie putt to maintain the lead much to the approval of the large gallery at Narashino.
Fowler Reflects on Performance
He said his decision not to take chances out of the bunker was the right one.
"I mean, there, I didn't have a very good lie," Fowler said. "I was kind of sitting in a little low spot, so there was no thought of trying to go for it or hit it any further than where I did. I was just trying to get one back in play, give myself a wedge to that pin and I hit it in a very good spot out of the fairway to have a good angle."
Fowler, winless since the 2019 WM Phoenix Open, missed the cut at the Shriners Children's Open last weekend, which gave him time to work on his swing with coach Butch Harmon, and the sessions appear to have paid off.
Fowler has roots in Japan. His middle name, Yutaka, comes from his maternal grandfather who is Japanese.
"I definitely enjoy myself over here and the people are awesome," Fowler said. "It really is cool to play in front of the Japanese fans."
Putnam Stays in Title Contention
Andrew Putnam, also of the United States, was two strokes back of Fowler after a 68.
Norway's Viktor Hovland made a long eagle putt on the final hole to complete a 64 and pull within three strokes of the lead in fourth place.
"I hit [the tee shot] in the fairway and hit a nice 7-wood in the middle of the green and made a nice 45-footer for eagle, so that was a nice way to finish," said Hovland.
Nakajima Cards a 69
Keita Nakajima, who started the day just three strokes off the pace, also eagled the final hole to finish with a 69, tied for 14th place.
Nakajima, making his PGA Tour debut as a pro, dazzled with a 63 on Friday but couldn't get his putter going until the final hole after a bogey on the par-4 17th.
Matsuyama, teeing off from the 10th hole, had three birdies on his first nine holes.
But a bogey on the par-3 No. 5 quashed a significant move up the leaderboard although he did finish with back-to-back birdies. He shot a 4-under 66.
"This first half was pretty solid but I couldn't keep the momentum going," said the 2021 Masters champion, who is tied for 31st, 10 strokes back. "I probably don't have much of a chance tomorrow but will try my best."

Author: Jim Armstrong
The author is a longtime journalist who has covered sports in Japan for more than 25 years. You can find his articles here.