Roki Sasaki's streak of perfect pitching came to an abrupt end on Sunday, April 24, but the hard-throwing right-hander still got the win for the Chiba Lotte Marines.
Sasaki, who entered Sunday's game against the Orix Buffaloes at Osaka Dome with an unprecedented streak of 17 perfect innings, surrendered a hit to the very first batter he faced.
Leadoff hitter Shuhei Fukuda laced a single to right field under the glove of Lotte first baseman Koki Yamaguchi, bringing an end to a streak of perfect pitching that spanned two games and garnered worldwide attention.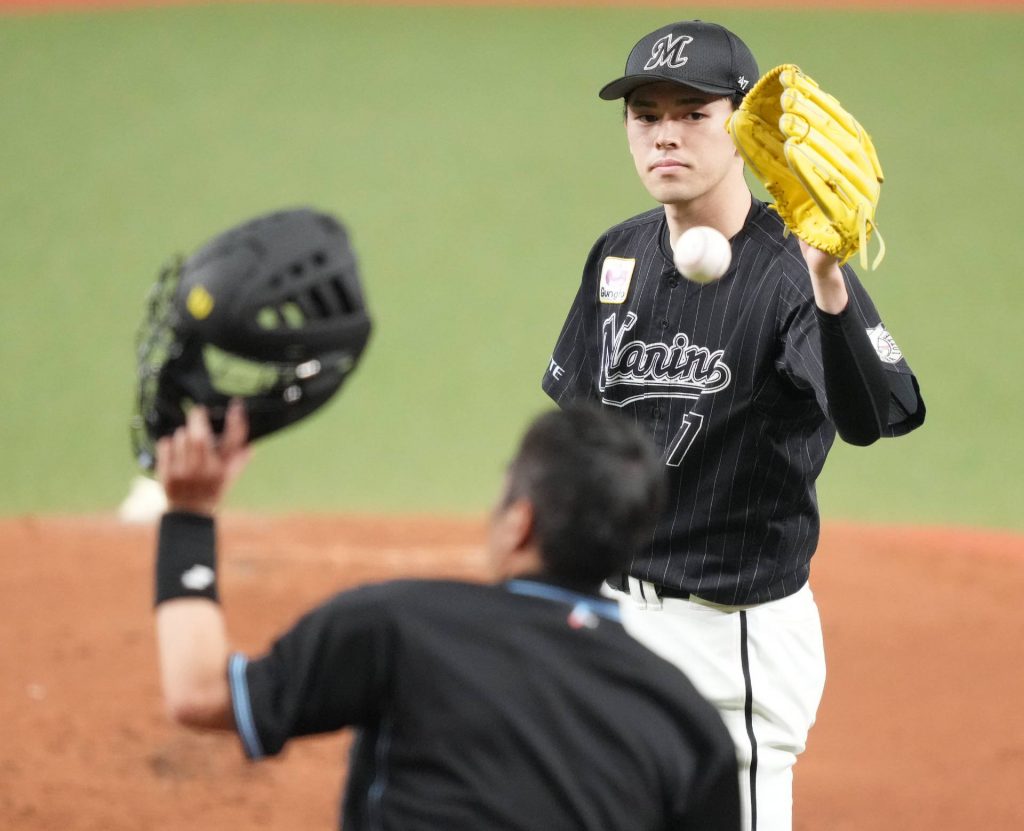 Clearly not as sharp as he was in his previous two games, Sasaki surrendered two more hits in the first inning but escaped with no runs given up.
Spotted a 3-0 lead in the second inning, Sasaki surrendered another hit in the second and two more in the fifth before being taken out after five complete innings.
He struck out four, walked three and gave up two runs on six hits, which was still good enough for the win as Lotte beat Orix 6-3.
"I made things difficult on myself," Sasaki was quoted as saying by Nikkan Sports. "Even though my control was not very good, I managed not to give up the lead through five. I'll try to keep them scoreless next time."
Sasaki, who improved to 3-0, pitched the first perfect game in Nippon Professional Baseball in 28 years on April 10, a 6-0 win over Orix, and then followed that up with eight perfect innings a week later for a no-decision in a 1-0 loss to the Hokkaido Nipponham Fighters.
Attention was focused Sunday on how long the 20-year-old phenom could keep the perfect pitching going, but Fukuda quickly put an end to the drama and a streak of 52 straight batters retired.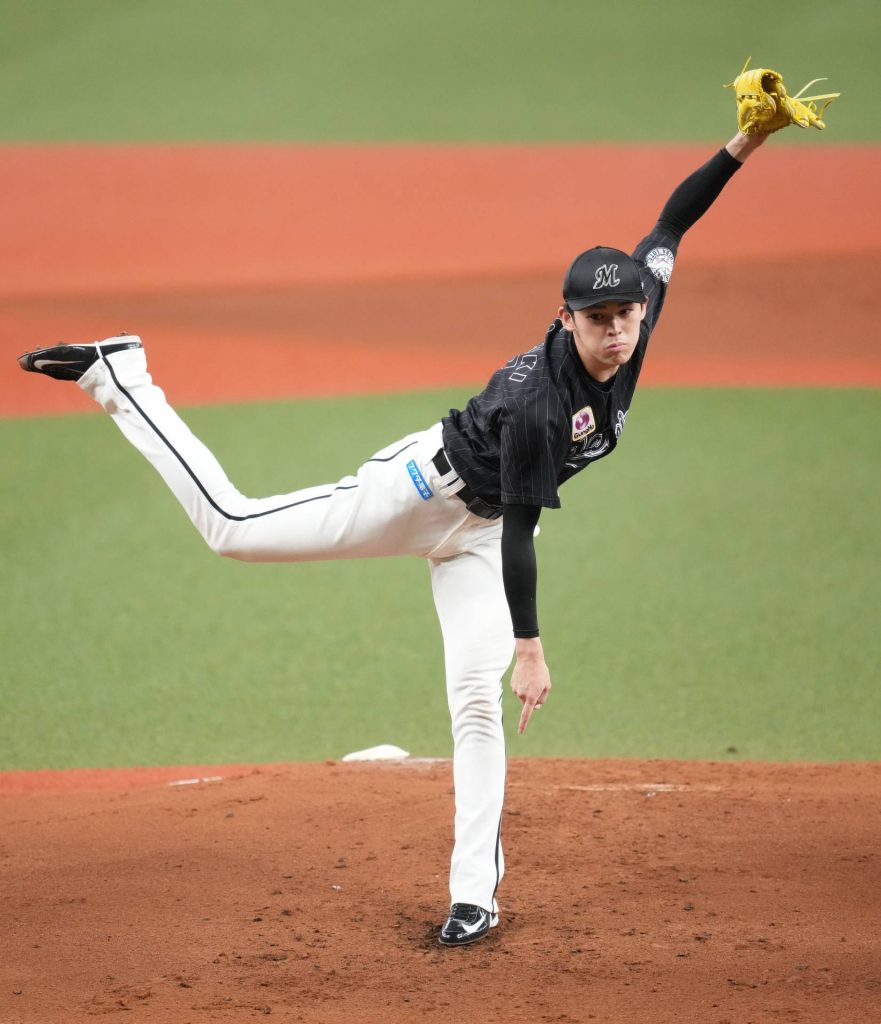 Lotte manager Tadahito Iguchi decided to take Sasaki out after he gave up two runs in the fifth.
Orix loaded the bases on a single and two walks. One run scored on a double play started by Sasaki and another run came in on a double by Masataka Yoshida, winner of the last two Pacific League batting titles.
It was the second hit of the game for Yoshida, who struck out three times in the April 10 game when Sasaki fanned a total of 19 Orix batters.
The Lotte bullpen survived a two-out bases-loaded jam in the seventh and the Marines added three runs in the ninth on an RBI single by Akito Takabe and a two-run double by Shogo Nakamura.
Marines closer Naoya Masuda, the 2021 PL saves leader, surrendered three straight one-out singles in the ninth when Orix cut the lead to 6-3 on a sacrifice fly by Yutaro Sugimoto.
RELATED:

Author: Jim Armstrong

The author is a longtime journalist who has covered sports in Japan for more than 25 years. You can find his articles here.