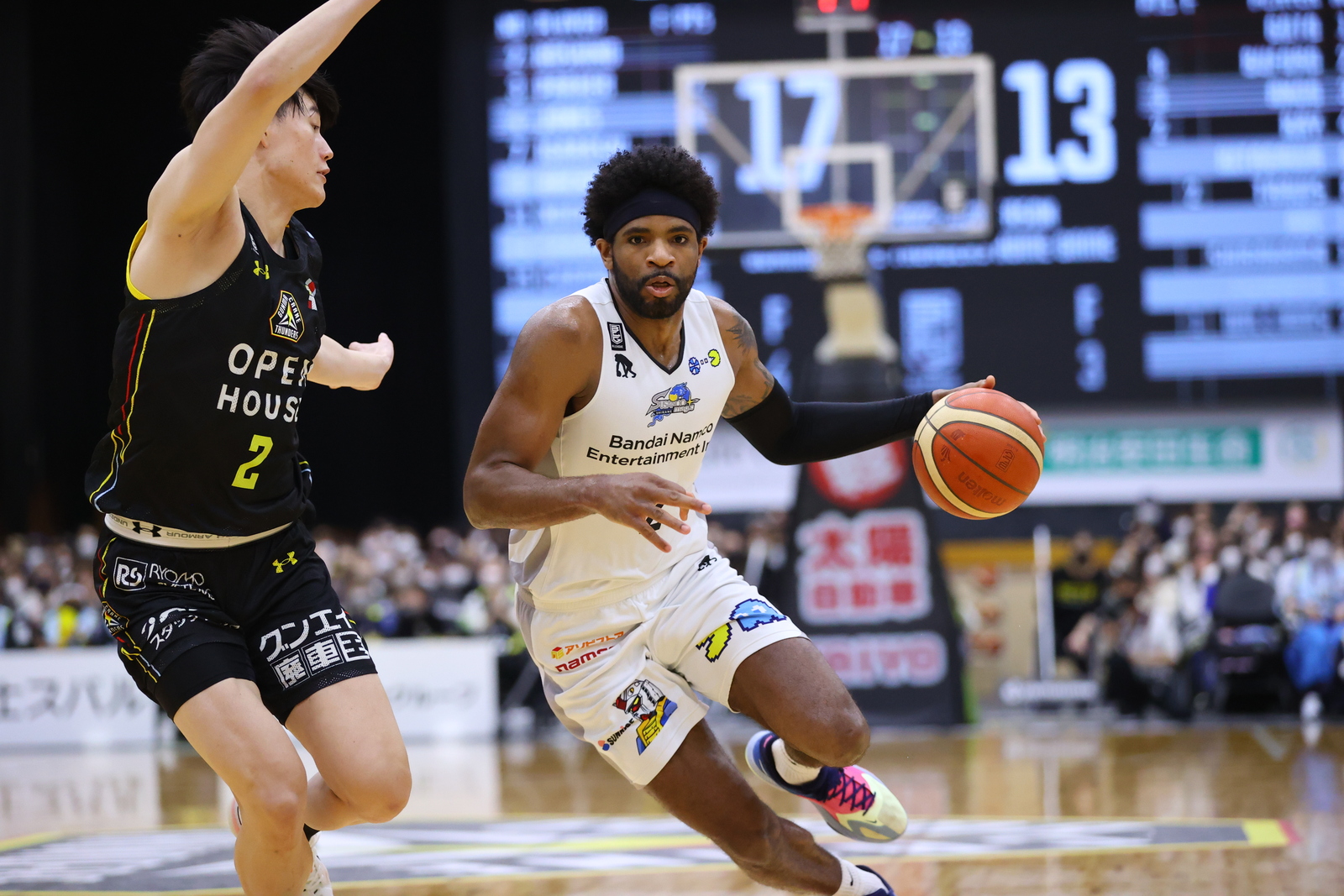 With 13 games remaining in the regular season for all but two of the B.League's 24 first-division teams, the Shimane Susanoo Magic are firing on all cylinders.

Shimane extended its winning streak to 17 games with back-to-back road wins (76-73, 87-80) over the Gunma Crane Thunders on Saturday and Sunday, April 1 and 2.
The Susanoo Magic (40-7) dominated in the second quarter of their weekend rematch against the Crane Thunders (24-23), outscoring the hosts 23-11 to take a 42-28 advantage into the third quarter.

Veteran small forward Perrin Buford, the B.League's leading scorer (22.2 points per game), paced Shimane with a season-high 42 points. He added eight rebounds and seven assists.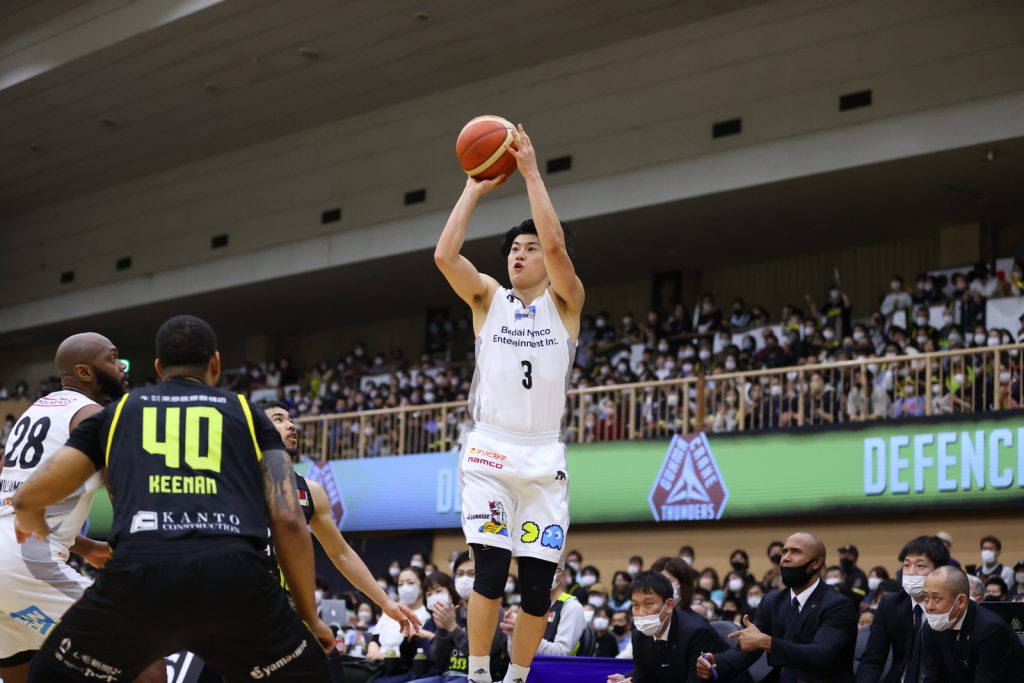 Shimane teammate Nick Kay chipped in with 13 points and Seiya Ando and Reid Travis had 11 apiece.
Standout performances by Gunma's Trey McKinney-Jones, who had 26 points on 11-for-16 shooting, Narito Namizato (16 points, eight assists) and Michael Parker (15 rebounds) kept the club within striking distance.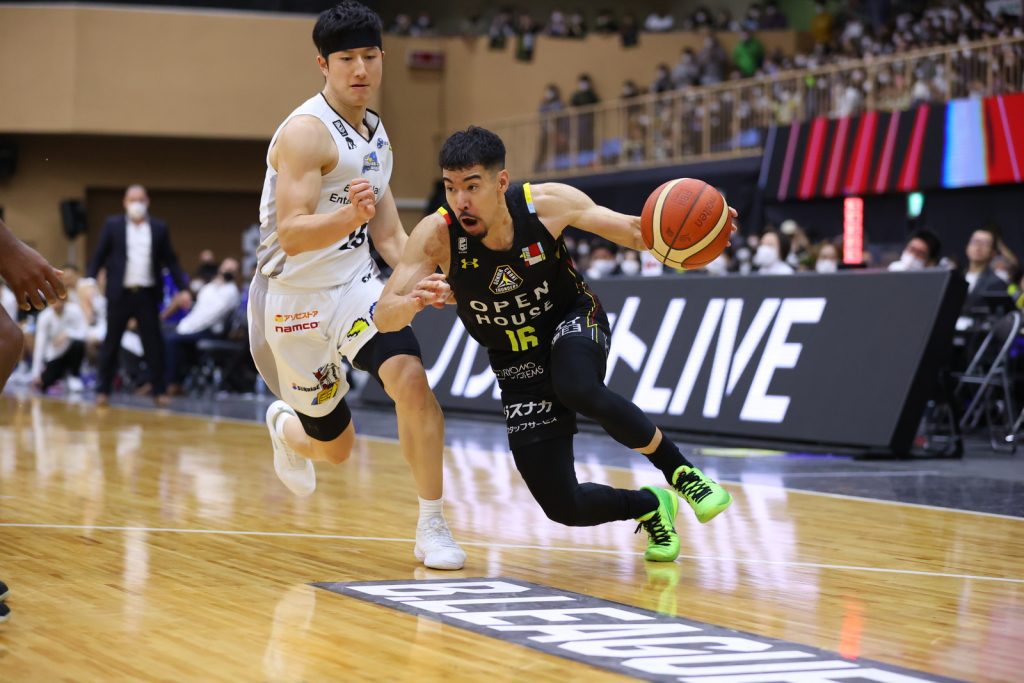 But Susanoo Magic coach Paul Henare's team led 86-75 with 1:14 to play after Buford scored his final point of the game at the free-throw line. And another game ended in the win column for the Western Conference title-chasing club. The Ryukyu Golden Kings (37-10) are second in the West.
As a result, Shimane has a shot at making history before the regular season concludes. The Chiba Jets (41-6) had their 24-game winning streak, a B.League record, ended by the Sendai 89ers in an 88-77 home defeat on March 22.
Henare Looks Back on Weekend Finale against Gunma
After the Susanoo Magic's Sunday victory over the Crane Thunders, Henare assessed his team's performance.
"Defensively, we were tough," Henare told reporters. "We held them to 11 points (in the second quarter), we protected the paint, we challenged jump shots."
Henare also commended Buford for his effort in the game and all-around excellence this season.
"Maybe I'm biased, but I think he's the best player in the league," Henare said. "In games like today when he's motivated to compete and do the things he does, he does things where the total amount of things that he can do is more than any other player in this league."


Beyond leading the league in scoring, Buford is second in assists (7.6), ninth in rebounds (9.4), fifth in steals (1.5) and tied for eighth in blocks (0.9).
"Today, obviously he had it going offensively," Henare said of Buford's game-high scoring effort. "But some days it's 15 assists and 15 rebounds. He's a big part of what we do, and he also has a good sense of what is needed. Our shots weren't dropping for [his] teammates, so he stepped up the scoring a little bit more than what he would usually do."
Buford scored 19 of Shimane's 22 points in the fourth quarter. He made 13 of 19 shots from the floor and sank 15 of 20 foul shots.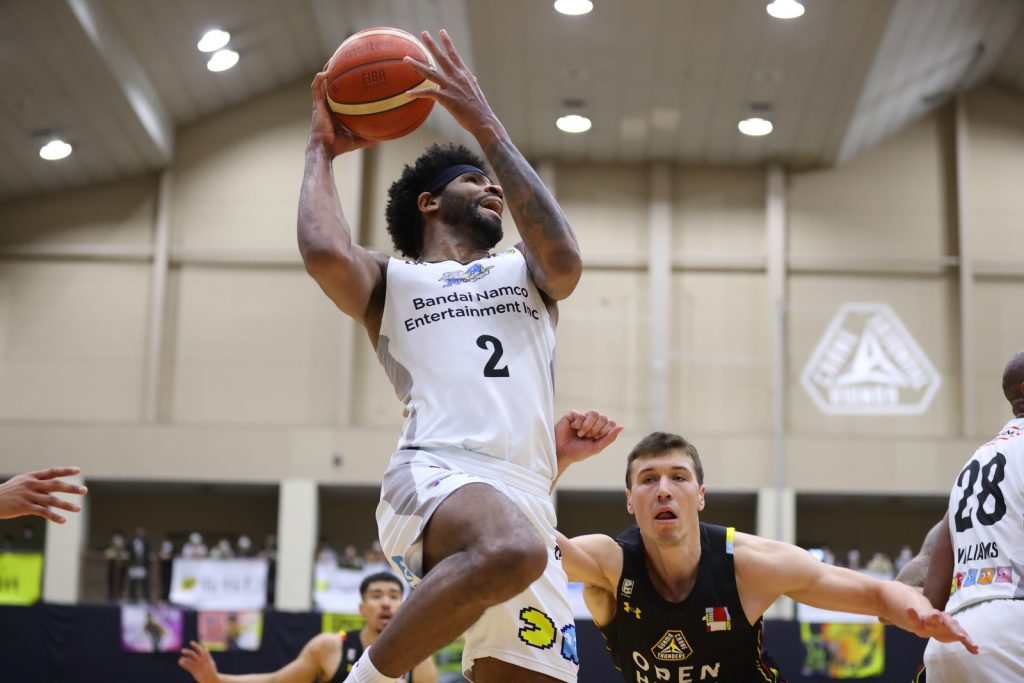 Major Minutes for Susanoo Magic's Veteran Leaders
Of all the players in the B.League, Ando and Buford are first and second in minutes played in the 2022-23 season at 1,668 and 1,628, respectively. It averages out to 35.49 and 35.39 minutes apiece.
Ando has appeared in all 47 games, while Buford has missed one.
They set the tone for the Susanoo Magic.
Ando, a two-time league champion with the Alvark Tokyo (2017-18, 2018-19), also has the green light to fire away from 3-point range. He leads the B.League in 3-point attempts through Sunday (409), an average of 8.7 per game while knocking down 37.4% of his shots from beyond the arc. 
Chiba guard Yuki Togashi is second with 405 3-point shots.
The Shimane sharpshooter is averaging a career-best 15.9 points per game. Last season, Ando scored at a 15.7 ppg clip.
RELATED:
B.League Playoff Picture
East powerhouse teams Chiba and Tokyo (35-12) have already clinched playoff spots. 
The Alvark have thrived defensively this season, allowing a league-low 69.8 points per game.
From the Central, the Kawasaki Brave Thunders (30-17) and Yokohama B-Corsairs (29-18) are on course to advance to the postseason. 
Led by veteran star Nick Fazekas, Kawasaki is in a familiar position.
Yokohama, a much-improved team of late, is hitting its stride, winning 13 of its last 18 games. In seven of the B-Corsairs' last nine games, rising star Yuki Kawamura, who is 21, has been the team's leading scorer. He is first in scoring among Japanese players this season (19.7 ppg, sixth-highest average in the league).
In the West, Shimane and Ryukyu face pressure from the Hiroshima Dragonflies (35-12) and Nagoya Diamond Dolphins (34-13), both of whom are positioned to grab the final two playoff berths as wild card qualifiers.

The reigning champion Utsunomiya Brex (24-23) and Gunma (with the same record) are on the verge of being eliminated from the playoff picture.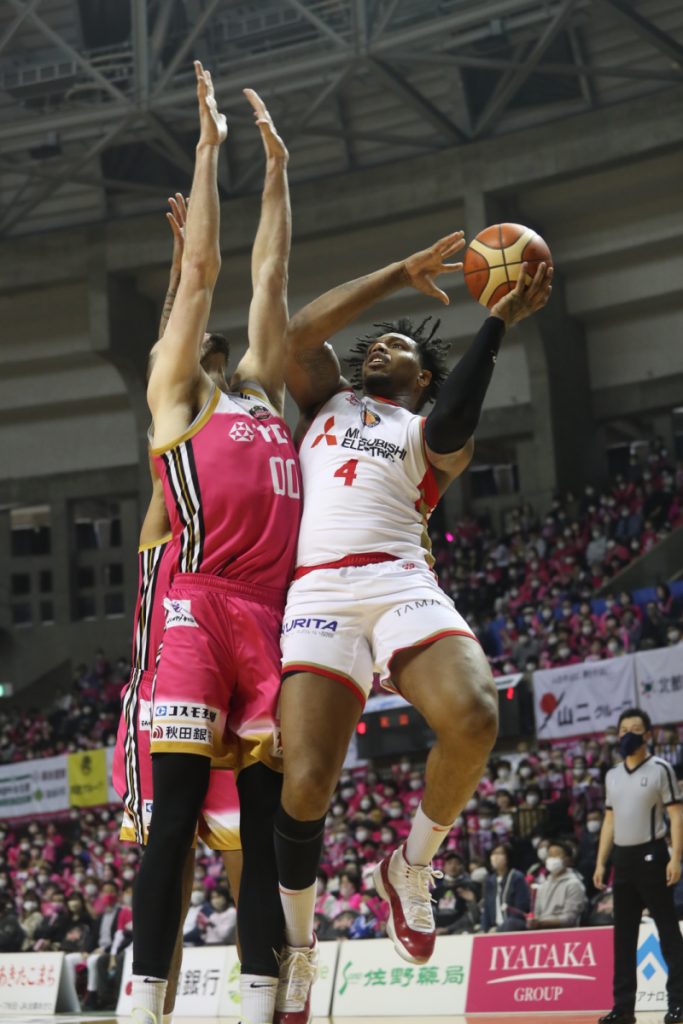 Diamond Dolphins on a Roll
Due to the aforementioned victory streaks by the Jets and the Susanoo Magic, the Diamond Dolphins' current seven-game win streak has been overshadowed a bit by other news around the league.

But since dropping a 79-74 game to Ryukyu on March 15, the Diamond Dolphins have rattled off wins in all of their games: Osaka Evessa (two), Hiroshima (one), Fighting Eagles Nagoya (two) and Akita Northern Happinets (two) in succession.

In their most recent series, the Diamond Dolphins defeated the Northern Happinets 76-62 on Saturday, April 1. A day later, coach Shawn Dennis' club completed the weekend sweep with a 70-61 road victory. Akita slipped to 23-24.


Nagoya outrebounded Akita 51-38, including 15-8 on the offensive glass, helping it secure a 17-7 advantage in second-chance points.
Coty Clarke and Scott Eatherton both scored 18 points. Eatherton also had 12 rebounds. Former NBA forward Alan Williams, a B.League newcomer who's played in eight games, grabbed 14 boards, while Taito Nakahigashi dished out five assists.

Author: Ed Odeven
Find Ed on JAPAN Forward's dedicated website, SportsLook. Follow his [Japan Sports Notebook] on Sundays, [Odds and Evens] during the week, and Twitter @ed_odeven.