Jets Guard Yuki Togashi is Chosen as B.League's March MVP
Veteran point guard Yuki Togashi, who had a pair of 30-point games in March, is recognized for leading the Jets' high-octane offense.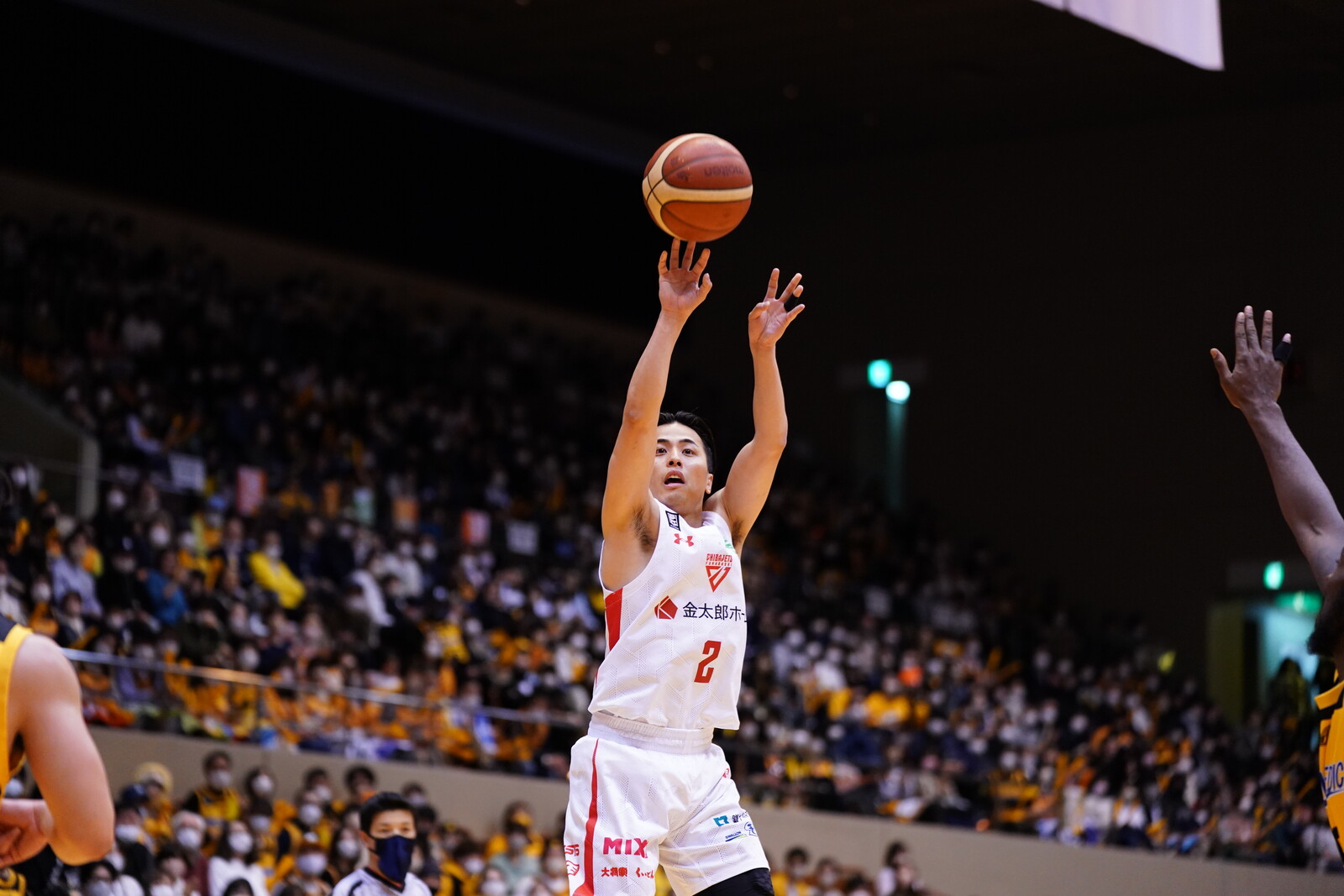 Yuki Togashi is an instrumental part of the Chiba Jets' extraordinary success this season.

The Jets rewrote the B.League record with 24 consecutive wins from December 2022 to late March. And Togashi was, as always, a catalyst for the team's up-tempo offensive attack.

In March, Chiba (a league-best 44-6 record through April 9) won six of its seven games, with Togashi averaging 22.7 points and 6.0 assists.

As a result of his big impact on offense and overall leadership, the 29-year-old Jets captain was named the B.League Monthly MVP for March, it was announced on Monday, April 10.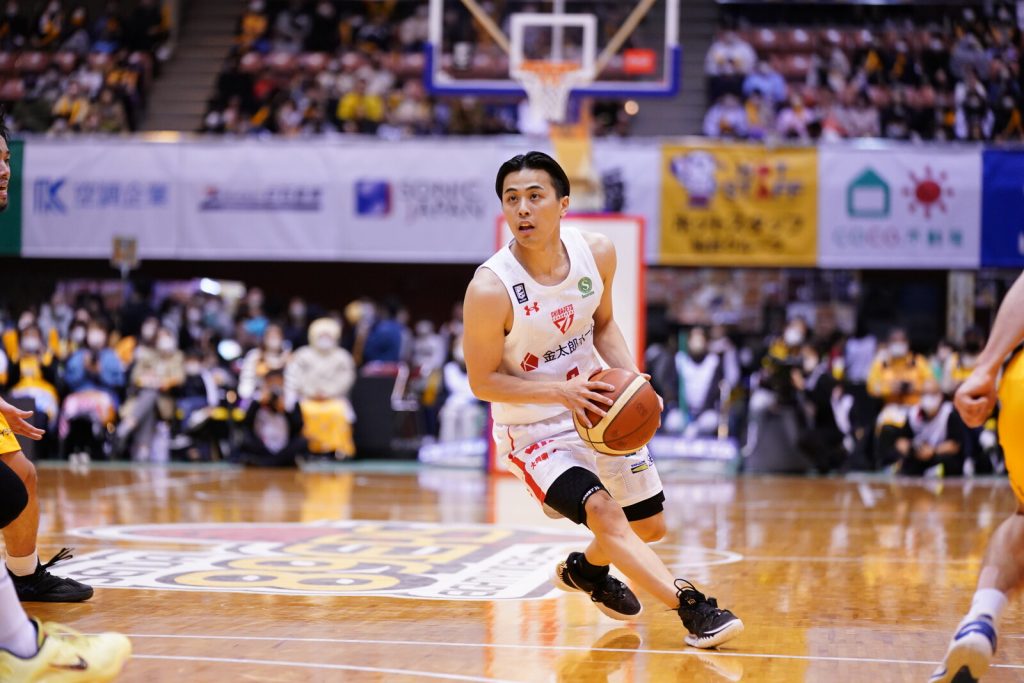 Although Togashi's team has been without key injured players in recent weeks, he continues to carry a heavy load on offense. In March, he had 33-, 23- and 31-point games in succession.
On March 15 against the visiting Levanga Hokkaido, he became the first B.League player with 800 3-pointers since the league's inception in 2016.

"I don't know if 800 times is too many, but I think it's a strength that I can't live without at my height," the 167-cm Togashi told reporters, "so I'm happy that I was able to set this record."
Togashi is averaging 15.5 points and 5.8 assists in 50 games this season.


Other monthly MVP winners this season: Perrin Buford (Shimane Susanoo Magic), October; Jack Cooley (Ryukyu Golden Kings), November; Yuki Kawamura (Yokohama B-Corsairs), December; Shuto Ando (Alvark Tokyo), January; and Buford again, February.
RELATED:
Epic Winning Streak Snapped
The Shimane Susanoo Magic stretched their winning streak to 18 games on Wednesday, April 5, beating the SeaHorses Mikawa 85-71.

On Saturday, the Hiroshima Dragonflies ended Shimane's superb hot streak by an 80-71 margin. Kerry Blackshear Jr paced the Dragonflies with 18 points and 12 rebounds. Teammate Naoto Tsuji poured in 17 points, including 5-for-9 from 3-point range, and Dwayne Evans had a 16-point effort in Hiroshima.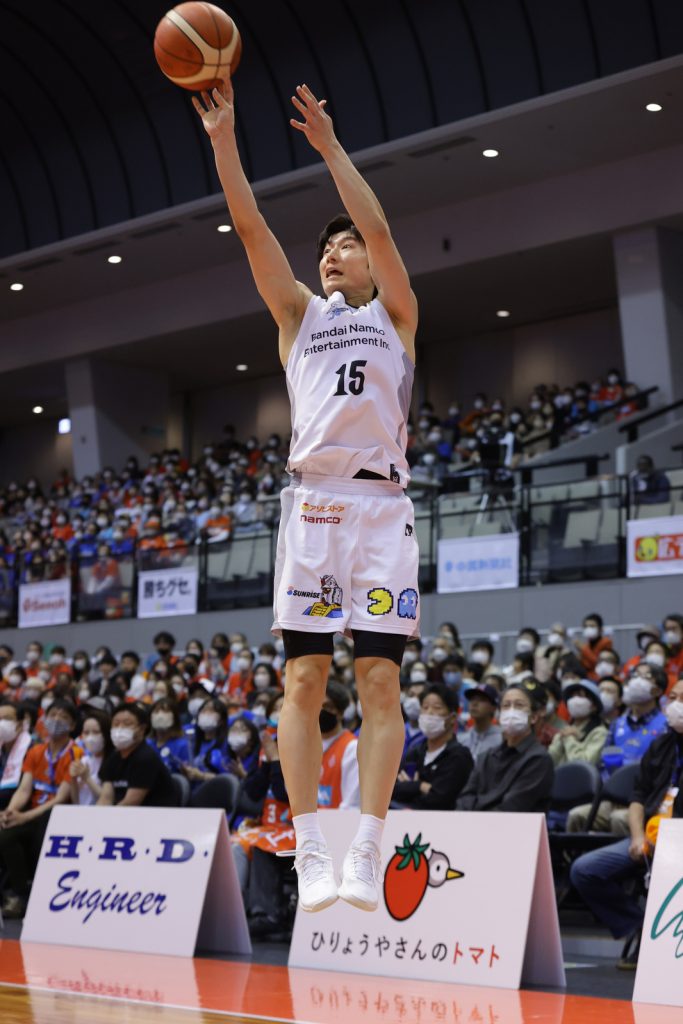 In Sunday's rematch, the Susanoo Magic returned to the victory column, topping the hosts 100-88 in overtime. Perrin Buford sparked Shimane (42-8) with 30 points, 11 rebounds and six assists, Seiya Ando finished with 21 points and Nick Kay contributed 17 points and 11 rebounds. Ryosuke Shirahama chipped in with a season-high 14 points.

For Hiroshima (37-13), Evans led the way with 35 points.

"It was just one of those back-and-forth games ― momentum going both ways at different times," Shimane coach Paul Henare told reporters in his postgame news conference. "And we just found a way, we found a way to get it into overtime, and the message to the group at that stage was, 'Don't waste this opportunity, make the most of this,' and thankfully we did."

The Susanoo Magic outscored the Dragonflies 20-8 in the 5-minute overtime period.
RELATED: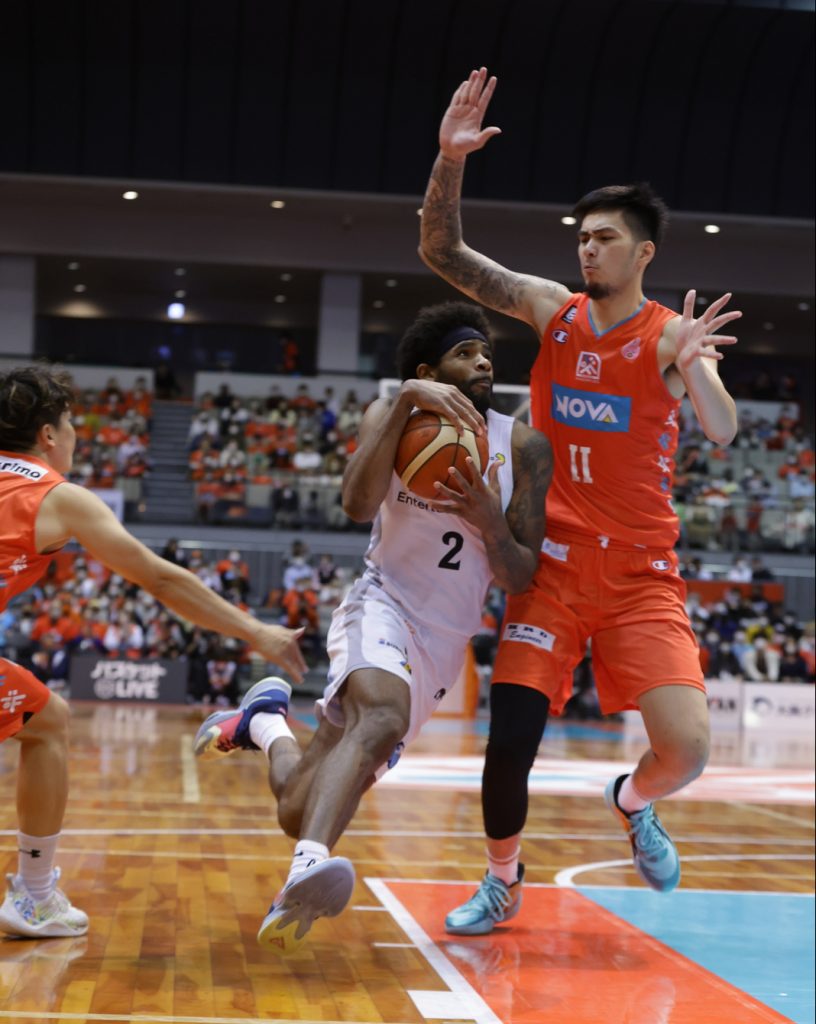 Update on Dragonflies Newcomer Sotto
Since making his B.League debut on March 8 against the host Ryukyu Golden Kings, Dragonflies big man Kai Sotto has appeared in 12 games.

The 220-cm (7-foot-2) Filipino, who turns 21 on May 11, is averaging 11.3 points, 6.5 rebounds, 1.8 assists and 2.0 blocks in 20.48 minutes per game. He's shooting 54.4% from the floor and 88% (22 of 25) at the free-throw line.

Sotto had season-high totals in points (21) and rebounds (12) against the Ibaraki Robots on March 18.

On March 25, he handed out a season-best six assists against the Toyama Grouses. He blocked a season-high four shots on March 22 against the Nagoya Diamond Dolphins. 
At Sotto's introductory news conference on March 2, he highlighted his immediate goals for the remainder of the season.

"I just want to contribute what I can to help this team win more and bring them to the playoffs and the championship," Sotto was quoted as saying by Kyodo News.
Sotto previously played for the Adelaide 36ers of Australia's National Basketball League.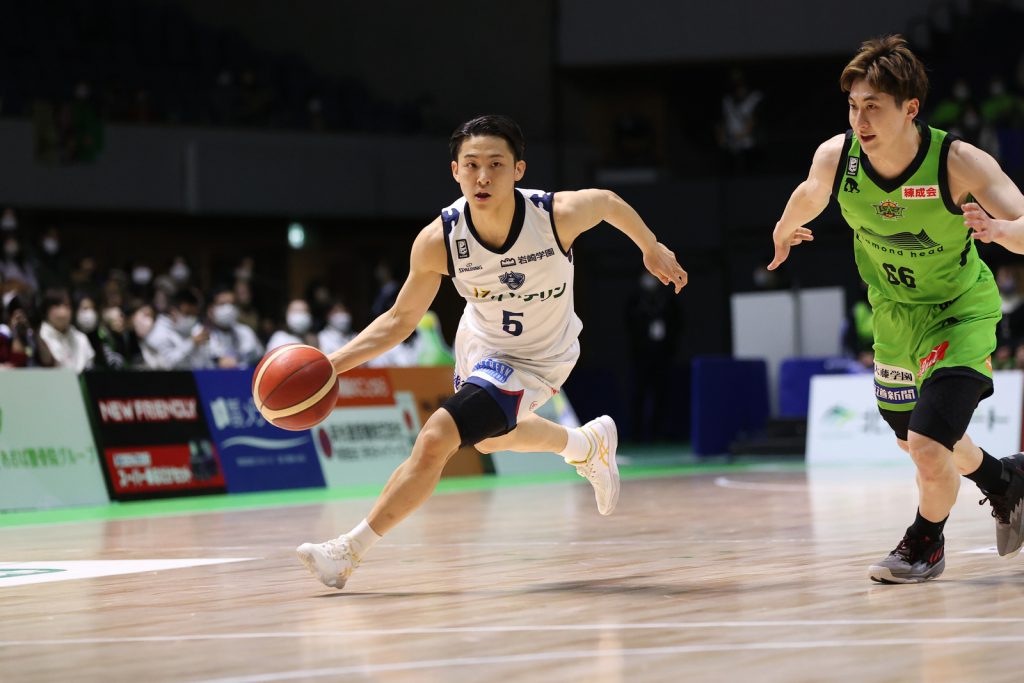 B-Corsairs Star Kawamura Sidelined with Thigh Injury
Yokohama B-Corsairs point guard Yuki Kawamura sustained a right biceps femoris (thigh) injury on April 2 against the Shiga Lakestars. Three days later, his team announced the estimated timetable for a complete recovery is four weeks.

The 21-year-old Kawamura scored 20 or more points in five straight games before the injury announcement.
Without Kawamura in the lineup, the B-Corsairs defeated the Sunrockers Shibuya 82-72 on April 5. Then they dropped back-to-back games (77-69, 79-77) to the Kawasaki Brave Thunders on Saturday and Sunday sans the dynamic playmaker.

In 46 games this season, Kawamura is averaging 19.7 points (the best scoring average among the B.League's Japanese players, placing him sixth overall in the 24-team circuit). He's the league's leading passer (8.4 assists).

Kawasaki leads the Central Division with a 33-17 record, followed by Yokohama (30-20) and Shibuya (24-26).

Can the B-Corsairs, guided by head coach Taketo Aoki, overcome Kawamura's absence and overtake the Brave Thunders in the standings?

That remains to be seen.

Both teams have 10 games remaining in the regular season, which wraps up on May 7.
Game Cancellation Announcement
The Shiga Lakestars' Wednesday, April 12 home game against the Diamond Dolphins has been canceled, the B.League announced on April 11 due to Nagoya's recent COVID-19 outbreak.

In recent days, four Diamond Dolphins players tested positive for the coronavirus (two apiece on April 8 and 10), according to a news release. Nagoya already had two players unavailable due to injuries, and the squad had less than the minimum number of seven required players for a Wednesday contest.

As a result, Shiga will be declared a 20-0 winner due to a forfeit. This is based on rules established by the league's board of directors in October 2022.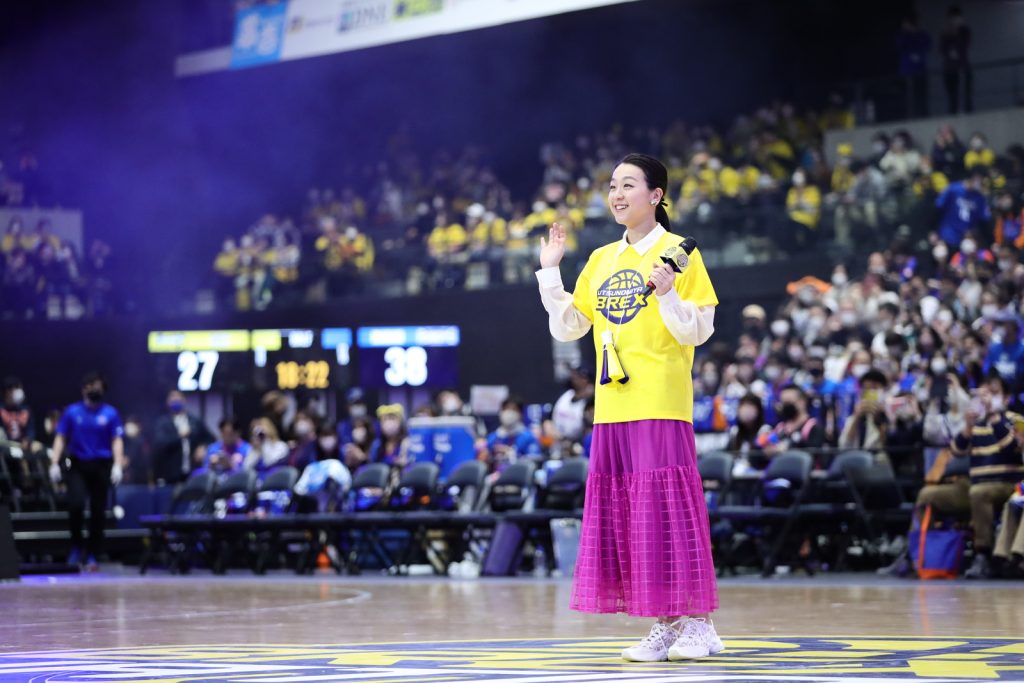 Enjoyment for Mao at First-Ever Game
Figure skating icon Mao Asada, a three-time world champion, attended her first-ever B.League game on Sunday, April 9 at Nikkan Arena Tochigi. Wearing a yellow Utsunomiya Brex T-shirt, a smiling Mao warmly addressed the crowd at halftime.
The Ibaraki Robots defeated the Brex 72-66. Chehales Tapscott paced the Robots (18-32) with 12 points and 13 rebounds, and four teammates also scored in double figures.

For the Brex (24-26), Grant Jerrett was the high scorer with 15 points and pulled down nine boards.
After the game, Mao told The Shimotsuke Shimbun, a local newspaper, that she was impressed with the energy and skills of the B.League players.

"The intensity was more than I expected," the 2010 Olympic silver medalist was quoted as saying.
Video highlights of Mao's current ice show were shown on a big video screen at the arena, which drew a crowd of 5,351 spectators for both teams' 50th game of the season.
It was a promotional appearance of sorts for Mao, who'll perform her "Beyond" ice show in Nikko, Tochigi Prefecture, on April 22 and 23.
The Brex also dropped their weekend opener 80-69 on Saturday.
"I'm really sorry that we couldn't win despite the many fans cheering us on for two days," Brex veteran forward Kosuke Takeuchi told reporters after scoring 11 points in the series finale.
A Minute of Excitement
Check out the latest "Best of TOUGH SHOT Weekly Top5," the B.League's rapid-fire, highlight-reel footage of some games from April 7-9.

B1第30節のNO.1タフショットは⁉︎🔥

B.LEAGUE 2022-23 SEASON 第30節|BEST of TOUGH SHOT Weekly TOP5 presented by G-SHOCK を公開しました!

▶️https://t.co/gY4UHWrND7#Bリーグ pic.twitter.com/BdadgrmF3T

— B.LEAGUE(Bリーグ) (@B_LEAGUE) April 11, 2023

Author: Ed Odeven
Find Ed on JAPAN Forward's dedicated website, SportsLook. Follow his [Japan Sports Notebook] on Sundays, [Odds and Evens] during the week, and Twitter @ed_odeven.