Shodai Hands Leader Ichinojo First Loss at Nagoya Basho While Terunofuji Gains Ground
The lone yokozuna manhandled Ura to keep the pressure on his fellow Mongolian.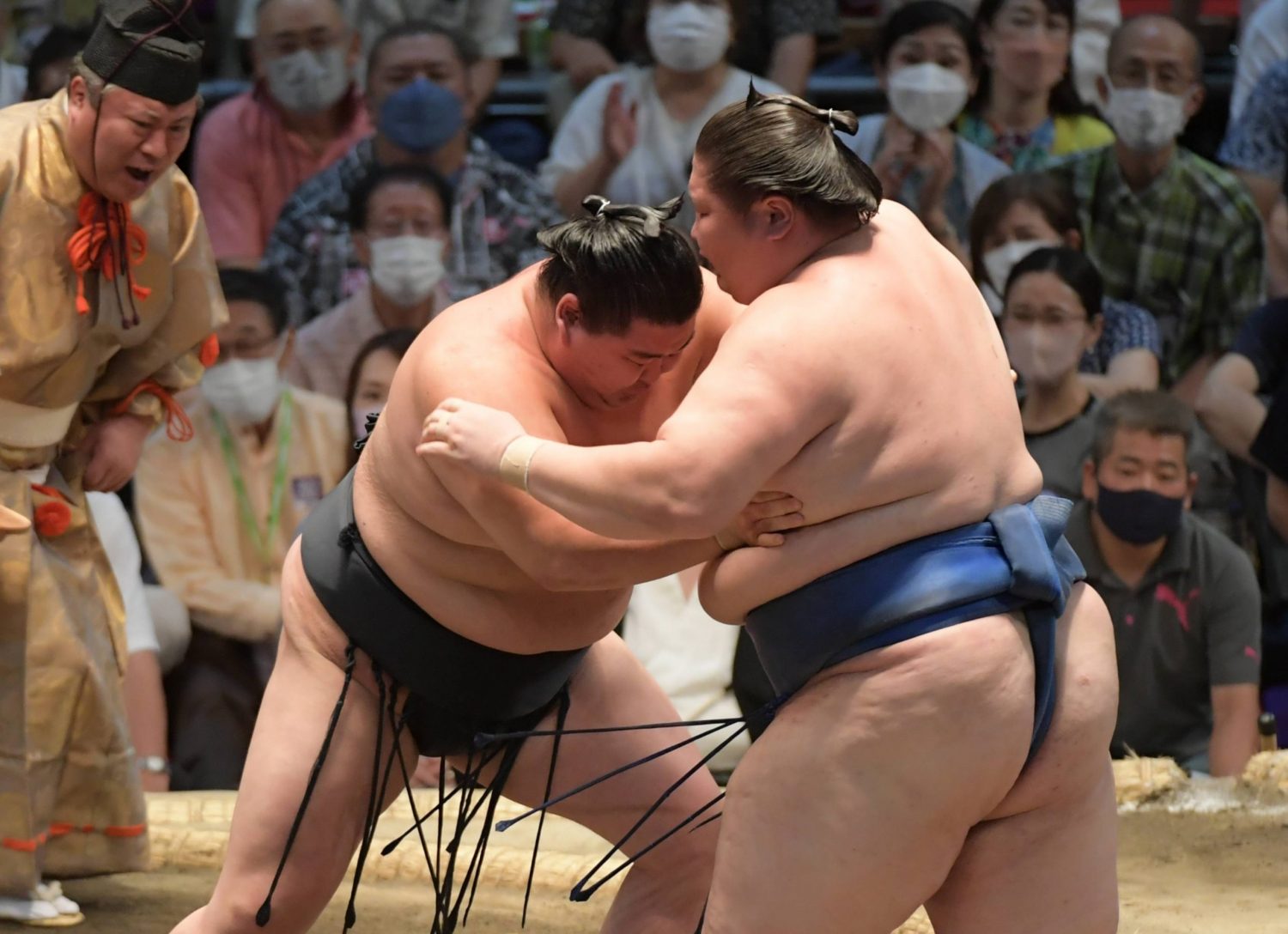 Ozeki Shodai defeated sole leader Ichinojo on Saturday, July 16 while grand champion Terunofuji inched closer to the lead entering the midway point of the Nagoya Grand Sumo Tournament
Shodai knocked Ichinojo off balance shortly after the face-off at Aichi Prefectural Gymnasium and then shoved the Mongolian grappler out to hand him his first loss of the 15-day tournament.
No. 2 maegashira Ichinojo dropped to 6-1 but still leads as his nearest competitor Tobizaru also lost.
Shodai, who started the tournament with three straight losses, has now won three of his last four bouts to improve to 3-4, a welcome turnaround for a wrestler who needs a winning record to keep his ozeki status for the fall tournament.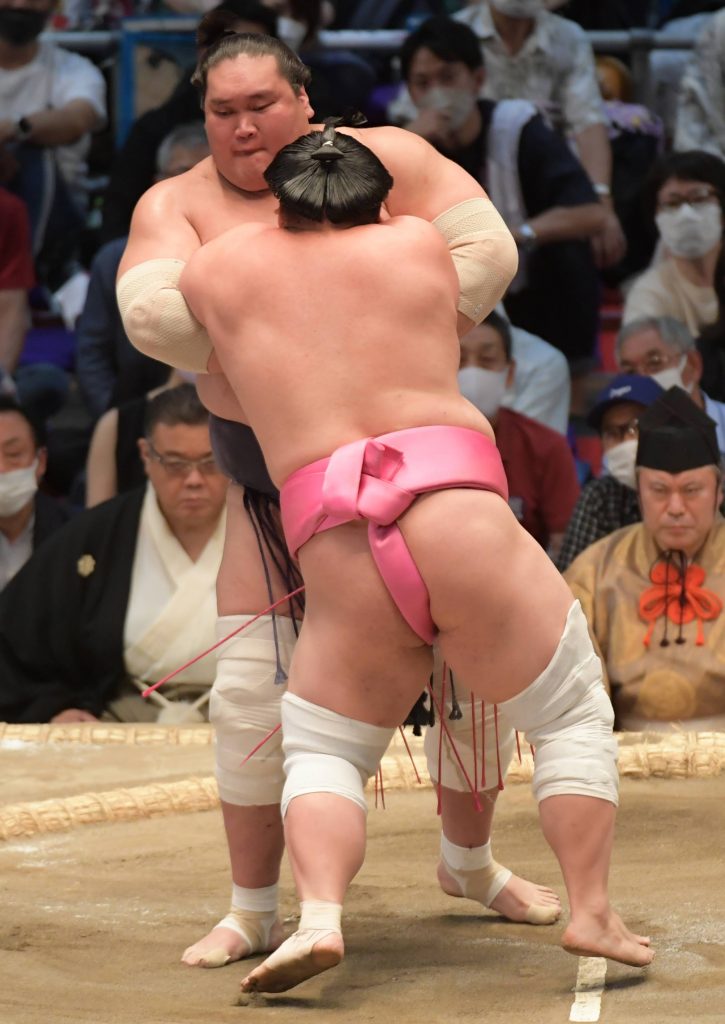 Meanwhile, lone grand champion Terunofuji used a dominating arm-bar force-out to defeat Ura and improve to 5-2. Terunofuji is one of seven wrestlers who are just one win back.
No. 3 maegashira Ura came in low at the face-off in an attempt to throw the yokozuna off, but the experienced Terunofuji was having none of Ura's trickery and quickly got an arm lock on the Kise stable wrestler.
Terunofuji won his seventh Emperor's Cup at the Summer Tournament in May when he won every bout in the last week. He will be hoping for a similar result in the second half of the Nagoya Basho.

Abi Victorious Against Takakeisho
In other major bouts, komusubi Abi dodged to his side shortly after the face-off and then used a left-handed arm throw to send ozeki Takakeisho tumbling out of the ring while giving both men a 4-3 record.
"The ozeki came in low and I wasn't able to use my usual thrusting technique so I just naturally moved to my left," said Abi, who has defeated a yokozuna and two ozeki so far. "I'll just try to maintain my focus for the rest of the tournament."
No. 2 maegashira Kotonowaka is in the group of wrestlers at 5-2 after he displayed nifty footwork at the edge to thrust down Tamawashi.
The referee originally determined that Tamawashi (3-4) had won, but the ringside judges ruled that the No. 3 maegashira had fallen out before Kotonowaka stepped out.
Mitakeumi Withdraws from Tournament
Demotion-threatened ozeki Mitakeumi was forced to pull out on Saturday after a positive case of COVID-19 was reported at his Dewanoumi stable.
Mitakeumi, who needed at least eight wins to avoid demotion, was just 2-4 in his first six days and will finish the tournament with a 2-5 record.
The Japan Sumo Association will determine where Mitakeumi will be ranked in September's Autumn Basho. Mitakeumi is the first wrestler to have been forced to pull out midway through a tournament for COVID-19-related reasons.
Komusubi Hoshoryu was scheduled to face Mitakeumi on Day 7 and won by default to pick up his third win against four losses.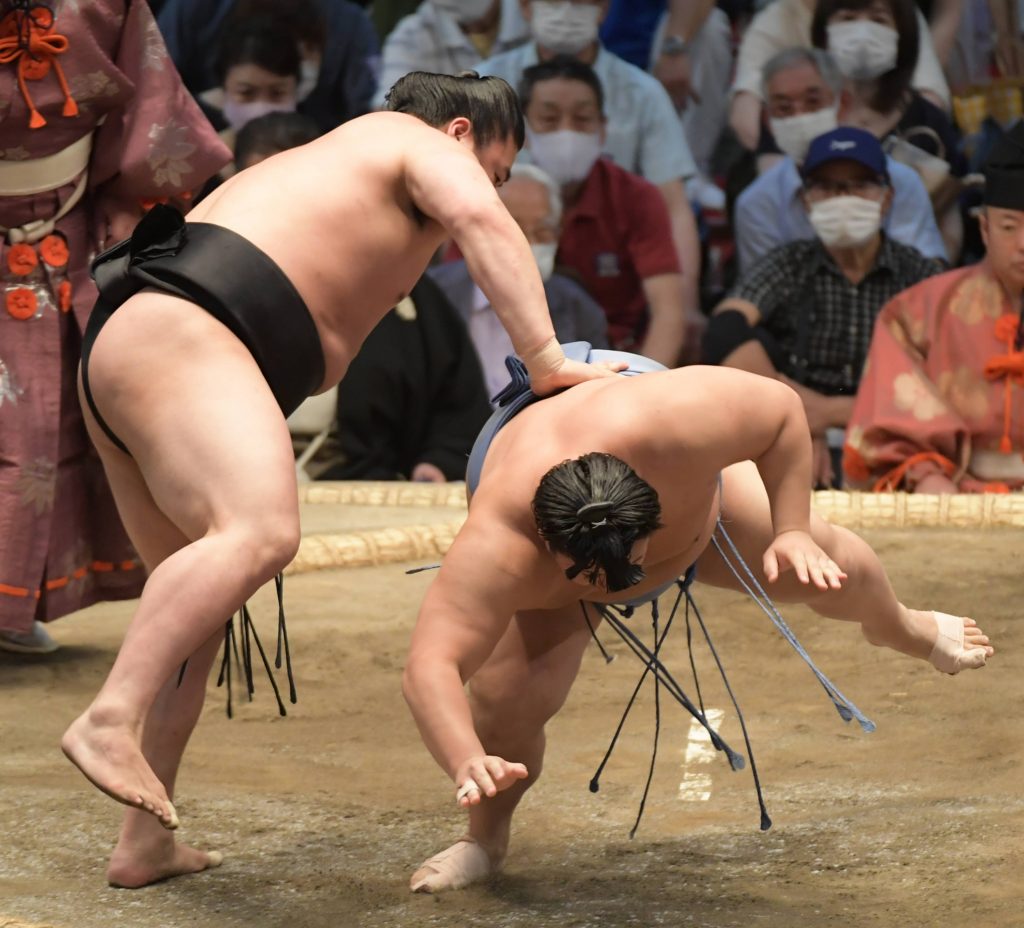 Wakamotoharu dealt Tobizaru a setback when he dodged to his left and swatted down the sixth-ranked maegashira to send him to his second loss against five wins.
Fourth-ranked maegashira Wakamotoharu, who will meet Terunofuji on Day. 8, improved to 4-3.
No. 8 maegashira Nishikigi got both hands on the belt of Okinoumi (3-4) and used a frontal force-out to defeat the seventh-ranked veteran and improve to 5-2.
No. 13 maegashira Ichiyamamoto also kept pace at 5-2 with a beltless arm throw win over No. 16 Daiamami, who fell to 1-4-2.
Eleventh-ranked maegashira Midorifuji is also at 5-2 after dodging to the side at the face-off and swatting down No. 14 Myogiryu (4-3).
Author: Jim Armstrong
The author is a longtime journalist who has covered sports in Japan for more than 25 years. You can find his articles here.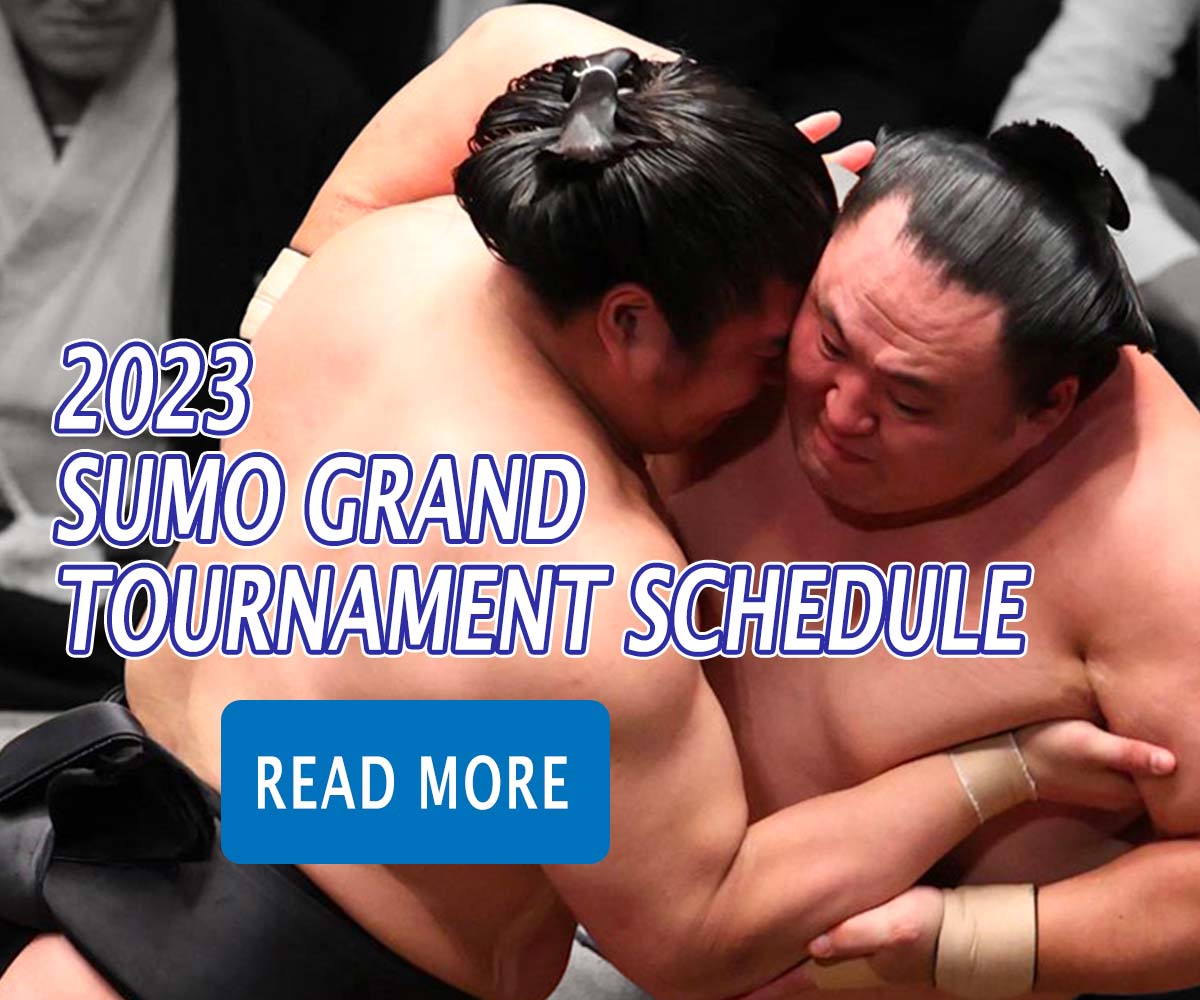 Subscribe to Our Newsletter