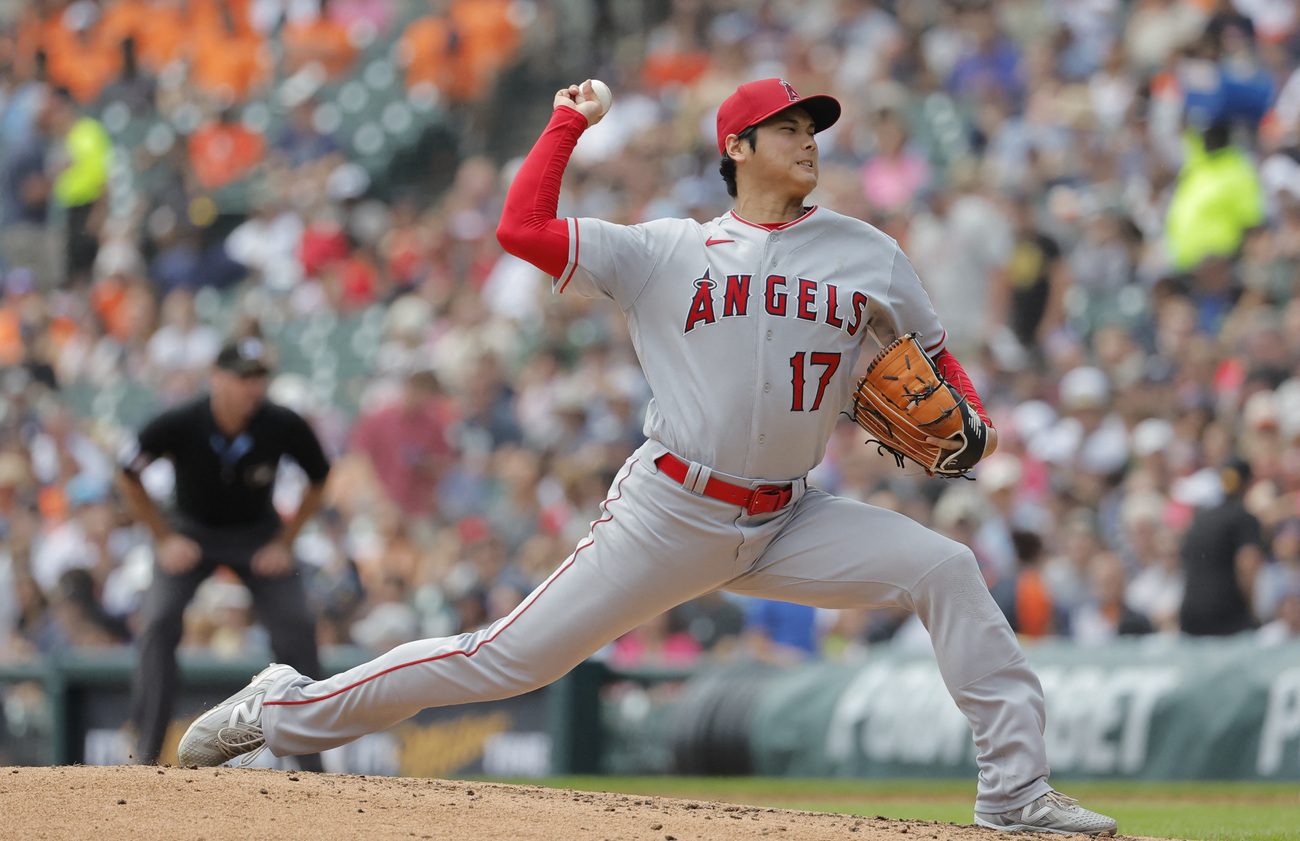 Shohei Ohtani demonstrated once again how valuable he is to the Los Angeles Angels. This time, it was in their doubleheader against the Detroit Tigers on Thursday, July 27.

Ohtani threw a one-hit shutout in the first game and blasted a pair of home runs in the nightcap as the Angels beat the Tigers 6-0 and 11-4 at Comerica Park.

In the first game, Ohtani only allowed Kerry Carpenter's leadoff single to center field in the fifth inning. He struck out eight batters and issued three walks while making 111 pitches en route to his first-ever MLB complete game.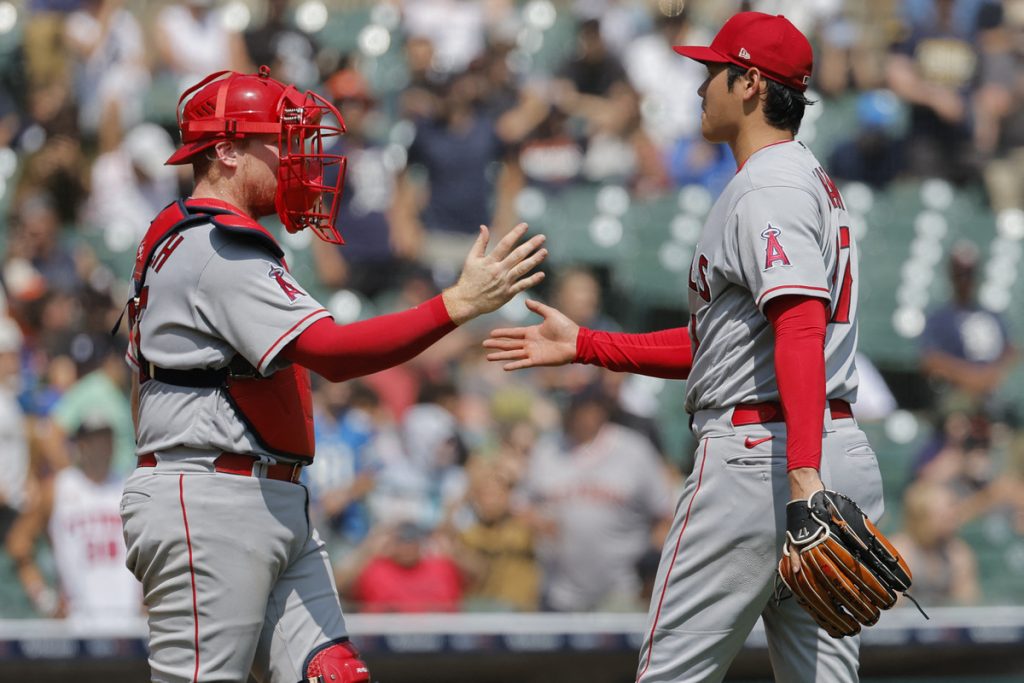 In Motown, Ohtani's full assortment of pitches was a mesmerizing display of top-notch work.

"It looked like he had the guys guessing," Tigers catcher Jake Rogers said of Ohtani, according to The Associated Press.
Working as the Angels designated hitter in the second game, Ohtani, the 2023 World Baseball Classic MVP, bashed a two-run homer to left off Matt Manning in the second inning. He followed with a solo shot to center, also off Manning, in the fourth. Then he left the game due to cramps.
For Ohtani, Thursday's contributions added up to something that hadn't happened on the same day in MLB in more than half a century. He became the first pitcher to allow one hit or fewer and hit a pair of homers on the same day since Rick Wise of the Philadelphia Phillies threw a no-hitter and homered twice against the Cincinnati Reds in a 4-0 triumph on June 23, 1971.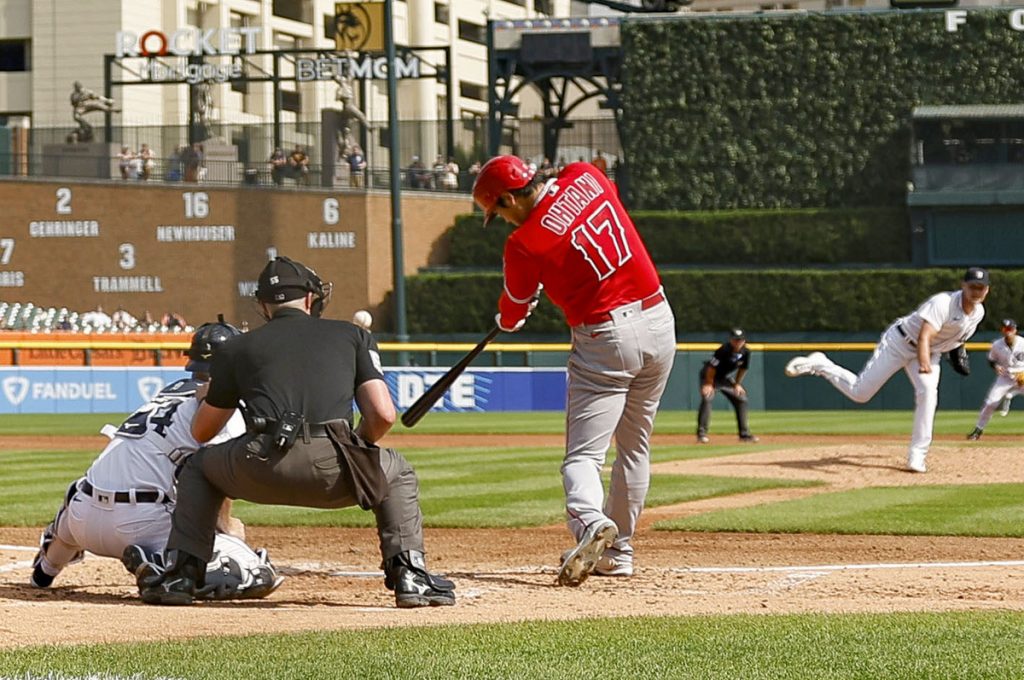 Ohtani Taken Off the Trading Block
Ohtani leads MLB with 38 home runs and he's staying with the Los Angeles Angels ― for now at least.
The surging Angels (54-49 overall), winners of nine of their past 11 games, announced on Thursday that Ohtani is off the trading block. MLB's trade deadline is August 1.
The Toronto Blue Jays (57-46) have a three-game lead over Los Angeles for the American League's final wild card spot.
"From the beginning, my plan was to finish strong this season with the Angels," Ohtani told reporters through his interpreter, according to this MLB.com report. "I don't think things are really going to change mentally, but all the people talking about the trades, that's going to be all gone. So, I feel like I'm just focused on taking this team to the playoffs."
Angels Upgrade Pitching Staff
In an effort to improve their chances of qualifying for the playoffs for the first time since 2014, the Angels acquired pitchers Lucas Giolito (6-6, 3.79 ERA) and Reynaldo Lopez (2-5, 4.29) from the Chicago White Sox on Wednesday. The White Sox received catcher Edgar Quero, a 20-year-old prospect, and left-hander Ky Bush, another minor leaguer, in exchange.

"[Ohtani] is a special player having a unique season with a team that has a chance to win," Angels general manager Perry Minasian was quoted as saying by MLB.com. "And to me, that's grounds for trying to improve the club.
"Whether it works or whether it doesn't, I can go to bed at night and say, 'You know what? We did this for the right reasons and we're giving ourselves a chance.' I'm excited to see how we play."
Ohtani becomes a free agent at the end of the season.


The Last Word
What impression did Ohtani make on Tigers manager AJ Hinch during the doubleheader?
"He was the story of both games," Hinch declared, according to MLB.com.
Hinch added, "He was the best player on the field for both games. We saw what he does at his best on both sides."
RELATED:
Author: Ed Odeven
Find Ed on JAPAN Forward's dedicated website, SportsLook. Follow his [Japan Sports Notebook] on Sundays, [Odds and Evens] during the week, and Twitter @ed_odeven.