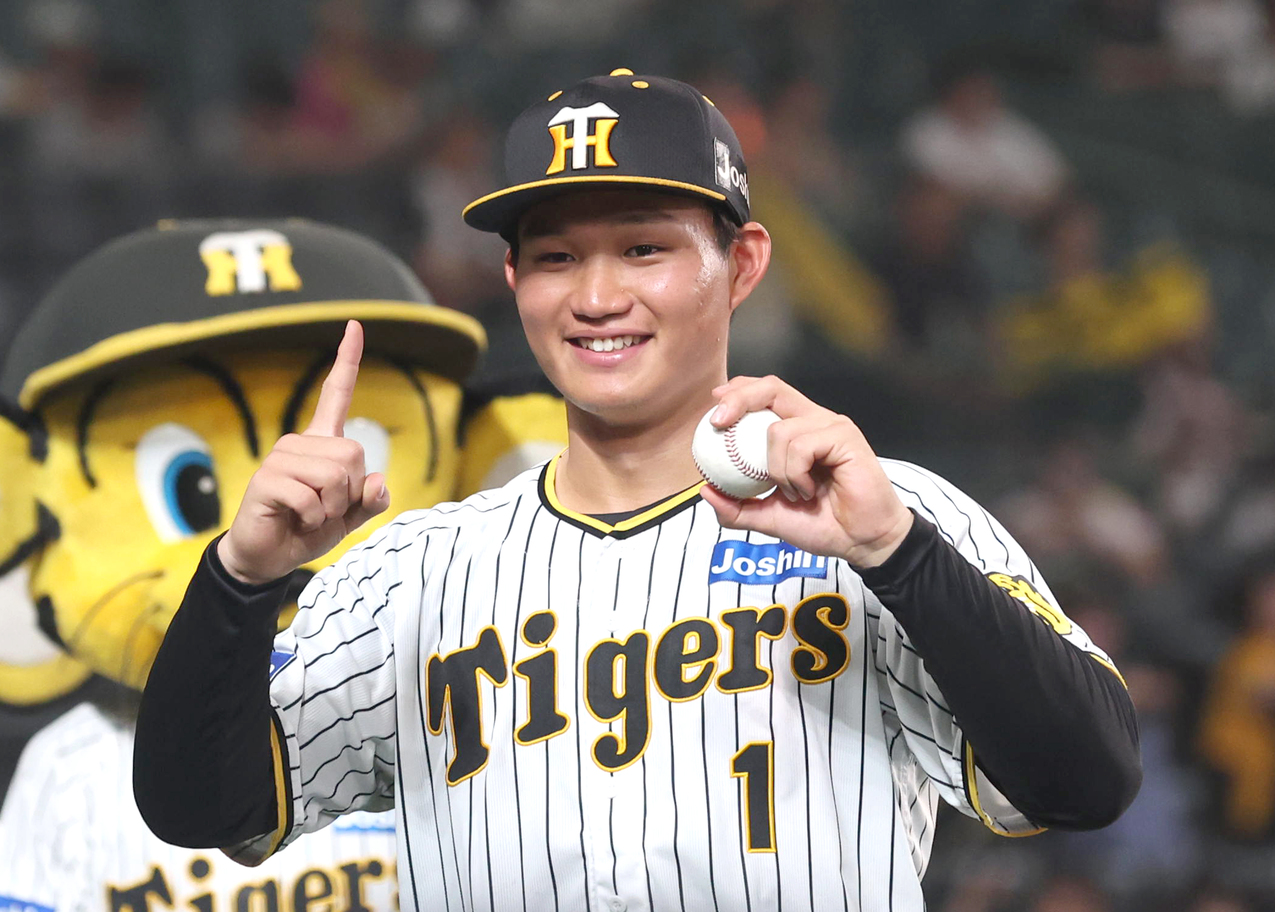 Hanshin Tigers rookie Shota Morishita is starting to live up to the expectations that made him the team's second-round pick in the 2022 amateur draft.
The 23-year-old outfielder hit his first career home run in the eighth inning on Sunday, July 9 to lift the Tigers to a 1-0 win over the Tokyo Yakult Swallows at Koshien Stadium.
Getting the first homer of his pro career at home was a huge boost for Morishita, the Central League-leading Tigers and the loyal Hanshin fans, who were ecstatic.


As if that wasn't enough, Morishita was the hero again in a dramatic 5-4 win over the second-place Yokohama DeNA BayStars on Wednesday, July 12.
Facing starter Trevor Bauer, Morishita launched a 152-kph fastball from the 2020 National League Cy Young Award winner deep into the center field stands at Koshien for a two-run homer that tied the game 4-4 in the eighth.
Morishita then won the game in the ninth with a sac fly to center off Yokohama reliever JB Wendelken, allowing the runner to score from third and give Hanshin the dramatic win.
Once again, the Hanshin fans were over the moon while Bauer, who saw his chance for a win evaporate, was clearly annoyed.
Bauer told Nikkan Sports after the game that he thought the pitch was good but should have been more high and tight.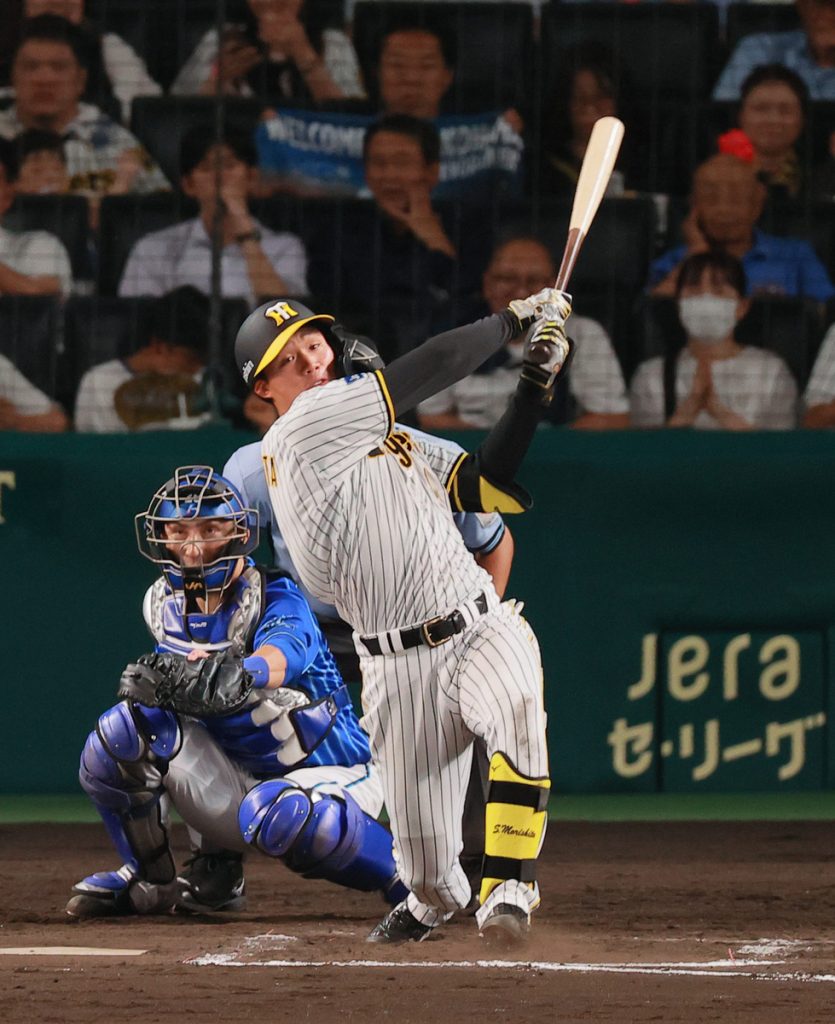 Morishita Shares Thoughts on Win over BayStars
Morishita was chosen for the hero interview after the game and commented on his big night that helped the Tigers win their third in a row and open up a three-game lead over Yokohama, since reduced to two by the BayStars' 4-0 win over Hanshin on Thursday, July 13.
On the homer off Bauer, Morishita said: "I just tried to be aggressive with what I could see was a pitch in the sweet spot."

He added: "I was aiming for a result like that and this gives me a lot of confidence."
After a slow start to his rookie campaign, Morishita is quickly becoming a fan favorite at Koshien. Like all rookies, he is a work in progress and is batting just .186. But the recent signs are encouraging for Tigers fans.
RELATED: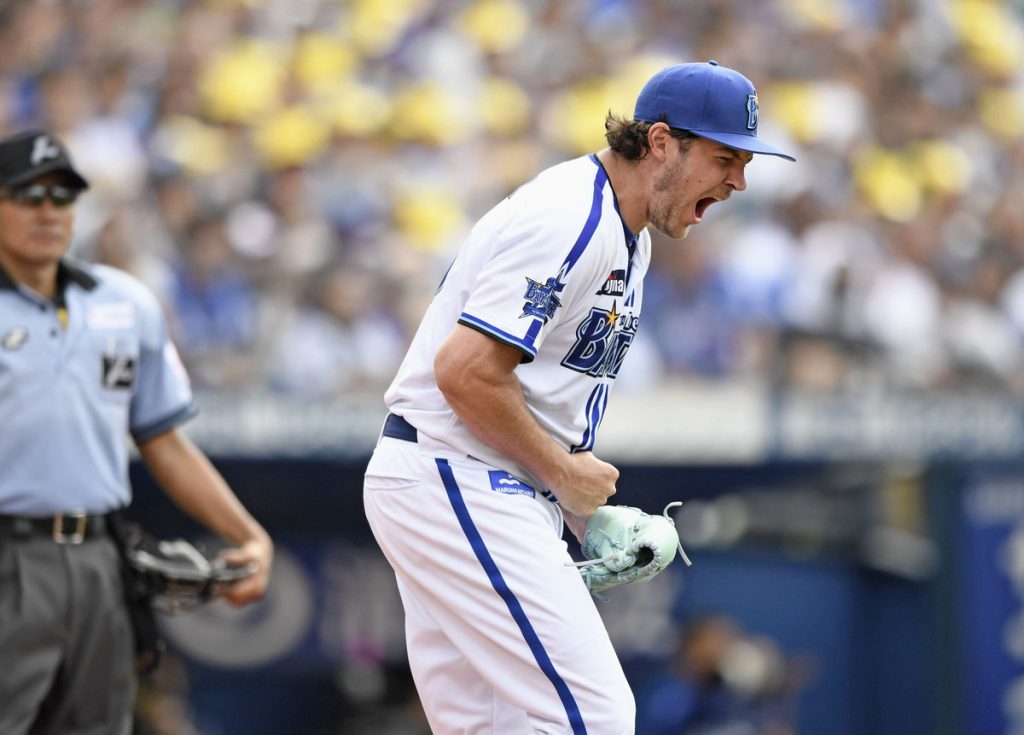 Bauer Miffed at BayStars Teammates
Speaking of Bauer, it seemed like only a matter of time before the former major leaguer had a meltdown in Japan and that day came on Saturday, July 1 in a game against the Chunichi Dragons at Yokohama Stadium.
Bauer gave up 10 hits and two walks over six innings but allowed just one run and struck out six.
He was understandably frustrated with poor defense and it came to a head during his final inning of the game.
With the Dragons leading 2-0, things went downhill for Bauer when the BayStars botched several rundown plays in the inning.
In Bauer's defense it was like something out of the "Keystone Cops," but his inability to contain his anger was not a good look for a guy who is working on restoring his image.
For the final out of the inning, Bauer fielded a comebacker to the mound and ran the ball himself over to first as if to say he doesn't trust his fielders to make a routine play.
Bauer's Outburst Not Acceptable in Japan
Bauer then stormed off the field apparently screaming "Wake up!" and then ran up the walkway to the locker room.
By major league standards it wasn't egregious behavior and you see that all the time. But in Japan, it was regarded as somewhat petulant and something you don't do to your teammates.

Bauer was named the CL MVP for pitchers for the month of June. For the most part, he has pitched well this season for the BayStars. His emotional outburst did not result in any punishment, but one can't help but feel that he is on thin ice here.
His life off the field is complicated to say the least. Just over a month ago there were fresh accusations of sexual assault in the US, which he denied and called "extortion," according to US media.
Bauer, 32, was suspended by Major League Baseball under its sexual and domestic abuse policy. He was released by the Los Angeles Dodgers in January 2023 and then went unsigned by other teams in MLB after being reinstated from his 194-game suspension.
Bauer is currently 6-2 with 81 strikeouts and a 3.67 ERA in 11 games. He was named to the CL All-Star team on Friday, July 14.
RELATED: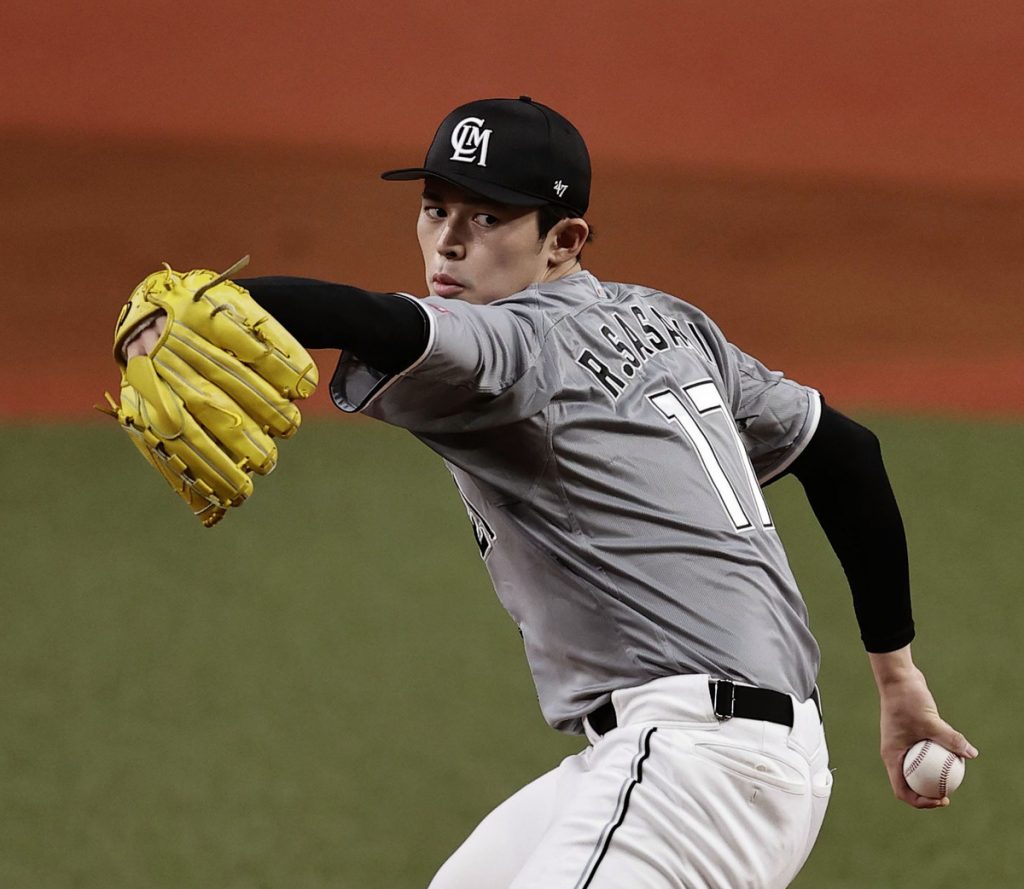 Sasaki Tosses a Gem
Chiba Lotte Marines ace Roki Sasaki was his usual dominant self on Wednesday, July 12.
The 21-year-old right-hander struck out 14 batters over seven innings while giving up one run on three hits to lead his team to a 5-3 win over the Pacific League-leading Orix Buffaloes.
Sasaki (7-2) did not issue a walk over 104 pitches and was helped by three RBIs from Katsuya Kakunaka, who went 2-for-3 at Kyocera Dome in Osaka.
He gave up only one run in the first inning on a double by Leandro Cedeno. Sasaki retired the last 10 batters he faced before being taken out.
"Our team scoring five runs allowed me to throw at my own pace, it really helped," Sasaki was quoted as saying by Kyodo News.
Sasaki is the second pitcher in club history after Hideki Irabu to have eight or more double-digit strikeout games in a season.
RELATED: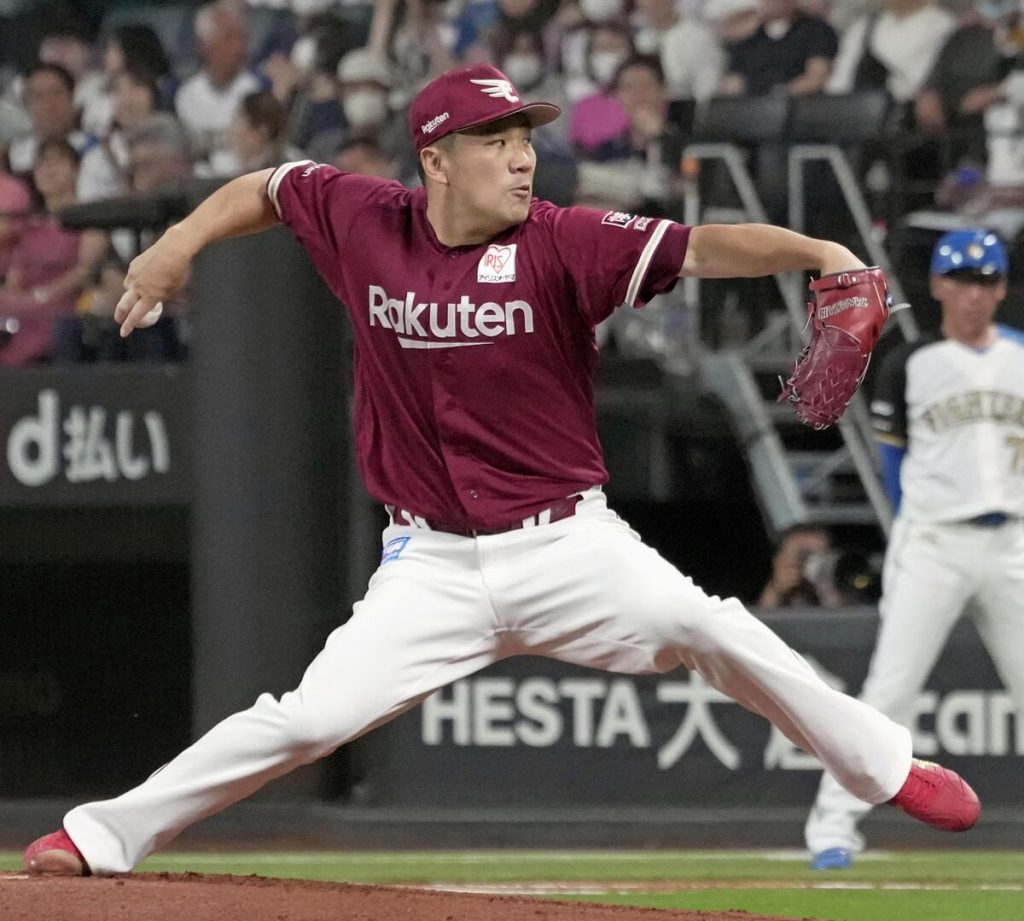 No Ks for Tanaka
Talk about an odd stat for a pitcher who is known for striking out batters.
Tohoku Rakuten Golden Eagles starter Masahiro Tanaka got the win on Tuesday, July 11 but it was the first time in his NPB career (237 games) that he got a win without striking out a single batter.
In the 3-2 road win over the Hokkaido Nipponham Fighters, Tanaka improved to 5-5 when he gave up two runs on nine hits while walking one batter over seven complete innings.

Entering this season, Tanaka had 1,490 strikeouts in 1,633⅔ innings in NPB. This season, he has 43 strikeouts in 81⅓ innings.
Meanwhile, with eight straight wins, the Eagles have picked their game up in the PL and have moved into fourth place, passing the Fighters and struggling Saitama Seibu Lions, who are now in last place.
The Eagles were 13 games under .500 at one point, and are now just five games under.

Author: Jim Armstrong
The author is a longtime journalist who has covered sports in Japan for over 25 years. You can find his articles on SportsLook.