Sasaki Gets the Better of Yamamoto in Marquee Showdown of NPB's Best Pitchers
The hard-throwing right-hander struck out 11 batters and gave up just one hit as the Chiba Lotte Marines beat the reigning NPB champion Orix Buffaloes 2-0.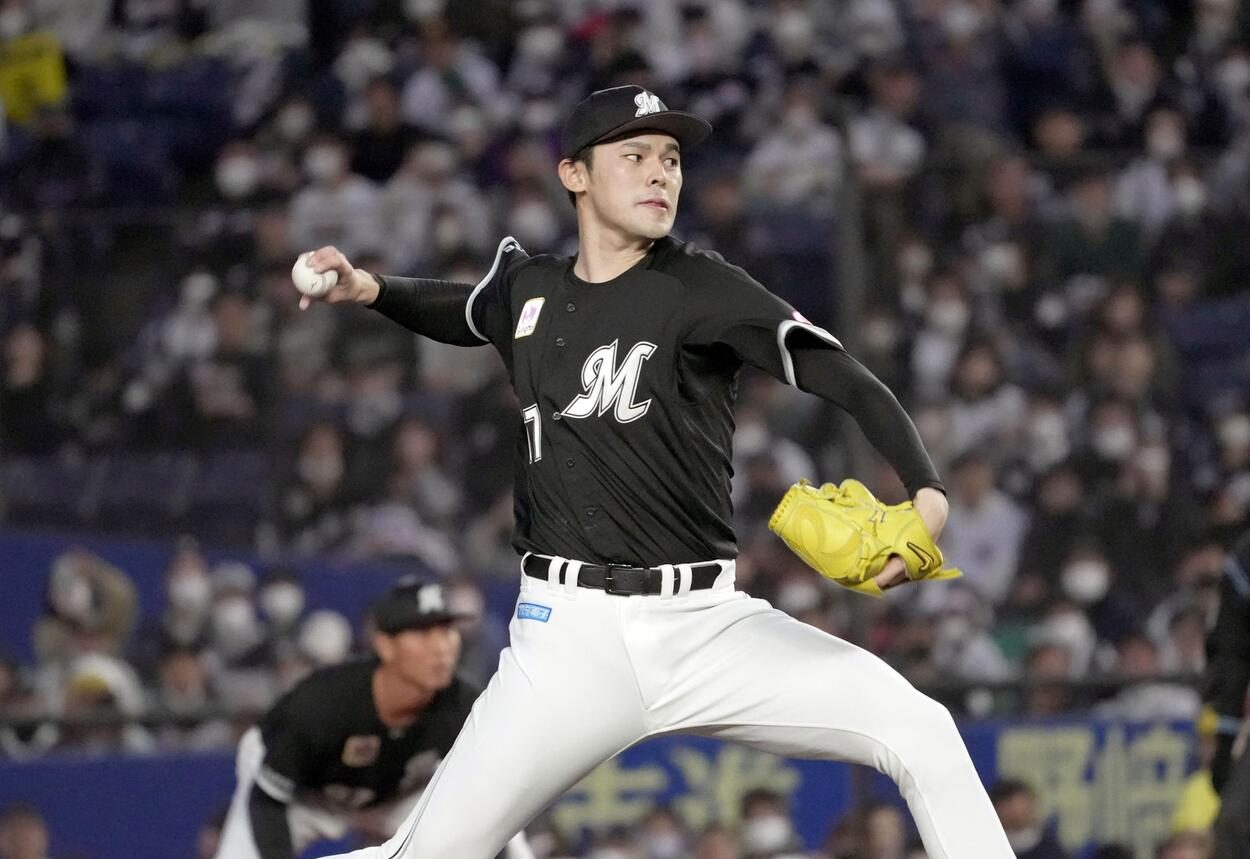 Roki Sasaki outdueled Yoshinobu Yamamoto as the Chiba Lotte Marines beat the Orix Buffaloes 2-0 on Friday, April 14 in a showdown of NPB's best pitchers.
Playing before a crowd of 29,088 at ZOZO Marine Stadium, Sasaki was more dominant at the outset, retiring the side in order through the first five innings when he had 10 strikeouts.
Yamamoto was not as sharp. He gave up a double to Shogo Nakamura in the first inning and another two-bagger to Hisanori Yasuda in the second.
It was the first NPB matchup of the two pitching stars.
"I fought with him in the WBC, and he's always a kind senpai (senior colleague)" Sasaki was quoted as saying by Daily Sports.
Sasaki added, "I'm really happy to have the opportunity to throw [against] each other like this. It was a match that I definitely wanted to win, so I threw with all my heart while concentrating."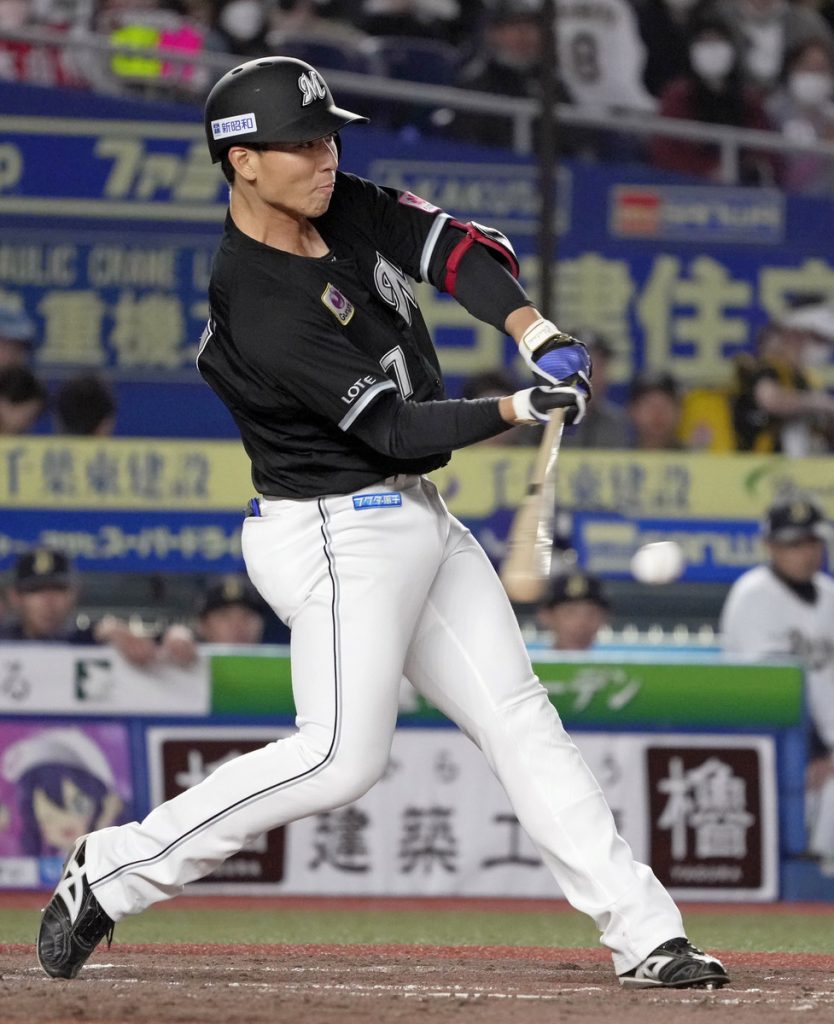 Marines Grab Lead in Fourth Inning
Lotte got on the scoreboard in the bottom of the fourth.
Outfielder Koki Yamaguchi hit a single to right and advanced to third on a single by Yasuda.
Kenta Chatani then drove in the first run of the game with a sharp single to left that scored Yamaguchi.
Yamamoto issued his first walk of the game in the fifth when Kyota Fujiwara reached with one out, but he struck out the next two batters to end the inning.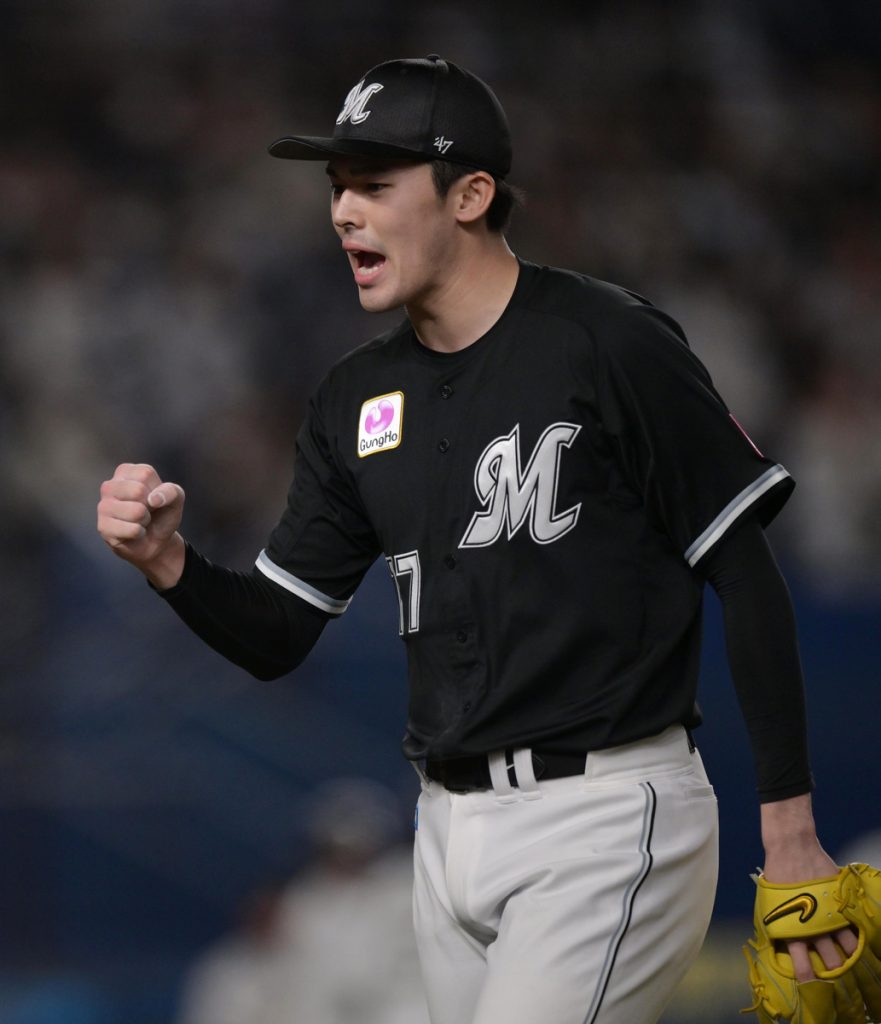 Sasaki Works Out of Jam
Sasaki faced his first challenge in the sixth when he gave up his first walk to Masahiro Nishino.
Kenya Wakatsuki then recorded the first hit off Sasaki with a single to center that put runners at first and second with no outs.
The two runners advanced on a sacrifice bunt by Ryo Ota. But Sasaki then struck out Tokumasa Chano and got Marwin Gonzalez to fly out to right.
A Good Test for Sasaki
Sasaki, 21, gave up his second base on balls in the seventh with a lead-off walk to designated hitter Tomoya Mori as the young right-hander neared 100 pitches.
But he got a little help from the pitcher's best friend when Yutaro Sugimoto hit into a double play before Yuma Mune grounded out to the shortstop to end the seventh inning.
Sasaki was done for the night after that. He finished with 11 strikeouts while giving up one hit and two walks on 105 pitches over seven complete innings to improve to 2-0 on the season.
"It was a one-run game at that point," Marines manager Masato Yoshii said, according to Sports Nippon. "He's the team's ace so I probably left him in a little longer than planned. We went over the pitch count, but I thought it was important for him to pitch in that tough situation."
Yoshii said, "In a game like today's, you don't win unless you get good pitching right to the end. In order for the team to win I hope we continue to get pitching like this."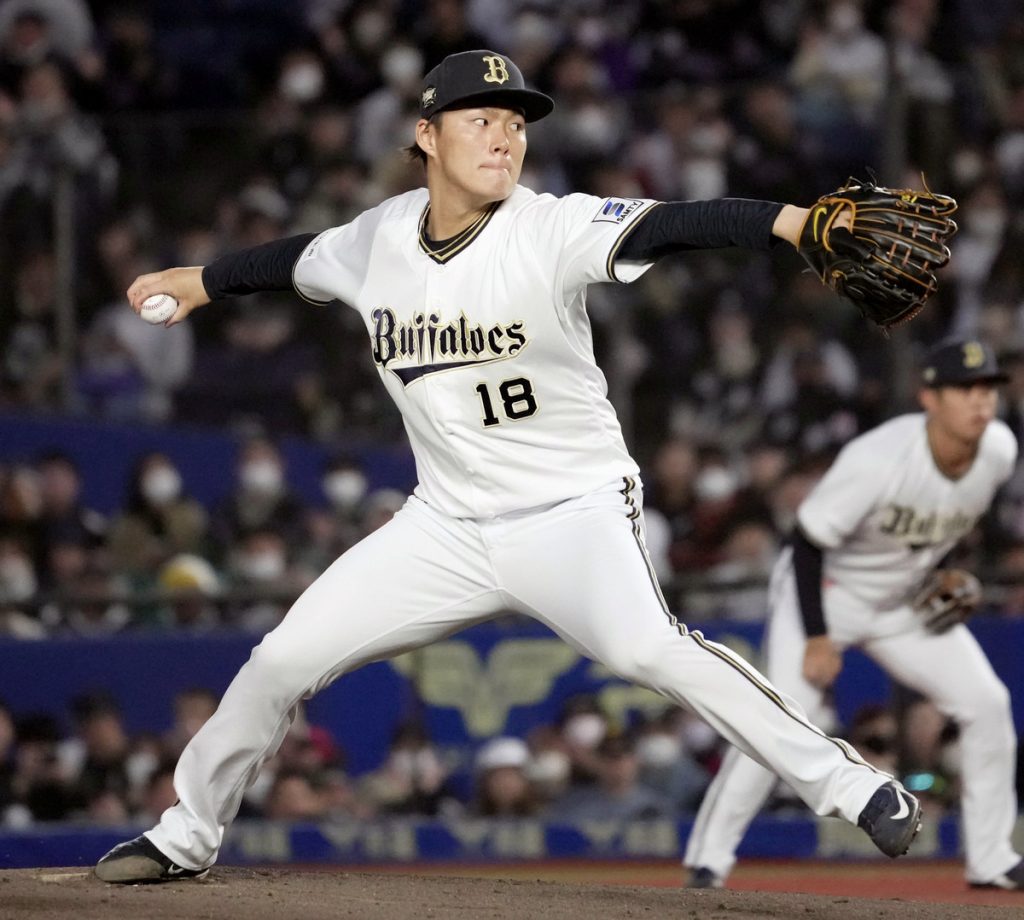 Yamamoto Reflects on Game
Yamamoto (1-1) took the loss after striking out nine while giving up one run on five hits with one walk in a 101-pitch effort over six innings.
"After giving up the first run I was able to limit the damage to just one run and was pleased with that," Yamamoto said, according to Nikkan Sports. "I thought I could have had slightly better tempo to my pitching."
The 24-year-old added, "There were some unlucky hits today but that's nothing new. It was a very tight game and I'm looking forward to the next time I can face him."
The Marines improved to 7-5, including 6-0 at home, while the Buffaloes fell to 6-6.
Lotte Relievers Preserve Lead
Soichiro Yamazaki came on in the seventh for Orix and gave up a single to Chatani, who advanced to second on a sacrifice bunt by Toshiya Sato.
Taiga Hirasawa walked to put runners at first and second with one out. Yudai Fujioka hit a clutch RBI single that scored Chatani to give the Marines a 2-0 lead.


Naoya Masuda, normally a closer, worked a scoreless eighth before former Boston Red Sox pitcher Hirokazu Sawamura retired the side in the top of the ninth for the save.
Key Contributors for Japan in WBC
Both Sasaki and Yamamoto contributed to helping Japan win its third World Baseball Classic title in March.
Yamamoto struck out eight batters over four innings and allowed only one base hit to get the win in a 7-1 victory over Australia on March 12.
Sasaki was the winning pitcher a day earlier when he struck out eight while giving up one run on two hits over 3⅔ innings in a 10-2 win over the Czech Republic.
Career Highlights for NPB's Best Pitchers
The 24-year-old Yamamoto is a two-time Pacific League MVP and a two-time Sawamura Award winner. He pitched a no-hitter on June 18, 2022.
The 21-year-old Sasaki threw 17 straight perfect innings over two games last season to rise to international fame.
On April 10, 2022, Sasaki pitched a perfect game against the Buffaloes. In that game, Sasaki tied the NPB record for total strikeouts in one game with 19.
He also set a new NPB record for consecutive strikeouts, having struck out 13 batters in a row.
One week later, Sasaki threw eight perfect innings against the Hokkaido Nipponham Fighters before being taken out by then-manager Tadahito Iguchi to protect the pitcher's health.
RELATED:
Author: Jim Armstrong
The author is a longtime journalist who has covered sports in Japan for over 25 years. You can find his articles on SportsLook.