Shohei Ohtani Shines on Mound, but Angels Blow Lead in Loss to A's
World Baseball Classic MVP Shohei Ohtani strikes out 10 in six scoreless innings on Opening Day. Oakland rallies for two runs in the eighth inning.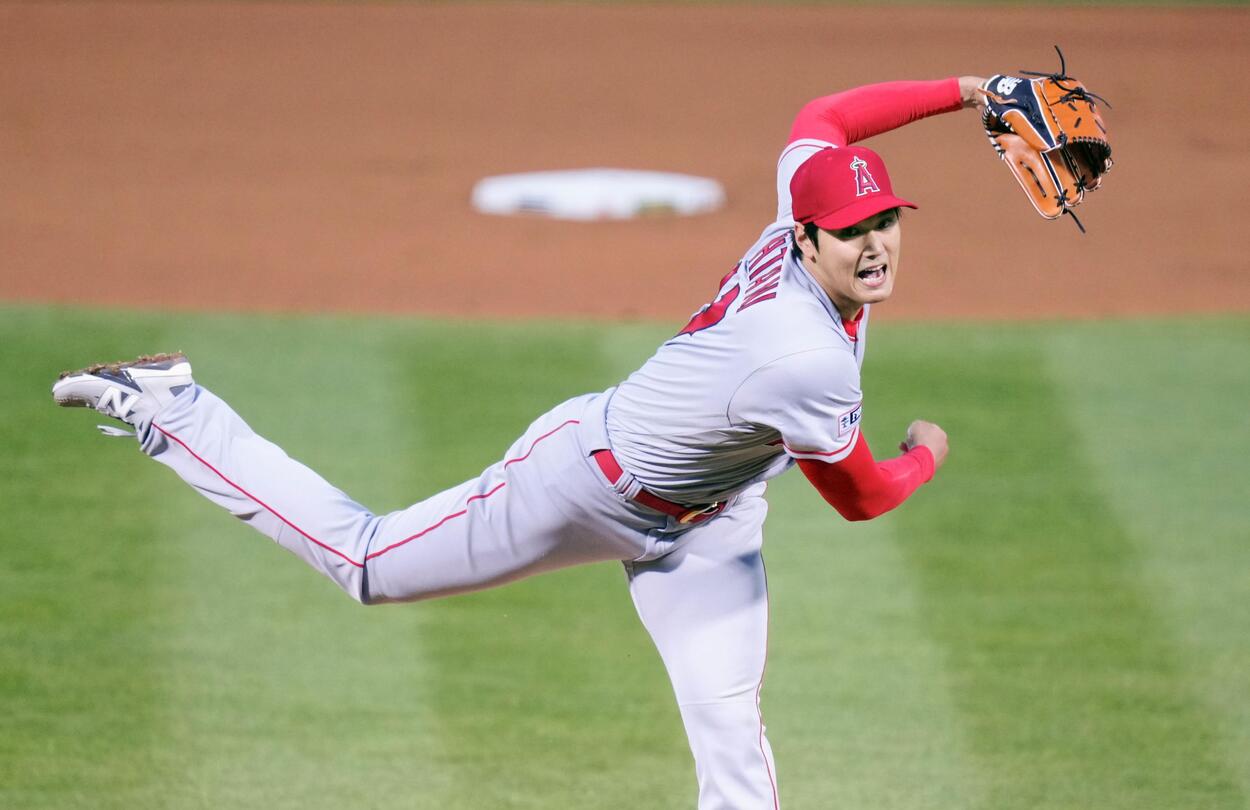 Shohei Ohtani pitched six scoreless innings of two-hit ball and fanned 10 batters on Opening Day.
It was a familiar storyline.
The Los Angeles Angels led 1-0 when Ohtani's pitching duties ended on Thursday, March 30 against the Oakland Athletics. Then, in the eighth inning, the A's rallied for two runs in a 2-1 victory over their American League West rivals at Oakland Coliseum.

The Angels dropped their sixth straight MLB season opener.

"We got a lot of guys on base and in scoring position, we just lacked that one big hit," Ohtani was quoted as saying through interpreter Ippei Mizuhara by The Associated Press.
World Baseball Classic MVP Ohtani, hitting in his familiar third spot in the Angels lineup, went 1-for-3 with a walk.
After Mike Trout walked to lead off the top of the fourth, Ohtani singled to right. The Angels failed to capitalize on this scoring opportunity, however.
A's left-hander Kyle Muller had a solid outing, allowing four hits and a run in five frames. He walked one and struck out two.
The Angels broke a scoreless tie on MLB rookie Logan O'Hoppe's one-out single to left in the fifth.
Four Oakland relievers held the Angels without a run the rest of the way. Trevor May, who pitched the eighth, earned the win. Closer Dany Jimenez picked up the save.
Angels reliever Aaron Loup, who yielded a game-tying double to Oakland's Tony Kemp, took the loss. Two batters later, Aledmys Diaz drove in the winning run on a single off Loup's replacement, Ryan Tepera. The run was charged to Kemp.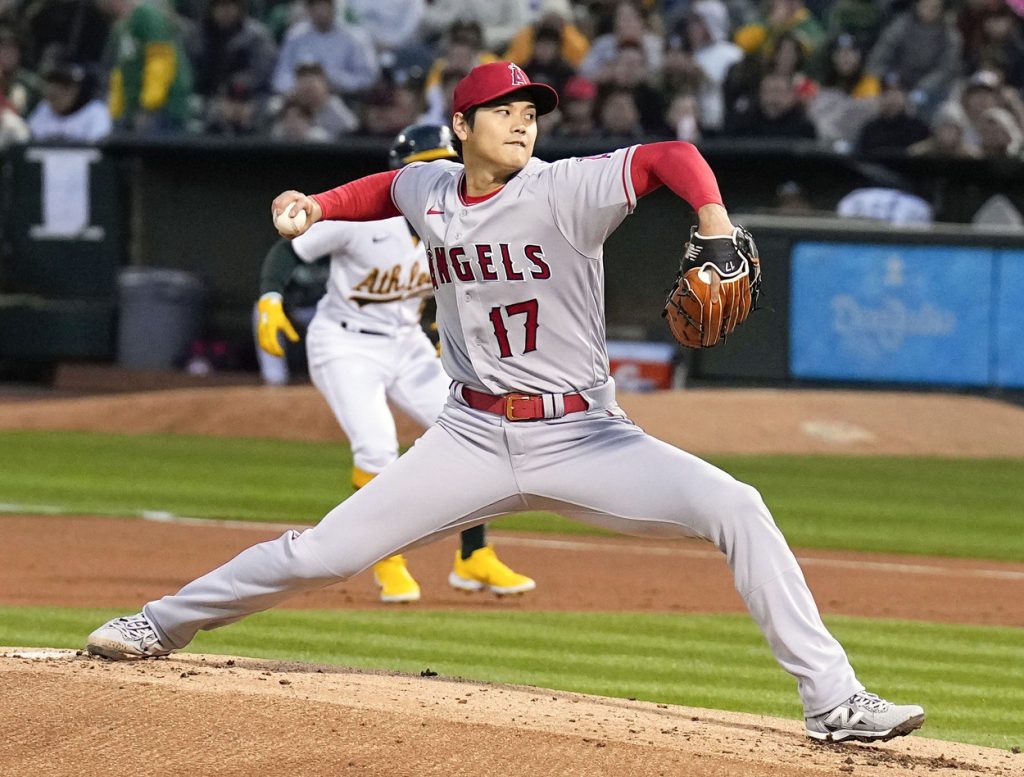 Hard-Throwing Ohtani Dominates
Ohtani's fastball was electric, reaching 101 mph (162.5 kph) on the radar gun. He held the A's hitless in the first three innings. And using the high-tech Pitchcom wireless device, he informed rookie catcher O'Hoppe what pitches he'd be throwing.
"He kind of dominated us a little bit with 10 punchouts," Oakland manager Mark Kotsay said of Ohtani, who issued three walks, according to The Associated Press. "In doing that, we knew what we were up against tonight. We wanted to get Ohtani out of the game as soon as possible. Took a little bit longer than what we would have liked, but we got to the bullpen and we were able to take advantage of that."
A Look Ahead
Oakland's Shintaro Fujinami is scheduled to start Saturday's game against LA's Patrick Sandoval.

Fujinami, 28, joined the A's in the offseason after pitching 10 seasons for the Hanshin Tigers.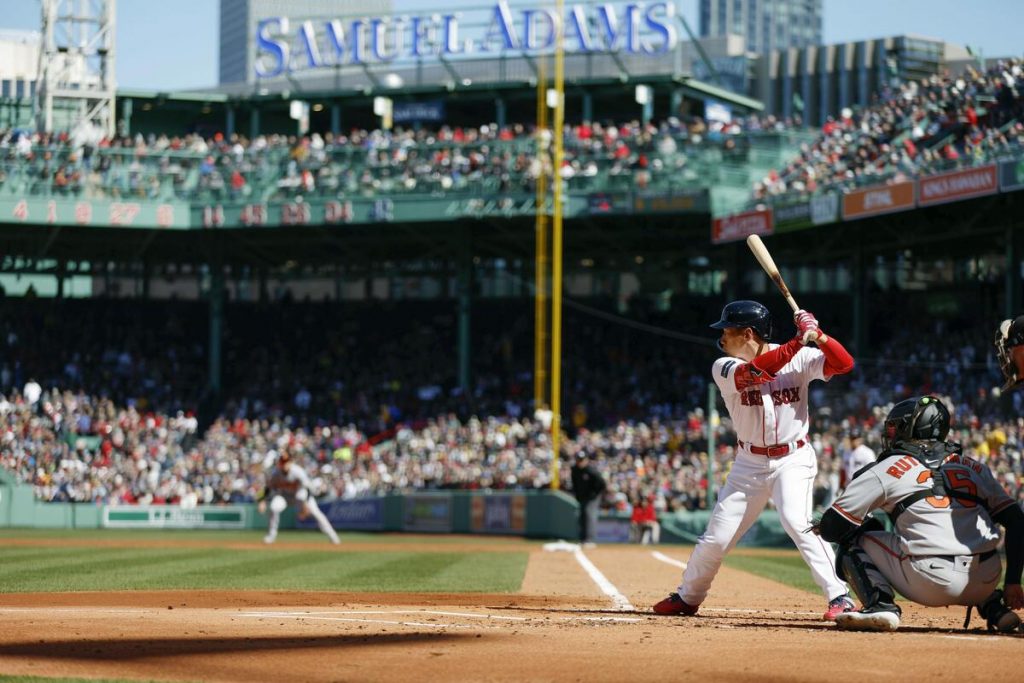 Red Sox Newcomer Yoshida Has Two Hits in MLB Debut
Masataka Yoshida batted cleanup in his first MLB game for the Boston Red Sox and finished with two hits in four at-bats.

Boston, which trailed 8-2 after the fifth inning, rallied for five runs in the final two innings against the Baltimore Orioles at Fenway Park, but it wasn't enough in a 10-9 loss.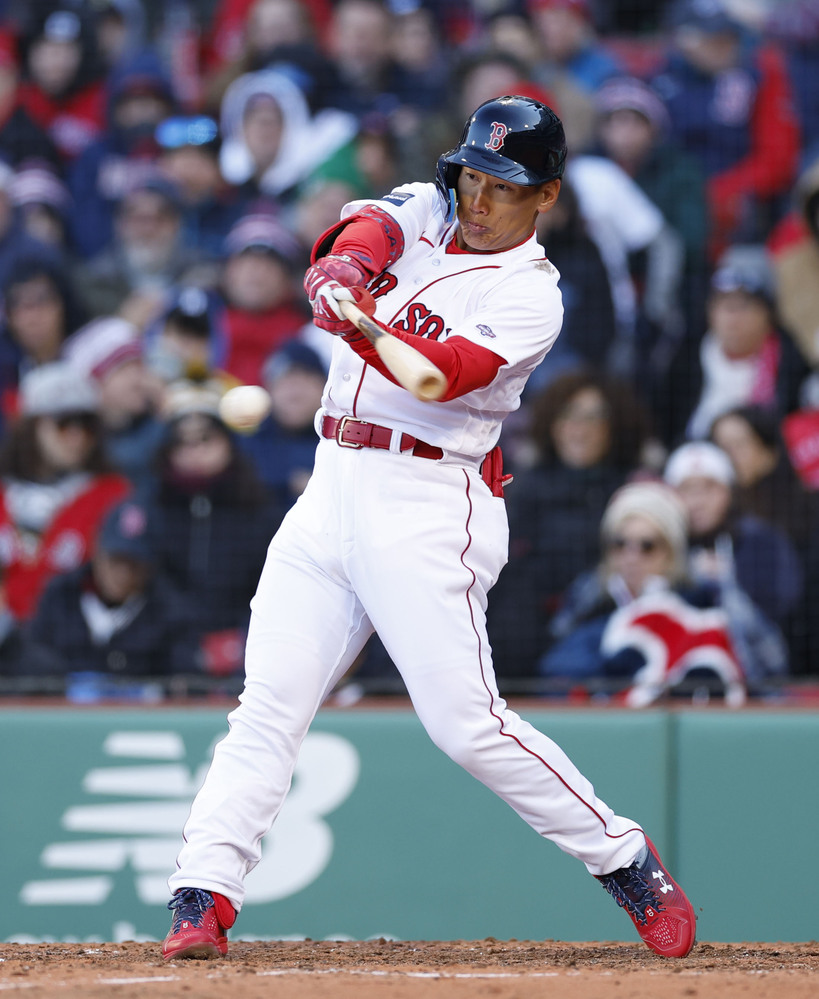 Yoshida lashed an RBI single to center in the sixth inning for his first MLB hit and later scored. He got his second hit of the game in the eighth, smacking a single down the right-field line.

In the ninth, the former Orix Buffaloes star also reached on a fielder's choice when shortstop Jorge Mateo's errant throw to first, in an attempt to complete a double play and end the game, backfired, enabling a run to score.
Orioles catcher Adley Rutschman finished with five hits and four RBIs in the opener.
"I'm relieved rather than happy," Yoshida said, according to Kyodo News of his MLB debut. "I was deeply touched when I heard the US national anthem."

He added, "I'm not satisfied by just being on this stage, but I have to thank many people."
Nootbaar Starts in Left
Lars Nootbaar batted second and was the Opening Day left fielder for the St. Louis Cardinals, who opened their season at home against the Toronto Blue Jays.

The Blue Jays, who led 3-1 after the first inning, put two runs on the board in the ninth to earn a 10-9 win in a 34-hit slugfest.

Nootbaar, Samurai Japan's starting center fielder in the WBC, was 2-for-4 with a pair of walks.

Author: Ed Odeven
Find Ed on JAPAN Forward's dedicated website, SportsLook. Follow his [Japan Sports Notebook] on Sundays, [Odds and Evens] during the week, and Twitter @ed_odeven.