Mets Pitcher Kodai Senga Triumphs in MLB Debut
Kodai Senga, a former Fukuoka SoftBank Hawks star, lived up to the hype with eight strikeouts in his first regular-season game with the Mets.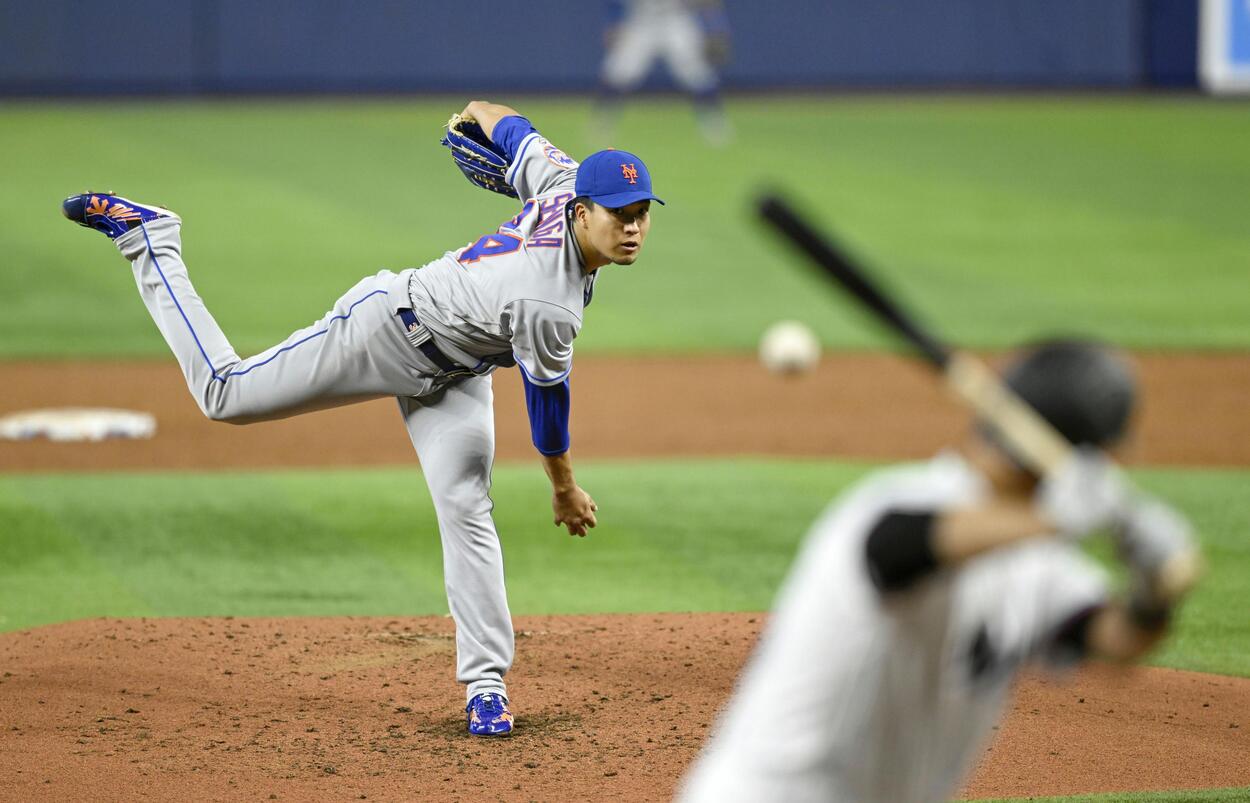 New York Mets right-hander Kodai Senga worked out of a bases-loaded jam with no outs in the first inning of his MLB regular-season debut on Sunday, April 2.

The Miami Marlins scored one run off the former Fukuoka SoftBank Hawks standout on a Jorge Soler RBI double before he fanned Yuli Gurriel and Jesus Sanchez in succession and then got Jon Bertin to line out to right at loanDepot Park to end the inning.
Miami's first five batters reached base, but the Marlins didn't score again in a 5-1 loss to the Mets.
Senga pitched 5⅓ innings to pick up the win. He allowed three hits and a run, walked three and struck out eight.

New York scored twice in the top of the first, then added two runs in the fifth and one in the seventh.
In the bottom of the sixth, Senga struck out Jazz Chisholm Jr, who led off the inning. Mets manager Buck Showalter then opted to go to his bullpen. Relievers Dennis Santana, John Curtiss and Stephen Nogosek secured the win, allowing one hit the rest of the way.
Senga tossed 88 pitches, 53 for strikes. He threw 32 fastballs, 26 forkballs, 18 sweepers (a cross between a slider and a curveball) and 12 cutters, according to The Associated Press' game report.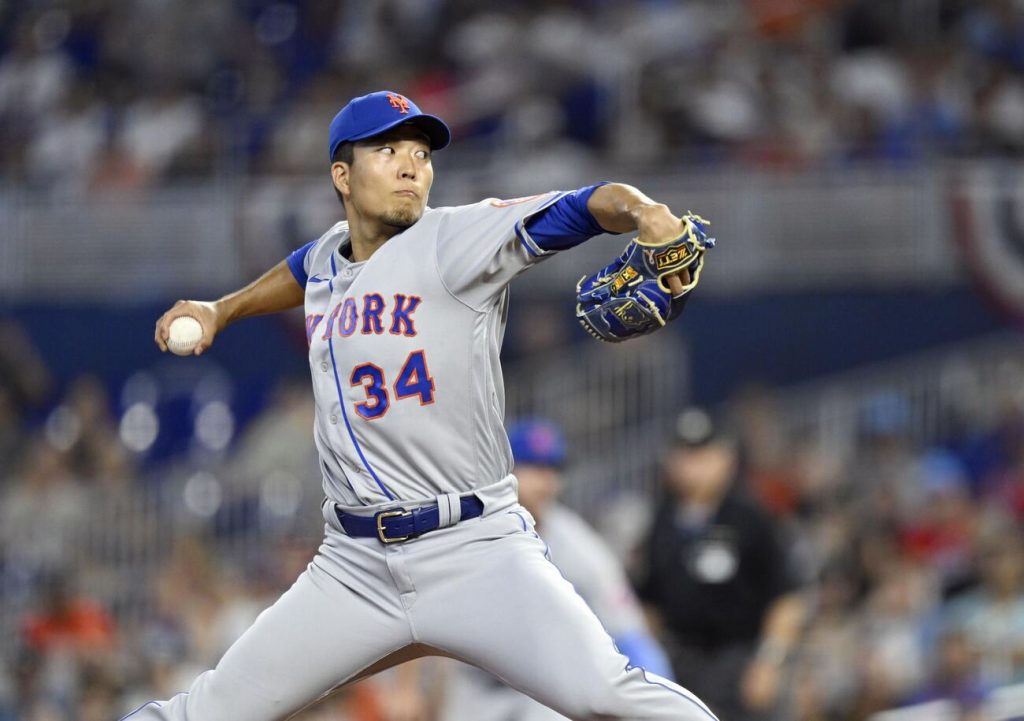 Senga Gains Confidence as Game Progresses
Reflecting on his MLB debut, the 30-year-old Senga said he settled down after a first inning in which he battled nervousness. He threw 36 pitches in the opening frame.
"First inning, definitely a lot of nerves," Senga was quoted as saying through a translator, according to The Associated Press. "My legs felt like a ghost. Once I got into a little bit of a pinch, I started to settle down and calm myself down."
Senga chalked up strikeouts in the first, third, fourth, fifth and sixth, gaining confidence as the game progressed.
"It was a gradual thing, more step by step," Senga told reporters. "I got more used to the moment. A lot of guys kept pushing my back, giving me words of confidence."
Showalter Comments on Senga's Performance
"The resiliency that he's known for and we talked about earlier, you know, it was one of the things I was anxious to see," Showalter told reporters in a post-game interview with reporters posted on MLB.com. "These are some of the best hitters in the world and he responded really well. I think you saw some of the things that made him a guy we wanted to acquire."
What was Showalter's overall assessment of Senga's MLB debut?

The Mets skipper said Senga found his rhythm as the game progressed.
"He started getting command of some pitches, getting some counts in his favor and making them rush to get to the fastball," Showalter commented. "That opened up a lot of avenues for him."
RELATED: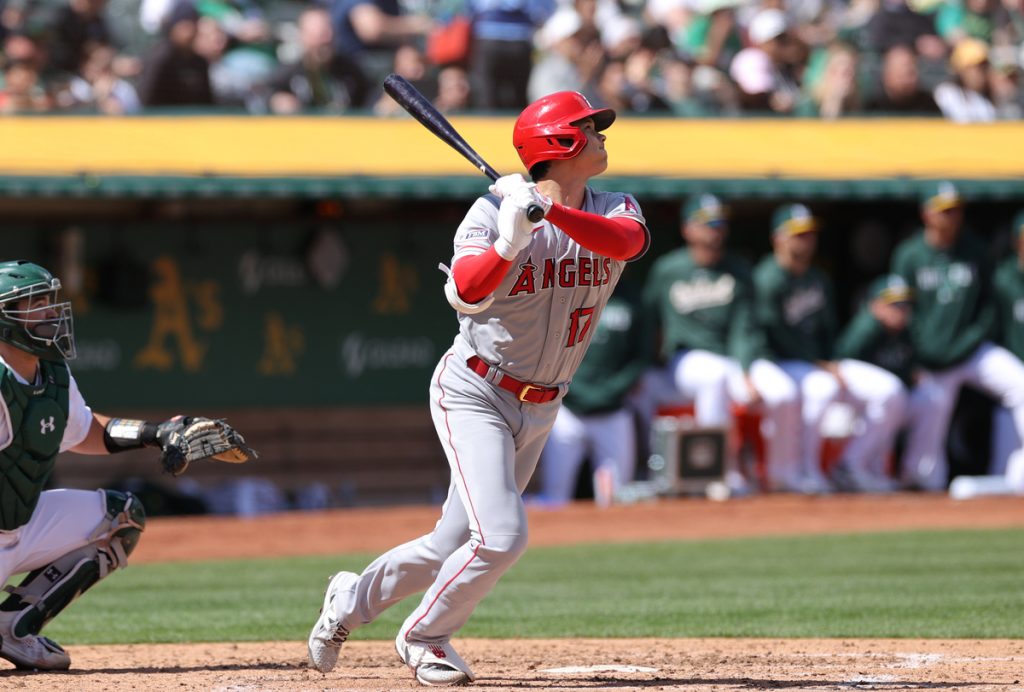 Ohtani, Yoshida Provide Offensive Spark for Teams
Also on Sunday, Shohei Ohtani smacked his first home run of the 2023 season, a solo shot to right-center in the Los Angeles Angels' 6-0 road win over the Oakland Athletics.

The Angels won two out of three games in their season-opening series.

Mike Trout, the Angels' second batter in the fifth inning, blasted a two-run homer to center off A's lefty starter Ken Waldichuck to give Los Angeles a 5-0 lead. Ohtani, who was 1-for-4, followed with his homer off the same pitcher.
Masataka Yoshida went 2-for-4 with two RBIs in the Boston Red Sox's 9-5 home win over the Baltimore Orioles at Fenway Park.

Batting cleanup and serving as the designated hitter, Yoshida scored three runs. He had a run-scoring groundout in the first and an RBI single to center in the fifth.
Disappointing MLB Debut for Fujinami
On Saturday, the Angels scored 11 runs in the third inning en route to a 13-1 win over the A's. Oakland starter Shintaro Fujinami took the loss in his MLB debut, giving up eight runs in 2⅓ innings.

Fujinami, a former Hanshin Tigers pitcher, worked two scoreless innings, including four strikeouts, before running into trouble in the third. He walked his first batter of the inning (and two more later on) and allowed five hits before leaving the game.

"It ended up being a frustrating debut, so hopefully, I can redeem myself next time," Fujinami was quoted as saying by Kyodo News. "What's done is done and can't be helped. It made me think I have to study lots of things, like what kind of pitches to use."

Author: Ed Odeven
Find Ed on JAPAN Forward's dedicated website, SportsLook. Follow his [Japan Sports Notebook] on Sundays, [Odds and Evens] during the week, and Twitter @ed_odeven.