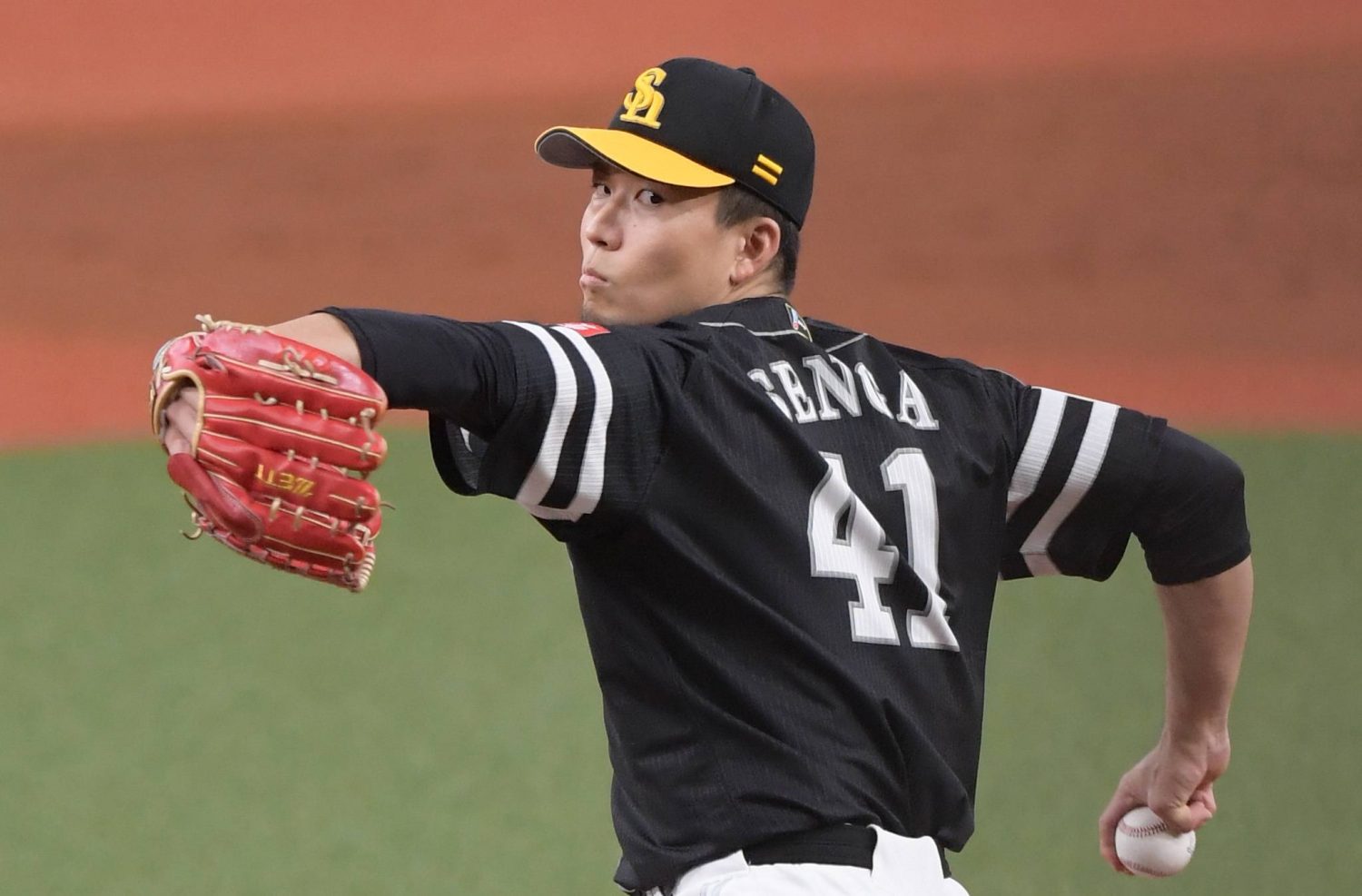 Christmas has come early for New York Mets fans, thanks to the signings of high-profile veteran pitchers Justin Verlander and Kodai Senga in December.

The Mets finalized their five-year contract with Senga on December 10.
New York is coming off a 101-61 season and an appearance in a National League Wild Card Series against the San Diego Padres. The Mets won 24 more regular-season games in 2022 under first-year manager Buck Showalter than they did the year before under former skipper Luis Rojas.
That raised expectations for 2023, and Mets owner Steve Cohen and general manager Billy Eppler have kept busy looking for ways to upgrade the team's roster.
Verlander, one of MLB's pitching stars of the 21st century, has a 244-133 record since breaking into the majors with the Detroit Tigers in 2005. The 39-year-old won his third American League Cy Young Award in 2022, a season in which he defied Father Time, going 18-4 with a 1.75 ERA. Verlander then helped the Astros win their second World Series title in November.
With two-time NL Cy Young Award winner Jacob deGrom leaving the Mets to sign with the Texas Rangers (a five-year deal through 2027 with an one-year option), Verlander gives the club a valuable top-of-the rotation option.
Kodai Senga's Expected Role
Senga will arrive at the Mets' spring training headquarters in Port St Lucie, Florida, in February with a long list of accomplishments before his 30th birthday (January 30).

Over the past decade, the Aichi Prefecture native was one of the cornerstones of the Fukuoka SoftBank Hawks' championship dynasty. He made his NPB debut in 2012, and the Hawks won Japan Series titles in 2015, 2017, 2018, 2019 and 2020.
Senga was the Game 1 starter in each of the Hawks' last four championship series appearances. He was the winning pitcher in 2017, tossing seven innings of one-run ball against the Yokohama DeNA BayStars.
In 2019, he held the Yomiuri Giants, Senga to a single run in seven innings. In 2020, against the Giants again, Senga threw seven scoreless innings in the Hawks' tone-setting victory. SoftBank swept Yomiuri in 2019 and '20.
With hard-throwing right-hander Max Scherzer or Verlander expected to be the Mets' No. 1 starter ― you could consider them co-aces ― Senga looks set to be penciled in as the No. 3 or 4 starting pitcher for the title-chasing club.
Rounding Out the Pitching Rotation
Scherzer, Verlander's ex-Tigers teammate, returns for his second season in a Mets uniform.
A 201-game winner since making his MLB debut in 2008, Scherzer collected his own Cy Young Awards in 2013 with the Tigers, and in 2016 and 2017 with the NL East's Washington Nationals.
Adding a pitcher of Verlander's caliber to complement Scherzer is a big deal, Eppler proclaimed.
"We're extremely excited to add Justin ― a pitcher as decorated as he is, as accomplished as he is ― to the front end of the rotation," Eppler said, according to MLB.com on December 7. "It gives us quite a 1-2 punch."
Chris Bassitt, who won 15 games this past season, left the Mets and signed a free-agent deal with the Toronto Blue Jays. But Carlos Carrasco, another 15-game winner in 2022, remains with the Mets, and left-handed starter Jose Quintana, who split this past season pitching for the Pittsburgh Pirates and St Louis Cardinals, also joined the team this offseason.
A Major Investment in Senga
The Mets have committed $75 million USD (¥10.1 billion JPY) over the next five seasons for a starting pitcher who has thrived in high-pressure situations.
A three-time NPB All-Star, Senga led the Pacific League in strikeouts in 2019 and 2020 (tying Orix Buffaloes fireballer Yoshinobu Yamamoto in 2020) and was selected for the PL's Best Nine team both years.
Since becoming a full-time starting pitcher in 2016, Senga has amassed double-digit win totals each season, going 83-37 in that span. His overall career numbers: 87-44 with a 2.59 ERA in 1,089 innings with 1,252 strikeouts and 414 walks.
Senga threw a no-hitter on September 6, 2019, against the Chiba Lotte Marines. His fastball topped out at 98.8 mph (159 kph) in that game.
But this past season he was clocked throwing 101.9 mph (164 kph) in May.
In 2022, Senga went 11-6 with a 1.94 ERA, second in the PL behind Yamamoto's 1.68. He struck out 156 batters and issued 49 walks in 144 innings.
Weighing in from the outside, Boston Red Sox executive Chaim Bloom insists Senga has bona-fide pitching ability.
Senga is "super-talented, athletic … [and has] just a really impressive arm," Bloom was quoted as saying by multiple media outlets in November.
Analyzing Senga's Pitching Skills
Will Senga's success in NPB translate to success in North America?
Showalter, who has managed five MLB teams for a combined 21 seasons entering 2023, believes Senga has the skills to be successful in the majors.

"I like him," Showalter was quoted as saying by the New York Post during MLB's Winter Meetings earlier this month. "It's tough to project [Japanese pitchers], but a good pitcher is a good pitcher.
"You are always thinking about the load of pitching every fifth day compared to [once weekly]," added Showalter, noting the customary MLB practice before mentioning NPB's habit of using each starter on a less-frequent basis.
Senga won't be the first Japanese hurler to face a plethora of questions about making the adjustment to pitching in MLB.

"But they said that about some really good Japanese pitchers that have come over and done well," Showalter pointed out. "We have talked with him and he's impressive."

What makes Senga an impressive pitcher?
Start with his two primary pitches: a quality fastball and a devastatingly effective forkball (labeled a "ghost fork" in Japan). He also relies on a cut fastball and a slider.
"When he gets ahead in the count, the splitter (aka the ghost fork) can be a devastating pitch," one MLB executive was quoted as saying in this SNY report. "But he'll need to do more of that against big league hitters than he did in Japan. He has a good fastball, but it's not a blow-away pitch that he can throw behind in the count."
'Ace-Like Potential'
SNY's John Harper, who has covered MLB since the 1980s, wrote in this analysis piece that Senga could be the X-factor for the Mets in pursuit of their first championship since 1986.
"He has ace-like potential, as evidenced by his 1.94 ERA in Japan last season, with high velocity and a wipeout splitter, but scouts worry that spotty command and mediocre breaking stuff could lower his ceiling against major league lineups," Harper opined.
"If he proves to be more of a No. 3-4 type starter, that'll do fine for the Mets, with their firepower at the top of the rotation. But if Senga has the type of success Masahiro Tanaka did in his first half-season with the Yankees [in 2014], before he injured his elbow, dominating hitters with his splitter, he could give the Mets a chance to win a championship practically on the strength of pitching alone."
Between the 2018 and 2019 NPB seasons, Senga trained with MLB starter Yu Darvish in Texas.
In an April 2019 interview with Kyodo News, Senga described it as an "amazing eye-opener raising my consciousness of what was possible."

Four years later, he'll embark on a much longer stay in the United States.
For Senga, perhaps memories of the positive vibes he returned to Japan with will be a positive catalyst for his first MLB campaign with the Mets.
"I came home so motivated," Senga told Kyodo News in the same interview, "because [Yu's] the kind of ballplayer I want to be, and now I'm much stronger."

Author: Ed Odeven
Follow Ed on JAPAN Forward's [Japan Sports Notebook] here on Sundays, in [Odds and Evens] here during the week, and Twitter @ed_odeven.