[ICE TIME] Sota Yamamoto's Renaissance Highlights A Great Grand Prix Final for Japan
Yamamoto's promising career was hampered by ankle injuries. Now, "I'm really happy to have the feeling that I'm finally back," he said at the Grand Prix Final.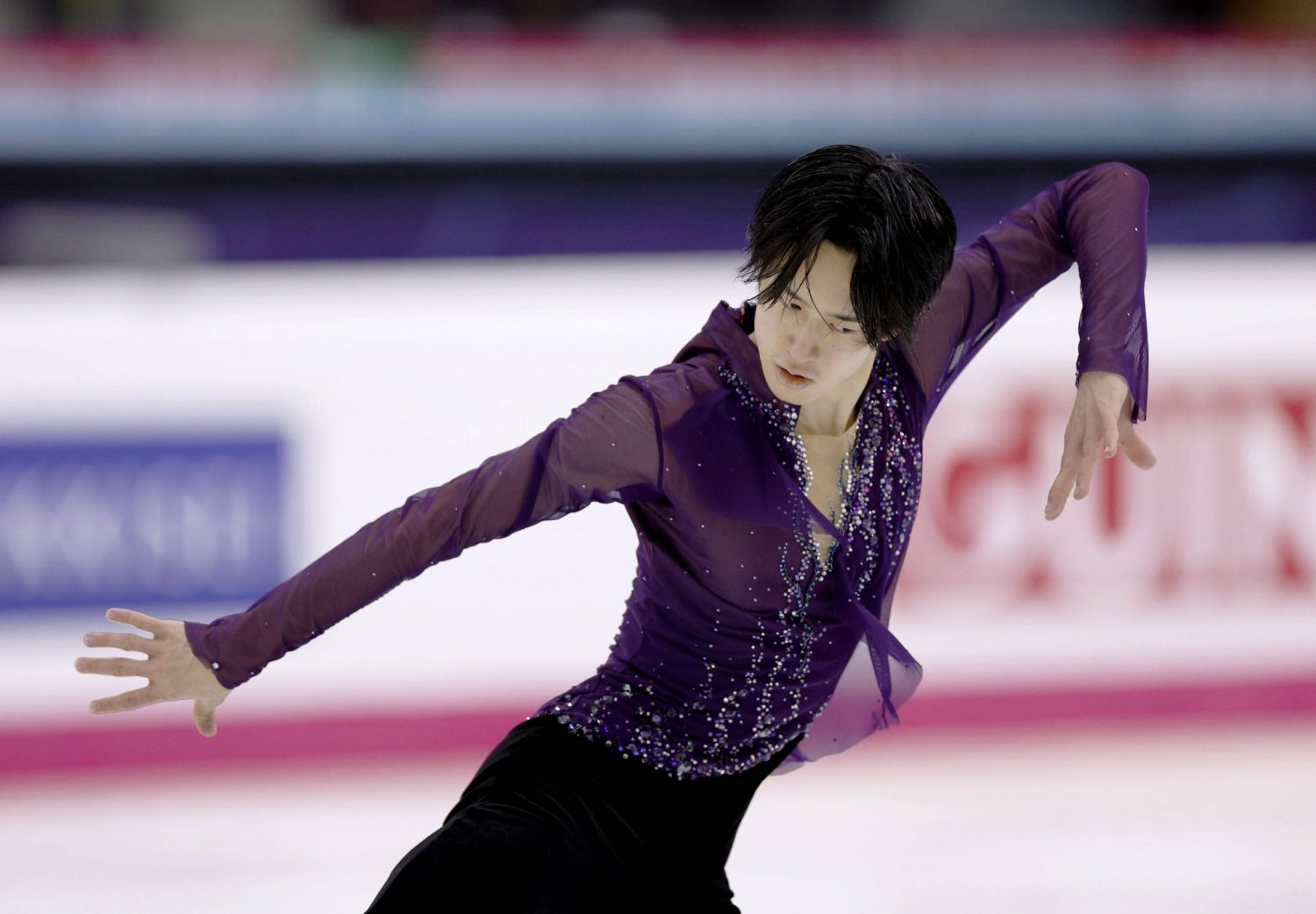 It was a fantastic week for Japan at the Junior and Senior Grand Prix Final in Turin, Italy, from December 8-10.
Led by victories from Mai Mihara, men's world champion Shoma Uno, pairs Riku Miura and Ryuichi Kihara and junior Mao Shimada, the Hinomaru garnered a record total of six medals. That surpasses its previous best mark of five in the combined competition set in 2012 in Sochi, Russia.
In addition to the four gold medals, Japan collected a silver in the senior men's competition via Sota Yamamoto and a bronze in the junior men's event from Nozomu Yoshioka. By any measure, the week was a smashing success for Japanese skaters.
Japan could easily have grabbed two more medals but for the unexpectedly disappointing performances of women's world champion Kaori Sakamoto and junior Hana Yoshida. Sakamoto and Yoshida were both expected to make the medals stand. But they each endured unusually poor outings and ended up placing fifth and sixth, respectively.
Uno, Mihara, Miura/Kihara and Shimada all entered the GP Final as favorites and came through with victories. But the effort that resonated the most with Ice Time was that of Yamamoto. The 22-year-old, once seen as the heir apparent to Yuzuru Hanyu before being beset by injuries, had the best competition of his senior career to make the podium with Uno.
With Ilia Malinin of the United States having put up a huge number in the free skate, any big mistake by Yamamoto could have knocked him down to third place. He dug deep with a gutty showing, however, hitting three quads in a fluid skate showing that wowed the judges and resulted in personal bests of 179.49 points for the free skate and total score of 274.35.
Yamamoto's Celebration at GP Final
Midway through his skate to "Piano Concerto No. 2," Yamamoto uncharacteristically began pumping his right fist as he landed jump after jump. When he finished his program at center ice, he pounded the ice several times with his fist.
It was as if years of frustration had been released with a cathartic outing on a big stage.
"I made a fist pump every time I landed one jump at a time," Yamamoto stated. "Looking back, I think I did too much. While the wonderful performance continued, I thought I should do my best without feeling pressured."
Yamamoto's re-emergence further enhances Japan's already deep roster of senior men. He will make the Japan Championships (December 21-25) in Osaka a must-see event for viewers, with the likes of Uno, Yuma Kagiyama, Yamamoto, Shun Sato and Kao Miura on the ice. All four are vying for Japan's three spots at the 2023 World Figure Skating Championships in late March in Saitama.
Yamamoto Reflects on Maturation
Yamamoto credited a change in focus with helping his results on the ice.
"Up until now, I've been shutting everything out and concentrating on myself," Yamamoto was quoted as saying by Nikkan Sports on Saturday. "But this season, seeing everyone's performances has given me even more power. As a competitor, I'm able to bring that kind of thinking into my performances, and that's where I have grown."
Following their 1-2 finish at the NHK Trophy in Sapporo last month, the victorious Uno saluted Yamamoto's dedication to his craft.
"Because he trains so well, he is able to put on a good performance in the competition," Uno noted before adding, "...I just know that his potential is growing more and more."
Yamamoto won the gold medal at the Winter Youth Olympics back in 2016 and appeared on the fast track to stardom. That was before being sidelined by stress fractures to his right ankle that forced him to miss almost two entire international seasons.
It has been a long road back for Yamamoto, who is popular with his fellow skaters and maintains a significant fan base. But his results this season have been impressive. He placed second at his two GP assignments and appears to be gaining momentum as the current campaign progresses.
"I'm really happy to have the feeling that I'm finally back," Yamamoto commented after his free skate in Turin.
Legendary Choreographer Wilson Salutes Mihara's Success
Mihara's longtime choreographer David Wilson paid tribute to her triumph at the GP Final in a Facebook post shortly after her victory on Saturday.
"Congratulations Mai Mihara!!! GPF '22 Champion," Wilson wrote. "Your true grit, perseverance and pure love of skating is an inspiration to us all."
Mihara talked about Wilson's influence in her programs this season after her win.
"My two programs are very different," Mihara remarked. "For my short program ('Merry Christmas Mr Lawrence'), David told me it's all about my life up until now. So he wanted me to put everything about my life into the program. The free skate is Spanish ('El Amor Brujo'), and it's about fire and being fiery."
Mihara is already looking ahead to the rest of the season after getting the gold in Italy.
"I want to go to the world championships and do well at the Japan Championships," Mihara stated before adding, "I will do my best."

Mihara boldly outlined her goal for the next few months: "I want to perform perfectly."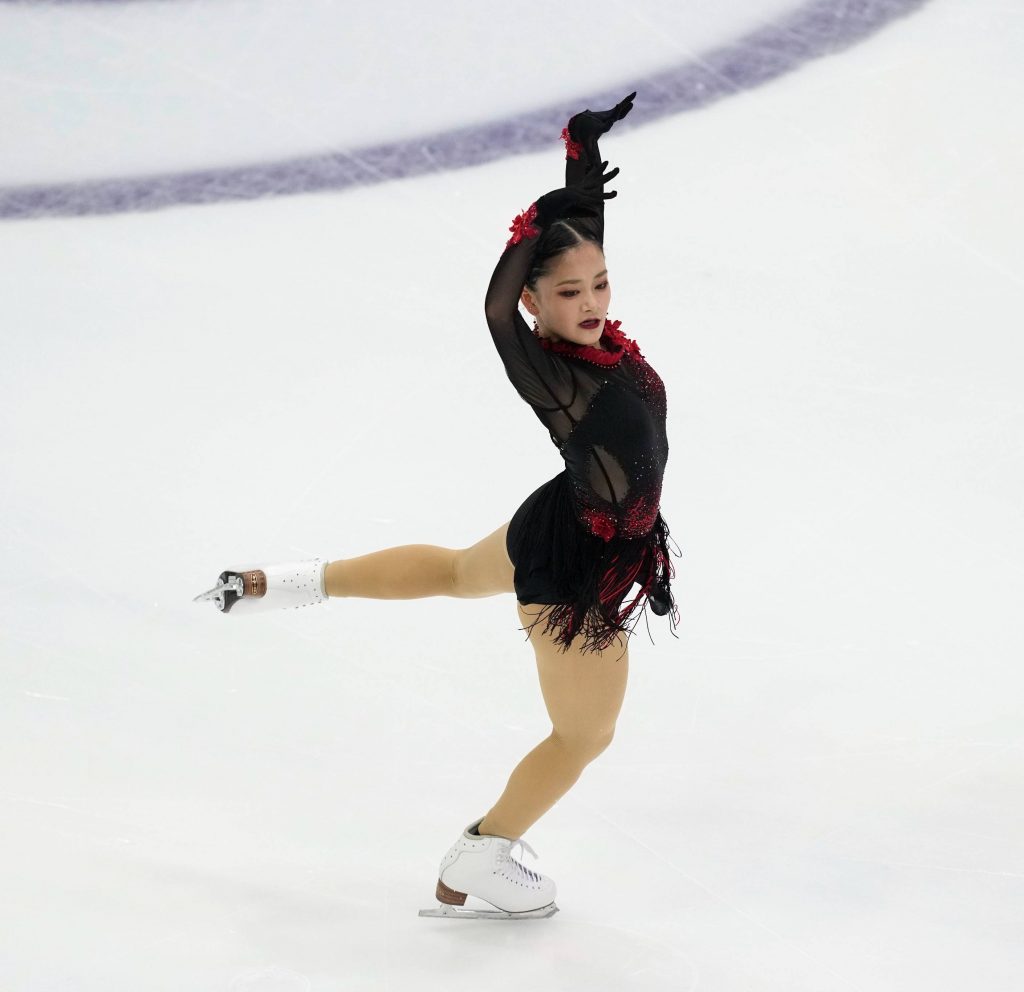 GP Final Medal Count Limited by Narrow Margins
Though Japan came away from the combined Senior and Junior GP Final with six medals, there were three near misses that could have added to its medal haul.
Rinka Watanabe (196.01 total points) came in fourth in the senior women's singles, less than one point behind bronze medalist Loena Hendrickx (196.35) of Belgium.
Ami Nakai (189.23) took fourth in the junior women's singles, just over one point adrift of third-place finisher Chaeyeon Kim (190.36) of South Korea.
Junior pairs Haruna Murakami and Sumitada Moriguchi (149.03) were just over one-half point from the score of bronze medalists Cayla Smith and Andy Deng of the United States (150.51).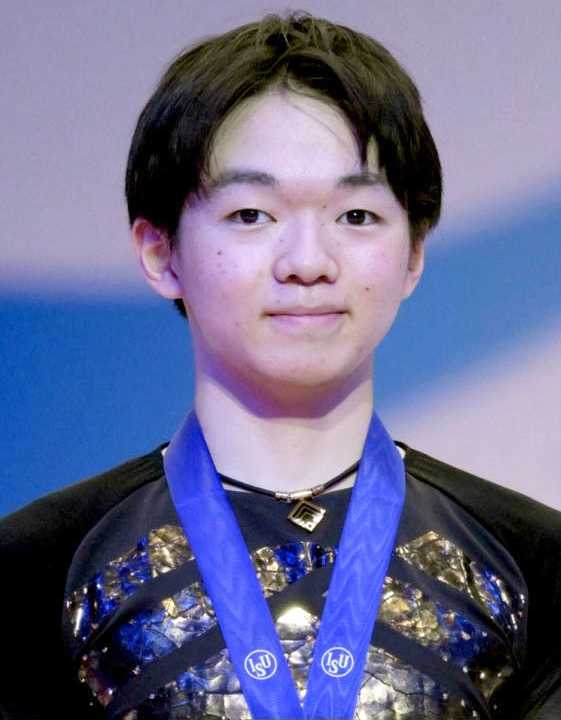 Kagiyama Ready to Compete at Japan Championships
Kagiyama, the Beijing Olympic silver medalist, held an open workout for the media at Chukyo University outside Nagoya on December 7. The 19-year-old skipped the GP series this season to let an injury to his left foot have time to heal.
Kagiyama, who was the bronze medalist at the world championships in March, is set to make his season debut at the Japan Championships.
"I want to do my best in the next event," Kagiyama was quoted as saying by Chukyo TV.
He continued by saying, "I received many words [from fans] asking me to heal my injuries slowly. At the Japan Championships, I will perform in front of everyone."

And what does this mean to him?

"I am happy and excited to be able to do this," Kagiyama commented.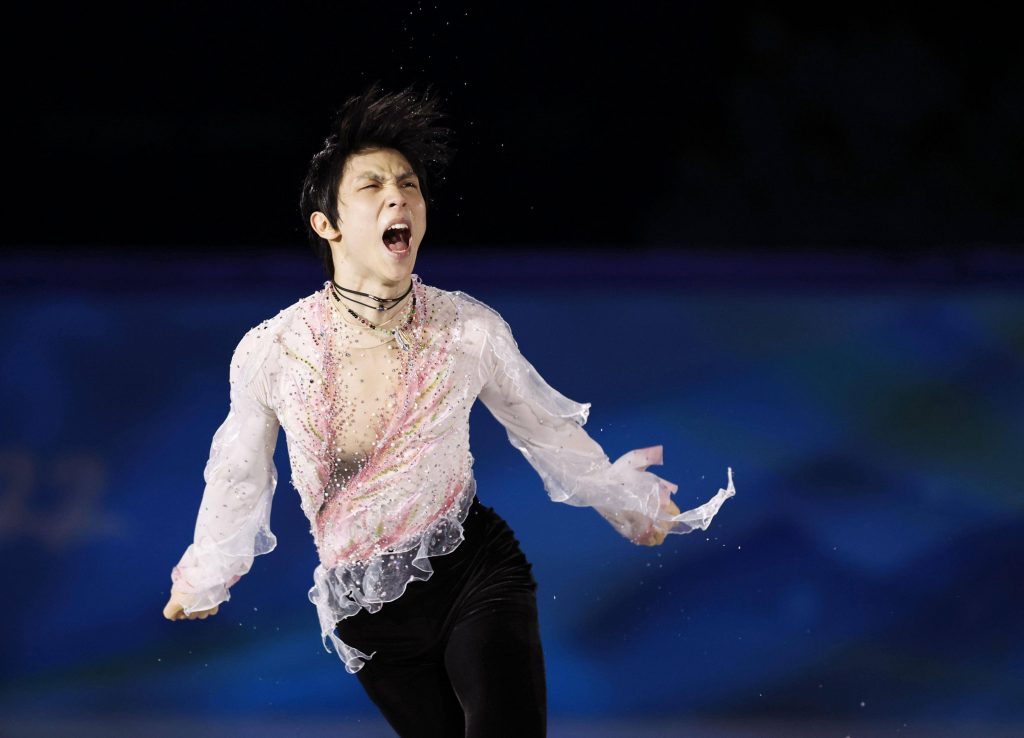 Hanyu's Next Show Set for Tokyo Dome
Two-time Olympic champion Hanyu, who turned 28 on December 7, recently announced plans for his next solo ice show called "Gift." This one will take place in the cavernous Tokyo Dome on February 26, where the rink will be set up in the center of the field.
Many fans over the years have had to fight hard to get tickets to see Hanyu skate competitively in Japan. But with the huge capacity of the home ground of the NPB's Yomiuri Giants as the venue, a lot more folks will have a chance to see the legend skate in person.
It is unclear at this point what the actual capacity will be for the Hanyu's performance. Ticket prices will range from ¥27,500 JPY (about $200 USD) for lower-level seats to ¥23,100 JPY (about $168 USD) for those in the upper deck, according to the official site for the show (gift-official.jp).
Over the years many famous musicians have performed at Tokyo Dome, which opened in 1988. But Hanyu's event will mark the first time the facility has hosted figure skating.
Outside of baseball, Tokyo Dome is best known as the location for the epic knockout of Mike Tyson by Buster Douglas in their heavyweight title fight on February 11, 1990.
RELATED:

Author: Jack Gallagher
The author is a veteran sports journalist and one of the world's foremost figure skating experts. Find articles and podcasts by Jack on his author page, here, and find him on Twitter @sportsjapan.