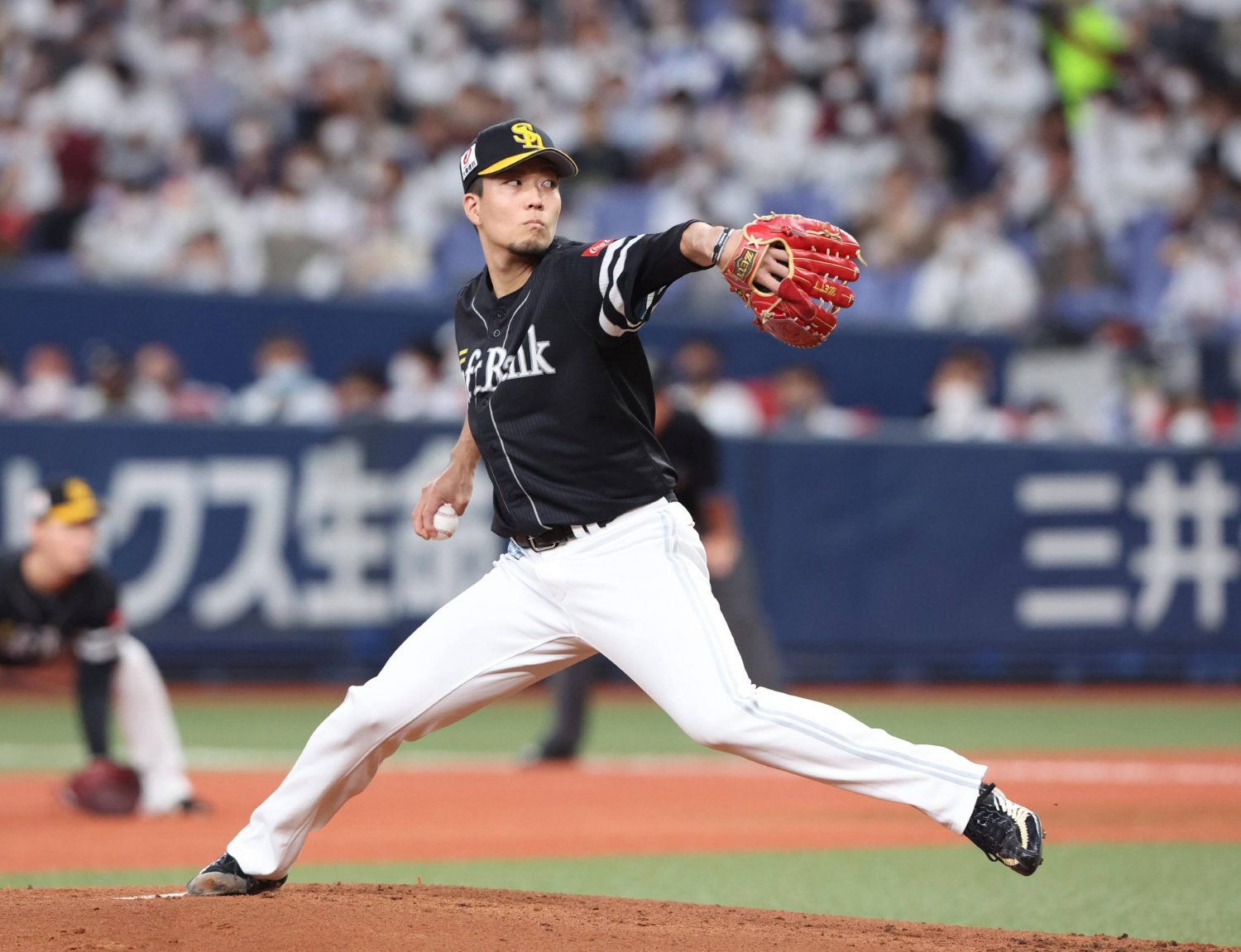 Fukuoka SoftBank Hawks ace Kodai Senga, one of Japan's best pitchers, says he will exercise his rights to file for free agency in order to play in Major League Baseball next season.
The hard-throwing right-hander went 11-6 this season for the Hawks with a 1.94 ERA with 156 strikeouts and 49 walks in 22 games.
He earned the win in Game 3 of the Pacific League Climax Series Final Stage against the Orix Buffaloes on Friday, October 14 before the Hawks were eliminated from the postseason on Saturday.
Once the Hawks were eliminated, Senga, 29, made his intentions clear.
"I've been saying I want to go for the past six years," Senga said after the Hawks were eliminated. "And nothing has changed now so I will definitely file for free agency."
Senga has wanted to move to MLB for years under the posting system, but the Hawks have rejected his requests. He turned pro in 2011 and has now put in the required years to move under his own power as a free agent.
Senga, who will turn 30 in January, frequently reaches 160 kph (99.4 mph) with his fastball and has one of Japanese baseball's most unhittable forkballs.
His best season came in the 2019 when he went 13-8 with 227 strikeouts and a 2.79 ERA. He has a career record of 87-44 with one save and a 2.59 ERA.
He has been one of Japan's best pitchers over the past several years and should be a top-of-the-rotation starter in MLB.
Several teams, including the Boston Red Sox and Chicago Cubs, are reportedly interested in Senga. 
Fujinami Eyes Move to MLB
In related news, the Hanshin Tigers have said they will make hard-throwing pitcher Shintaro Fujinami available to MLB clubs through the posting system this offseason.
The 28-year-old Fujinami has let it be known that he wants to move to the majors and the Tigers now seem willing to oblige his request.
Hanshin's first draft pick ahead of the 2013 season, the lanky right-hander has clocked 162 kph with his fastball but has had control issues over the years.
His first season with Hanshin was 2013 when he went 10-6 with 126 strikeouts and a 2.75 ERA. In recent years, the Tigers have used him out of the bullpen.
Over nine seasons with Hanshin, Fujinami is 57-54 with 1,011 strikeouts, 459 walks and a 3.41 ERA in 994⅓ innings.
Fujinami said he was inspired by the likes of Yu Darvish, Kenta Maeda and Shohei Ohtani, whom he was compared to during their high school years as they were in the same draft class.
Once Fujinami is formally posted, there will be a 30-day window where MLB clubs can negotiate with his representatives. If a deal is reached, the signing team will owe money to the Tigers, with that amount relative to the size of the contract.
If no deal is reached with an MLB team, Fujinami will return to the Tigers for the 2023 season.
While Senga is almost a sure bet to succeed in the majors, Fujinami would fall into the high-risk, high-reward category.

Author: Jim Armstrong
The author is a longtime journalist who has covered sports in Japan for over 25 years. You can find his articles here.