[ODDS and EVENS] Aaron Judge and Shohei Ohtani Should be Selected as Co-MVPs
The two American League stars' huge popularity and success on the field make them the top favorites for the award. Both men deserve the recognition.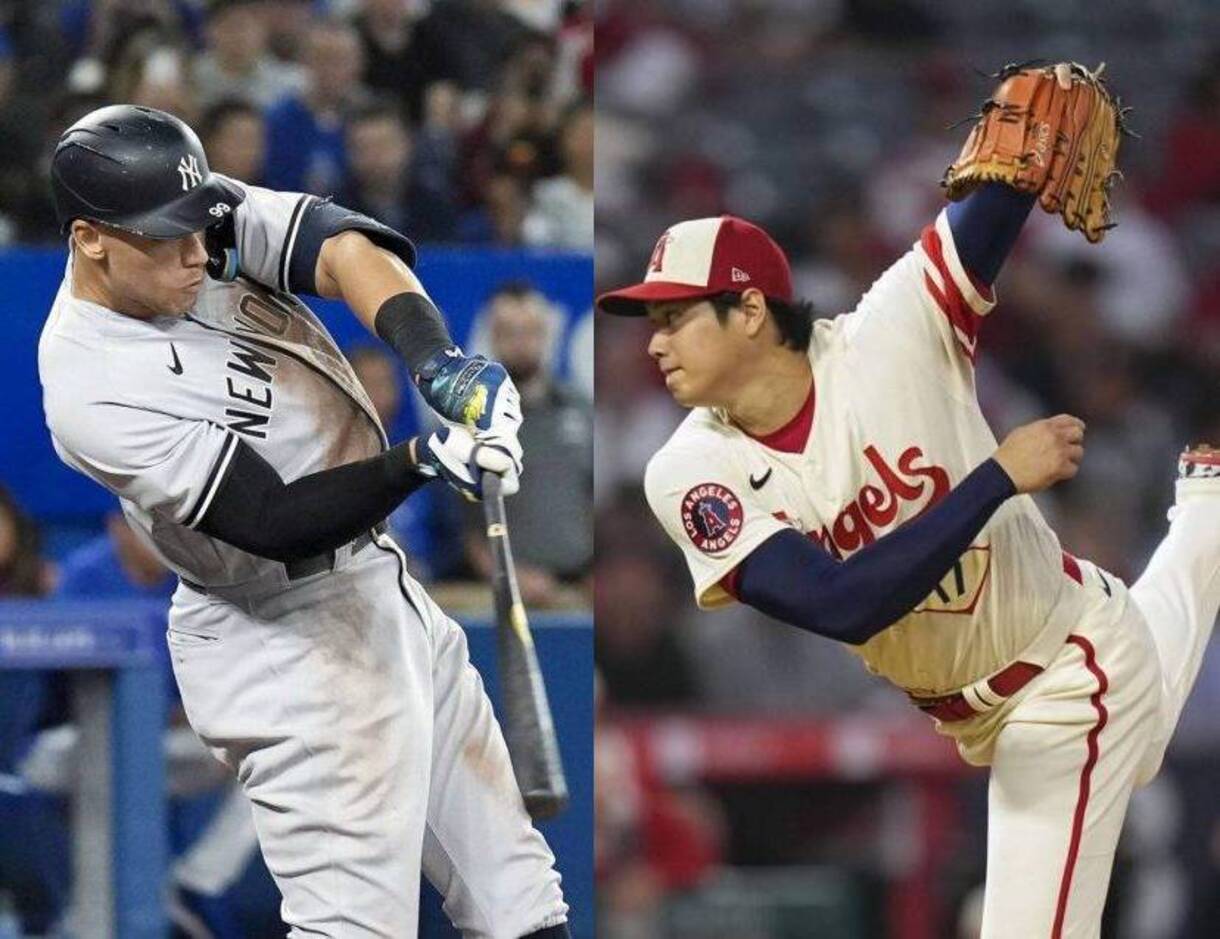 Here's something everybody can agree on: Shohei Ohtani and Aaron Judge are two of Planet Baseball's most electrifying players. And any short list of the game's current greats must include their names.
During the 2022 MLB season, Ohtani and Judge thrilled fans from coast to coast with daily displays of their extraordinary talents, rewarding them for watching their games at the ballpark, on television and on social media's ubiquitous highlight clips.
New York Yankees slugger Judge and reigning American League MVP Ohtani are the top two candidates to win this year's award, which will be announced on November 17. With their overall statistics, both All-Stars put forth convincing arguments of their legitimate candidacy. Of course there will always be different interpretations of who was a given season's MVP (most valuable player).
By its very definition, "most valuable" doesn't necessarily connect the dots to "most outstanding" or "most dominating." Although the three phrases in this paragraph are intricately connected.
So who should be the 2022 AL MVP?
A Convincing Case for Judge
Judge broke a record that stood for 61 years in the AL, hammering his 62nd homer on the final day of the regular season, October 4. In Game 2 of a doubleheader against the Texas Rangers, Judge smacked a leadoff homer off Jesus Tinoco, blasting a 1-1 slider over the left-field wall in the first inning at Globe Life Field to eclipse ex-Yankee Roger Maris' record of 61 round-trippers in 1961.
Maris surpassed Yankees legend Babe Ruth's MLB mark of 60 homers, which was set in 1927. (National League sluggers Sammy Sosa, Mark McGwire and Barry Bonds ― all of whom were linked to steroid use ― all clubbed more than 61 homers in multiple seasons between 1998 and 2001. Bonds holds the MLB record with 73.)
Judge's prodigious offensive output included several MLB-best totals: 391 total bases, 131 RBIs, 133 runs scored, a .425 on-base percentage and a .686 slugging percentage. He also had a career-high .311 batting average. And he led the AL in walks (111).
Judge, in his seventh MLB season, was one of 10 Yankees with 10 or more homers this season, including Anthony Rizzo (32) and Giancarlo Stanton (31), helping the club win the AL East with a 99-63 record. And at the time of this writing, the Yankees are facing the Houston Astros in the American League Championship Series with a berth in the World Series on the line.
Postseason statistics do not factor into regular-season MVP awards. Baseball Writers' Association of America (BBWAA) voters ― a total of 30 in each league ― fill out their ballots before the playoffs get underway.
So the fact that Judge's Yankees are still playing while Ohtani's Angels failed to reach the postseason doesn't matter. The Angels finished third in the AL West with a 73-89 record.
A Convincing Case for Ohtani
Appearing in 157 games, Ohtani served as the Angels' full-time designated hitter for the second year in a row. He also solidified his role as Los Angeles' best starting pitcher this season.
Ohtani went 9-2 with a 3.18 ERA in 2021 in 130⅓ innings, striking out 156 batters and issuing 44 walks.
He was even better on the mound in 2022, posting a 15-9 record with a 2.33 ERA in 28 starts, an increase of five from last season. (Jose Suarez and Michael Lorenzen were second on the team with eight wins apiece).
What's more, Ohtani led the majors ― all starting pitchers ― in strikeouts per nine innings (11.9). He fanned 219 batters and allowed 44 walks (again) in 160 innings.
As a hitter, Ohtani raised his batting average from .257 in 2021 to .273. Although his home-run total dropped from 46 to 34, he cut down on strikeouts (from 189 to 161). He also smacked 30 doubles and six triples while driving in 95 runs and finishing with a .519 slugging percentage.
He had an 18-game hitting streak end on the penultimate day of the season. The streak was a positive sign that Ohtani's fitness and stamina remained strong despite his double duty as a pitcher and full-time hitter.
Unlike Judge, Ohtani didn't lead MLB in any major batting category, but the totality of his workload and effectiveness on a bad team merit consideration for the MVP award.
Furthermore, Ohtani continues to raise the bar as a two-way player, doing something Babe Ruth didn't want to do any more, more than 100 years ago, which transformed the Bambino into a full-time outfielder in 1920. Over the two previous seasons, Ruth had a combined 22 wins and 40 homers.
No other contemporary player does what Ohtani does on a regular basis, ripping tape-measure homers and firing 100 mph (161 kph) fastballs past foes in the same game.
'His Feats Are So Rare'
Gregarious and with a smile on his face, Ohtani has endeared himself to baseball fans during his five MLB seasons.

His humility is another appealing quality, as exemplified by his comments about the upcoming MVP announcement.
"I'm just happy to be considered as a candidate," Ohtani told reporters at Haneda Airport upon returning to Japan on Tuesday, October 18, according to The Associated Press.
Longtime Sports Illustrated baseball writer Tom Verducci penned an article in October advocating for Ohtani to win his second consecutive MVP award in November.
The heart of Verducci's argument centered on the uniqueness of Ohtani's two-way play.
"Every year, hitters aspire to do what Judge did this season," Verducci wrote. "And every once in a decade, or three, they succeed — maybe not with the home run totals, but at least in terms of overall production. But nobody even attempts to do what Ohtani is doing, and has done, for two consecutive years. His feats are so rare that there is truly only one name to compare him to, and even invoking the Sultan of Swat (Ruth) doesn't do justice to Ohtani's accomplishments."
A Bit of History
When Ohtani was chosen as the unanimous 2021 AL MVP, the Angels finished eight games below .500 (77-85). It's rare for a player from a losing team to be chosen as MVP in either league (eight times), but it's not without precedent.
In 2017, Stanton, then with the National League's Miami Marlins (77-85) took home the award. A more famous example: Hall of Fame shortstop Ernie Banks of the Chicago Cubs won back-to-back MVP honors in 1958 and '59 despite the NL team's 72-82 and 74-80 records.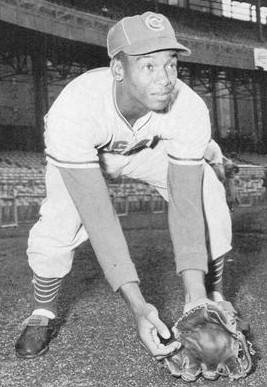 Since 1931, BBWAA voters have selected the Most Valuable Player award winners each season for the American League and National League.
Nearly a century has passed, and there's been exactly one instance in which two players shared the prestigious award. Keith Hernandez of the St. Louis Cardinals and Willie Stargell of the Pittsburgh Pirates were the NL's co-MVPs in 1979.
Hernandez, then 25, led the majors with a .344 batting average. He had 48 doubles, the most in either league, and 105 RBIs. He also won his second Gold Glove at first base.
Stargell, then 39, made his MLB debut in 1962 and was recognized as a popular team leader on the field and in the clubhouse. The veteran first baseman batted .281 with 32 homers and 82 RBIs.
So how did the voting turn out? They finished with the identical number of points.
Stargell was selected No. 1 on 10 of the BBWAA's then-24 NL voters' ballots. Hernandez was the top choice on only four ballots.
Each voter is required to fill out 10 names to complete a ballot. Points are assigned in descending order.
Stargell was excluded on four of the ballots, thus costing him a few points and a chance to finish ahead of Hernandez, who appeared on all 24.
Stargell's reaction? "A taste of honey is better than none," he told the Pittsburgh Press.
A Win-Win Solution
Ohtani and Judge captivated fans with their daily pursuit of excellence throughout the season.
They are vital to MLB's promotional efforts in the United States and around the world, trying to attract new fans in an era when baseball lags behind American football, soccer, basketball and other sports in terms of fan support and TV viewership.
Both men had numerous great achievements in the 2022 campaign.
In celebration of the way they carry themselves on the field, representing their teams and their communities with pride, it's the notion here that Ohtani and Judge should be co-MVPs. Case closed, in my view.
If Ohtani was just a pitcher (or just a hitter), he wouldn't be in the MVP conversation. Instead, he's exceptional in both areas and still improving.
Hooray for baseball!

Author: Ed Odeven
Follow Ed on JAPAN Forward's [Japan Sports Notebook] here on Sundays, in [Odds and Evens] here during the week, and Twitter @ed_odeven.