[NPB NOTEBOOK] Swallows and Buffaloes Set for Sequel to 2021 Japan Series
Tokyo Yakult, led by Triple Crown winner Munetaka Murakami, is favored to repeat as NPB champion but Orix is peaking at the right time.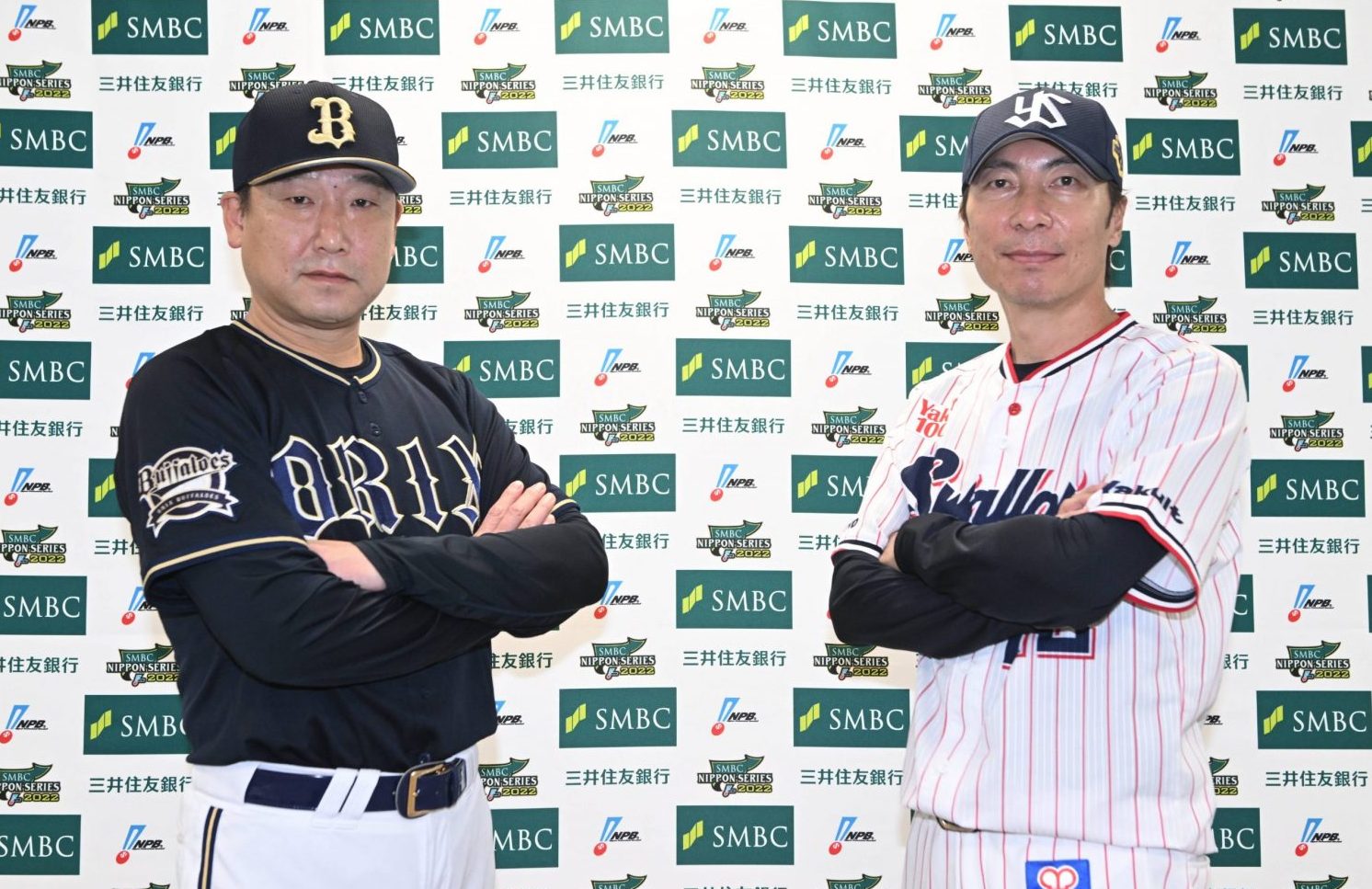 The Tokyo Yakult Swallows will be aiming to win their second straight Japan Series championship while the Orix Buffaloes will be attempting to capture their first title since 1996.
Yakult catcher Yuhei Nakamura, who was the MVP of last year's Japan Series, says his team is motivated to become the first Central League team to win back-to-back championships since the Hiroshima Carp did so way back in 1979-80.
"Because the team has never been No. 1 in Japan in two straight seasons, [repeating] looms large in our consciousness," Nakamura told Kyodo News. "We'll do our best as individuals to achieve it."
The road to become No. 1 in Japan goes into the homestretch on Saturday, October 22 when the defending champion Swallows host the Buffaloes at Tokyo's Jingu Stadium in Game 1 of the best-of-seven Japan Series. First pitch is set for 6:30 PM.
Here is a look at some of the players who are expected to play key roles.
Yoshinobu Yamamoto, pitcher, Orix
Going into the series, Yakult would have to be considered the favorite to win again. But if there is one player who could tip the balance in favor of the Buffaloes it is their ace pitcher.
Yoshinobu Yamamoto went 15-5 in the regular season with 205 strikeouts and a stellar 1.68 ERA. Few would argue with the assertion that he is the best pitcher in Japan.
He came close to pitching Orix to victory in Game 6 of last year's Japan Series and is back for revenge.
Yamamoto gave up just one run over six innings in Game 1 of the 2021 Japan Series. He didn't get the win but was dominant.
He then came back and struck out 11 while giving up one run over nine innings in Game 6, which Yakult eventually won 2-1 in 12 innings to claim the title.
Yamamoto could win two games, which is huge in a short series.
Munetaka Murakami, infielder, Yakult
The home run leader and Triple Crown winner gives Yakult the edge when it comes to batting.
Munetaka Murakami capped a wildly successful regular season by hitting his 56th home run in the very last game and wrapping up the Triple Crown award.
The 22-year-old topped the Central League with a .318 batting average, 56 home runs and 134 RBIs. If he can carry that success over to the Japan Series, the Swallows will be hard to beat.
Home runs are usually harder to come by in a championship series when the best pitchers are on the mound. Murakami managed to hit two in last year's Japan Series and will be looking for more this time out.
With hitters close to him in the batting order like Tetsuto Yamada and Jose Osuna, it will be hard for Orix pitchers to pitch around Murakami.
He is also a superb fielder at third base.
Masataka Yoshida, outfielder, Orix
A Buffaloes player since 2016, Masataka Yoshida was fighting through injury in last year's Japan Series but is healthy this time around and should have a bigger impact than his two doubles in the 2021 series.
One of NPB's most consistent hitters, Yoshida smacked 21 homers this season and drove in 88 runs.
And Yoshida appears to be heating up at just the right time. He had six hits, two homers and three RBIs against the Fukuoka SoftBank Hawks in the Pacific League Climax Series Final Stage. If he stays hot, look out.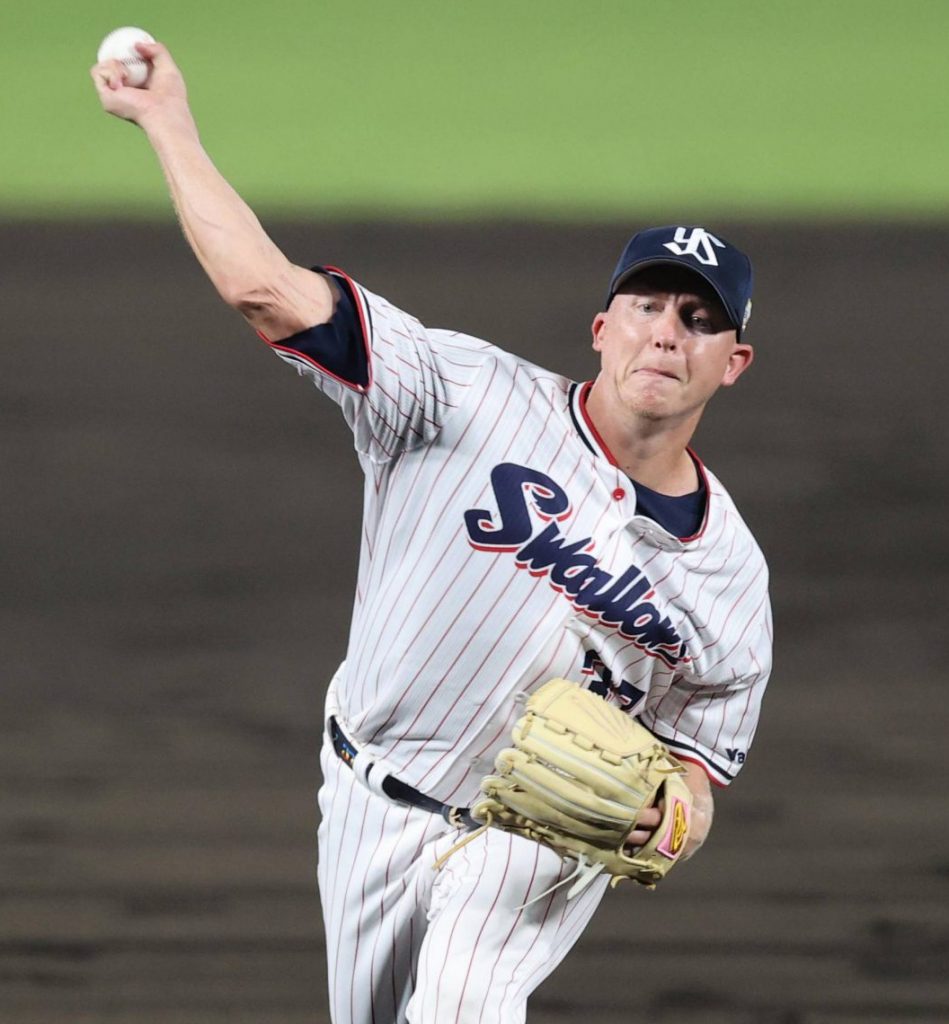 Scott McGough, pitcher, Yakult
Scott McGough was the winning pitcher in Game 6 last year when he took to the mound for the final 2⅓ innings and held the Buffaloes scoreless to nail down the decisive win.
One of the most accomplished closers in NPB, he also had saves in Games 3 and 4. But also lost Games 1 and 5, meaning he has a score to settle.
McGough notched 38 saves, second most in the Central League this season.
Both teams have strong relief pitchers, but McGough is at a different level.
McGough made 55 appearances for Yakult and had a 2.35 ERA in 53⅔ innings.
Chances are the veteran righty will play a key role once again for Shingo Takatsu's team.
Orix closer Yoshihisa Hirano (28 saves) is one of the best closers in the PL but not quite at the level of McGough.
Taisuke Yamaoka, pitcher, Orix
Yamamoto is the ace and Hiroya Miyagi is the No. 2 starter (11-8 with 127 strikeouts and 3.16 ERA).
But who goes after that? That will be a big question for Orix and one candidate is Taisuke Yamaoka.
Yamaoka made a brief appearance in last year's Japan Series but was injured for most of the 2021 season after elbow surgery.
Yamaoka went 6-8 this season with a 2.60 ERA and 99 strikeouts. Having him back and healthy gives Orix manager Satoshi Nakajima a nice option he didn't have in last year's Japan Series.
Yasutaka Shiomi, outfielder, Yakult
As the team's leadoff hitter, Yasutaka Shiomi is the guy who sets the table for the likes of Osuna, Murakami and Yamada.
If gets on, which he does consistently, things start to happen for Yakult.
The fleet-footed outfielder batted .276 while hitting 16 homers, driving in 54 RBIs and stealing 24 bases.
If he stays healthy, having a player like Shiomi, who can disrupt Orix pitchers as a threat to steal, is a huge advantage for the Swallows.
Yutaro Sugimoto, outfielder, Orix
Veteran outfielder Yutaro Sugimoto hit 32 homers last season and suffered a significant dropoff this year with just 15.
But the Big Man picked up the pace in the Climax Series with five hits, including a home run, and five RBIs in the first two games.
If he can keep up that pace, and harness some of last season's production at the plate, he could be a factor, something Nakamura is well aware of.
"Everybody knows what an exceptional batter Yoshida is," Nakamura said. "But there is also Sugimoto, whose clutch hitting and power has been decisive in short championship series."
Yakult's Rotation
Yakult doesn't have a starter like Yamamoto.
Left-hander Keiji Takahashi (8-2, 2.63 ERA, 113 strikeouts) is the closest to being the ace of the staff. Naofumi Kizawa also had a strong season, posting a 9-3 record with a 2.94 ERA and 52 strikeouts.
How Takatsu handles his starters will be a key question. Other starters could include Juri Hara (8-7, 4.85 ERA, 52 Ks) and former major leaguer Cy Sneed (9-6, 3.54 ERA, 96 Ks).
The Swallows enjoy a slight edge on paper but the Buffaloes are peaking at the right time. After a slow start to the season, they built up momentum down the stretch and beat out the perennial powerhouse Hawks for the pennant and in the Climax Series.
This will be the fourth time the two teams have met in the Japan Series, with Yakult winning all three previous meetings. Yakult beat Orix 4-2 last year, 4-1 in 1995 and 4-3 in 1978 when the Buffaloes were known as the Hankyu Braves.
Prediction
The Swallows in seven.
RELATED:
Author: Jim Armstrong
The author is a longtime journalist who has covered sports in Japan for over 25 years. You can find his articles here.