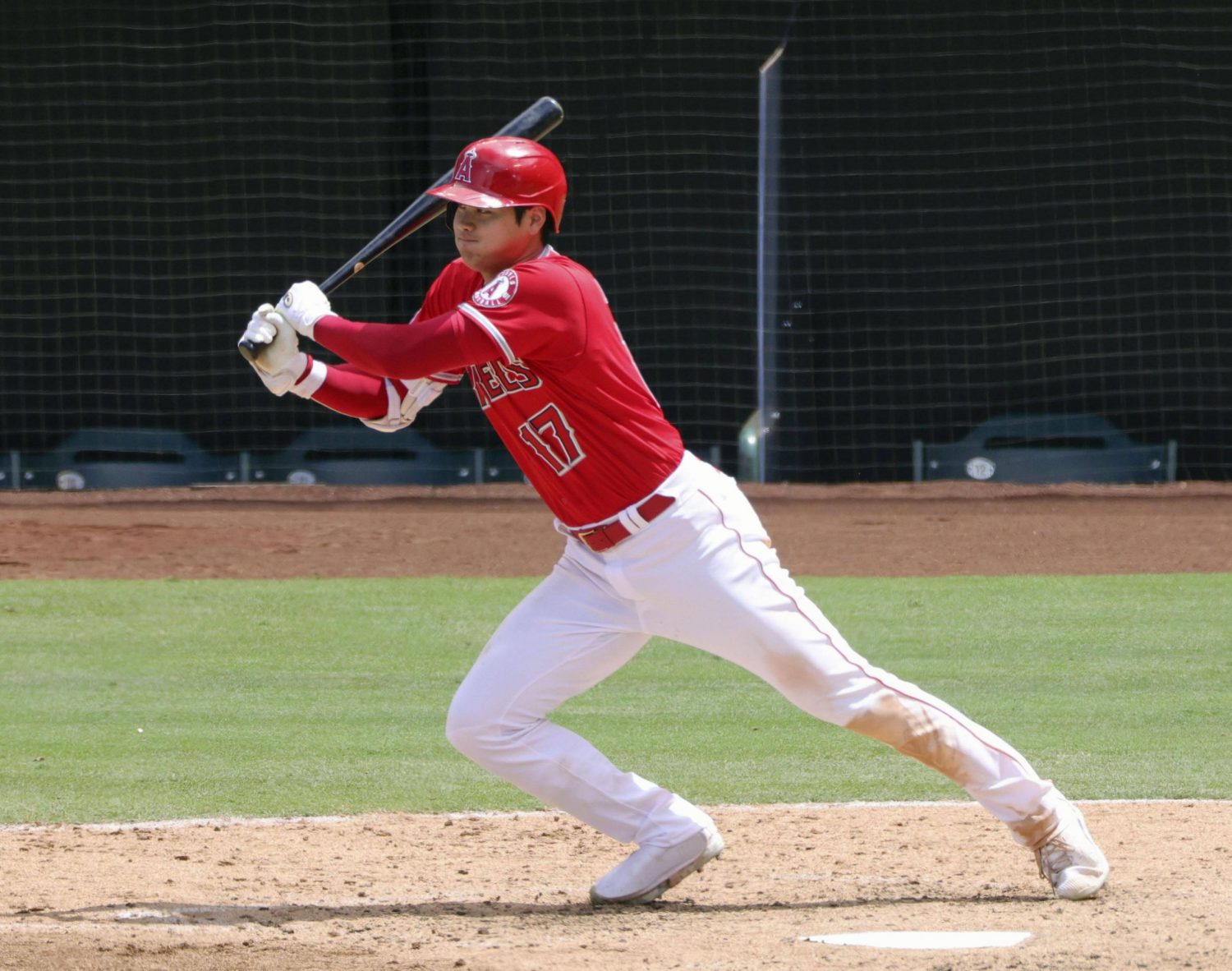 Amidst a flurry of acquisitions by numerous teams in the run-up to Major League Baseball's trading deadline, the Los Angeles Angels decided to stand pat and not trade Shohei Ohtani.

And so the trade deadline, Tuesday, August 2 at 6 PM EDT (7 AM JST on Wednesday), passed without Ohtani, the unanimous 2021 American League MVP, preparing to join a new team.

Ohtani becomes a free agent after the 2023 season, but he  hasn't shied away from expressing his frustrations with the Angels' on-field performance. In September 2021 after the Angels' last home game of their mediocre 77-85 season, Ohtani addressed the issue of his No. 1 priority.
"I really like the team. I love the fans. I love the atmosphere of the team," the two-time All-Star told reporters through an interpreter. "But, more than that, I want to win. That's the biggest thing for me. I'll leave it at that."
Los Angeles, which fired manager Joe Maddon in early June and named Phil Nevin the interim dugout boss, last appeared in the playoffs in 2014. Through Tuesday, the fourth-place Angels (44-59) sat 22 games behind the AL West-leading Houston Astros (67-38). 
Trade Talks for Ohtani
Led by general manager Perry Minasian, the Angels front office entertained offers from the San Diego Padres, Chicago White Sox, New York Yankees and other clubs for Ohtani, according to published reports.
Ultimately, team owner Arte Moreno has the final say. And addressing the team's shortcomings without alienating its fan base is a tricky balancing act.
And how would trading the ultra-popular, two-way superstar affect the Angels' ticket sales?
A move before the trade deadline would have removed the Angels' best power hitter (22 home runs, 62 RBIs) and best pitcher (9-6 record, 145 strikeouts in 99⅓ innings) from a lineup already missing injured stars Anthony Rendon (wrist) and Mike Trout (back).
The Angels, who are 12th in the 30-team MLB in home attendance (31,246) through 54 games, have 27 home games remaining this season.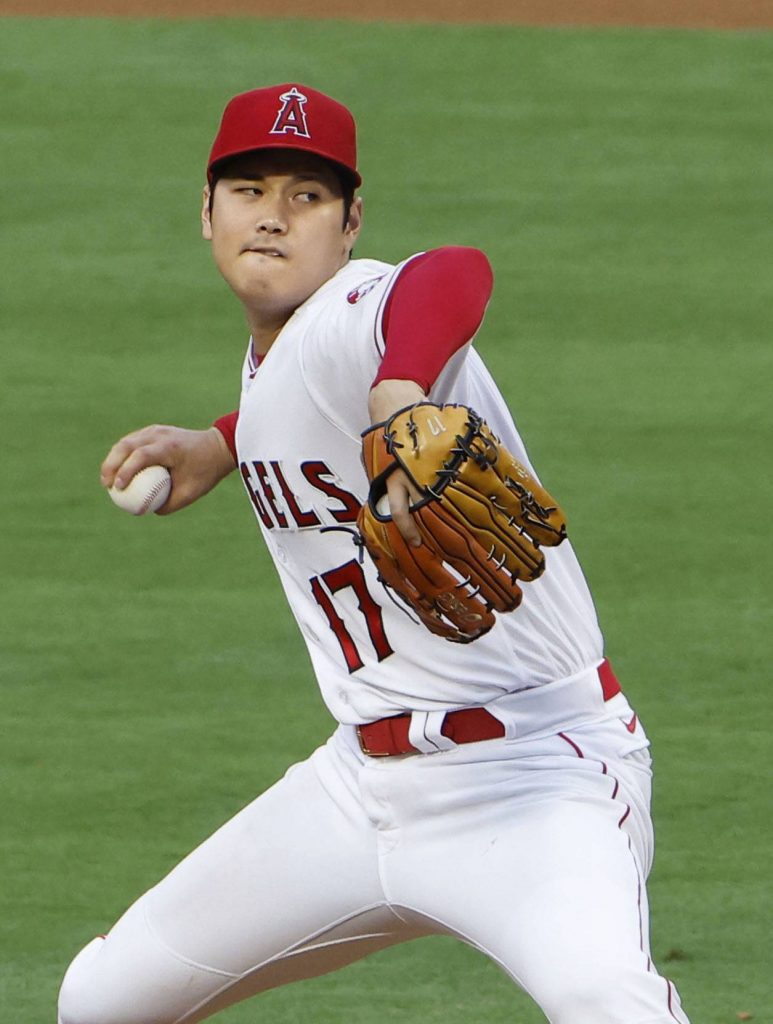 What's Next for Ohtani?
The 28-year-old pride of Oshu, Iwate Prefecture, is eligible for salary arbitration after the 2022 season. He signed a two-year, $8.5 million USD (¥1.13 billion JPY) contract in February 2021.
Angels beat reporter Jeff Fletcher, who covers the team for the Orange County Register, recently wrote that he expects Ohtani to command a salary of at least $25 million USD (¥3.34 billion JPY) next season.

Do the Angels' plans for 2023 and beyond include Ohtani?

That remains to be seen, as Fletcher outlined a couple scenarios earlier this week.

"If the Angels can't sign him," Fletcher wrote, "they'll again face the question of keeping him and trying to win with him for one season ― and perhaps then convincing him to re-sign ― or trading him before the start of the 2023 season."
Of course, Moreno, who purchased the Angels from Walt Disney Co., in 2003, could offer Ohtani a lucrative, long-term contract ― perhaps the richest contract in MLB history (New York Mets pitcher Max Scherzer tops the all-time list of single-season salaries, making $43.3 million USD, or ¥5.8 billion JPY, this season). Or another ballclub could do so.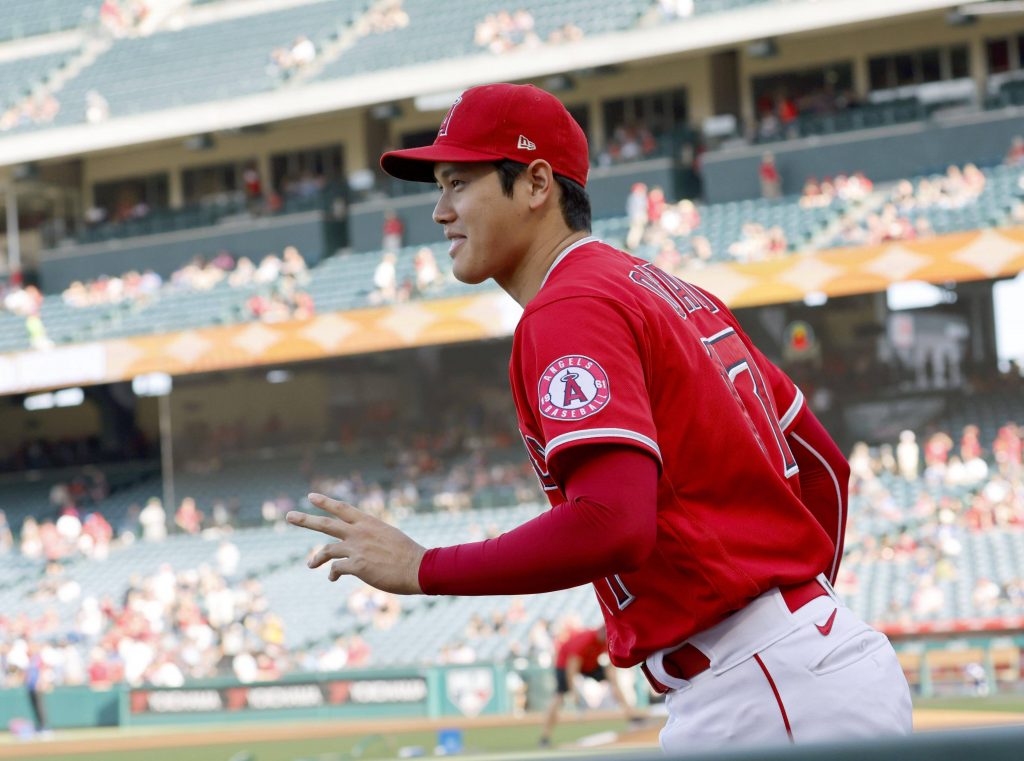 No Easy Answers
In an insightful piece published on July 30, New York Post baseball columnist Joel Sherman highlighted the unique situation that awaits Ohtani, his current employer and, possibly, another team in the near future: how much to pay Ohtani.

"So even if Ohtani wanted to stay, how do you begin to price the right free-agent value for a combination of one person who can hit like Matt Olson and pitch like Luis Castillo?" Sherman wrote. "Is that $40 million annually? Fifty? More?
Although Ohtani doesn't need to update his residential address (at least for now), the Angels did make a pair of trades before Tuesday's deadline. In exchange for pitcher Noah Syndergaard, the Angels acquired outfielders Mickey Moniak and Jadiel Sanchez from the Philadelphia Phillies. In addition, pitcher Raisel Iglesias was shipped to the Atlanta Braves for pitchers Jesse Chavez and Tucker Davidson.
If the Angels show marked improvement over their final 60-plus games this season, will it increase the likelihood that Ohtani remains a franchise cornerstone for years to come?
Not necessarily so.

An offseason trade to another team could land the Angels several players and a slew of prospects to revamp their roster, if another team makes an offer that Moreno can't refuse.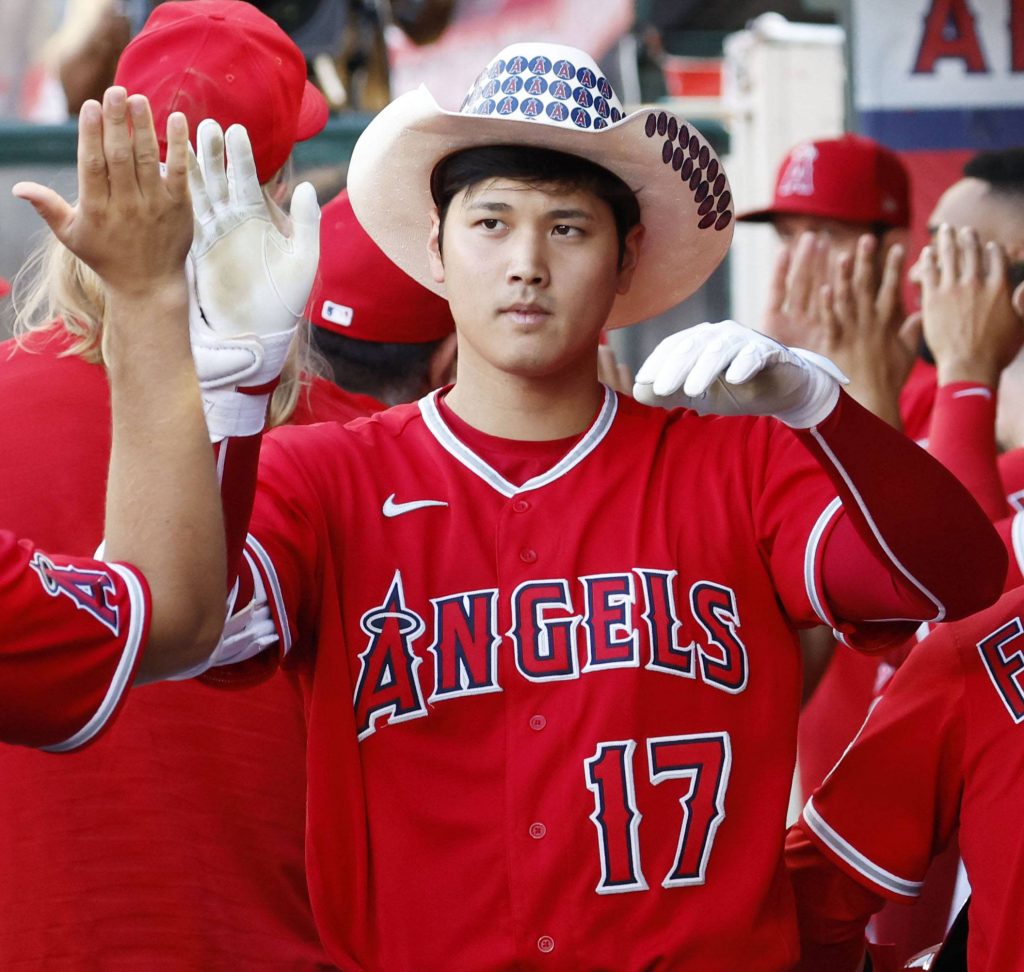 This Era's Most Unique Player
But the fact that Ohtani is the first player in more than a century with a legitimate shot at finishing with more than 10 homers and 10 wins in the same season (Babe Ruth did it in 1918) reminds you of his unique place in the game today.

Or as Sherman eloquently pointed out in his column: "Ohtani basically could pitch first in any rotation and bat second in any lineup — and he is one person. So what do you give up for that person? What would the Angels deem acceptable in a return for arguably the most unique player ever? Especially since Ohtani also might be the most marketable player in the game.
"That is part of the Ohtani dilemma. How to play him. How to pay him. How to trade him. He is one human posing multiple conundrums. For the Angels. For the industry. Likely one day in free agency."
In the final analysis, there will be several options for the Angels and Shohei Ohtani in the months to come. In addition, Ohtani could also demand a trade, indicating he's tired of playing for a mediocre team.


Author: Ed Odeven
Follow Ed on JAPAN Forward's [Japan Sports Notebook] here on Sundays, in [Odds and Evens] here during the week, and Twitter @ed_odeven.