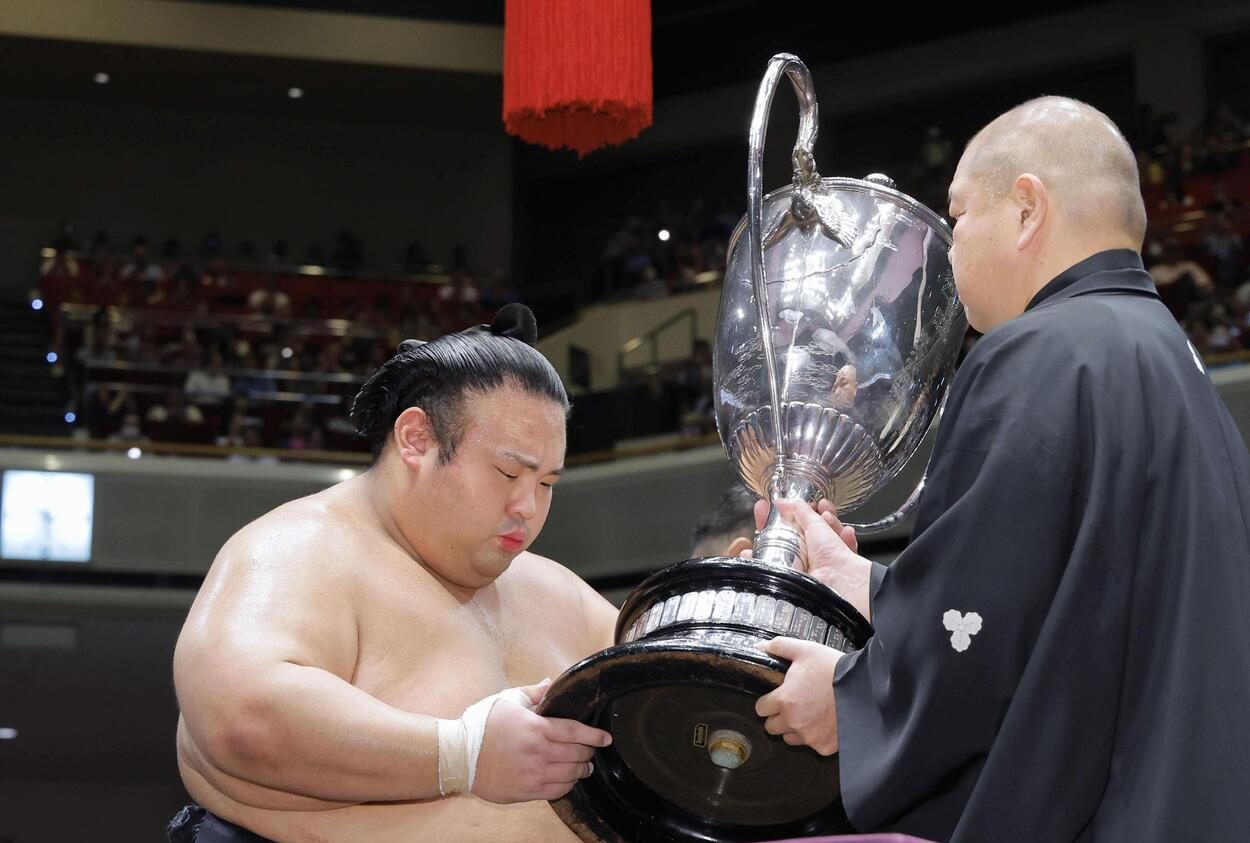 Ozeki Takakeisho beat Daieisho in regulation and then schooled unheralded Atamifuji in a playoff on Sunday, September 24 to come from behind and win the Emperor's Cup at the Autumn Basho in Tokyo.
In the winner-take-all playoff at Ryogoku Kokugikan, Takakeisho appeared to psyche out his opponent with some gamesmanship prior to the face-off, rebuffing the rank-and-filer's first attempt to start the bout.
When things eventually did start, Takakeisho dodged slightly to his side and swatted the No 15 maegashira down in a bout that lasted only a few seconds.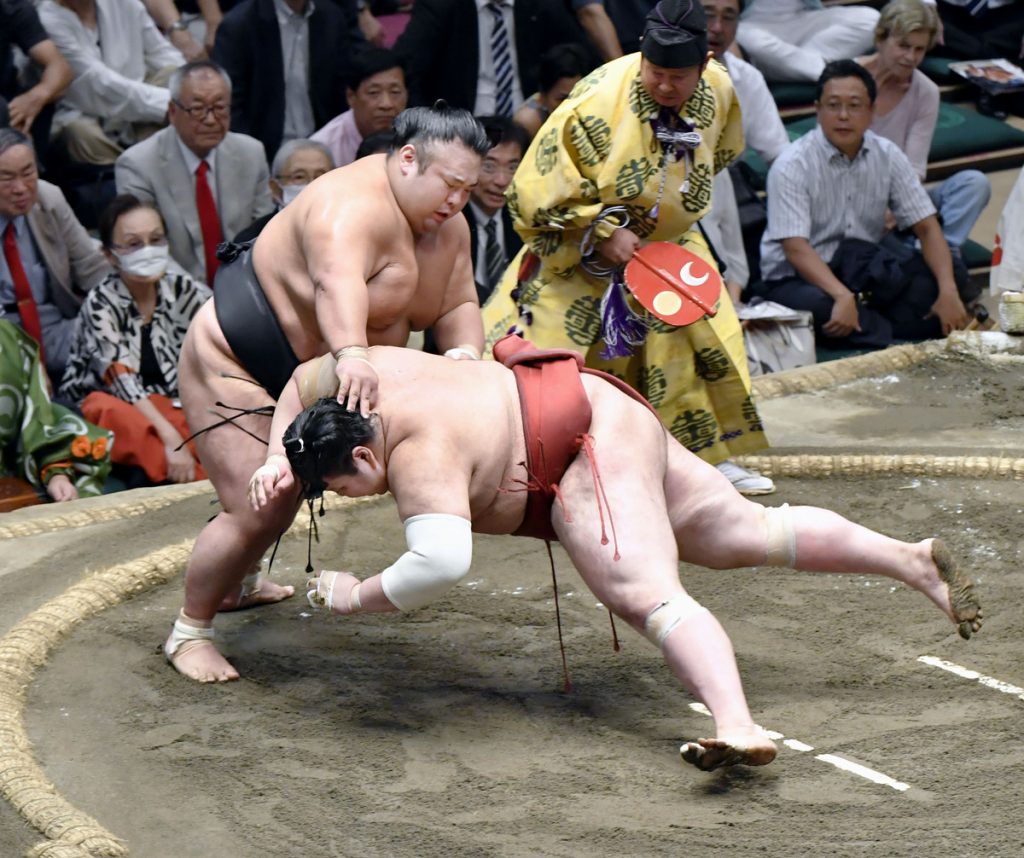 It was the fourth Emperor's Cup for Takakeisho, who came into the 15-day tournament needing a winning record to hold on to his status for the last tournament of the year in November in Fukuoka. He was forced to sit out the July tourney with a knee injury.
It was another step forward in Takakeisho's bid to become yokozuna. With Terunofuji hobbled by injury and absent from this tournament, the sport could certainly use another wrestler at sumo's highest rank.
"I'm just happy I won," Takakeisho said. "Both of my opponents today are pushers so I just tried to fight my brand of sumo. In the playoff I knew I couldn't lose and just went all out."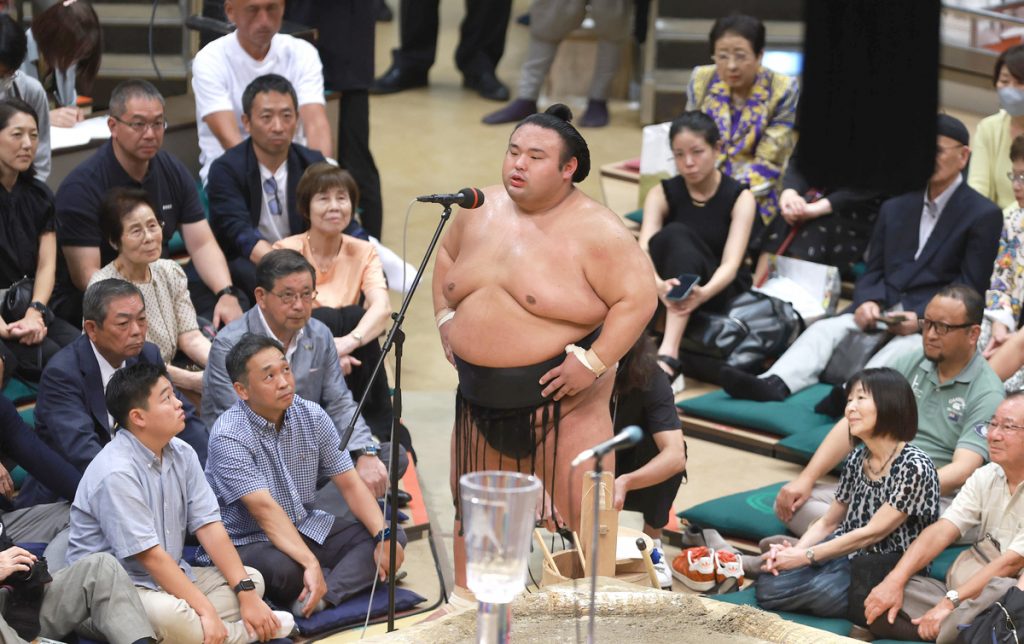 Takakeisho Benefits from Rest
Takakeisho said sitting out July's Nagoya Basho proved to be the right decision.
"When I am hampered by injury I cannot show my true strength," Takakeisho said on the final day of the Autumn Grand Sumo Tournament. "I have to train my body to avoid injury for my goal of becoming a yokozuna."
The 21-year old Atamifuji, who was the sole leader heading into the final day, was fighting in the elite makuuchi division for the first time since going 4-11 in his November 2022 debut. He turned in an impressive performance but will think twice the next time out against Takakeisho.
"He's a young, wonderful talent," Takakeisho said of Atamifuji. "He is on a faster career track than I am, so I am sure he will continue to improve."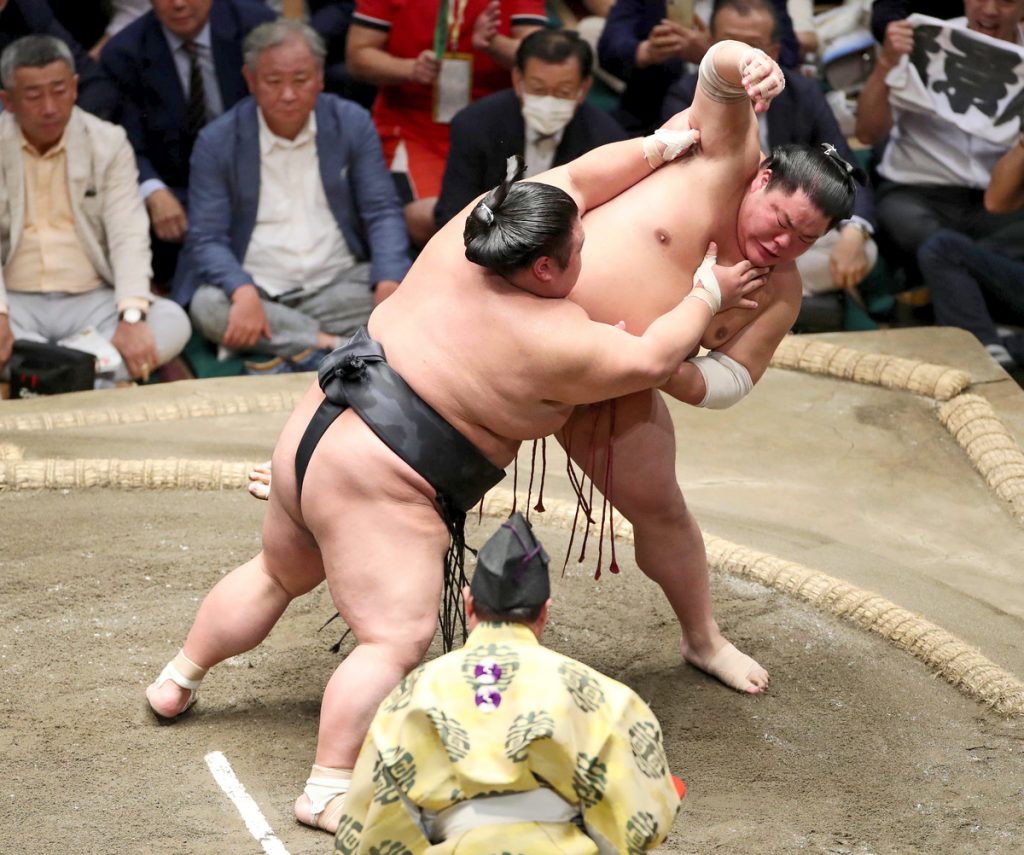 Autumn Basho Drama: Takakeisho Earns a Spot in the Playoff
In regulation, Takakeisho won a hard-fought battle with Daieisho to book his place in the playoff.
The ozeki used his bread-and-butter thrusting technique to force Daieisho over the edge and improve to 11-4. Sekiwake Daieisho came in with an eight-bout winning streak but was overpowered by the ozeki and dropped to 10-5.
Former ozeki Asanoyama overpowered Atamifuji in regulation to drop the No 15 maegashira to 11-4 and ensure a playoff would be needed to determine the winner.
No 2 maegashira Asanoyama improved to 9-6.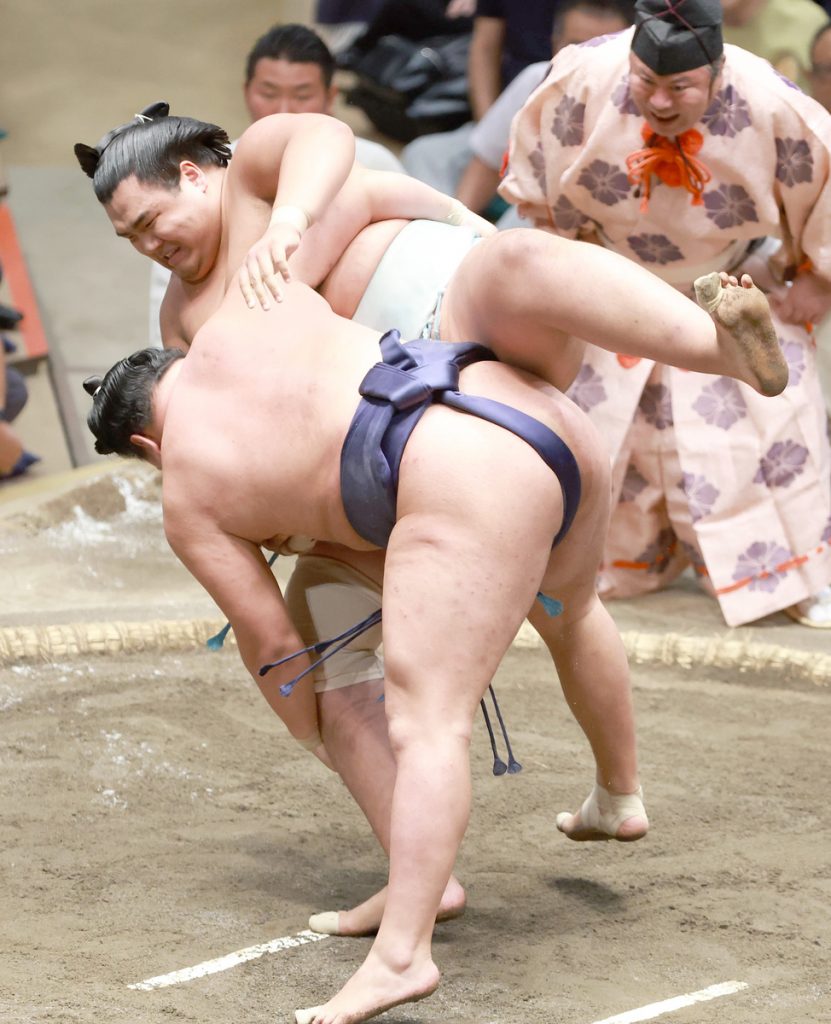 Hoshoryu Finishes with a Winning Record
Newly promoted ozeki Hoshoryu salvaged an all-important winning record when he used a rare thigh-grabbing push-down to defeat 11th-ranked maegashira Hokuseiho (10-5) and improve to 8-7.
Seven-time runner-up Takayasu had a chance to enter the playoff but was swatted down by ozeki Kirishima in the final bout of regulation at Ryogoku Kokugikan.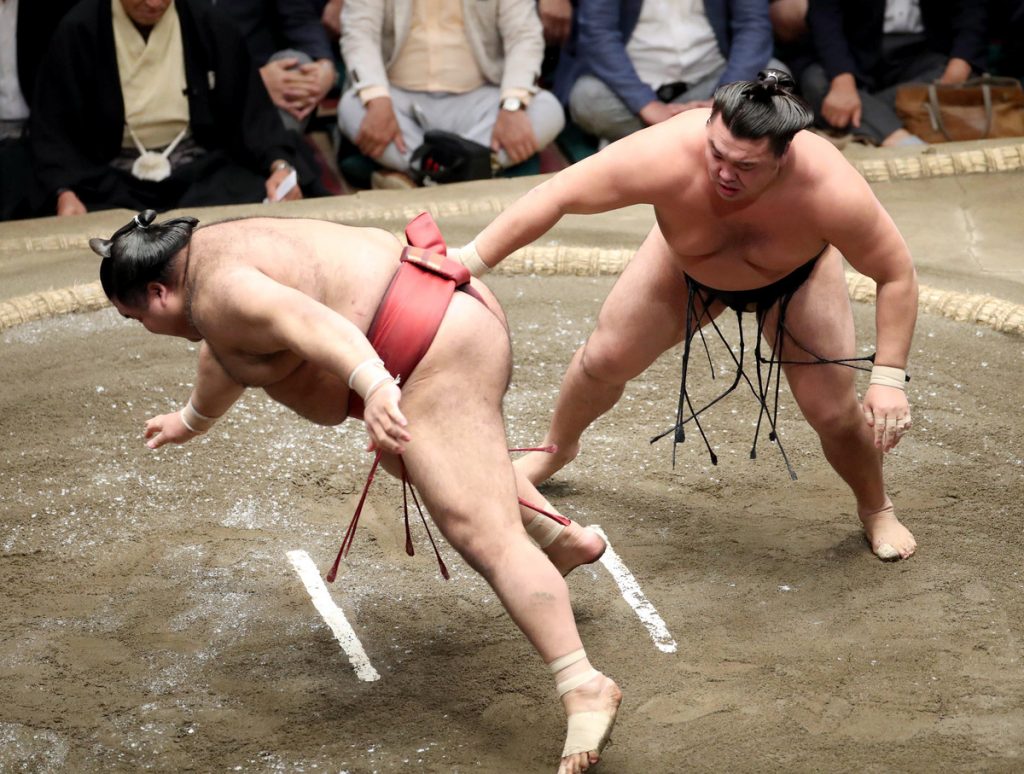 Kirishima finished at 9-6 while No 7 maegashira Takayasu dropped to 10-5.
RELATED:

Author: Jim Armstrong 
The author is a longtime journalist who has covered sports in Japan for over 25 years. You can find his articles on SportsLook.