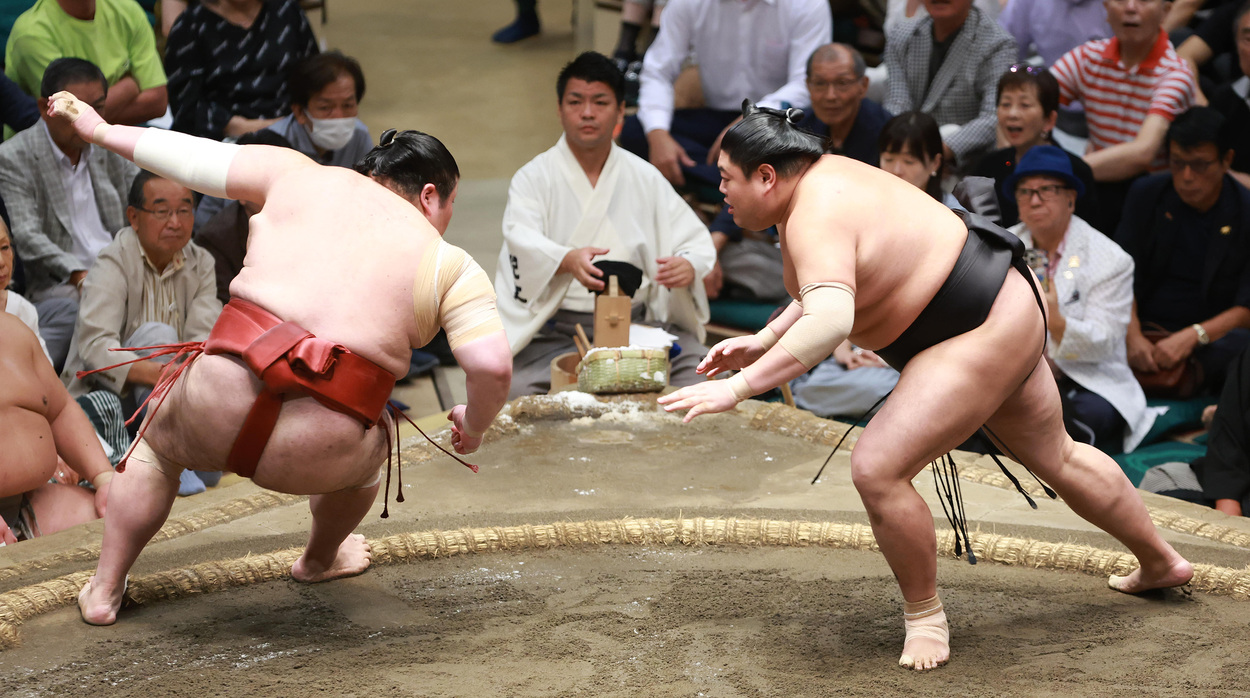 Unheralded Atamifuji defeated Abi on Saturday, September 23 to take over the sole lead and keep alive his bid for a first Emperor's Cup on the penultimate day of the Autumn Basho.
No. 15 maegashira Atamifuji fought off several slaps to the head by No 2 maegashira Abi (8-6) at the face-off and shoved out his opponent to improve to 11-3 heading into the final day.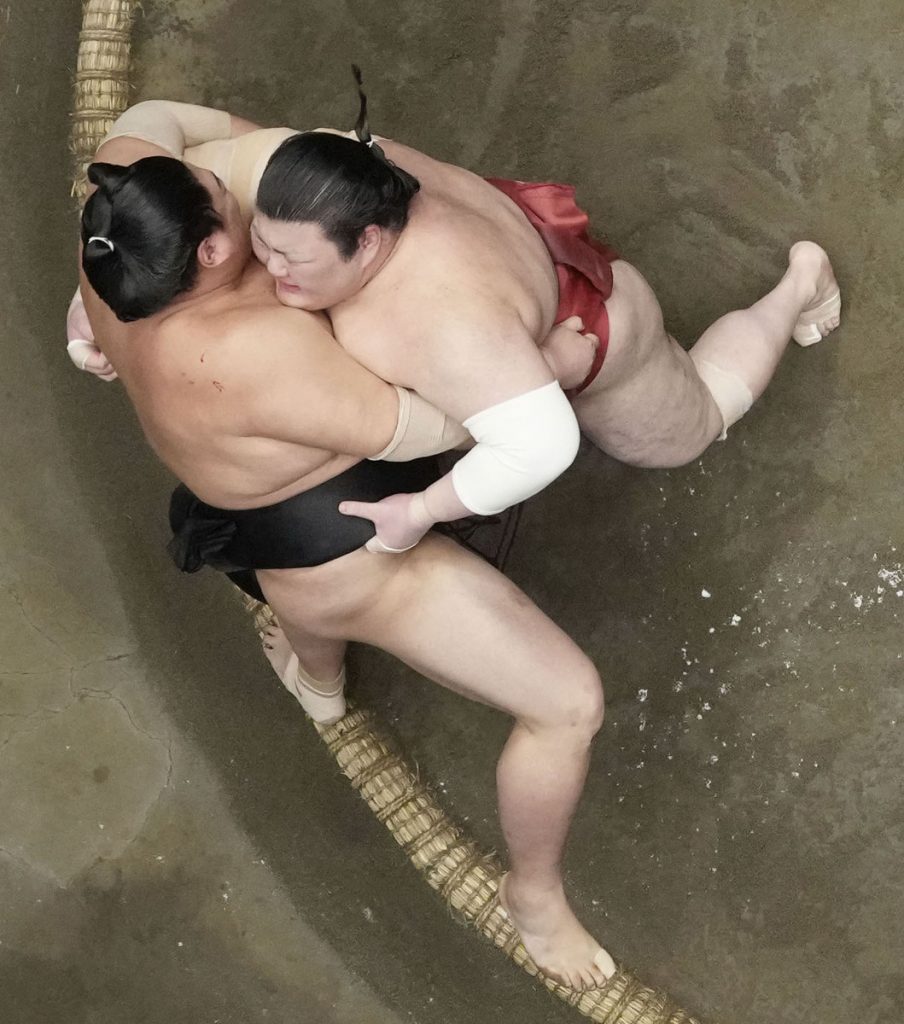 The 21-year-old Atamifuji was the surprise sole leader on Day 11, but two straight losses to Daieisho and Takakeisho saw his lead disappear in Tokyo.
Atamifuji is back in the elite makuuchi division for the first time since going 4-11 in his November 2022 debut. If he wins on the final day of the Autumn Grand Sumo Tournament, he will take home the trophy.
Hoshoryu Tops Takakeisho
In the day's final bout at Ryogoku Kokugikan, relegation-threatened ozeki Takakeisho was handed a huge setback when he was defeated by newly promoted ozeki Hoshoryu to drop to 10-4.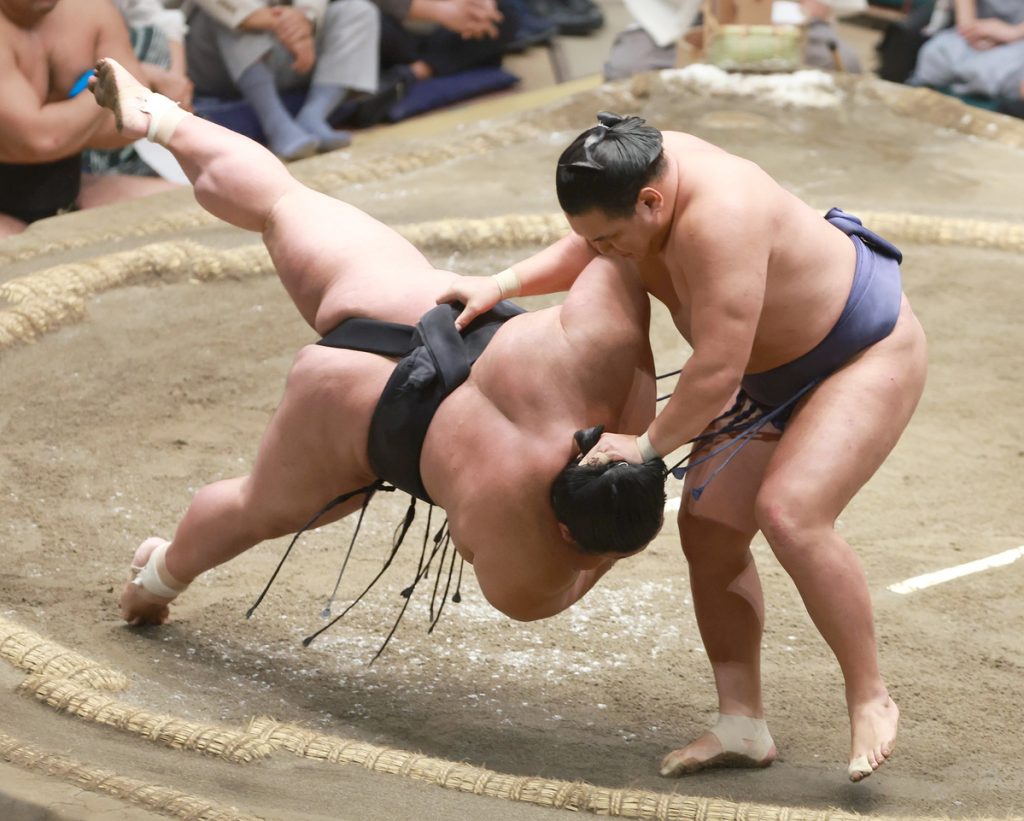 Highly motivated to earn a winning record in his ozeki debut, Hoshoryu used a spectacular arm throw at the edge to improve to 7-7.
No 7 maegashira Takayasu, a seven-time runner-up, stayed in the hunt for the silverware when he spun around sumo's Flying Monkey Tobizaru (6-8) and shoved the komusubi out from behind to move to 10-4.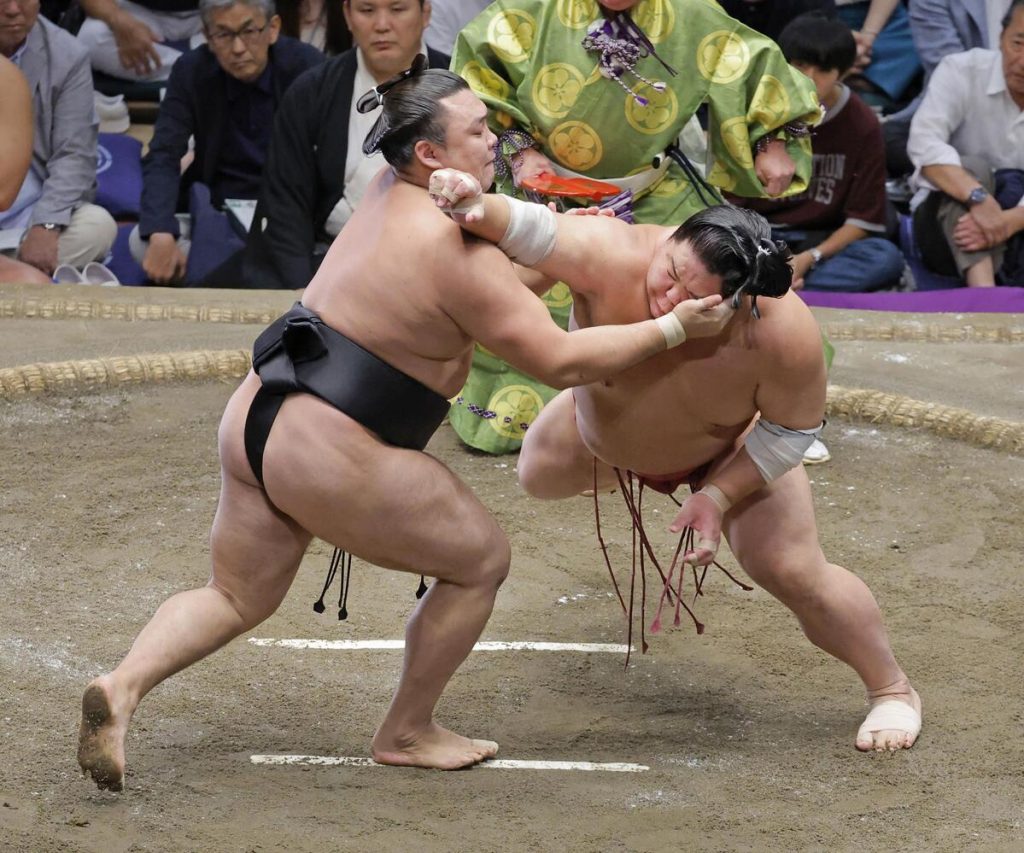 Daieisho Extends Win Streak to Eight
Sekiwake Daieisho stayed in the hunt when used an arm-lock throw to send ozeki Kirishima sprawling to the dirt surface to win his eighth straight and improve to 10-4. Kirishima dropped to 8-6.
"Getting double-digit wins was very important to me," Daieisho said. "I feel like I have been able to get stronger and stronger as the tournament has gone on. I will do my best no matter who I face tomorrow."
Sekiwake Kotonowaka improved to 8-6 and knocked Kinbozan out of the title chase when he shifted his left, got an outside grip on the belt and used an overarm throw to dispatch the No 10 maegashira, who fell to 9-5.
Sekiwake Wakamotoharu used a frontal force-out to defeat Onosho and pick up his ninth win against five losses. No 6 maegashira Onosho slipped to 8-6.
Gonoyama, a fifth-ranked maegashira, wrapped up a winning record and improved to 8-6 when he forced out top maegashira Meisei (6-8).
Maegashira No 11 Hokuseiho improved to 10-4 and stayed in the hunt when he bulldozed out fellow rank-and-filer Tsurugisho, who dropped to 8-6.
RELATED:

Author: Jim Armstrong
The author is a longtime journalist who has covered sports in Japan for over 25 years. You can find his articles on SportsLook.