Takanosho Moves into Sole Lead with Four Days to Go in Summer Basho
The former sekiwake scored a clutch win over Hoshoryu to lead five others, including grand champion Terunofuji.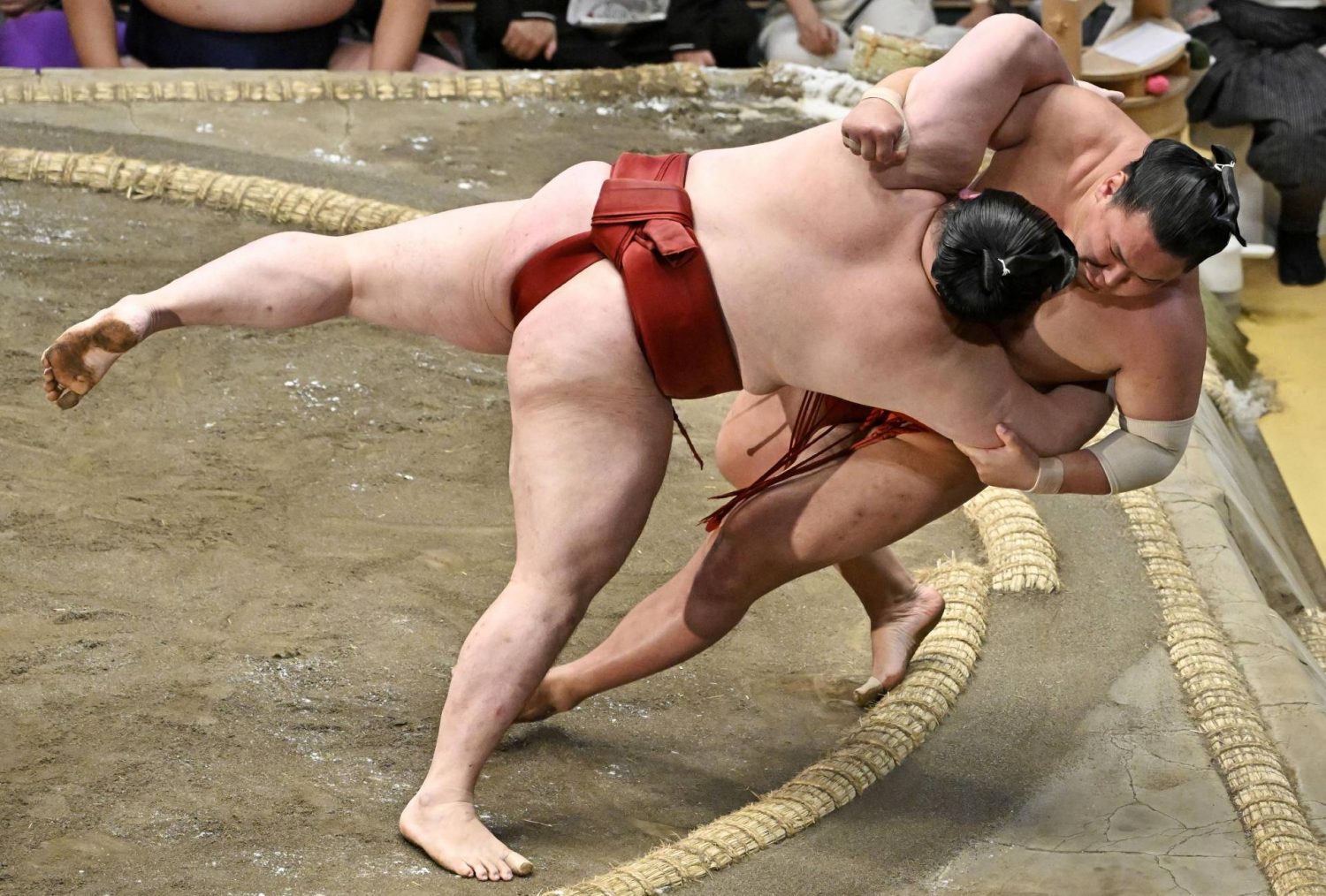 Former sekiwake Takanosho toppled Mongolian Hoshoryu on Wednesday, May 18 to move into sole possession of the lead on Day 11 of the Summer Grand Sumo Tournament.
Takanosho, who came into Wednesday's showdown tied for the lead with fellow rank-and-filer Ichiyamamoto, used a strong frontal crush-out at the edge to win his eighth straight bout and improve to 9-2. Komusubi Hoshoryu fell to 6-5.
Fourth-ranked maegashira Takanosho will meet Ichiyamamoto on Day 12.
In the day's final bout, grand champion Terunofuji wrapped up a winning record when he fought off a hard-charging Abi and shoved the sekiwake out to improve to 8-3.
Abi got off to a solid start but couldn't finish off his opponent and dropped to 5-6.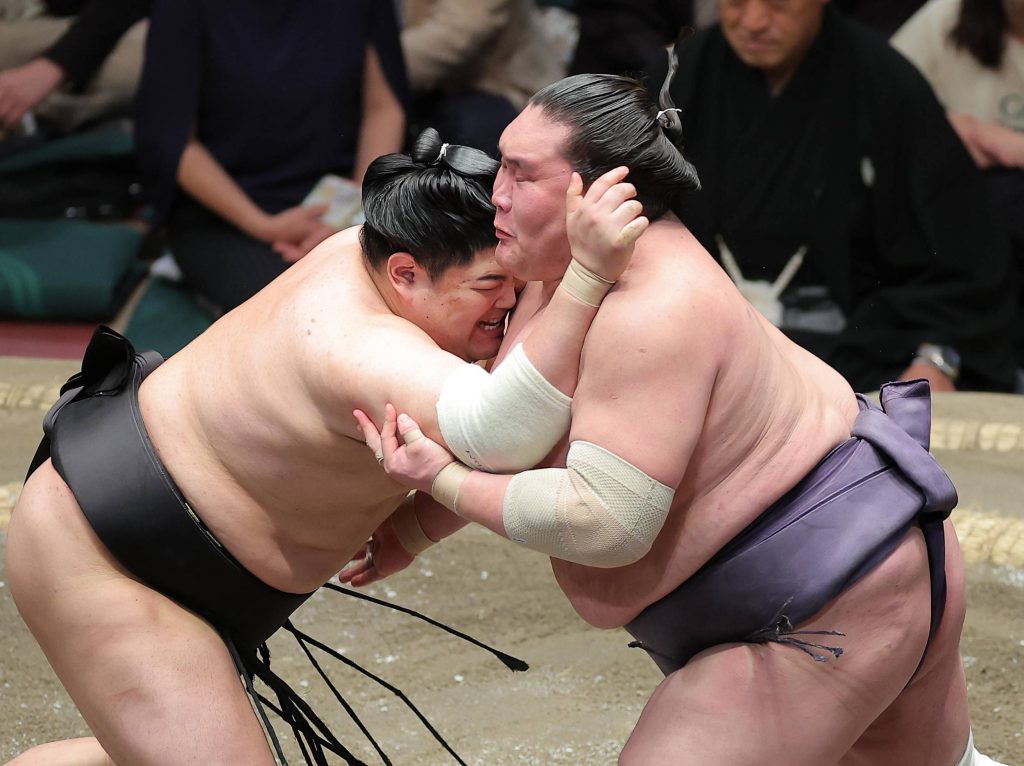 Terunofuji has already lost to Takanosho and will need some help from someone else in the remaining four days if he is to win his third championship at sumo's highest rank.
The yokozuna is one of five wrestlers who are one win back at 8-3.
Ichiyamamoto dropped out of the lead when he lost his balance against eighth-ranked maegashira Shimanoumi, who won by frontal pushdown to improve to 7-4.
No. 15 Ichiyamamoto wasn't able to counter Shimanoumi's thrusting attack and dropped to 8-3.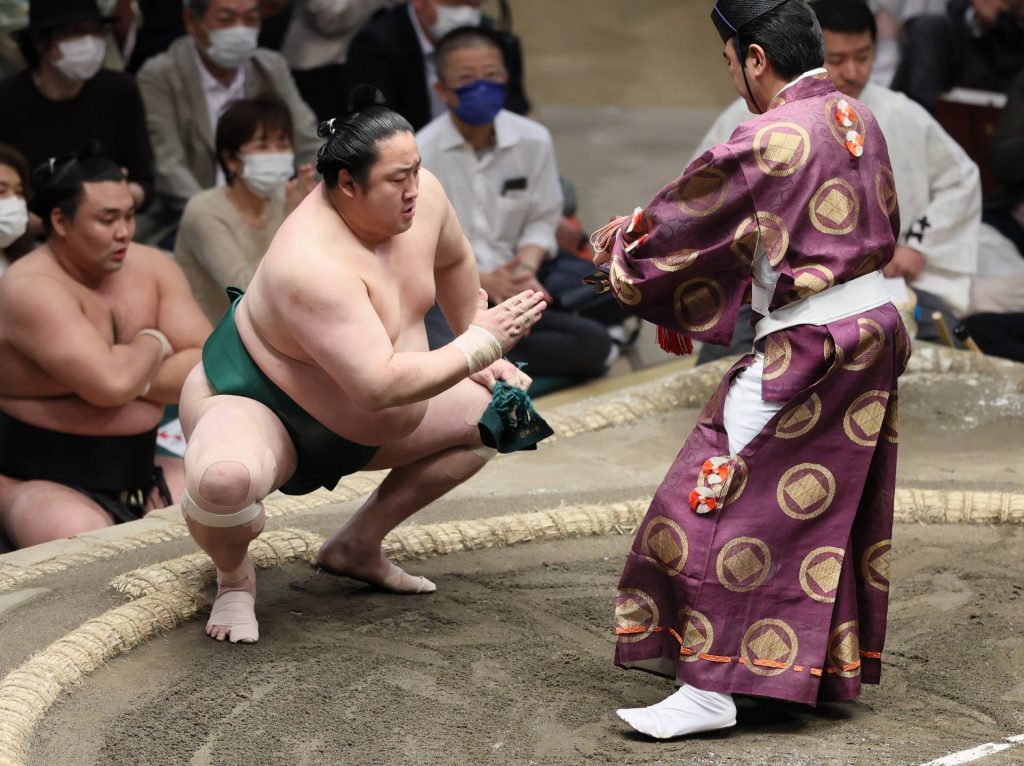 Sadanoumi Secures a Winning Record
In other major bouts, Sadanoumi deployed a superb frontal crush-out to defeat Wakamotoharu and wrap up a winning record at 8-3.
With the win, No. 12 maegashira Sadanoumi is still very much in the title chase. No. 6 maegashira Wakamotoharu fell to 6-5.
"I'm moving really well and am in good shape," Sadanoumi said. "My stable master told me to prepare well for the tournament. I've been in sumo for close to 20 years now and my experience is paying off. I'm not thinking about the championship and just trying to take it one bout at a time."
Sixth-ranked maegashira Ura used a frontal force-out to defeat Aoiyama and improve to 8-3, winning his fifth straight bout and wrapping up a winning record.
"I didn't think I would be able to do this well," said Ura, who went 4-11 in the last tournament. "I knew there were various things I needed to work on and was able to do that."
No. 11 maegashira Aoiyama of Bulgaria, who had a share of the lead earlier in the tournament, dropped to 7-4.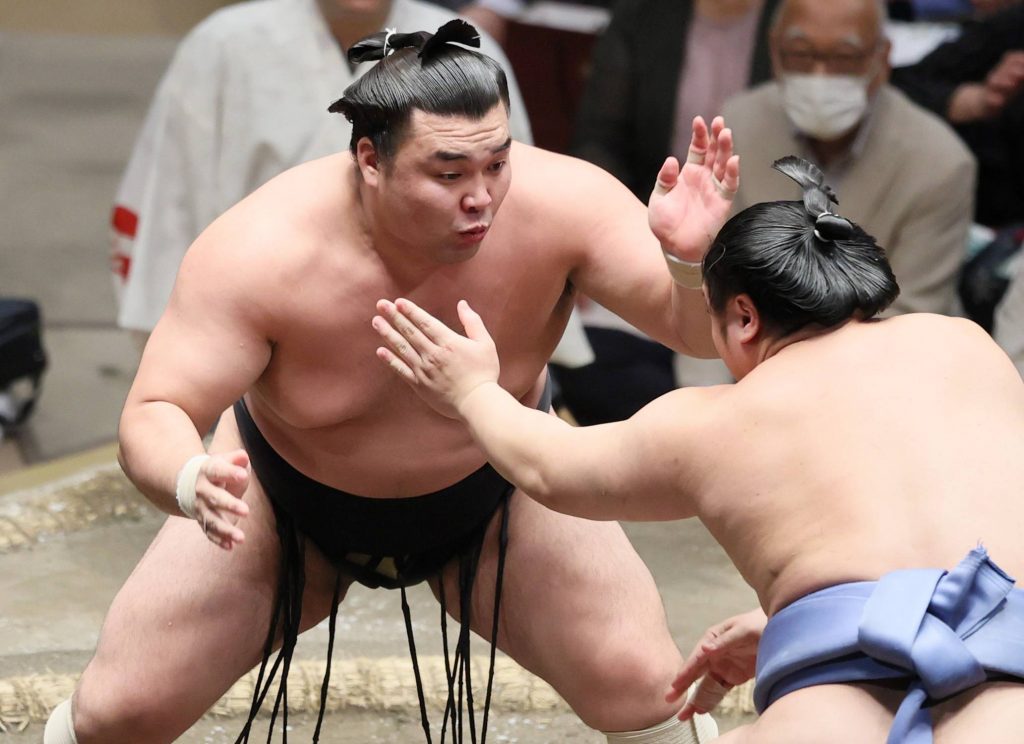 Mongolian Kiribayama, a No. 2 maegashira, stayed in the group at 8-3 when he got a left-hand grip on the belt of Tobizaru (5-6) and shoved the fifth-ranked maegashira out to wrap up a winning record.
"Things worked out for me today," said Kiribayama, who won for the seventh straight time. "I had a good face-off and everything fell into place after that. I have a chance at the championship but am trying not to think about that too much. I just want to do my best all the way to the end."
Sekiwake Wakatakakage, winner of the March basho, shoved out ozeki Mitakeumi to improve to 6-5 while moving a step closer to securing a winning record.
Mitakeumi, who won the New Year tournament to earn promotion to sumo's second highest rank, has had a disappointing summer campaign and dropped to 5-6.
Ozeki Takakeisho overpowered fourth-ranked maegashira Endo (4-7) to improve to 6-5, while ozeki Shodai hauled down No. 3 maegashira Tamawashi (6-5) to move to 4-7.
Shodai has won three of his last four matches and could still end up with a winning record if he wins all of his remaining matches.
Top maegashira Takayasu picked up a win when he balanced himself one-legged on the straw ridge and swatted down No. 3 maegashira Hokutofuji, who did a belly flop on the dirt surface to give both wrestlers a 3-8 record.


Author: Jim Armstrong
The author is a longtime journalist who has covered sports in Japan for more than 25 years. You can find his articles here.