Takayasu Earns Clutch Win Over Mitakeumi to Stay Tied for Lead at Kyushu Basho
Veteran grappler Takayasu is bidding for his first Emperor's Cup and is now tied with three other wrestlers.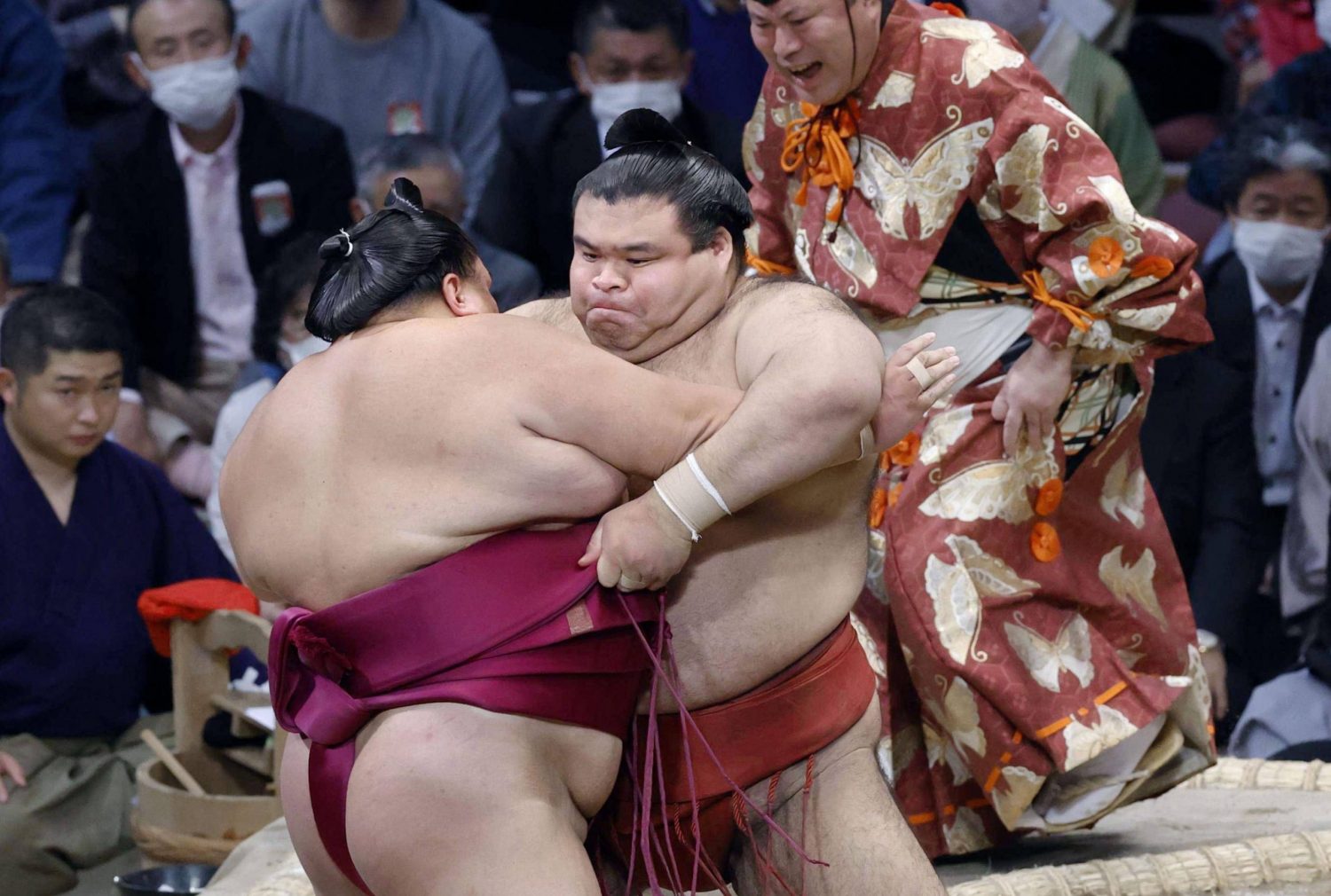 Top maegashira Takayasu ousted Mitakeumi on Friday, November 18 to share the lead with three other wrestlers after Day 6 of the Kyushu Grand Sumo Tournament.
Takayasu, bidding for his first-ever championship, got an underhand grip of the belt of sekiwake Mitakeumi and used a frontal force-out to improve to 5-1.
Mitakeumi, who needs at least 10 wins in the 15-day Kyushu Basho at Fukuoka Kokusai Center to regain ozeki status, dropped to 4-2.
Takayasu is now tied for the lead with Mongolian Hoshoryu and rank-and-filers Abi and Oho.
In other major bouts, ozeki Takakeisho used a barrage of arm thrusts to send struggling No. 3 maegashira Ura out over the straw ridge in a matter of seconds. Takakeisho improved to 4-2, while Ura is still winless.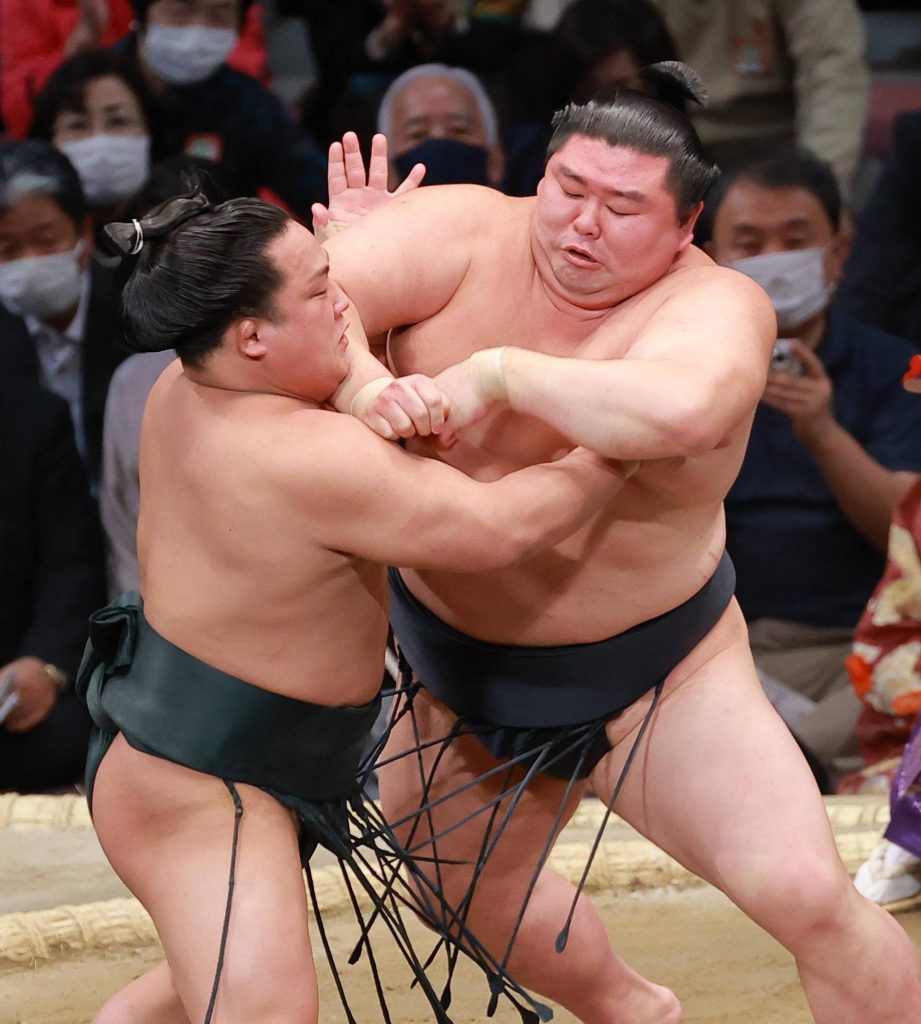 Shodai Evens Record at 3-3
In the day's final bout, Shodai made it a clean sweep for the ozeki when he flattened Midorifuji at the edge with a crush-out victory to improve to 3-3.
Shodai needs five more wins to maintain his ozeki status for the next tournament. Third-ranked maegashira Midorifuji dropped to 2-4.
In one of the more dramatic bouts, sekiwake Wakatakakage overcame an 80-kilogram weight difference when he used a superb underarm throw to send Mongolian giant Ichinojo toppling off the raised ring.
It was an impressive performance for Wakatakakage who, at 4-2, is just one win off the pace and still in the hunt. No. 2 maegashira Ichinojo fell to 2-4.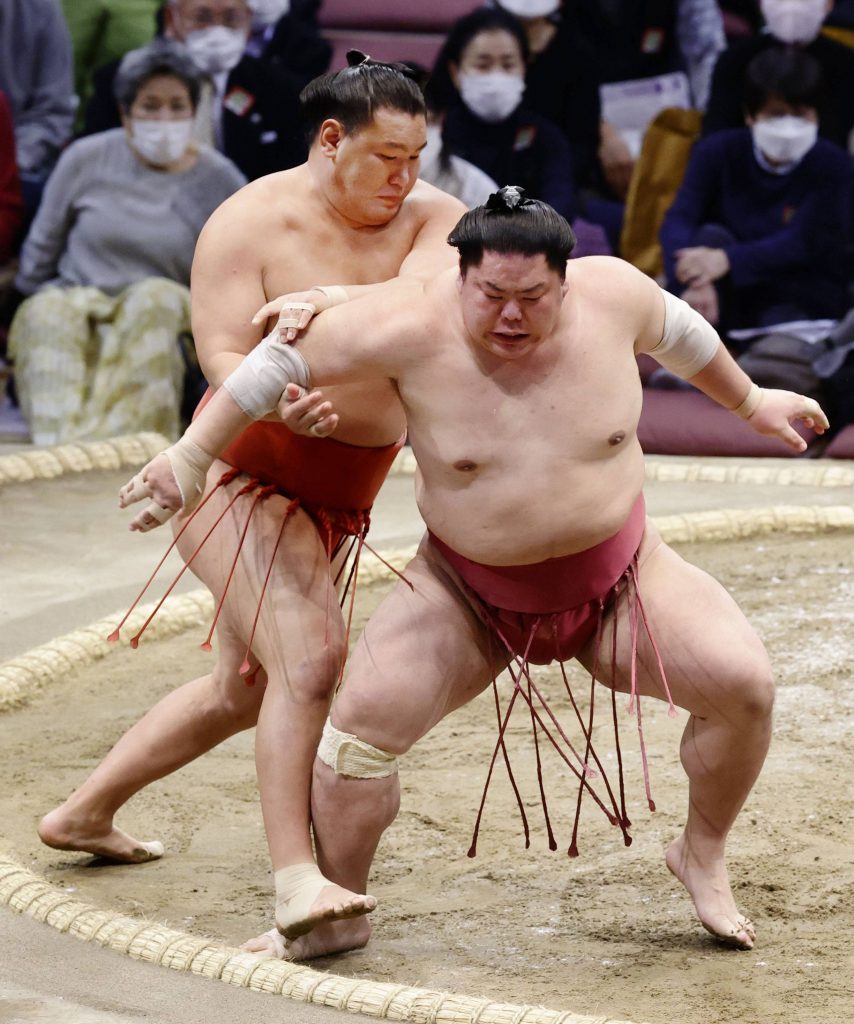 Hoshoryu Among Tourney Leaders
Mongolian Hoshoryu spun Daieisho around at the edge to maintain his share of the lead and improve to 5-1.
Sekiwake Hoshoryu sent Daieisho out with an arm-bar throw to keep pace with the leaders. Komusubi Daieisho forced Hoshoryu back to the edge but couldn't finish his opponent off and dropped to 3-3.
Myogiryu knocked Nishikifuji out of the lead but it came with a price.
The No. 7 maegashira got both hands on the belt of Nishikifuji and used a frontal crush-out of the fifth maegashira that resulted in both men toppling off the raised ring and ending up in the first row of seats.
Myogiryu was shaken up but managed to walk off under his own steam. Both wrestlers stand at 4-2.
Top maegashira Kotonowaka used an arm throw at the edge to defeat komusubi Tobizaru and give both men a record of 3-3. After an impressive start, sumo's Flying Monkey Tobizaru has now lost three straight bouts.
In a battle of komusubi, Kiribayama used a series of powerful arm thrusts to send fellow Mongolian Tamawashi backpedaling out of the ring.
Kiribayama improved to 4-2 while September tournament winner Tamawashi dropped to an unflattering 1-5. It's never easy to win-back-to back tournaments but more was expected of veteran Tamawashi.
No. 9 maegashira Abi posted an easy win when he pulled on the arm of Kotoshoho and slapped down the 11th-ranked maegashira to improve to 5-1. Kotoshoho stands at 3-3.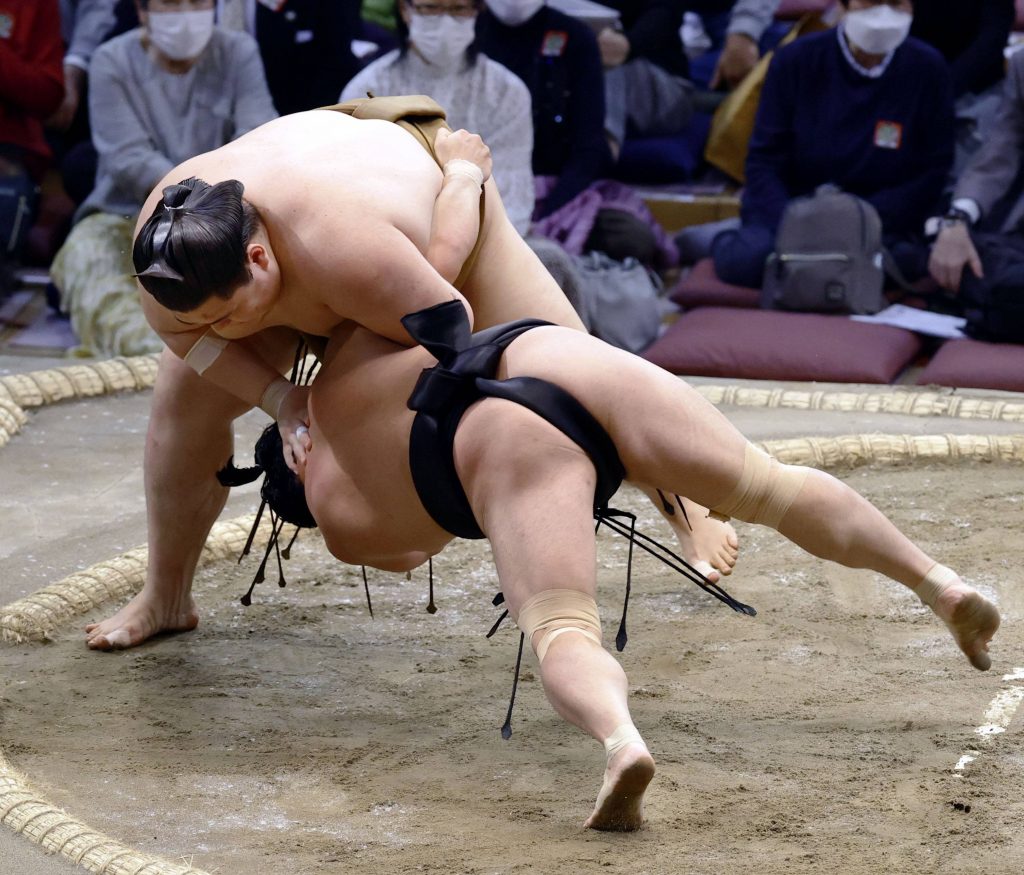 Successful Day for Oho
Further down the ranks, No. 13 maegashira Oho maintained a share of the lead with an arm-locking throw to defeat winless No. 16 Terutsuyoshi.
Oho, the grandson of the 48th yokozuna Taiho, is off to one of his best starts since being promoted to the elite makuuchi division. He went 5-0 in the September meet but faltered over the second half and ended up with a 7-8 record.
It will be interesting to see if he can keep the momentum going in the second half of the tournament.

Author: Jim Armstrong
The author is a longtime journalist who has covered sports in Japan for over 25 years. You can find his articles here.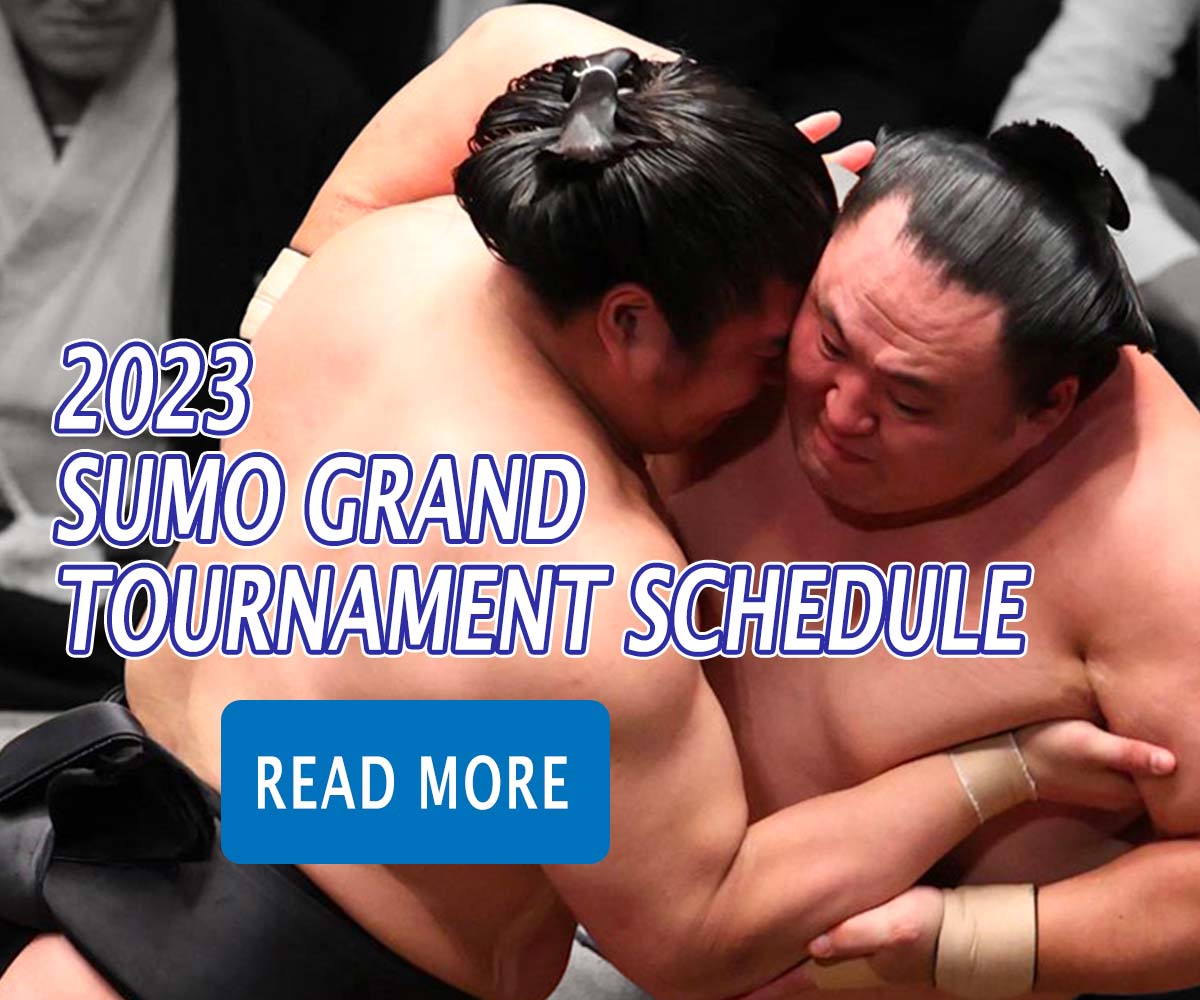 Subscribe to Our Newsletter