Mongolian Hoshoryu Uses Rare Technique to Beat Midorifuji and Stay Tied for Lead at Kyushu Basho
Hoshoryu is one of eight wrestlers at 4-1 after five days of the 15-day tournament that is wide open in Fukuoka.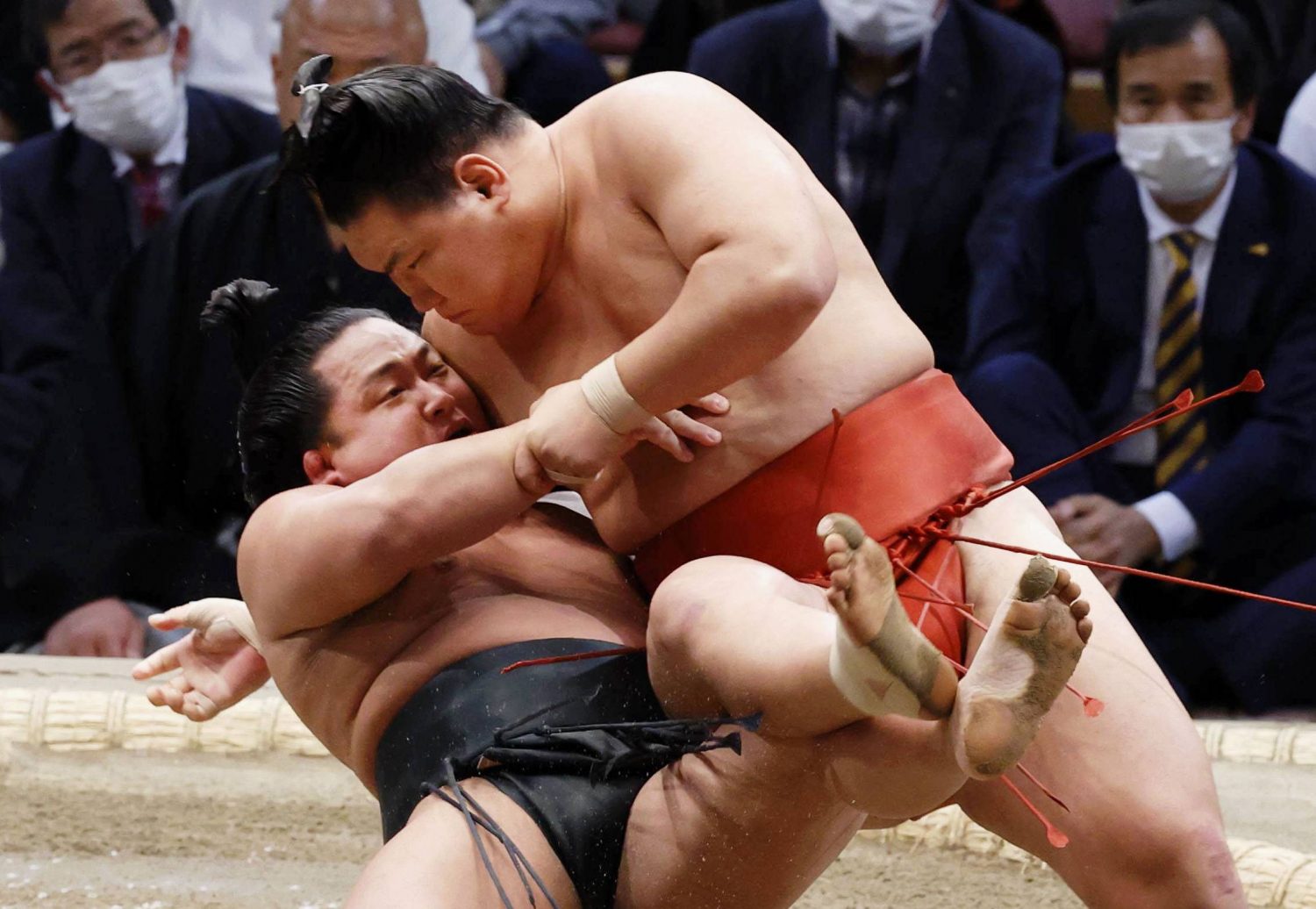 Mongolian sekiwake Hoshoryu defeated Midorifuji with a rare technique on Thursday, November 17 to stay tied for the lead with seven others after five days of the Kyushu Grand Sumo Tournament.
Hoshoryu, the nephew of former yokozuna Asashoryu, has been known to use unorthodox techniques over the years and Day 5 was no different. He deployed a hooking backward counter-throw to topple No. 3 maegashira Midorifuji and improve to 4-1.
Midorifuji, who put up a spirited effort, dropped to 2-3.
It was not a good day for kadoban ozeki Shodai, who was forced out by No. 2 maegashira Meisei to drop to 2-3. Shodai needs at least eight wins in the 15-day tournament to keep his ozeki status for the next tournament.
Meisei, who beat ozeki Takakeisho on the previous day, is also at 2-3.
"It feels good to get two wins over ozeki wrestlers," Meisei said. "I've been feeling good this tournament and just want to keep moving forward and fight my brand of sumo."
Takakeisho Raises Record to 3-2
In the day's final bout at Fukuoka Kokusai Center, ozeki Takakeisho used a hit-and-shift move followed by a series of powerful arms thrusts to send Mongolian giant Ichinojo out and over the straw ridge while improving to 3-2.
No. 2 maegashira Ichinojo couldn't mount a counterattack after the shifty move by Takakeisho and fell to 2-3.
Sekiwake Mitakeumi posted an outstanding thrust-down win over Tobizaru to remain in the group of eight wrestlers at 4-1.
Tobizaru got Mitakeumi propped up against the straw ridge but the sekiwake grappler calmly twisted down his komusubi opponent to stay in the lead.
Mitakeumi needs 10 wins in this tournament to regain the rank of ozeki. Tobizaru fell out of the lead and now stands at 3-2.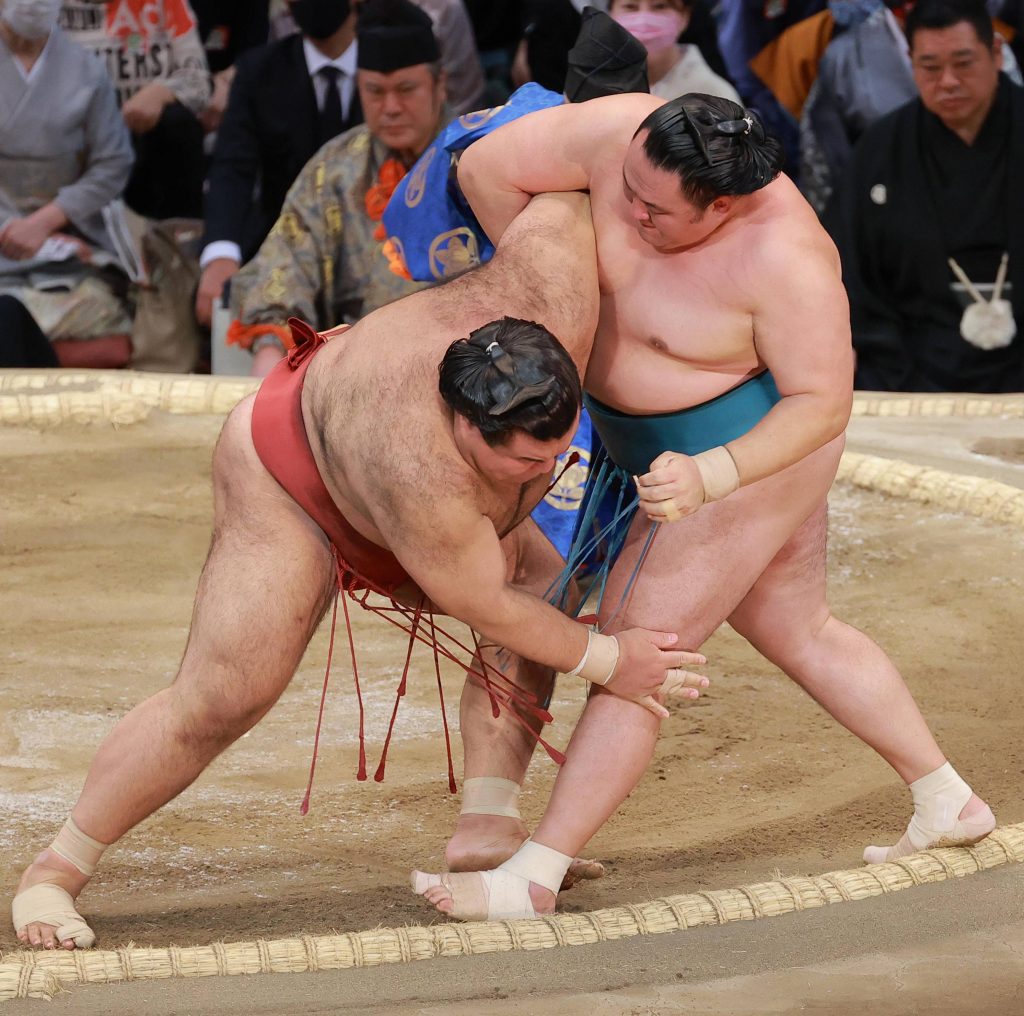 Takayasu Outwrestles Tamawashi
In a showdown of wily veterans, top maegashira Takayasu got both hands on the belt of Tamawashi to force his opponent out and improve to 4-1.
The struggles continued for September tournament winner komusubi Tamawashi, a komusubi who dropped to 1-4 a day after his 38th birthday.
The two veterans had met 32 times before with 16 wins each.
Sekiwake Wakatakakage was pushed back at the face-off by winless Ura but recovered with some superb footwork to drive the No. 3 maegashira out to pick up his third win against two losses.
In an all-komusubi showdown, Mongolian Kiribayama was able to push Daieisho (3-2) back after the initial face-off, but was swatted down at the edge to drop to 3-2. 
Nishikifuji Still Tied for the Lead
Up-and-coming grappler Nishikifuji, a No. 5 maegashira, stayed tied for the lead at 4-1 when he swatted down Hokutofuji in a matter of seconds.
Hokutofuji, also a fifth-ranked maegashira, fell to 2-3.
Top maegashira Kotonowaka won his second straight bout with a push-down technique of Wakamotoharu to pick up his second win against three losses.
No. 4 maegashira Wakamotoharu fell out of the lead and now stands at 3-2.
Former sekiwake Abi swatted down fellow No. 9 maegashira Takanosho (2-3) to stay tied for the lead at 4-1.
Lower-ranked wrestlers Ichiyamamoto, Oho and Onosho also won their Day 5 bouts to stay in the lead pack at 4-1.

Author: Jim Armstrong
The author is a longtime journalist who has covered sports in Japan for over 25 years. You can find his articles here.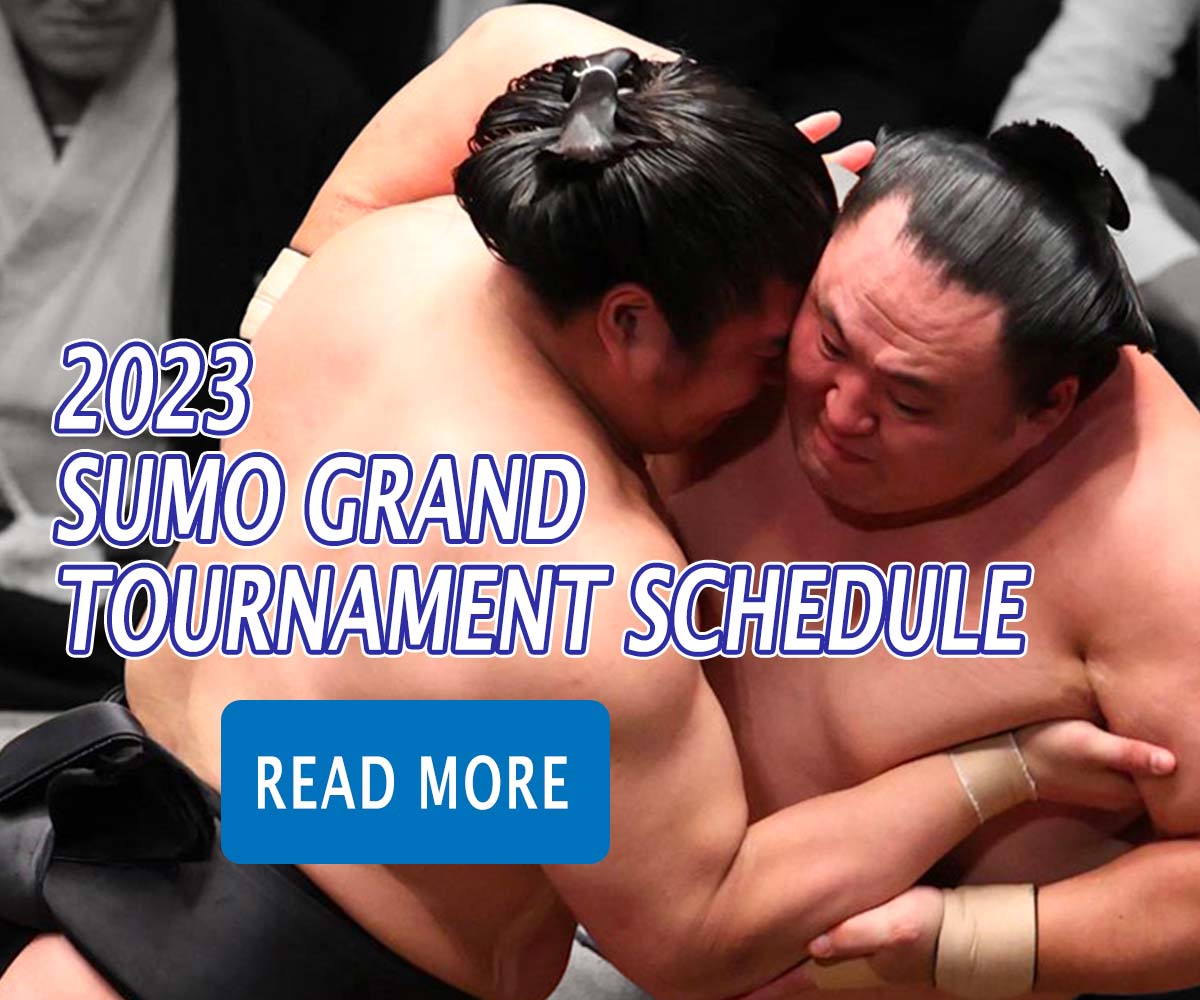 Subscribe to Our Newsletter