Tastiera Edges Race Favorite Sol Oriens in 90th Tokyo Yushun
Four horses vied for the Tokyo Yushun title after pacesetter Pax Ottomanica faded late, and Tastiera held off Sol Oriens, Hearts Concerto and Bellagio Opera.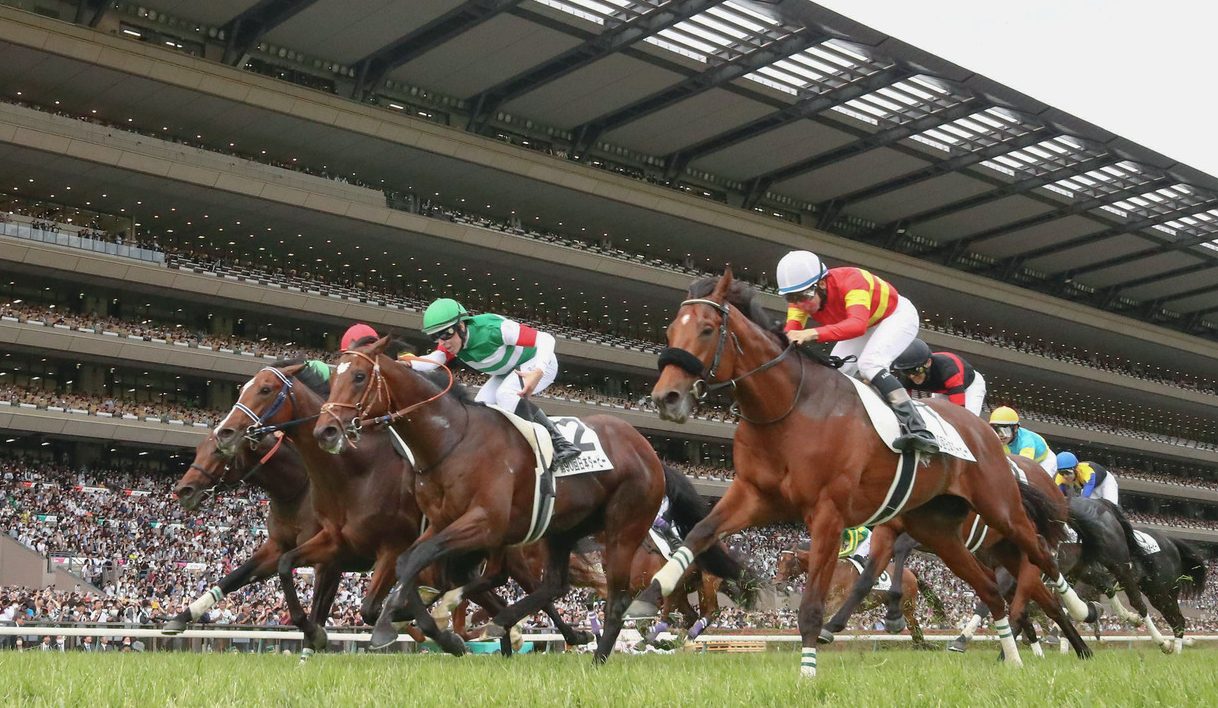 The 90th Tokyo Yushun (Japanese Derby) produced a pulse-rising finish as the final 200 meters of the 2,400-meter was a quintessential traffic jam at full speed on the crowded turf.

But there was poise amidst the pressure. Tastiera, guided by 29-year-old Australian Damian Lane, found the perfect path, operating efficiently and with quickness. As a result, Tastiera finished first by a neck's length over race favorite Sol Oriens (Takeshi Yokoyama) on Sunday, May 28 at Tokyo Racecourse.
Hearts Concerto, Kohei Matsuyama's ride, secured third place by a neck over Bellagio Opera (Kazuo Yokoyama, Takeshi's older brother).

Nocking Point placed fifth, one length behind Bellagio Opera, a Lord Kanaloa offspring, in the Japan Racing Association Grade 1 race, the second leg of the Japanese Triple Crown races. (Watch the full race on the JRA's YouTube channel.)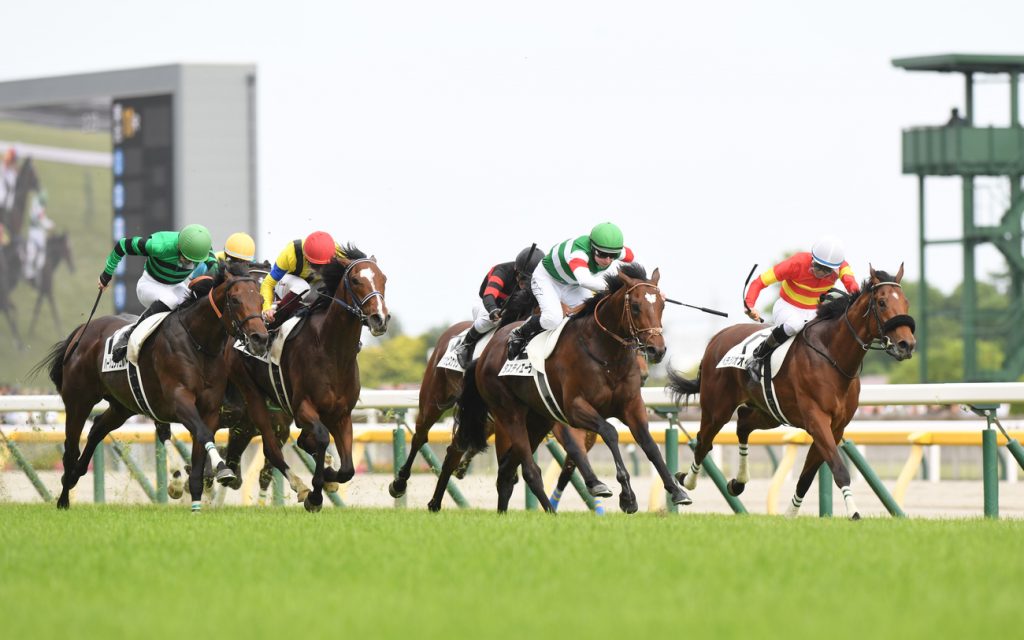 In 2022, Heart's Cry progeny Do Deuce set a race record of 2 minutes, 21.9 seconds, giving Yutaka Take his sixth Japanese Derby win.

Twelve months later, neither Heart Cry's 2023 entrant Hearts Concerto nor Take experienced the same winning feeling at Tokyo Racecourse.

On Sunday, the 54-year-old legendary jockey placed eighth aboard Phantom Thief, the third favorite.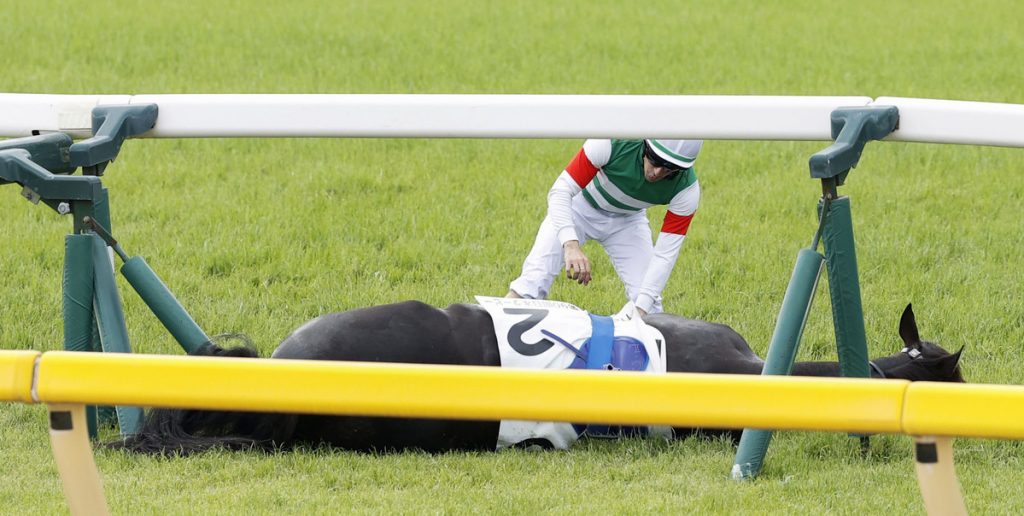 Racing Tragedy in the Tokyo Yushun
Second favorite and Kitasan Black-sired Skilfing, piloted by French jockey Christophe Lemaire, was not a factor in the G1 event, placing 17th out of 18 entrants. After the race concluded, Lemaire got off the saddle and Skilfing, who was born on March 25, 2020, collapsed on the ground.

In this difficult moment, Lemaire gently petted Skilfing, showing affection for the horse. But he passed away on the track.
Skilfing, trained by Tetsuya Kimura, died of acute heart failure, the JRA announced.

Down the final stretch, Lemaire sensed something was wrong as his horse was unable to maintain his speed. So he eased up.

"When I faced the straight line, I felt Skilfing [was] unresponsive and I slowed down," Lemaire said, according to Hochi Sports. "It's a shame."
Lemaire rode Skilfing in all five of his career races (three victories), including his last win on April 29 in the 2,400-meter G2 Aoba Sho at Tokyo Racecourse.
"Devastating to lose Skilfing today, a lovely horse and will be missed by all. #RIP," Lemaire tweeted on Sunday night.

Skilfing was positioned near the middle of the pack for most of the race.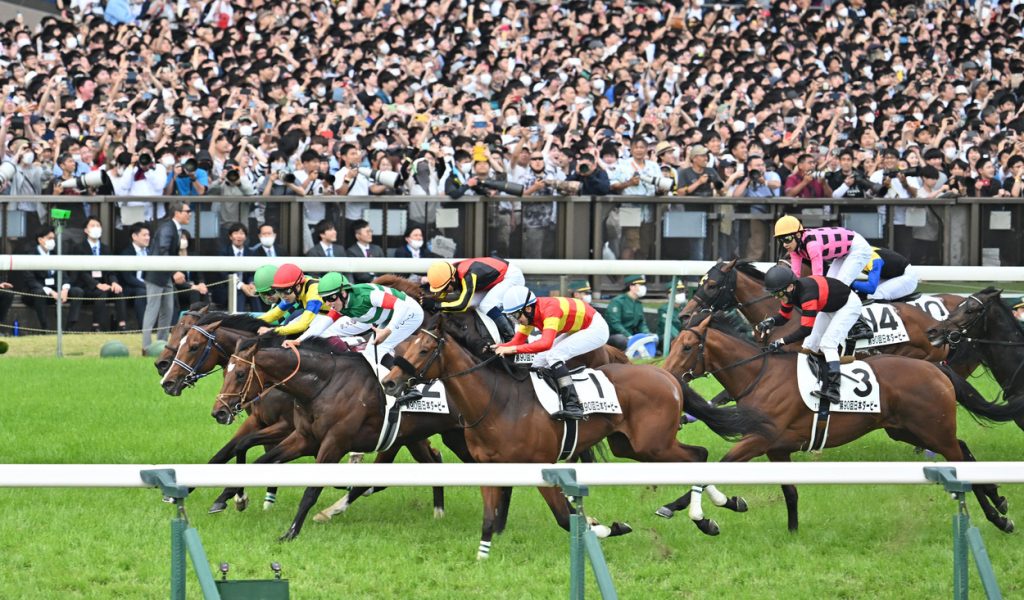 Sol Oriens and Tastiera Renew Rivalry in Tokyo Yushun
This year's first Triple Crown race, the Satsuki Sho (Japanese 2000 Guineas), was held on April 16 at Nakayama Racecourse in Funabashi, Chiba Prefecture. Sol Oriens eclipsed runner-up Tastiera by 1¼ lengths.

Six weeks later, Tastiera, sired by Satono Crown, showcased his racing talent. And trainer Noriyuki Hori secured his 15th career JRA G1 victory, including his second in the Japanese Derby (his first was with Duramente in 2015).

The third leg of the Triple Crown, the Kikuka Sho (Japanese St. Leger), is on October 22 at Kyoto Racecourse.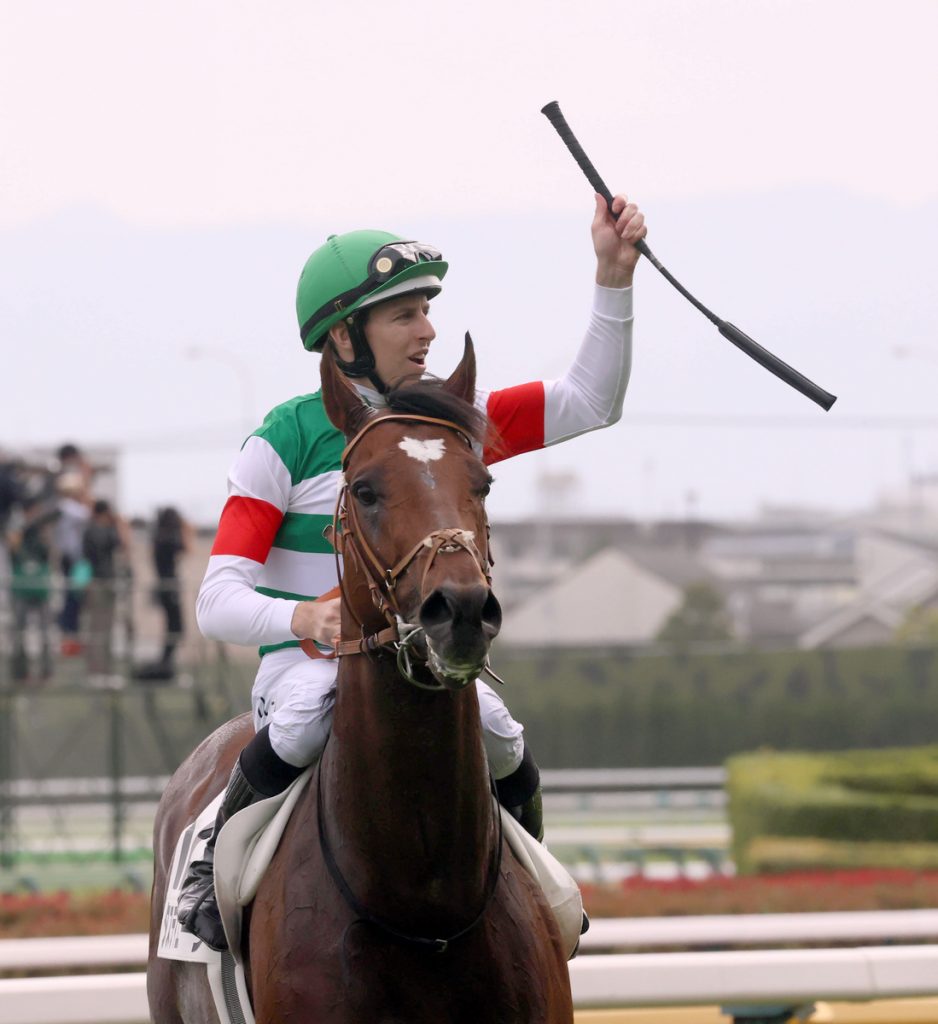 Lane, winner of five JRA G1 races, including most recently the Mile Championship aboard Serifos in November 2022, said Tastiera's versatility played a pivotal role in their Tokyo Yushun triumph.

"It's a very special, great feeling, especially for Hori Stables and Carrot Farm with whom I've had success," Lane said after his winning ride and a substantial payday for the team (¥300 million JPY, or $2.1 million USD) for finishing in first place.

The jockey continued, "It was definitely the position [today], and credit to the horse — he's so versatile, he could jump quickly, put himself in a good position and relax."

He added, "It's just a great sense of achievement."
Pacesetter Pax Ottomanica (Hironobu Tanabe) led for nearly the entire race. After 1,000 meters were completed, he led by by 10-12 lengths over Ho O Biscuits.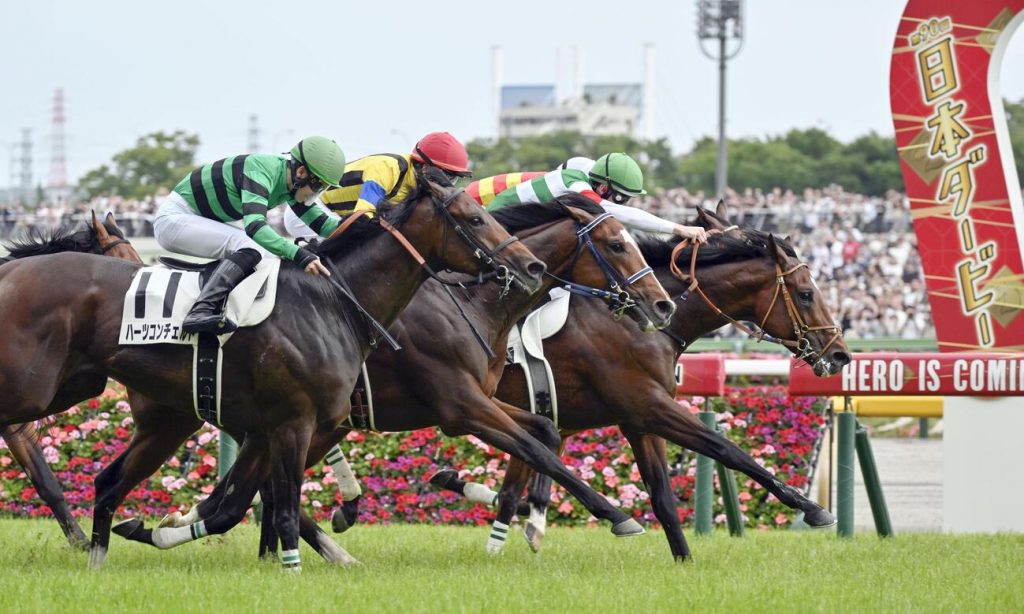 That was before Tastiera, Sol Oriens, Hearts Concerto and Bellagio contended for the title in the closing seconds.
Tastiera moved past Pax Ottomanica with 200 meters to go, and the latter faded to 13th place.

Also Sunday, Dura Erede stumbled out of the gate and jockey Ryusei Sakai fell off the dark bay colt. They were unable to regroup and compete as the horse ran straight ahead without Sakai.
Did You Know?
Since 2010, 11 jockeys have won the Tokyo Yushun, with a pair of multiple winners: Yuichi Fukunaga, who retired earlier this year, in 2018, 2020 and 2021, and Take in 2013 and 2022.
A Look Ahead
The next G1 race on the JRA calendar is Sunday, June 4's Yasuda Kinen at Tokyo Racecourse.
RELATED:
Author: Ed Odeven
Find Ed on JAPAN Forward's dedicated website, SportsLook. Follow his [Japan Sports Notebook] on Sundays, [Odds and Evens] during the week, and Twitter @ed_odeven.