Terunofuji Dominates Kotonowaka to Stay One Win Off the Pace
The lone yokozuna won his third straight match to trail Ichinojo and two rank-and-filers.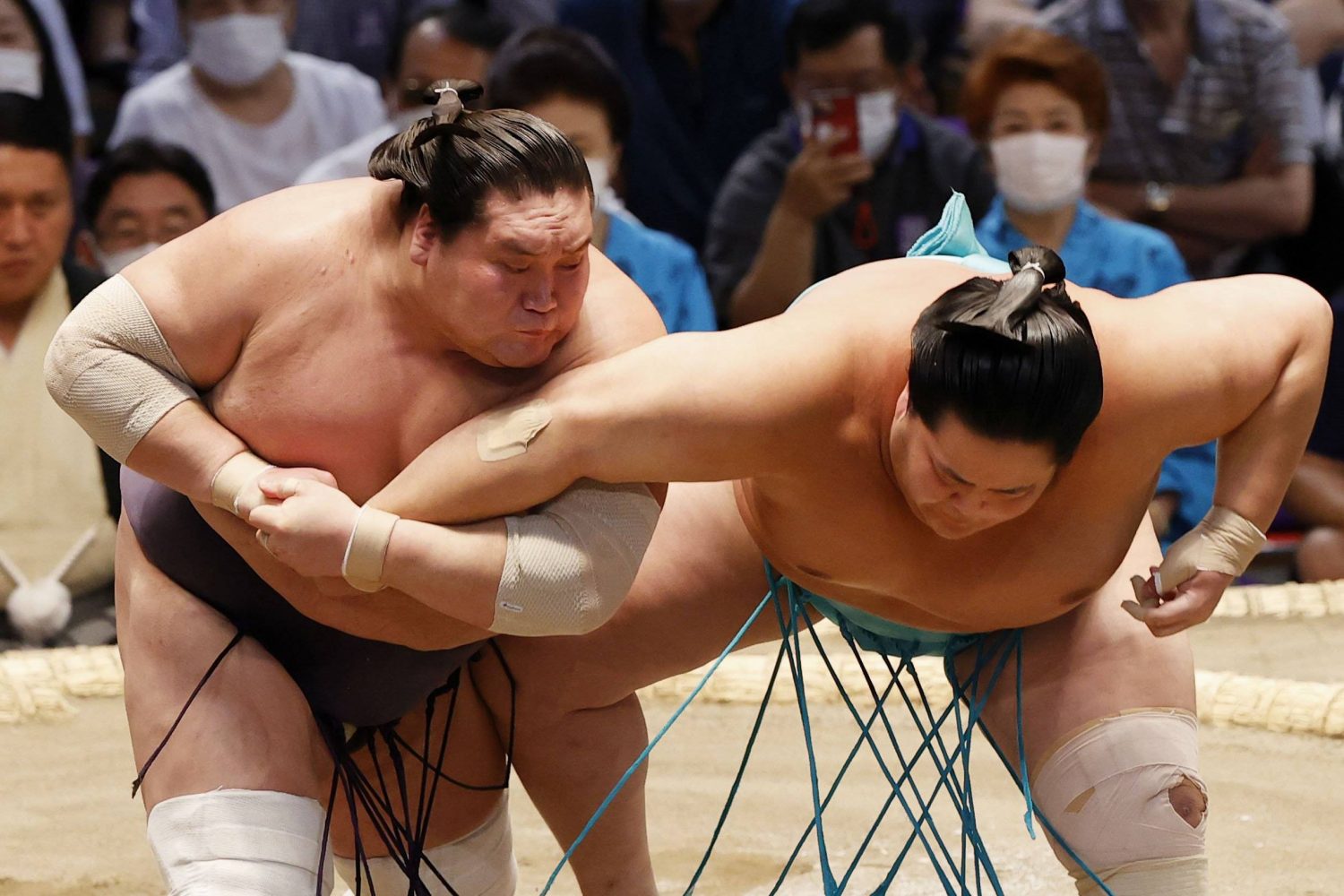 Yokozuna Terunofuji unleashed a powerful arm-bar throw to defeat Kotonowaka on Wednesday, July 13 and stay one win off the pace at the Nagoya Grand Sumo Tournament.
The lone grand champion quickly grabbed Kotonowaka's arm after the face-off and shoved the No. 2 maegashira down to the dirt surface to pick up his third straight win and move to 3-1.
Kotonowaka, who started the tourney with two straight wins, lost for the second consecutive day and dropped to 2-2.
In the day's penultimate bout at Aichi Prefectural Gymnasium, Mongolian Ichinojo got a left-hand grip on the belt of Takakeisho and forced the ozeki out to stay in a three-way tie for the lead at 4-0 with rank-and-filers Nishikigi and Ichiyamamoto.
Takakeisho, who claimed that No. 2 maegashira Ichinojo pulled his top knot, dropped to 2-2.
Replays did indeed show that Ichinojo got his hand caught up in the top knot of his opponent, but the ringside judges ruled it was unintentional and did not affect the outcome.
Ichinojo, who sat out the previous tournament with a bout of COVID-19, will face Terunofuji on Day 5 in an all-Mongolian showdown.
"I'm not sure if I pulled it," Ichinojo said of the top knot incident. "I'm happy with the judges' decision. I've been moving well after sitting out the previous tournament and have been training hard. I feel like I'm in great shape."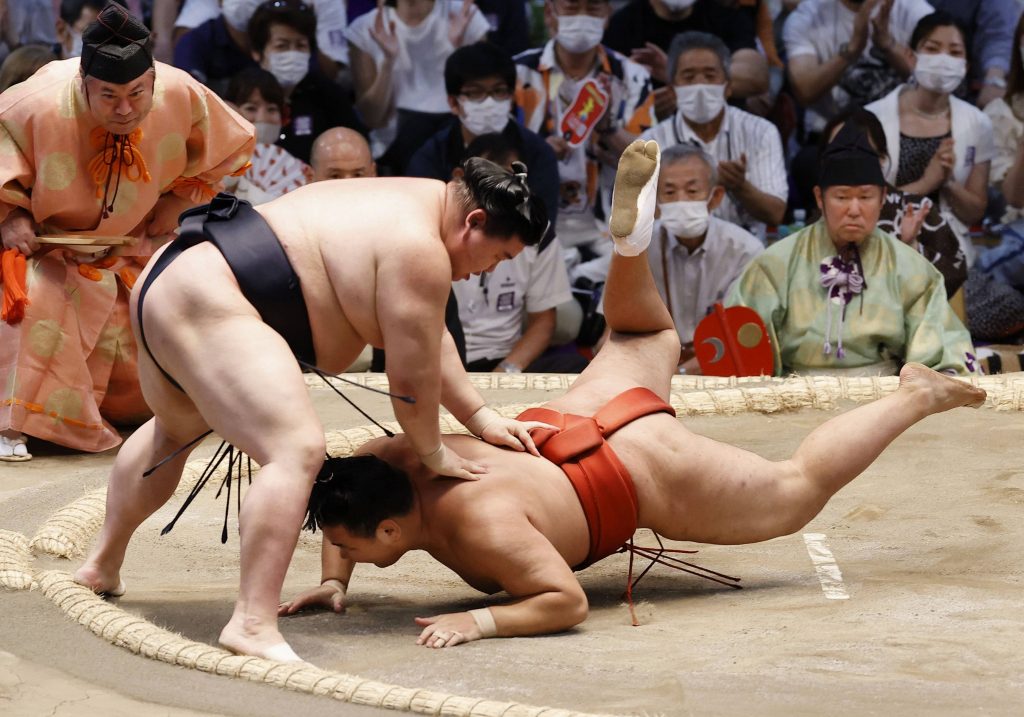 Shodai Snaps Losing Streak
In other major bouts, ozeki Shodai finally picked up his first win of the 15-day tournament when he swatted down Hoshoryu to improve to 1-3 and pick up his 300th makuuchi win.
It was an impressive display of sumo for Shodai and a huge relief for a wrestler who needs a winning record in this tournament to keep his ozeki status next time out.
Komusubi Hoshoryu threw everything he had at Shodai but lost his footing late in the bout and dropped to 1-3.
Ozeki Mitakeumi dodged to his side at the face-off and then used a left-hand thrust-down to dispatch top maegashira Kiribayama in short order and give both wrestlers a 2-2 record. 
Tamawashi (3-1) fell out of the lead when he was beaten by No. 5 maegashira Sadanoumi, who spun his opponent around after the face-off and shoved the third-ranked maegashira out to improve to 1-3.

Nishikigi Wins Marquee Showdown
In a showdown of previously undefeated wrestlers, No. 8 maegashira Nishikigi pushed out Bulgarian giant Aoiyama to maintain his share of the lead at 4-0.
Aoiyama, a sixth-ranked maegashira, got off to a good start but was pushed back by his opponent to drop to 3-1.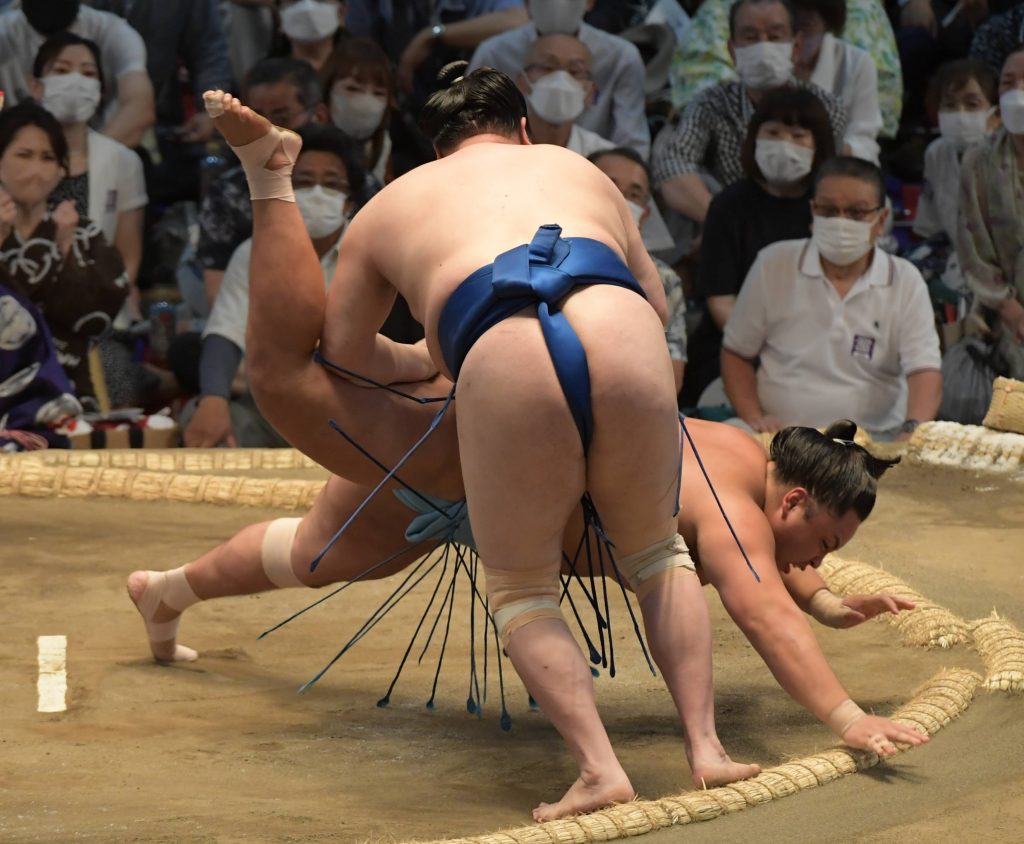 Further down the ranks, No. 13 maegashira Ichiyamamoto opened with a double-arm thrust and then finished Kotoshoho off with a slap-down victory to stay undefeated at 4-0. No. 11 maegashira Kotoshoho fell to 2-2.
Komusubi Abi relied on a relentless trusting attack to send Wakatakakage tumbling off the raised ring and improve to 3-1.
Sekiwake Wakatakakage came into the tournament with high expectations of challenging for the title but is already at 1-3.
In a battle of heavyweights, sekiwake Daieisho displayed nifty footwork at the edge before swatting down Takanosho to even his record at 2-2.
Top maegashira Takanosho, who was also hoping for better things in this basho, dropped to 1-3.
No. 3 maegashira Ura got ahold of Wakamotoharu's arm and flung the fourth-ranked grappler (1-3) into the first row of seats to improve to 2-2.

Author: Jim Armstrong
The author is a longtime journalist who has covered sports in Japan for more than 25 years. You can find his articles here.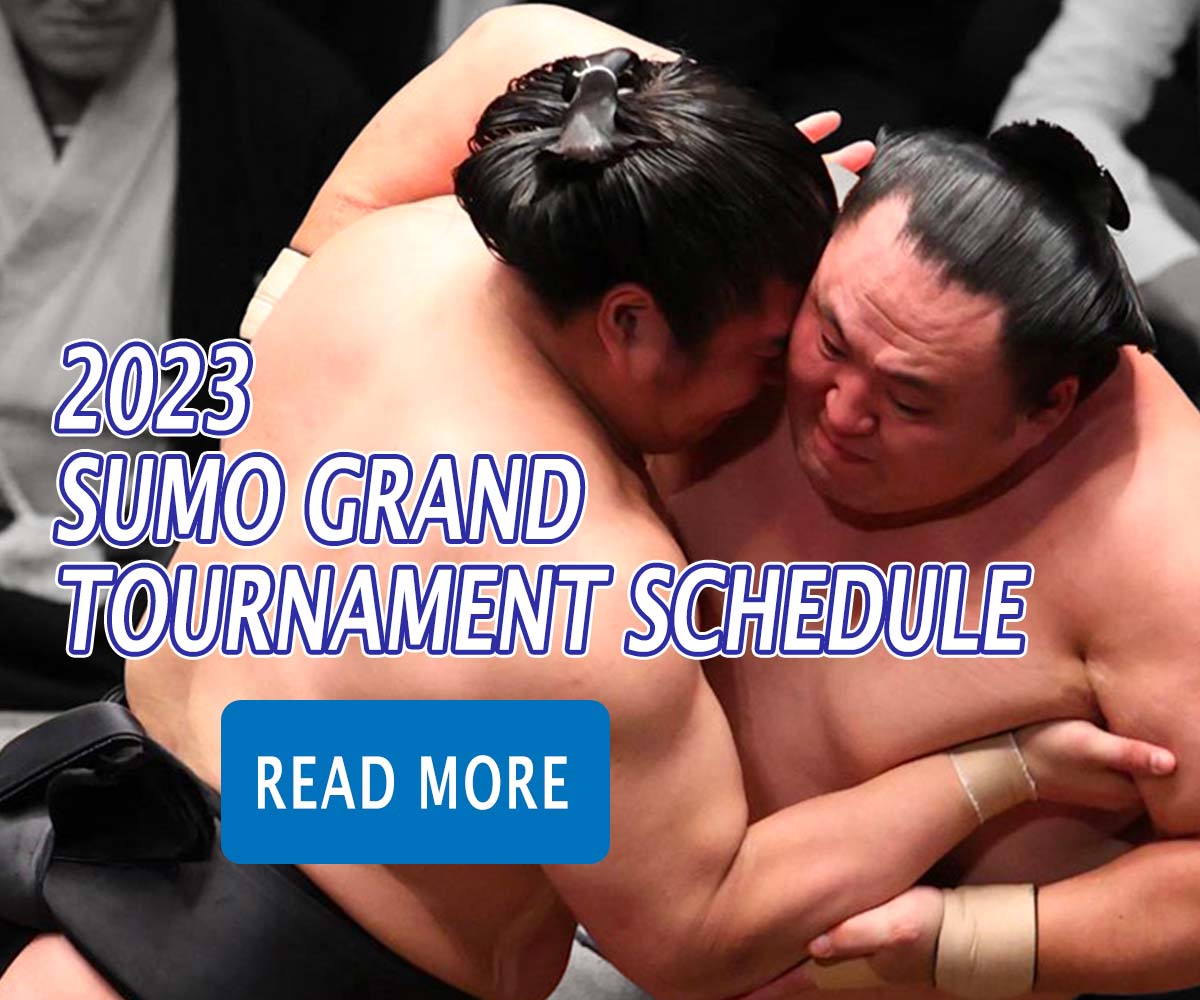 Subscribe to Our Newsletter