Grand champion Terunofuji is back in the winner's circle.
The determined yokozuna drove out ozeki Mitakeumi on Sunday, May 22 to win his seventh Emperor's Cup on the final day of the Summer Grand Sumo Tournament.
In the day's final bout at Ryogoku Kokugikan, Terunofuji quickly got a double inside grip on the belt of Mitakeumi and shoved his opponent out in a matter of seconds to improve to 12-3.
After a shaky start to the 15-day tournament, in which he lost three times in the first week, Terunofuji was unbeatable in the second half, winning seven straight bouts to wrap up his third Emperor's Cup at sumo's highest rank and his first this year.
"I was anxious before the tournament started," Terunofuji said. "So maybe I felt rushed to show good results, but about halfway through I started to feel better and got good results."
Terunofuji came into the tournament with questions about his fitness after pulling out of the March tournament in the first week with knee and heel injuries.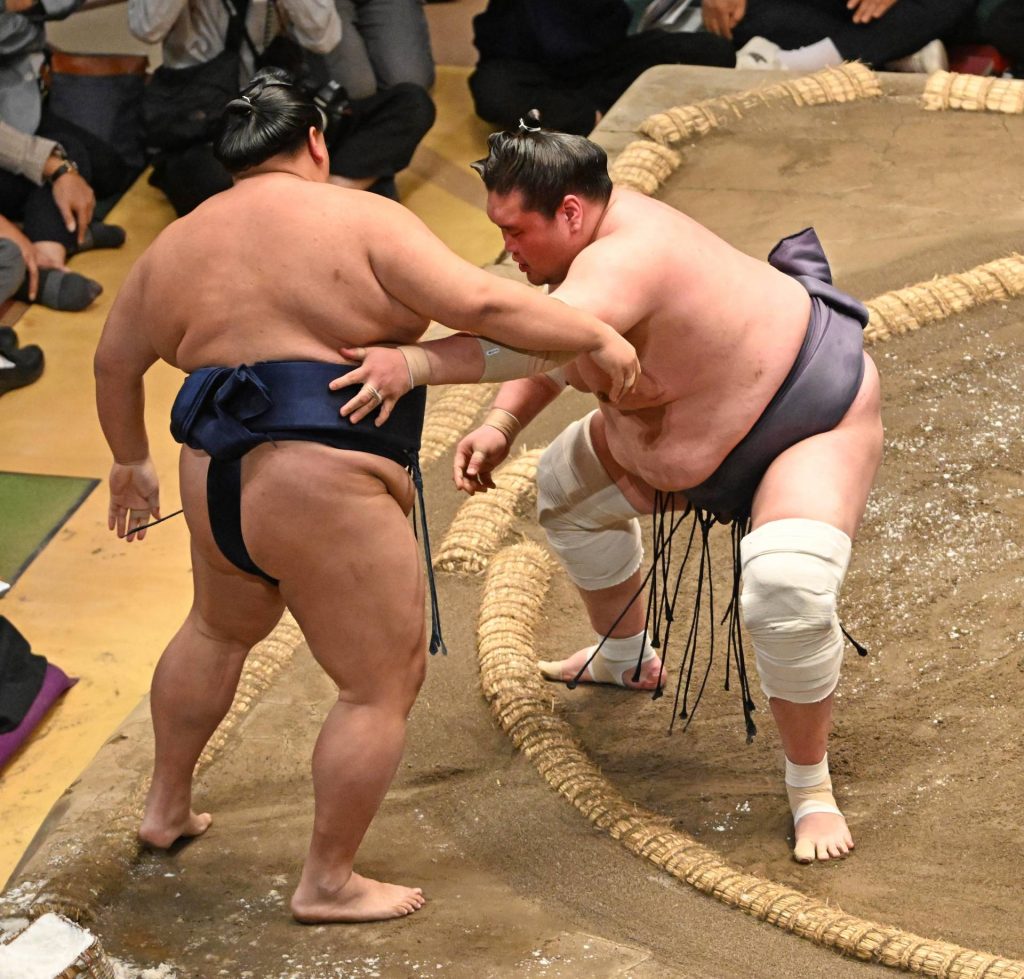 "I have to say it felt longer than usual due to my absence from the last tournament," added Terunofuji. "So I came into this meet determined to fight hard for 15 days."
When he lost to Daieisho on the opening day, some were ready to write him off, but Terunofuji showed great resilience over the second half.
If he had lost Sunday's final-day bout to Mitakeumi, it would have resulted in a four-way playoff between Terunofuji, Daieisho, Sadanoumi and Takanosho.
But it wasn't to be. Terunofuji came through with a dominating performance against Mitakeumi, who defeated the yokozuna on the last day of the New Year tournament in January.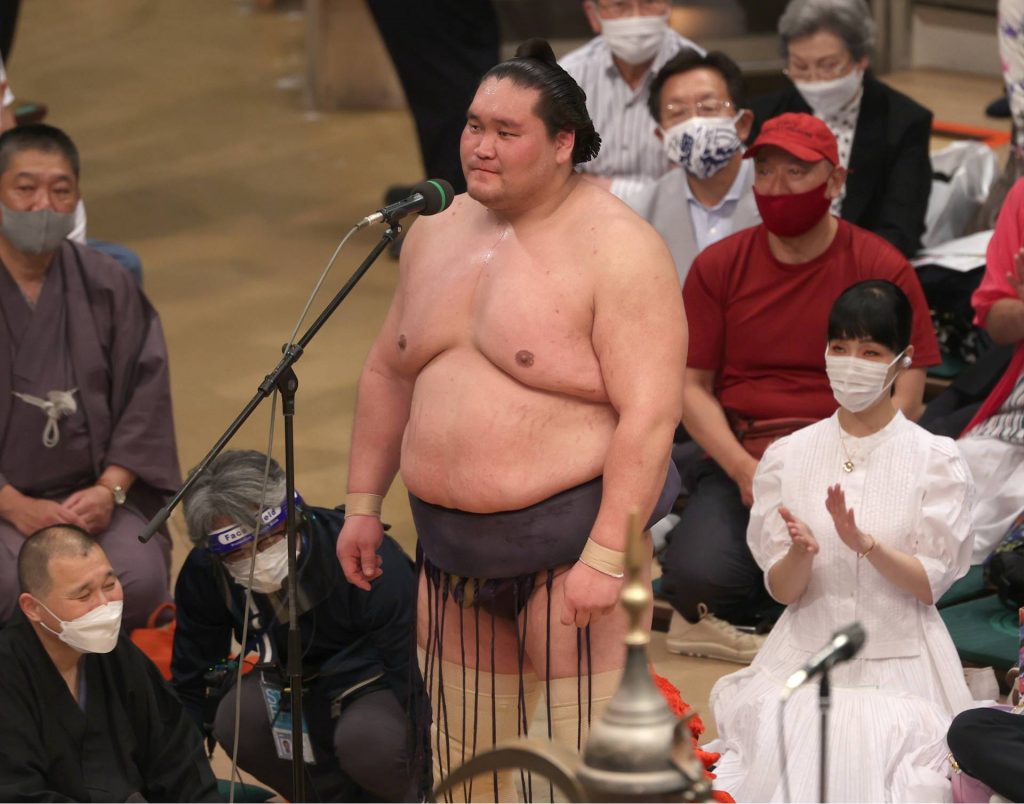 "As a yokozuna, I feel a strong obligation to get good results," Terunofuji said. "I was disappointed to have to leave the previous tournament and was determined to come back strong."
Mitakeumi, who put up little resistance in the showdown with Terunofuji, finished with a disappointing 6-9 record.
In other major bouts, komusubi Daieisho displayed superb agility on the edge when he dodged to his side and swatted down Shimanoumi to improve to 11-4.
Daieisho, the 2021 New Year champion, won the tournament's Outstanding Performance award.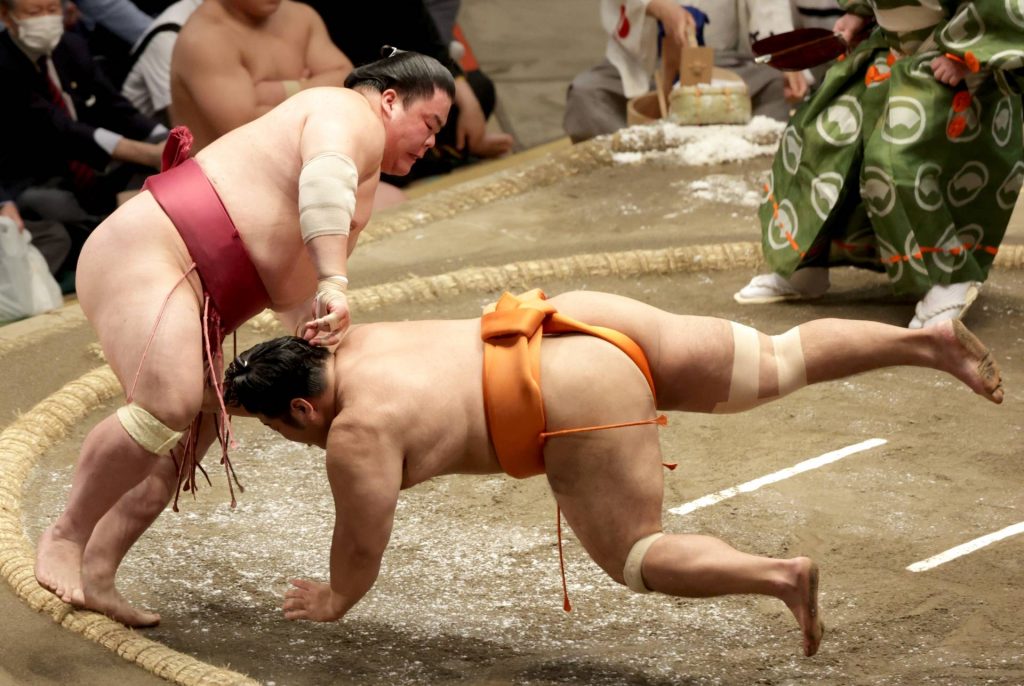 "If there was a playoff I was ready to give it my all," Daieisho said. "I wanted to make sure that I kept my 11th win. Beating the yokozuna on Day 1 was the highlight of my career and set the table for me to get good results."
Eighth-ranked maegashira Shimanoumi finished the tournament with a 7-8 record.
Sadanoumi used a last-gasp beltless arm throw at the edge to topple Day 14 co-leader Takanosho.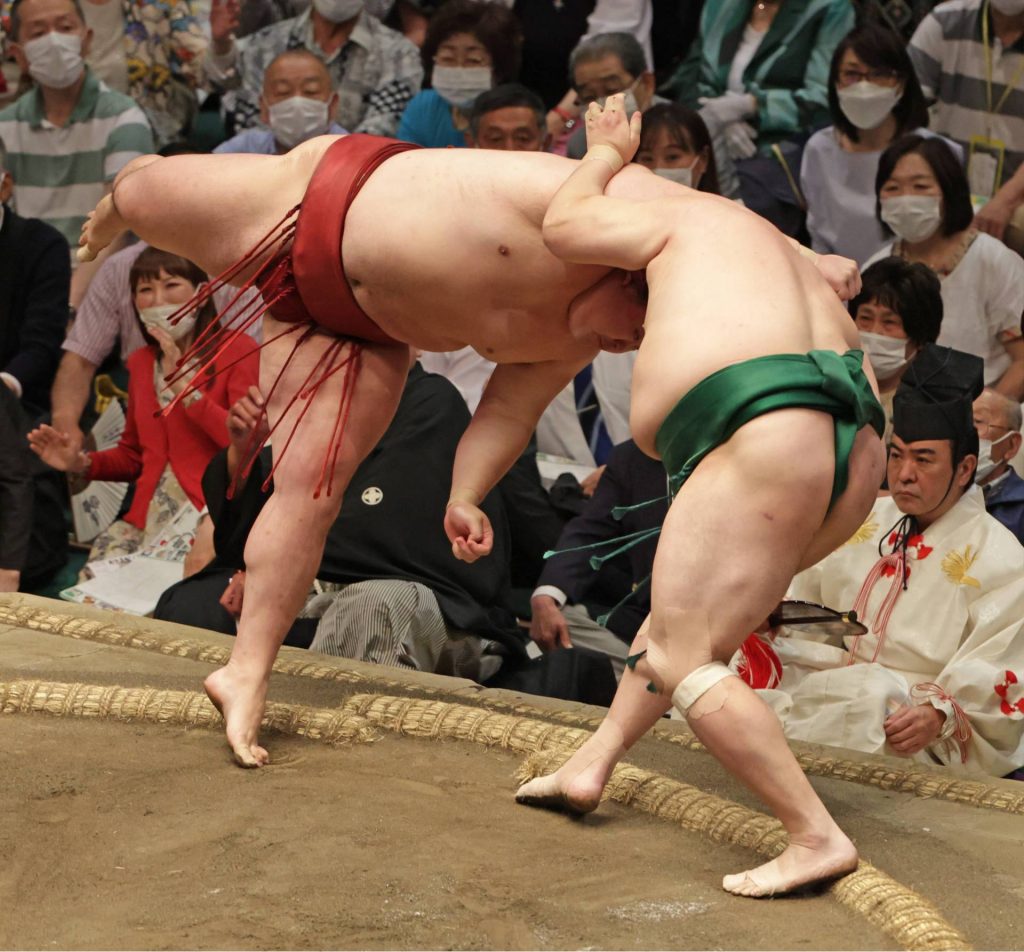 After a strong face-off by No. 12 maegashira Sadanoumi, the veteran got a left hand inside and used it to throw down fourth-ranked maegashira Takanosho to give both wrestlers an 11-4 record.
"I told myself that I had to win," said Takanosho, who also won an Outstanding Performance award. "But I lost the bout and really want to make up for it in the next tournament. There was a lot of pressure being in the championship race as it was the first time for me."
Sadanoumi was awarded the tournament's Fighting Spirit prize.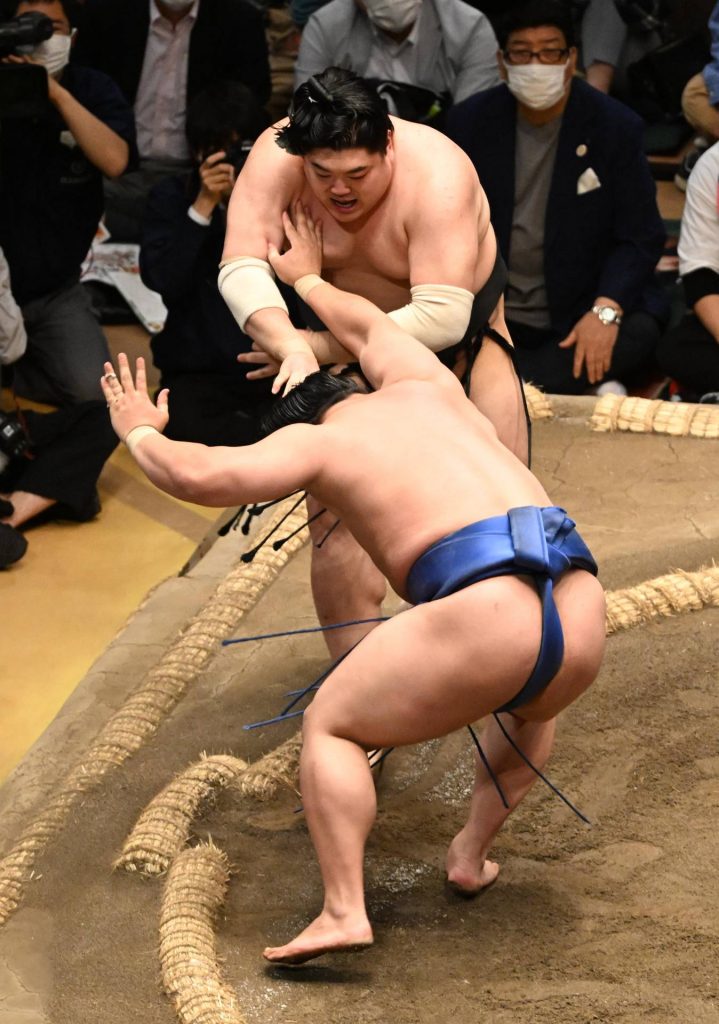 Sekiwake Pride on the Line
In an all-sekiwake contest, Wakatakakage overpowered Abi with a left-hand grip on the belt followed by a powerful thrust over the edge to improve to 9-6.
Abi put up a good fight but fell to 7-8 and will be moving down the rankings for the July tournament in Nagoya.
No 2 maegashira Kotonowaka took advantage of a superior face-off when he got both arms inside on Wakamotoharu and shoved the sixth-ranked grappler out as both men finished with respectable 9-6 records.

Kiribayama Collects 10th Win
In an all-Mongolian showdown, No. 2 maegashira Kiribayama used an overarm twist-down throw to defeat Hoshoryu for his 10th win against five losses. Komusubi Hoshoryu dropped to 8-7.
Takakeisho wrapped up a winning record of 8-7 with a hard-fought win over fellow ozeki Shodai, who dropped to 5-10.
Takakeisho is the only ozeki to finish the May tournament with a winning record, a fact that will not impress sumo officials.
Both Shodai and Mitakeumi will be on kadoban status for the July tournament meaning they will need to post winning records there to maintain their rank.
Further down the ranks, Bulgarian Aoiyama, a No. 11 maegashira, completed a successful Summer campaign with a swat-down win over ninth-ranked Kotoshoho (6-9) to finish with a 10-5 record.


Author: Jim Armstrong
The author is a longtime journalist who has covered sports in Japan for more than 25 years. You can find his articles here.