Terunofuji Rebounds From Two Straight Losses to Keep Title Hopes Alive
The lone yokozuna could not afford another loss at the Autumn Grand Sumo Tournament and got the job done against Ichinojo.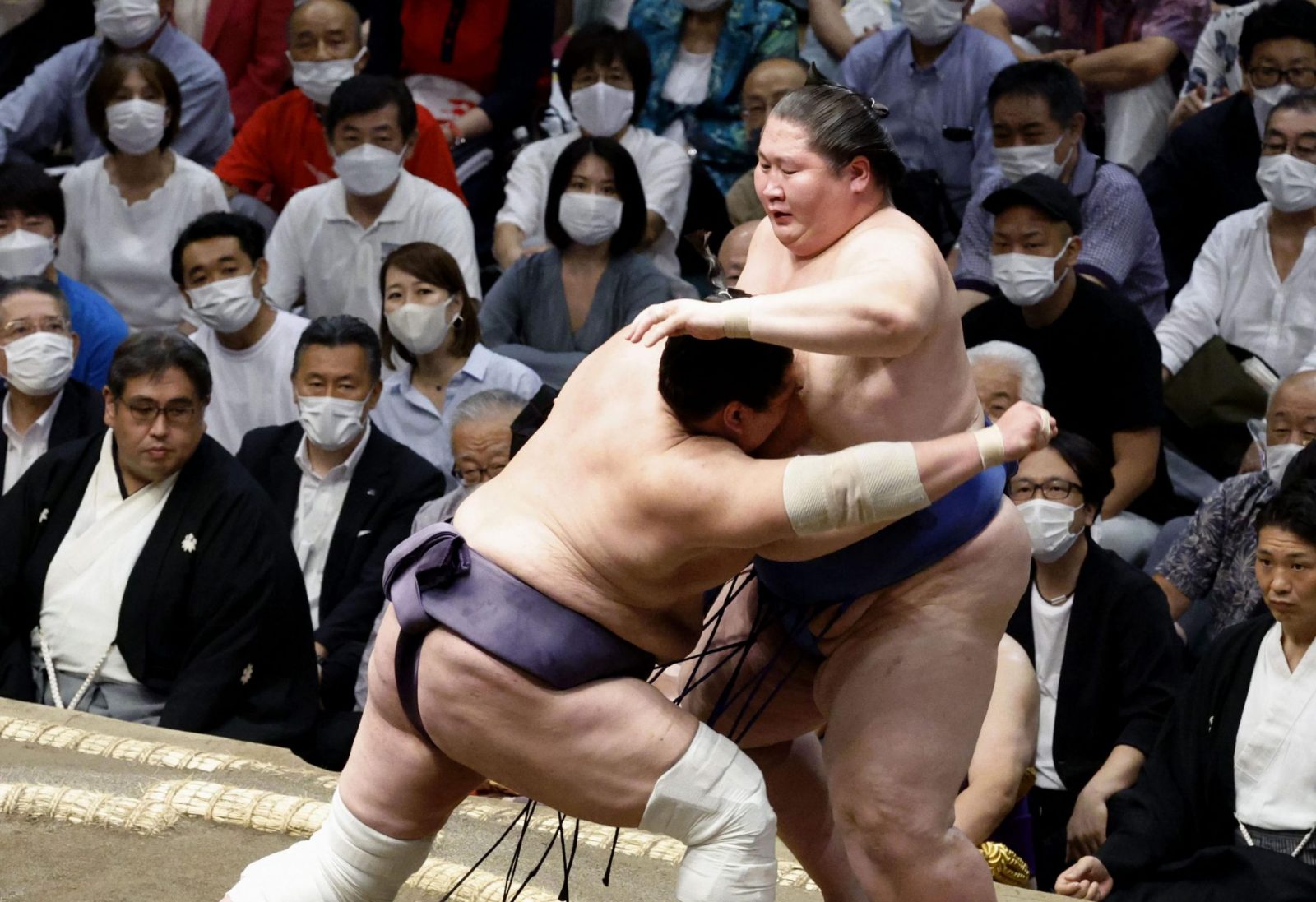 Lone grand champion Terunofuji put a halt to a two-bout losing skid on Saturday, September 17 with a comprehensive win over fellow Mongolian Ichinojo on Day 7 at the Autumn Grand Sumo Tournament.
Sensing his back was to the wall, Terunofuji was all business in the day's final bout at Ryogoku Kokugikan where he came bursting out of the face-off and overwhelmed komusubi Ichinojo with a solid frontal force-out.
Bidding for his eighth Emperor's Cup, Terunofuji improved to 4-3 with the much-needed win. He is by no means out of contention but will need to keep his foot on the pedal for the remainder of the tournament.
July tournament winner Ichinojo dropped to 2-5.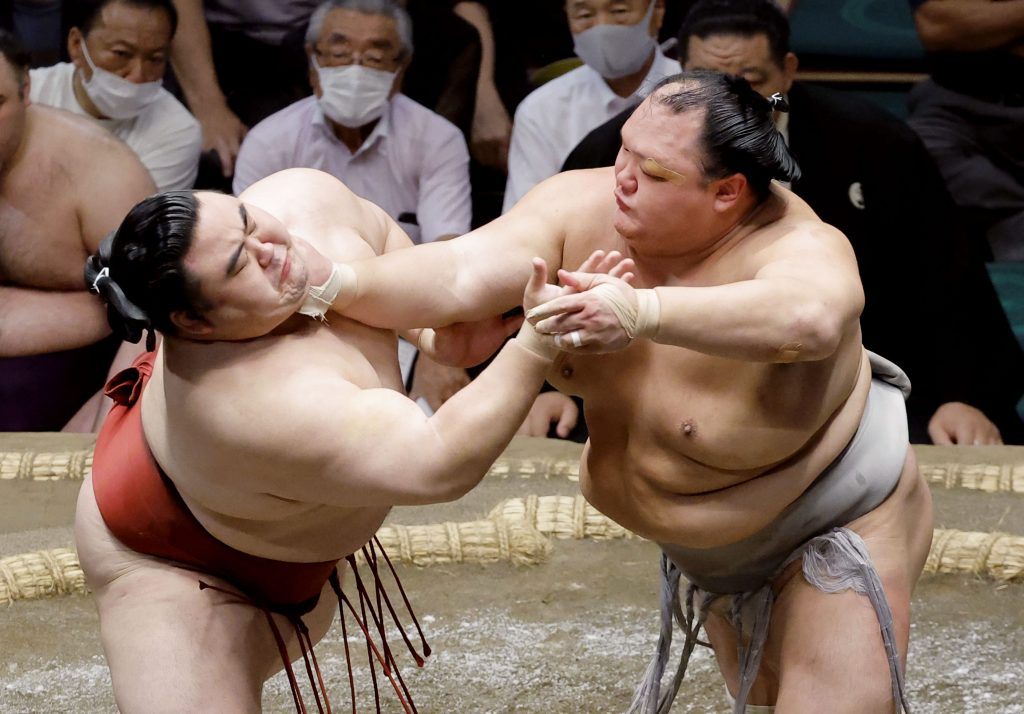 Hokutofuji Off to Best Start Since 2018
The sole leader heading into the second week of the 15-day tournament is rank-and-filer Hokutofuji, who equaled his best start from 2018 and improved to 7-0 when he shoved out 10th-ranked maegashira Takanosho (4-3).
No. 8 maegashira Hokutofuji moved into sole possession of the lead when Tamawashi (6-1) was defeated by sekiwake Wakatakakage, who used a spectacular thrust down at the edge to hand the No. 3 maegashira his first loss.
Tamawashi came bursting out of the face-off and sent Wakatakakage back to the edge but the sekiwake turned the tables on the veteran Mongolian and improved 4-3.
Resurgent No. 4 maegashira Takayasu is also at 6-1.
Former ozeki Takayasu used a forearm to the head after the face-off then went straight into his thrusting attack to send sixth-ranked Endo (3-4) backpedaling out of the ring.
In other major bouts, ozeki Takakeisho improved to 5-2 with his bread-and-butter arm thrusts to send No. 3 maegashira Ura (4-3) toppling off the raised ring and into the first row of seats.
Mongolian komusubi Kiribayama got a grip on the belt of Mitakeumi and hoisted the struggling ozeki over the edge to earn his fifth win against a pair of losses.
"I got a grip of the belt and just tried to keep moving forward," Kiribayama said. "I did good practice before this tournament and it's paying off. I just want to fight as usual in the second half of the tournament and will do my best."
Mitakeumi lost his second straight bout and dropped to 3-4. He needs a winning record in this tournament to maintain his ozeki status for the next basho.
Shodai Falls to 1-6
Fourth-ranked maegashira Nishikigi improved to 4-3 and heaped more misery on Shodai when he got both arms around the struggling ozeki and forced him out to his sixth loss against a lone win.
"It's always a thrill to win against an ozeki," Nishikigi said. "I'm happy to be moving up the ranks and I will do my best against the yokozuna tomorrow."
Shodai won on the opening day but has lost every bout since and is facing the prospect of fighting the next tournament as a demotion-threatened ozeki.
In one of the day's more entertaining bouts, top maegashira Midorifuji fought off two arm-throw attempts and then got a grip on the back of the belt of Hoshoryu and bundled the sekiwake out to move to 3-4.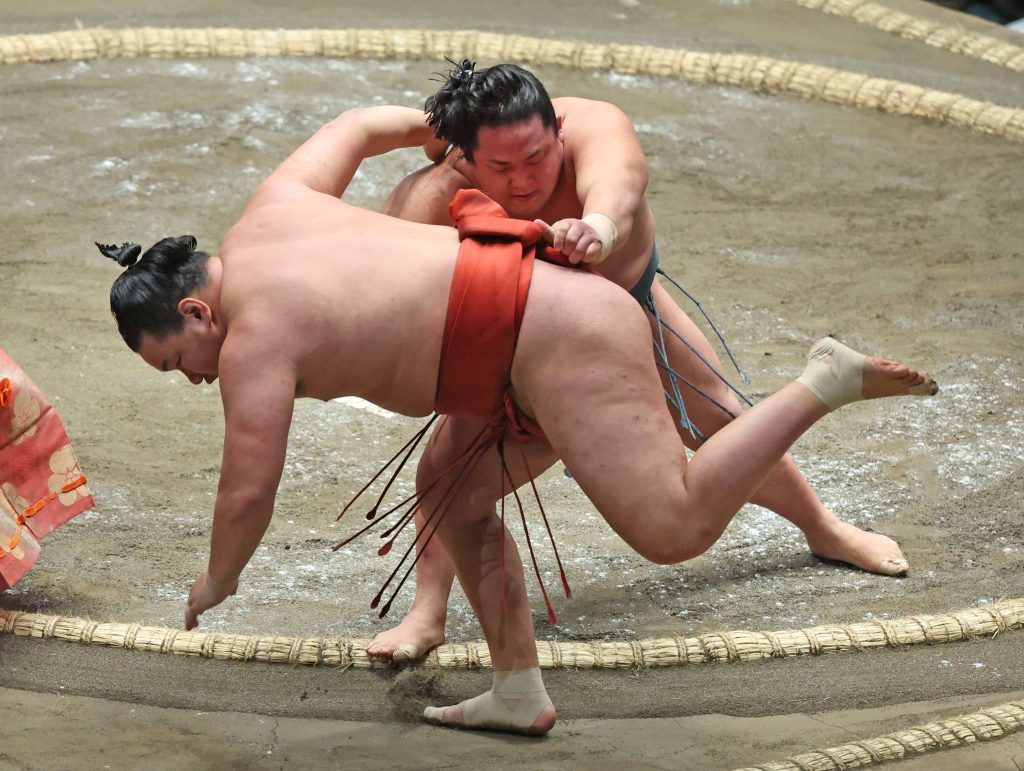 Mongolian sekiwake Hoshoryu threw everything but the kitchen sink at Midorifuji but fell to 4-3.
Top maegashira Tobizaru, who has had an eventful tournament, with upsets of a grand champion, ozeki and a sekiwake, shoved out No. 2 maegashira Meisei (3-4) to improve to 4-3.
No. 2 maegashira Kotonowaka won his third straight with a thrust-down defeat of Daieisho to pick up his fourth win against three losses.
After winning his opening day bout, sekiwake Daieisho has lost six straight and dropped to 1-6. 

Author:  Jim Armstrong
The author is a longtime journalist who has covered sports in Japan for more than 25 years. You can find his articles here.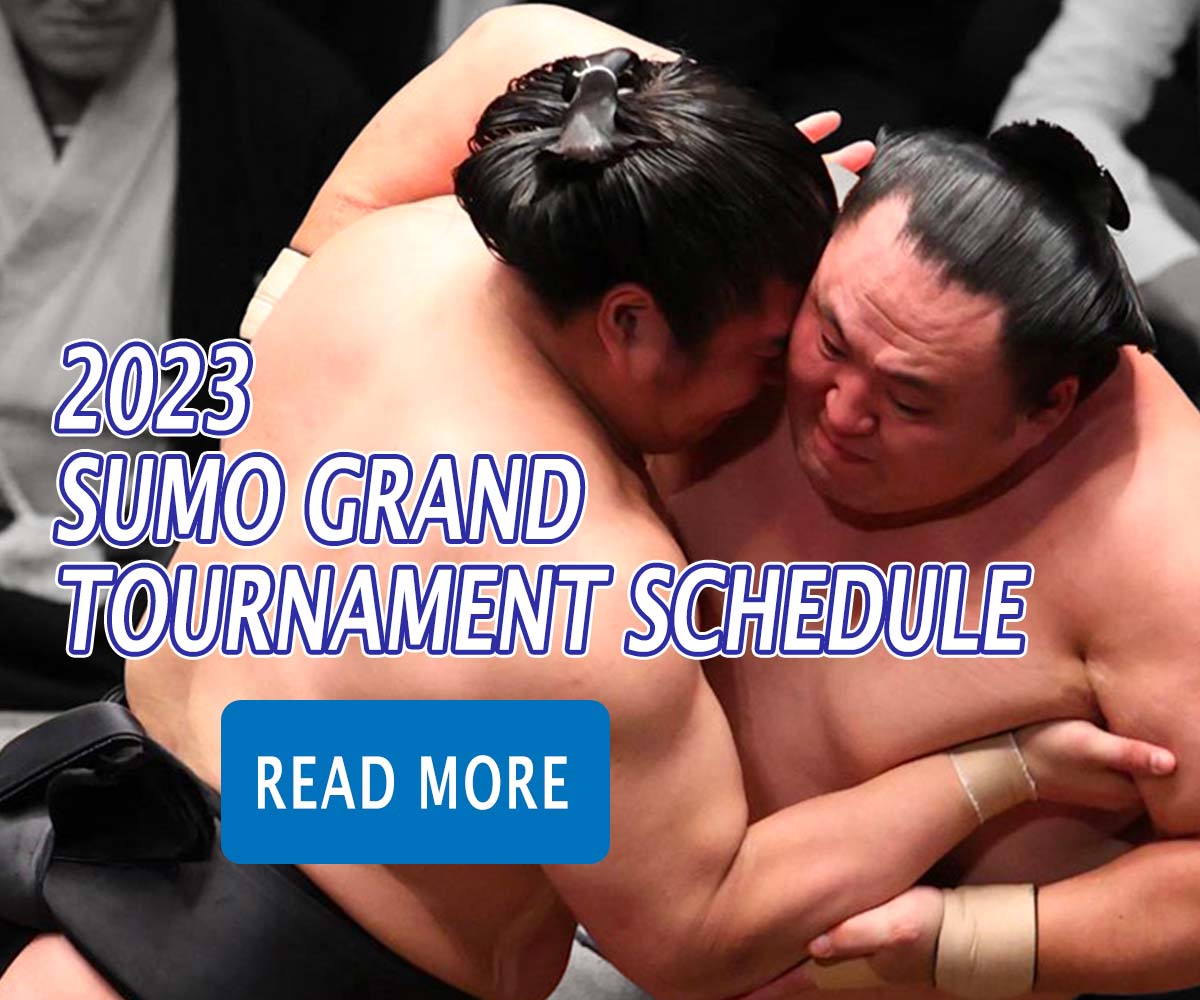 Subscribe to Our Newsletter