Test Your Knowledge of Japan's History at the FIFA World Cup
Since its debut in 1998, Japan has competed at the FIFA World Cup seven times. As a result, there are plenty of facts, figures and interesting trivia.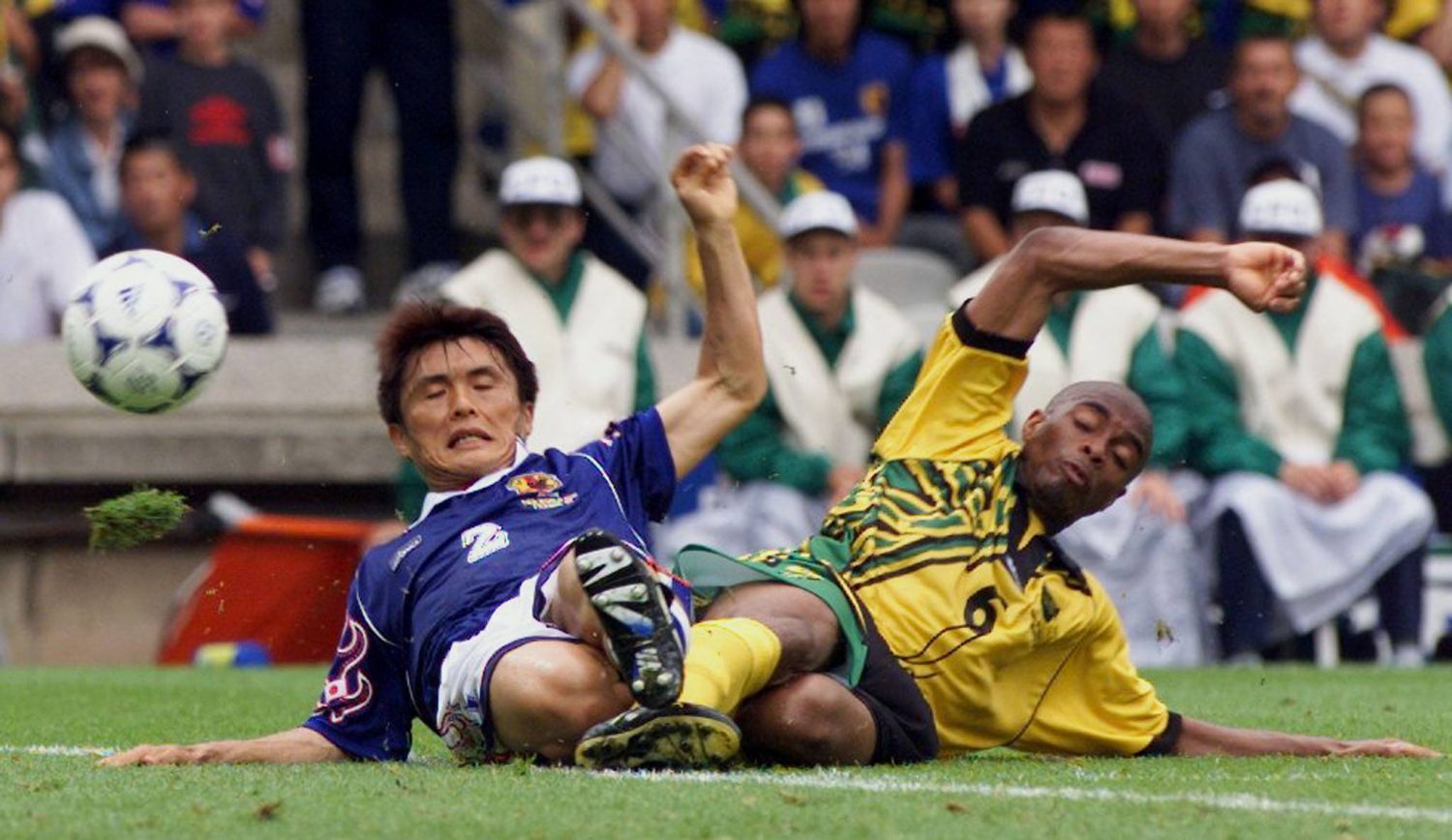 Are you a FIFA World Cup fanatic?
Do you consider yourself a die-hard supporter of the Samurai Blue?
Do you think you have an encyclopedic knowledge of the Japan national team's matches, players and results from the 1998 World Cup in France to the present?
What follows won't provide definite proof of anyone's level of fandom or overall expertise on Japan's World Cup history from a trivia standpoint.
But now's as good a time as any to pen this short trivia piece.
Without further ado, here are 10 questions about Japan's World Cup history and overall statistics since 1998, including its 2-1 win over Spain on Thursday, December 1 in Group E in Doha.
1. Who scored Japan's first-ever World Cup goal in 1998 against Jamaica (in the Samurai Blue's 2-1 loss)?
A. Superman
B. Ichiro Suzuki
C. Masashi Nakayama
D. Ken Watanabe
2. Who became the first Samurai Blue player to score goals in back-to-back matches in the same World Cup (2002 in Japan)?
A. Yuzuru Hanyu
B. Sadaharu Oh
C. Junichi Inamoto
D. Haruki Murakami

3. How many World Cups did retired Japan star Hidetoshi Nakata compete in?
A. The square root of 100
B. Six
C. Three
D. Zero

4. Who has played in the most World Cup matches (13) for Japan?
A. Shohei Ohtani
B. Koji Murofushi
C. Yuto Nagatomo
D. Seiji Ozawa

5. Who is Japan's all-time leading scorer (four goals) at the World Cup?
A. Hideki Matsui
B. Kazuo Matsui
C. Keisuke Honda
D. Keisuke Kuwata
Five More Questions about the FIFA World Cup
6. Who became the first Japanese manager to guide the Samurai Blue at two World Cups?
A. Shunsuke Nakamura
B. Akira Nishino
C. Takeshi Okada
D. Bobby Valentine

7. How many former World Cup champions did Japan beat in the group stage of the 2022 tournament in Qatar?
A. Fifteen
B. None
C. Two
D. The number equal to 50% of every Beatles, Elvis Presley, Michael Jackson and Elton John and Queen album ever sold.

8. Who was Japan's captain at the 2002 World Cup?
A. Tsuyoshi Shinjo
B. Tobizaru
C. Tsuneyasu Miyamoto
D. Masaharu Morimoto

9. What tiebreaker enabled Japan to advance to the round of 16 at the 2018 World Cup after finishing Group H with the same number of points and an identical goal differential as Senegal?
A. The world's best sushi
B. The hardest-working team as defined by three "experts" at a bar in Tokyo
C. Fewer yellow cards than Senegal
D. A leading panel of fashion gurus declared that Japan's uniforms are "cool"

10. Who are the Comeback Kings of Qatar?
A. Tokyo Sky Paradise Orchestra
B. Hitoshi Matsumoto and Masatoshi Hamada
C. Ritsu Doan and his Samurai Blue teammates
D. The Orix Buffaloes


Author: Ed Odeven
Follow Ed on JAPAN Forward's [Japan Sports Notebook] here on Sundays, in [Odds and Evens] here during the week, and Twitter @ed_odeven.

Subscribe to Our Newsletter