Wakamotoharu Upsets Sole Leader Tamawashi on Day 12 of Autumn Basho
The veteran Mongolian maegashira still holds the top spot with a 10-2 record as he pursues his second Emperor's Cup.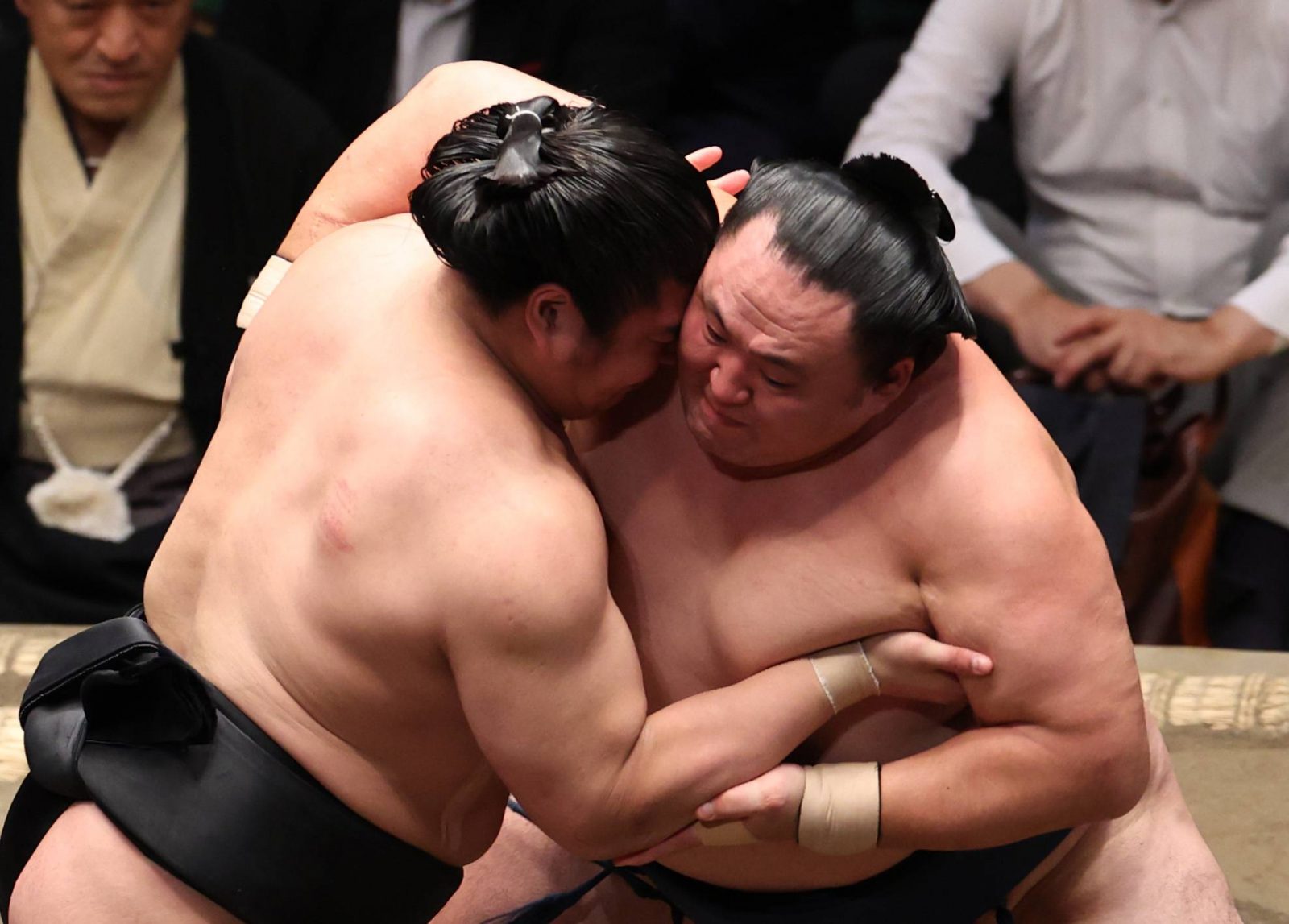 Rank-and-filer Wakamotoharu played the spoiler on Thursday, September 22, upsetting sole leader Tamawashi on Day 12 of the Autumn Grand Sumo Tournament.
No. 6 maegashira Wakamotoharu went on the attack immediately after the face-off, fighting off a thrust to the neck by Tamawashi and shoving the No. 3 maegashira out in a matter of seconds with a series of powerful arm thrusts.
Wakamotoharu improved to 7-5 while Mongolian veteran Tamawashi dropped to 10-2 and will face Nishikifuji on Day 13.
Heading into the final three days of the 15-day tournament at Tokyo's Ryogoku Kokugikan, the 37-year-old Tamawashi leads by one win over Tobizaru, Hokutofuji, Takayasu and Nishikifuji.
Four men are at 8-4 and are still in contention: ozeki Takakeisho, sekiwake Wakatakakage and rank-and-filers Ryuden and Takanosho.
Compelling Drama at Ryogoku Kokugikan
Tamawashi, bidding for his second Emperor's Cup, got a bit of a break when top maegashira Tobizaru threw his name into the championship race with a frontal push-out of No. 10 Nishikifuji to give both wrestlers a 9-3 record.
Sumo's high-Flying Monkey Tobizaru has had an impressive tournament with wins over grand champion Terunofuji and ozeki Mitakeumi. He will definitely be moving up the ranks for the next tournament in November.
Former ozeki Takayasu stayed very much in the championship hunt when he pulled down Wakatakakage to pull even with Tobizaru and Nishikifuji at 9-3.
Sekiwake Wakatakakage had won eight in a row but couldn't keep the momentum going and fell to 8-4.
Hokutofuji, who led over the first week of the 15-day tournament, dropped to 9-3 when ozeki Takakeisho dodged to his side at the face-off and swatted down the No. 8 maegashira.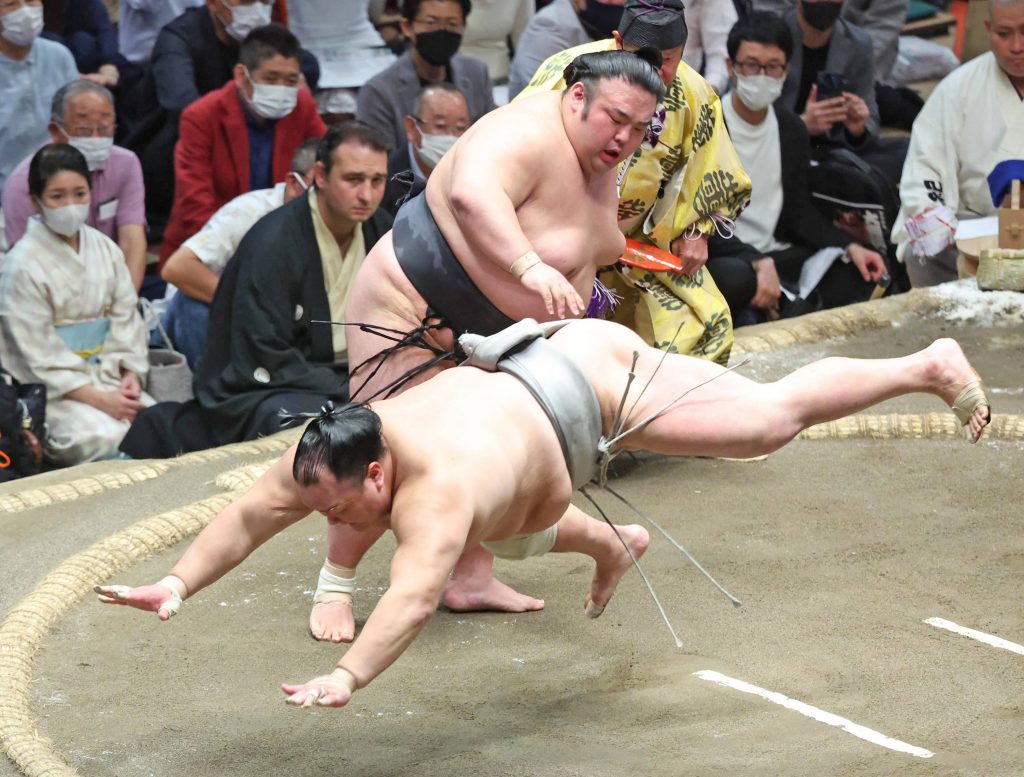 Takakeisho, perhaps desperate to wrap up a winning record, improved to 8-4 with the move that many sumo purists frown upon for its evasive nature. It's not illegal but is hardly in the spirit of mano-a-mano sumo.
In the day's final bout, Mitakeumi, who will lose his ozeki rank for the next tournament, thrust down fourth-ranked maegashira Nishikigi (5-7) to pick up only his fourth win against eight losses.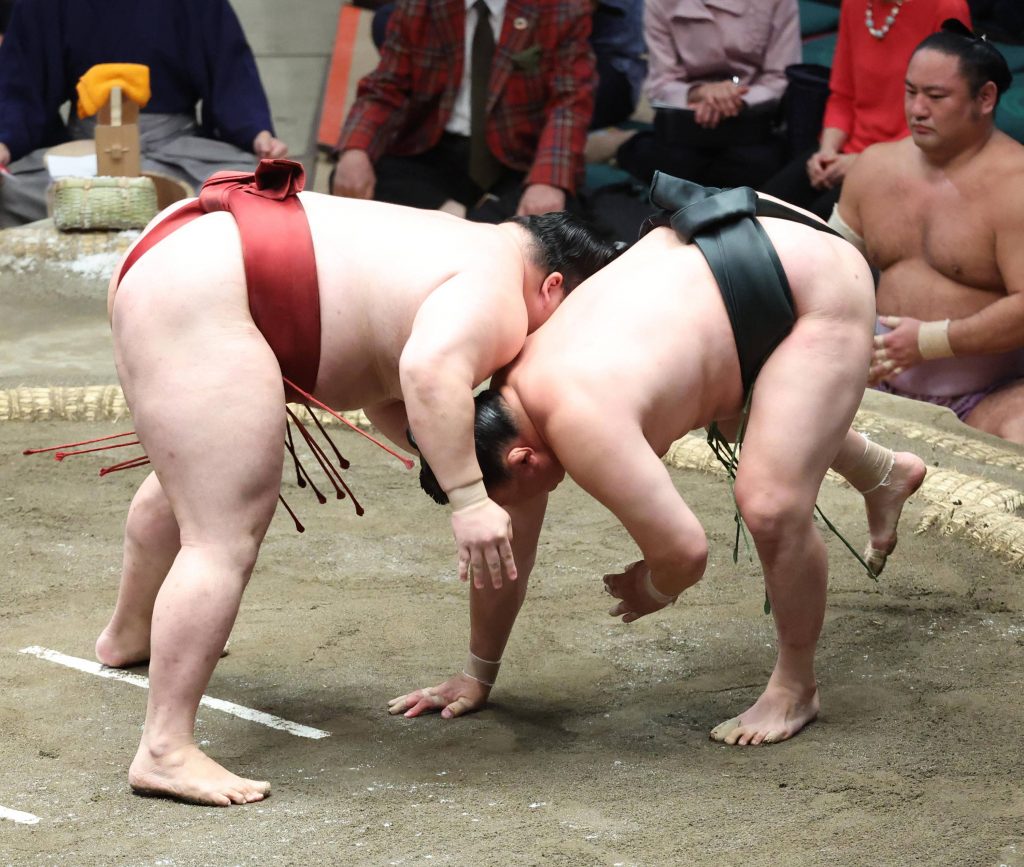 Takanosho Outduels Chiyoshoma
Further down the ranks, No. 10 maegashira Takanosho wrapped up a winning record and improved to 8-4 when No. 14 maegashira Chiyoshoma (7-5) touched the dirt surface with his hand.
No. 12 maegashira Ryuden, who is making his return to the elite makuuchi division for the first time since the 2021 Spring Basho, overpowered Kotoeko with a frontal force-out to improve to 8-4. Kotoeko, a No. 9 maegashira, dropped to 5-7.  
No. 9 maegashira Myogiryu denied Oho the chance to wrap up a winning record when he shoved out the No. 13 maegashira to give both wrestlers a record of 7-5.
The struggles continued for July tournament winner Ichinojo, who was shoved out with little resistance by Meisei and dropped to an unflattering 4-8. No. 2 maegashira Meisei earned his fifth win against seven losses.
Mongolian sekiwake Hoshoryu pulled off a headlock throw to toss down struggling ozeki Shodai and move closer to a winning record at 6-6. Shodai has had a disastrous tournament and fell to 2-10.

Author:  Jim Armstrong
The author is a longtime journalist who has covered sports in Japan for more than 25 years. You can find his articles here.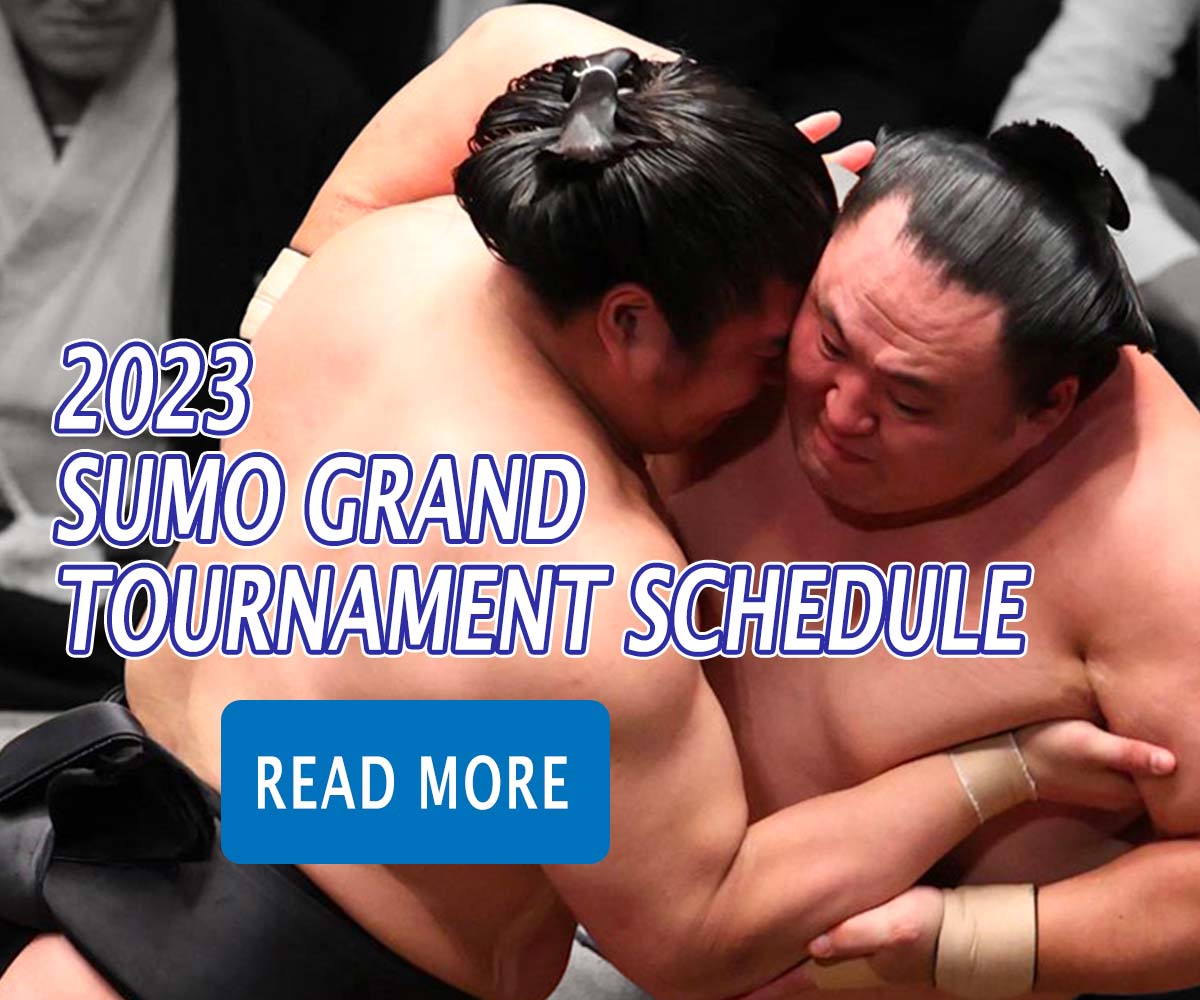 Subscribe to Our Newsletter