Wakatakakage Defeats Takayasu to Move into Two-Way Tie for the Lead
The up-and-coming sekiwake has emerged as a legitimate contender for the title.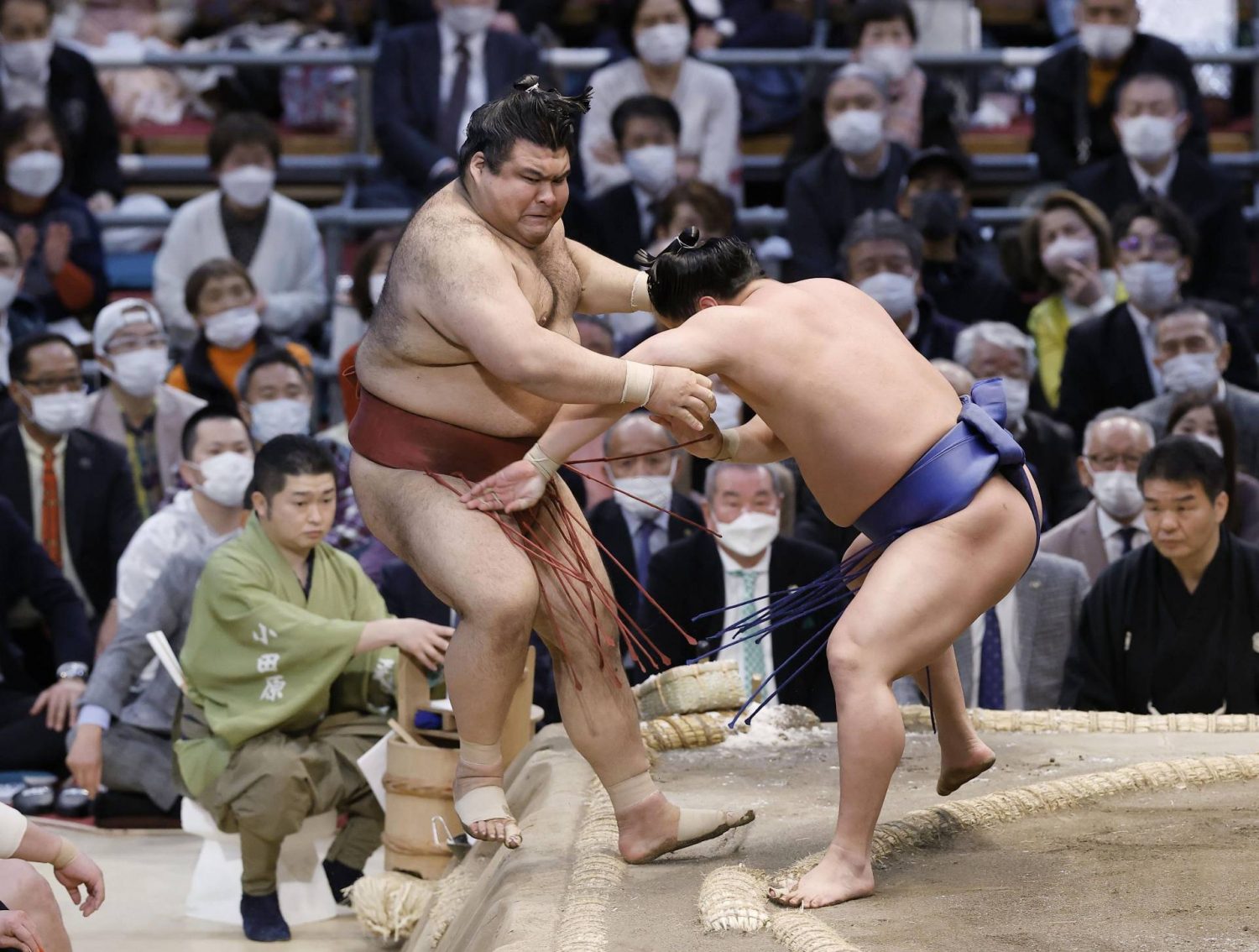 Rising star Wakatakakage overpowered Takayasu on Wednesday, March 23 to leave both wrestlers tied for the lead at 10-1 on Day 11 of the Spring Grand Sumo Tournament.
Wakatakakage got both arms inside on Takayasu and used his superior lower-body strength to drive the previously undefeated seventh-ranked maegashira out and over the edge.
Takayasu, whose longest winning streak in the top division came to an end, is bidding for his first Emperor's Cup. On Day 12, he will meet Mitakeumi over whom he holds a 19-8 record in head-to-head bouts.
Newly promoted sekiwake Wakatakakage is performing his best sumo at his best rank. He faces Kotonowaka on Day 12.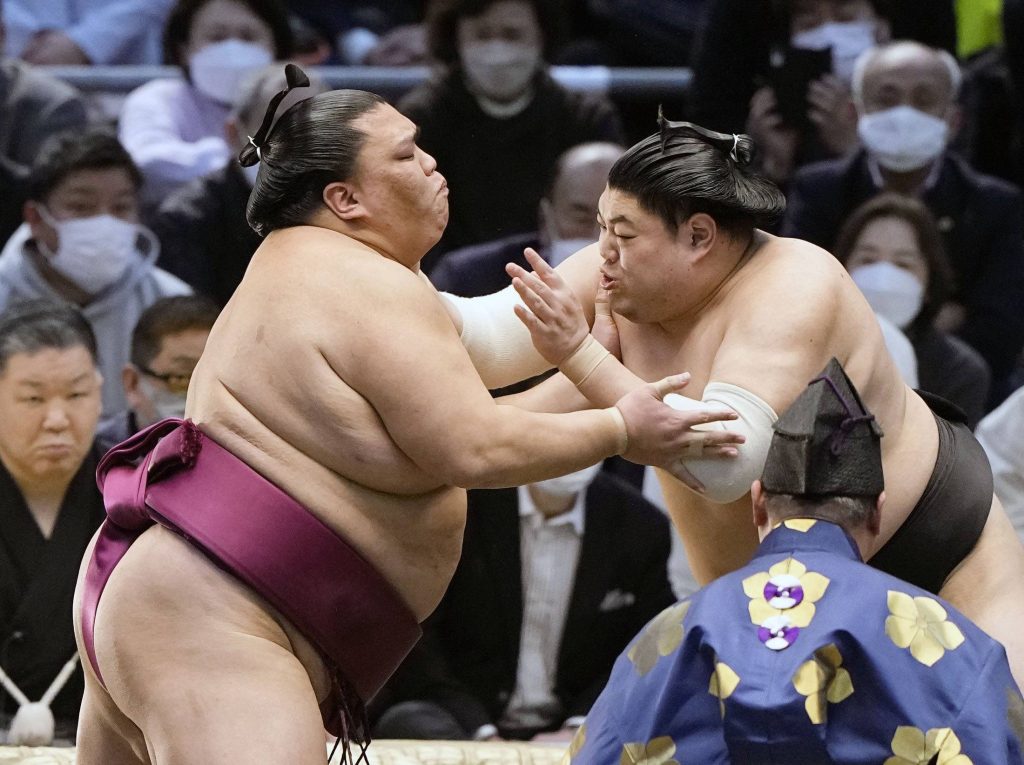 Meanwhile, new ozeki Mitakeumi bounced back the previous day's loss to Hokutofuji when he fought off a series of arm thrusts and swatted down Abi to improve to 9-2 and stay in the title chase.
Sekiwake Abi lost for the second straight day and dropped to 6-5.
Mitakeumi won the New Year tourney in January and is bidding for his first Emperor's Cup at sumo's second-highest rank. He's in a good position to do that but will need big wins over tough opponents going forward.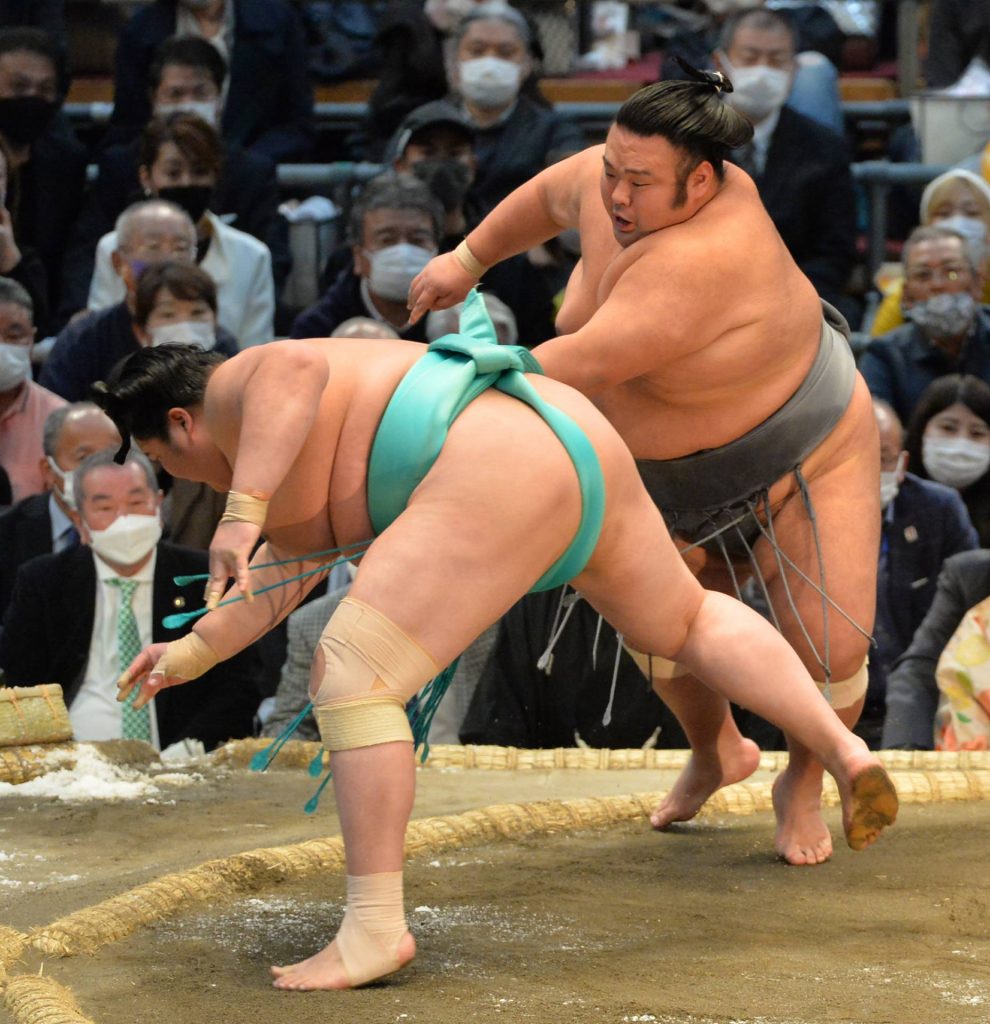 In the day's final bout at Osaka Prefectural Gymnasium, Takakeisho swatted down Kotonowaka to pick up win No. 8, securing the winning record he needs to maintain his ozeki rank for the next tournament.
Sixth-ranked Kotonowaka dropped to 9-2.
With four days remaining, the race for the Emperor's Cup now comes down to a showdown between co-leaders Wakatakakage and Takayasu, as well as Mitakeumi and Kotonowaka.
In other major bouts, Shodai used a thrust down technique against Takarafuji to pick up his fifth straight win and improve to 6-5.
Shodai will face fellow ozeki Takakeisho on Thursday as he bids to secure the winning record he needs to avoid demotion.
Fifth-ranked maegashira Takarafuji fell to 3-8.
Even when he loses, top maegashira and Osaka native Ura finds a way to be entertaining.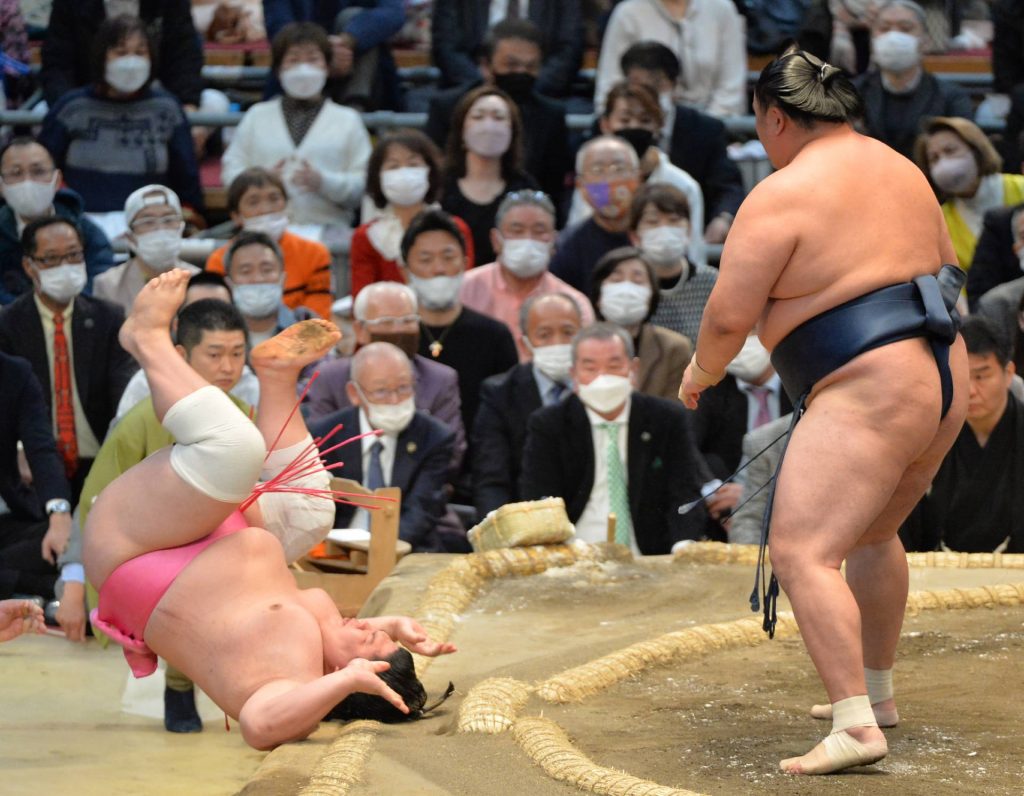 In a bout with Tamawashi, Ura buried his head in the chest of the No. 2 maegashira but things went sideways when Tamawashi got a hold of Ura's arm and flung his opponent off the raised ring to improve to 5-6.
As he toppled out, Ura (1-10) did a complete summersault off the dohyo and took out a ringside judge in the process.
Ninth-ranked maegashira Wakamotoharu toppled No. 4 Kiribayama at the edge to give both wrestlers a 7-4 record.
The ringside judges needed to meet to determine the accuracy of what the referee ruled; that Kiribayama had fallen out before Wakamotoharu's forearm made contact.
Fourth-ranked maegashira Endo deployed a perfect beltless arm throw at the edge of the ring to send No. 12 maegashira Kotoeko toppling down while giving both wresters a 7-4 record.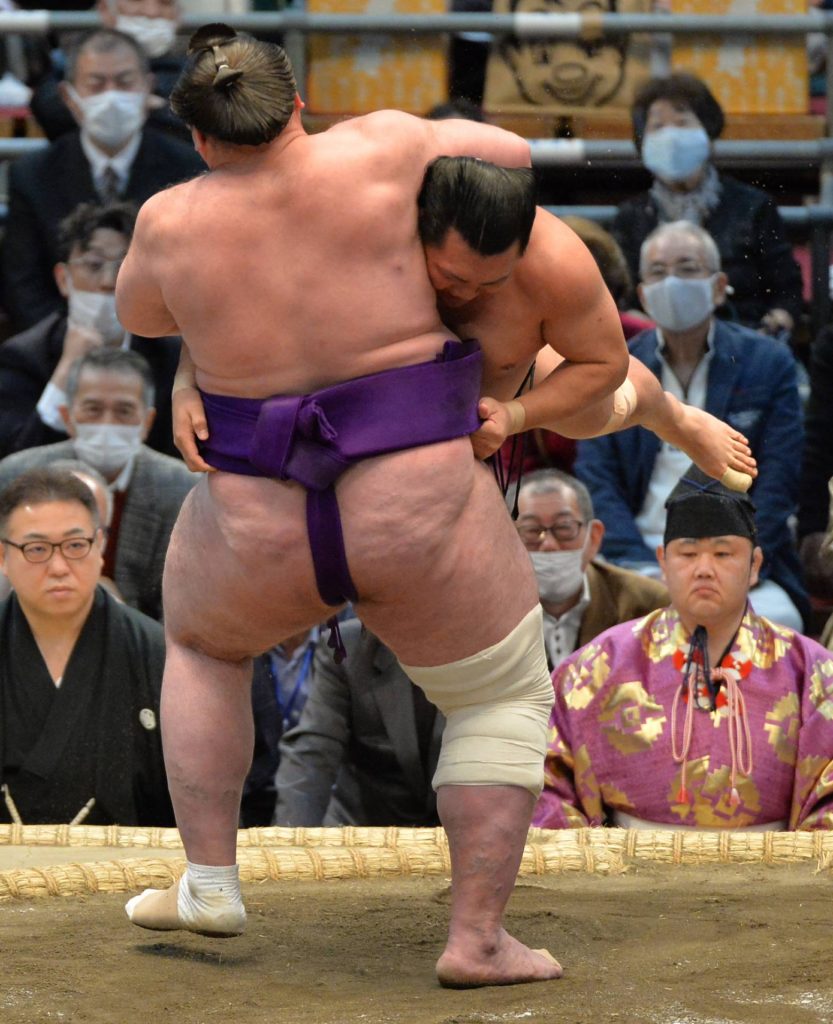 In one of the more crowd-pleasing bouts, Tochinoshin got a double-handed grip on the back of Terutsuyoshi's belt and lifted the No. 11 maegashira out with his legs spinning in a scene reminiscent of a Looney Tunes cartoon.
No. 15 maegashira Tochinoshin wrapped up a winning record and improved to 8-3 while 11th-ranked Terustuyoshi fell to 6-5.
"It's been a long time since I wrapped up a winning record, eight tournaments," Georgian-born Tochinoshin said. "I just tried to stay positive. I know I can still fight in the top division."
Follow Jim's daily reports on the sumo Spring Basho here.

Author: Jim Armstrong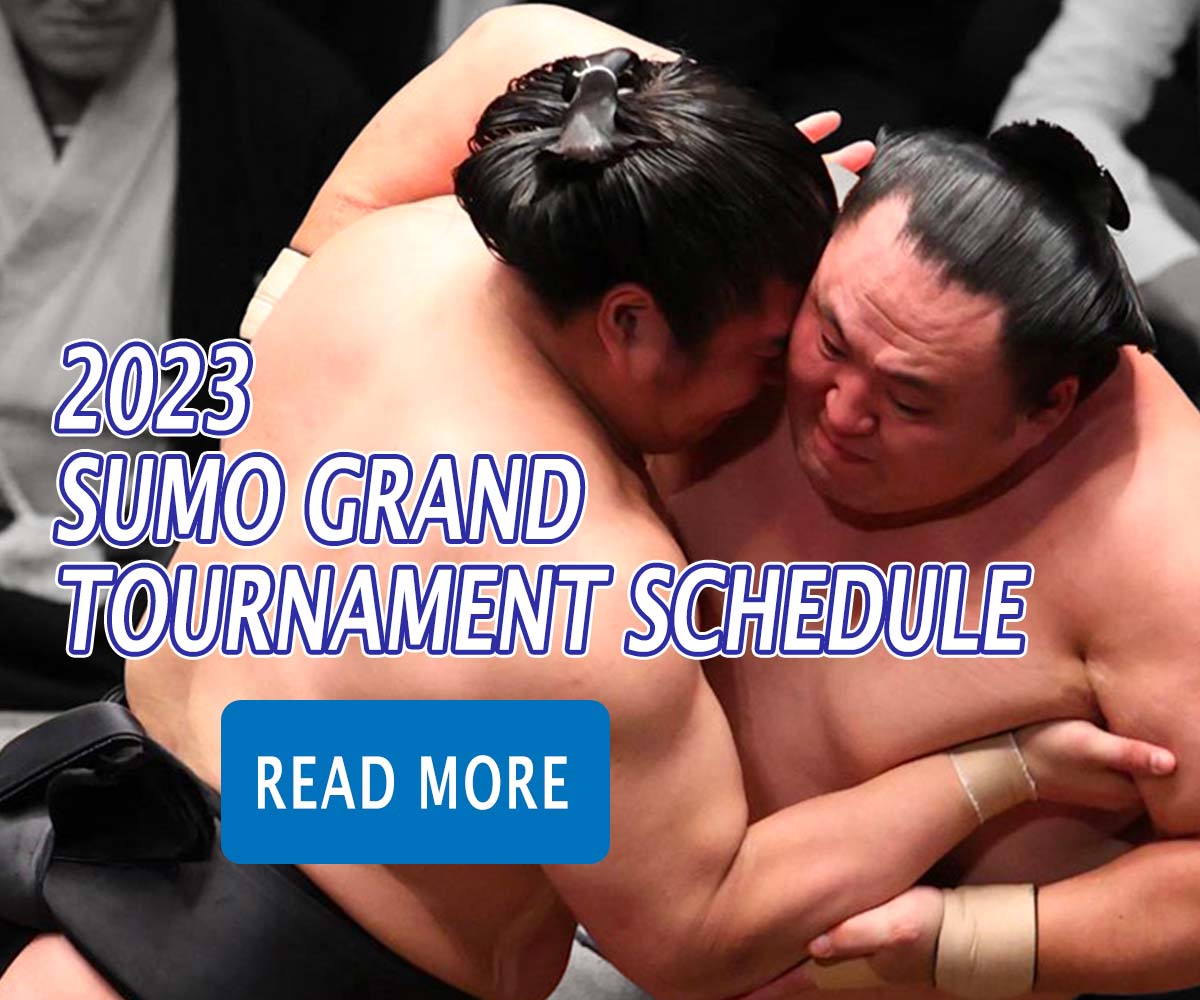 Subscribe to Our Newsletter